Donald Trump recently announced that the United States will withdraw from the Iran nuclear deal. The deal stops Iran from getting a nuclear weapon in exchange for a group of countries, including the United States, lifting sanctions. Trump's decision will have major economic consequences, not only abroad, but in the U.S., too. In fact, the middle class is likely to feel some major effects.
Read on to learn what Trump's announcement means for the American middle class.
1. Gas prices are expected to go up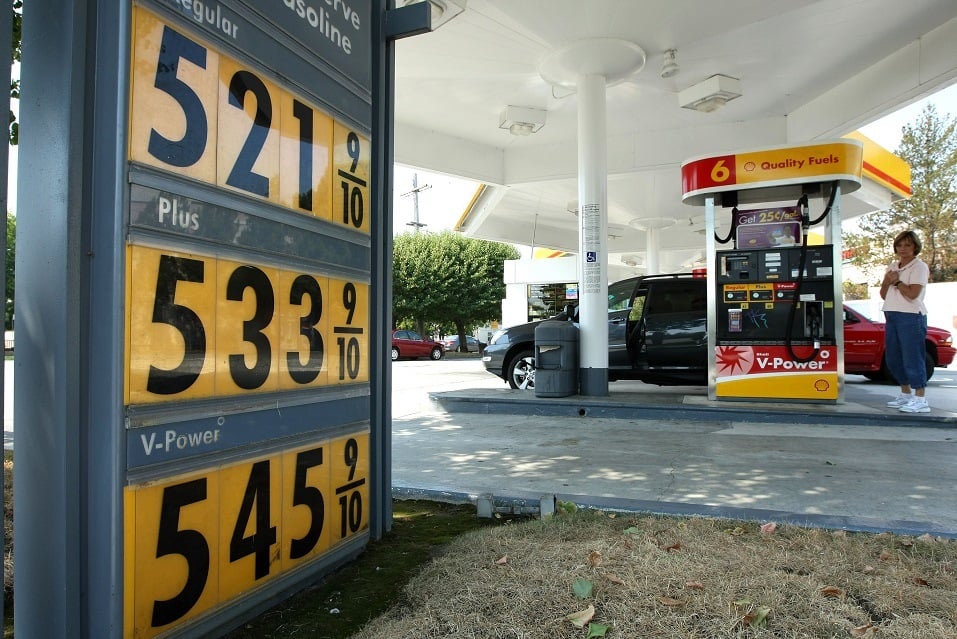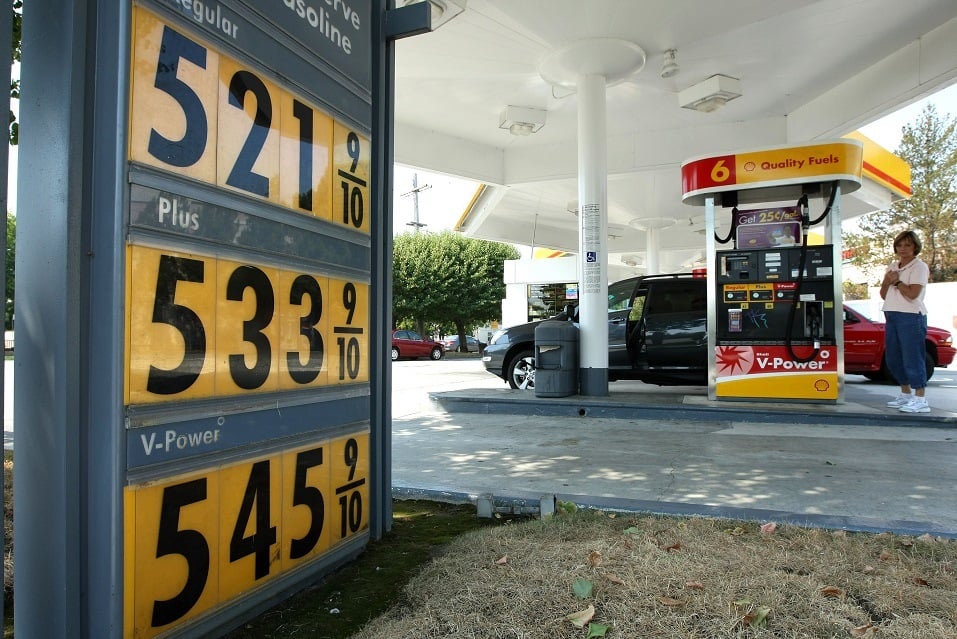 Get ready for a serious price hike. | Justin Sullivan/Getty Images
As Business Insider notes, the U.S.'s withdrawal from the deal will limit American access to oil from Iran. Somewhere between 250,000 and 500,000 barrels of oil per day could be subject to U.S. sanctions and pulled off the market.
CNN reports that according to energy industry sources, Donald Trump's stance on Iran will likely keep oil and gasoline prices higher than they would otherwise be. CNN reports that U.S. gasoline prices have jumped to a national average of $2.81, as compared to $2.35 a year ago, and they'll likely go up even more.
Next: Gas prices could affect your summer vacation plans. 
2. Your summer vacation will be more expensive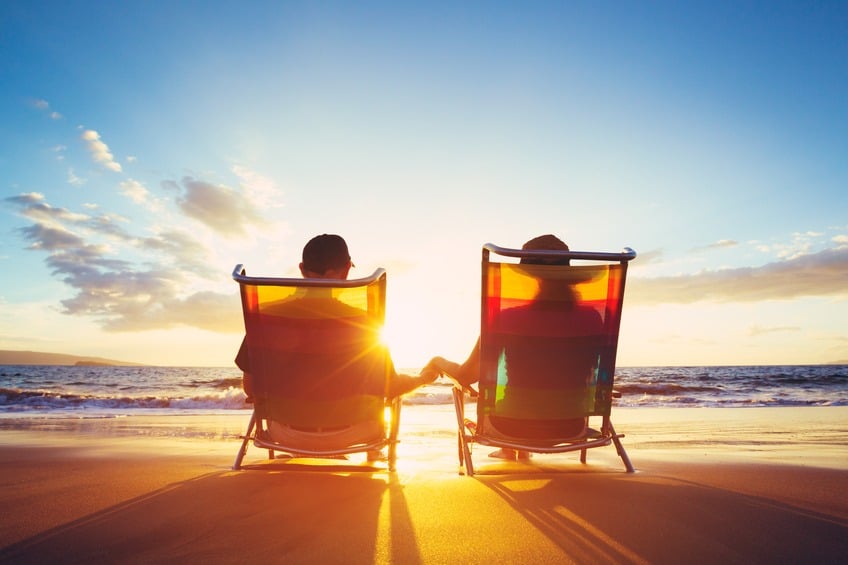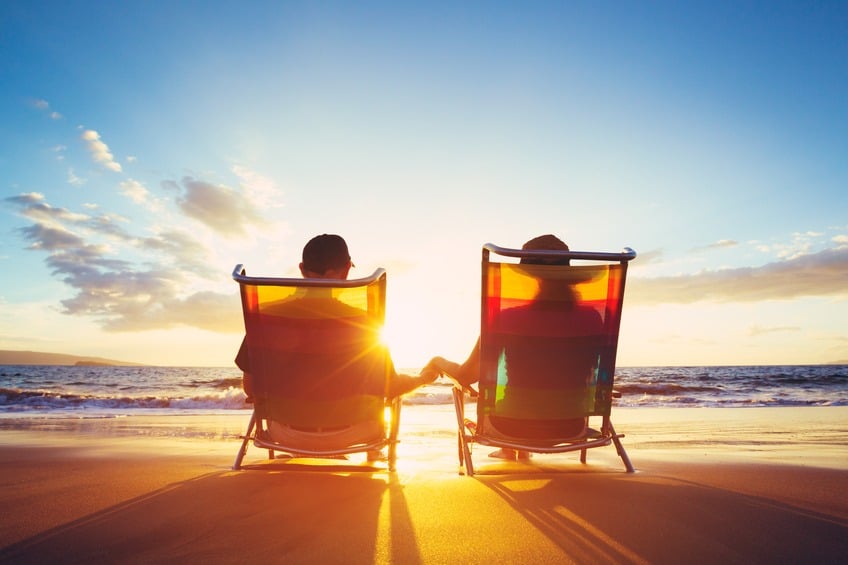 You might find it more difficult to go on that much-needed summer vacation. | iStock/Getty Images
According to CNN, the Oil Price Information Service projects that the typical American family will spend about $200 more this summer driving season. NBC reports that with summer driving season is already pushing gas prices higher as families "take to the roads for their vacation."
But Donald Trump's decision to withdraw from the Iran deal "is one more factor that could push the price point beyond $3 a gallon for most of America — the level at which many people begin to change their driving habits."
Next: You'll have to keep a close eye on your budget. 
3. Higher gas prices could eat into your discretionary income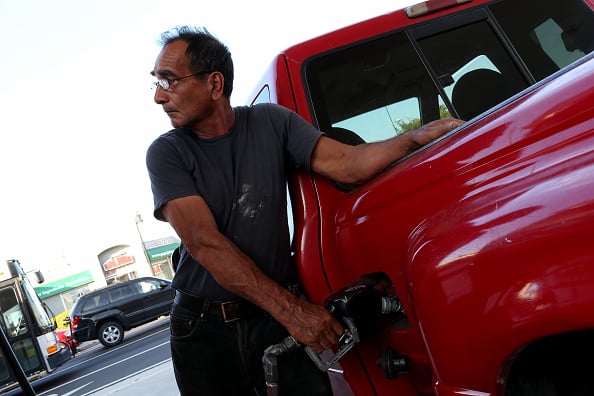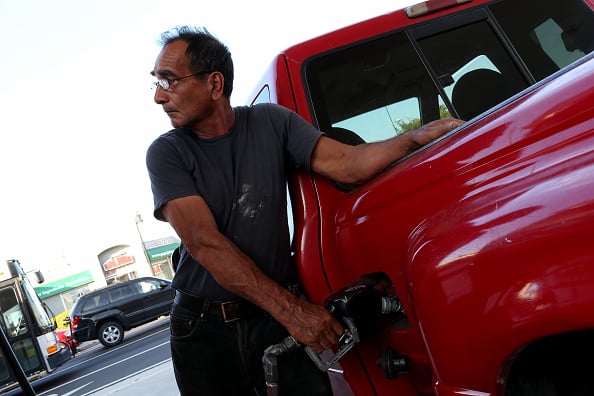 The gas prices will have a bigger impact than you think. | Joe Raedle/Getty Images
As Business Insider reports, the increase in gas prices "could eat into a substantial portion of the average household's gains from the tax law if it sustained over the rest of 2018." If gas prices go up enough, they could wipe out the benefits of the GOP tax law for the American middle class, Business Insider reports.
In fact, just pulling out of the Iran deal absorbs 16.8% of the benefits. And even a $1 increase in gas prices would soak up all of the tax law's boost. "This is obviously a rough estimate," Business Insider reports. "But it illustrates the possible economic consequences of the president's decision for average Americans."
Next: You'll need to take a closer look at airfares, too.
4. Flying could get more expensive, too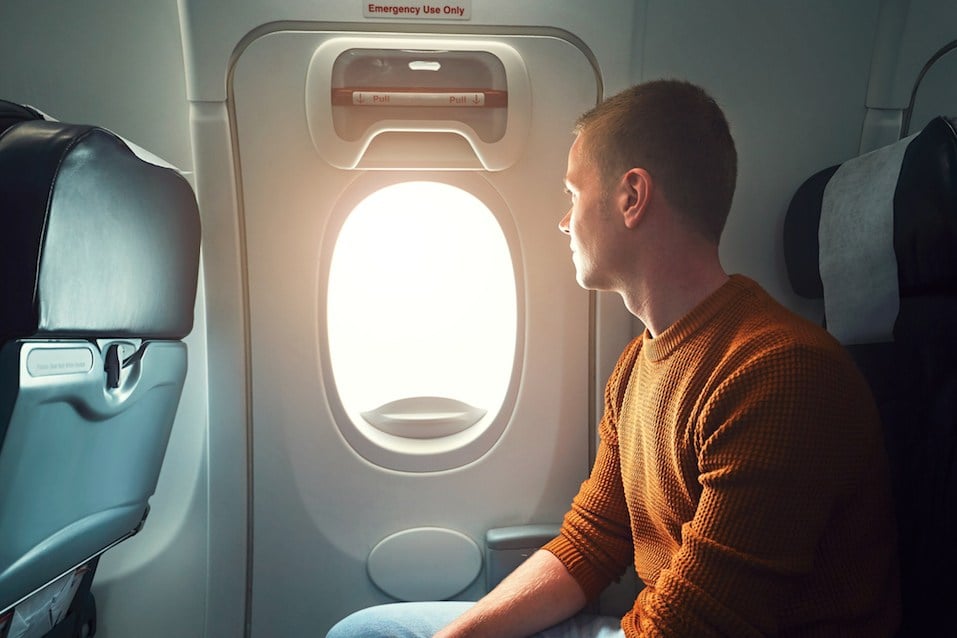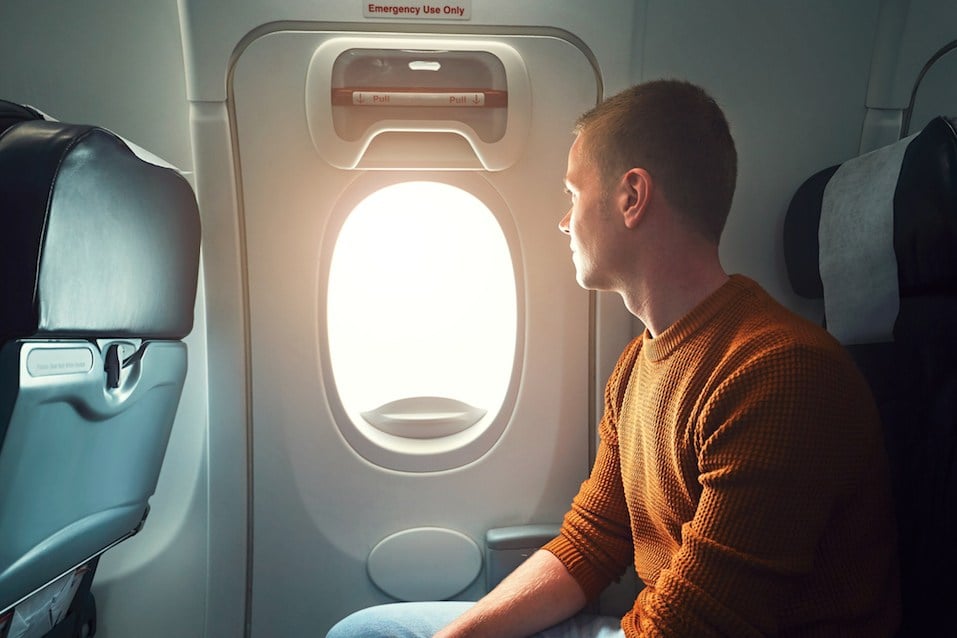 You can expect a spike in airline tickets, too. | Chalabala/iStock/Getty Images
It's not just your daily commute or your summer road trip that could get more expensive. The price of plane tickets could go up, too. Investor's Business Daily reports that the U.S. exit from the Iran nuclear deal could pose a "material risk" to profits at airlines.
Major carriers such as Delta, American Airlines, and United Airlines already face rising fuel costs. As The Atlantic reported in 2016, plane tickets remain expensive even when oil prices fall, and airlines have warned that higher oil prices will raise airfares.
Next: The move could affect your shopping, too.
5. Prices for package delivery could go up
If you want to deliver a package, that'll cost you a bit extra. | Elenathewise/iStock/Getty Images
Another area where Americans might see the economic effects of Trump's withdrawal from the Iran deal? Package delivery, according to CBS. The network explains that middle-class Americans "may feel a hit to everything from airline tickets to the cost of package delivery" thanks to increasing gas prices.
And if the first thing you think of when you hear "package delivery" is your Amazon Prime subscription, you're onto something. Fuel prices can — and do — affect the e-commerce sites and retailers from whom you order things online.
Next: You might feel the effects at work.
6. Pulling out the deal will hurt American businesses — and workers
Even U.S. businesses are likely to see the effects of this. | Kritchanut/iStock/Getty Images
Oil prices aren't the only avenue through which Donald Trump's decision about the deal will have an effect on the United States. The New Yorker reports that Trump's withdrawal from the deal will hurt American businesses and the workers they employ. The publication reports of Iran, "It's never going to be a huge market for U.S. firms, but, if its President, Hassan Rouhani, succeeds in his stated aim of liberalizing the economy and kick-starting growth, it could be a significant one."
But if the U.S. reimposes sanctions, Trump takes away the opportunity for American businesses to make money in Iran. As The New Yorker puts it, that situation is "bad for American businesses, bad for American workers, and bad for American consumers."
Next: That's especially true if your employer does business in Europe. 
7. American companies could have a tougher time doing business with Europe
Business abroad is going to be a lot more difficult than it currently is. | Alex Wong/Getty Images
Another way that the U.S. withdrawal from the Iran nuclear deal could impact American businesses? Making it more difficult for them to do business with Europe. As Inc. reports, "It's easy to think of the Iranian nuclear deal as having just two parties, us and them. But in fact, the deal has several other parties." Those parties include the European Union, Russia, China, France, and Britain.
Donald Trump can't end the deal by himself, and Europeans have said that they will hold up their end of the bargain and continue trading with Iran. But Trump has promised to also impose sanctions on countries that do business with Iran. As Inc. explains "it's highly possible that doing business with any company in the European Union (including, for the moment, Britain), plus China and Russia, could get a lot more difficult than it is today."
Next: Withdrawing from the deal with Iran could cause this.
8. The end of the deal could trigger the next U.S. recession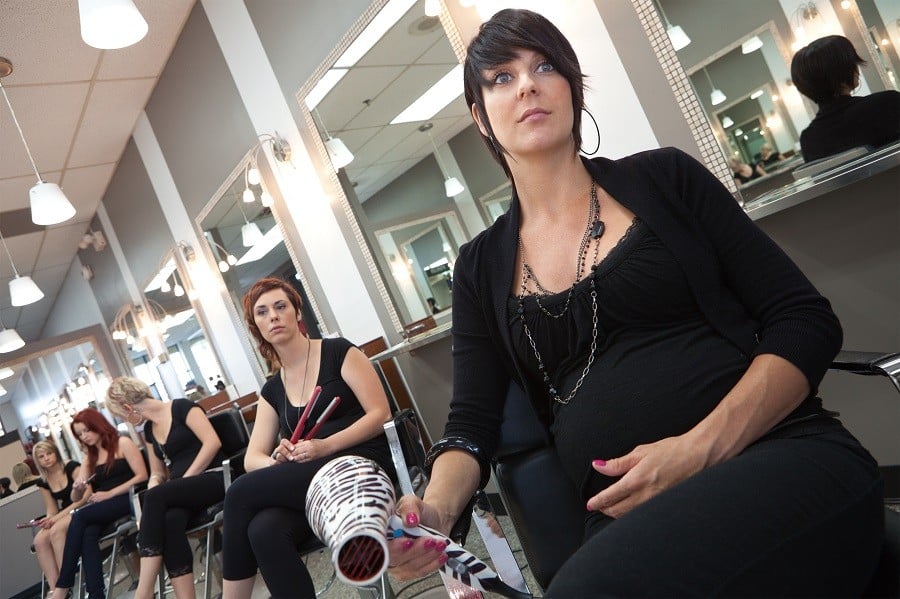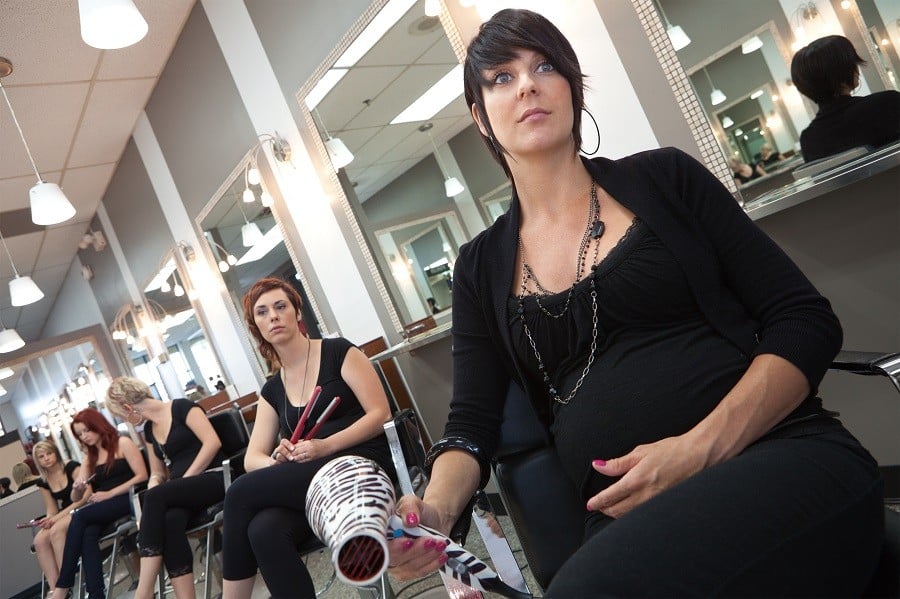 The consequences could really be severe. | ImageegamI/iStock/Getty Images
When Donald Trump made the decision to withdraw from the Iran deal, he may have made a move that could trigger the next recession, according to MarketWatch. "Economic expansions end when something gets out of whack," the publication explains.
"As President Donald Trump pulls America out of the seven-nation deal to keep Iran from developing nuclear weapons, it's worth asking whether this move will be the one that finally ends the second-longest recovery in U.S. history." It may take years — and a recession — for oil prices to come back down from the highs they're expected to hit in the coming months.
Read more: Donald Trump Seems to Believe These Stereotypes About Other Countries, but Is He Right?
Check out The Cheat Sheet on Facebook!
Source: Read Full Article