First lady Melania Trump recently unveiled her cyberbullying prevention initiative, called "Be Best." Like so many other things the first lady does, it bears a suspicious resemblance to her predecessors. The campaign mimics elements of Michelle Obama programs, in more ways than one. The current first lady has mimicked the former one before. You won't believe the latest infraction. (Page 7).
1. Trump has copied Obama before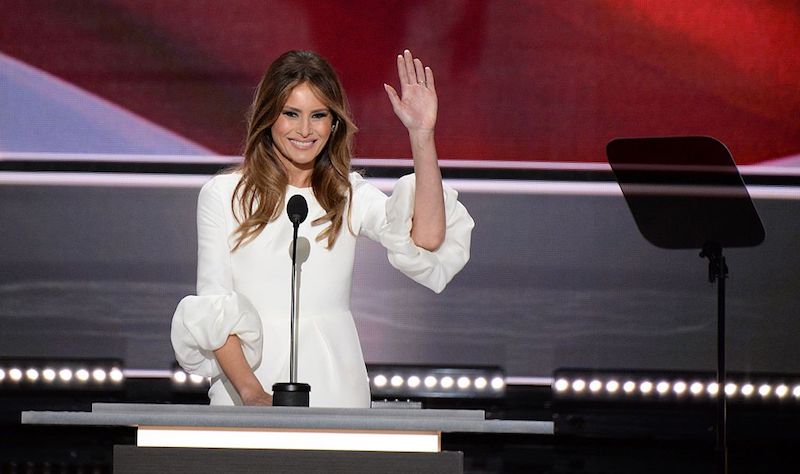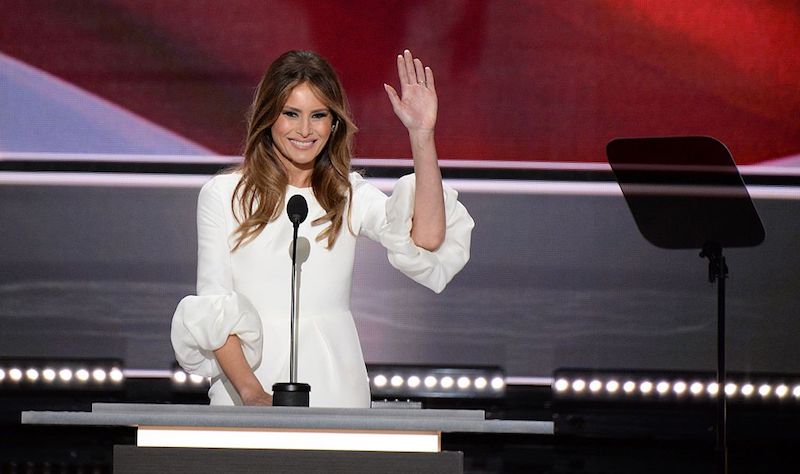 She stole a whole paragraph from Michelle. | Robyn Beck/AFP/Getty Images
When Trump gave a speech at the Republican National Convention, a paragraph represent almost a word-for-word repetition of a speech given by Michelle Obama in 2008. At the time, Melania said she wrote the speech herself "with as little help as possible."
However, her speechwriter said the first lady did read extracts from the 2008 speech. They also said that Trump had lifted fragments of speeches that "reflected her own thinking," The Guardian reported.
Next: She can't stop copying the former first lady in this way.
2. She also took a page of Obama's footwear book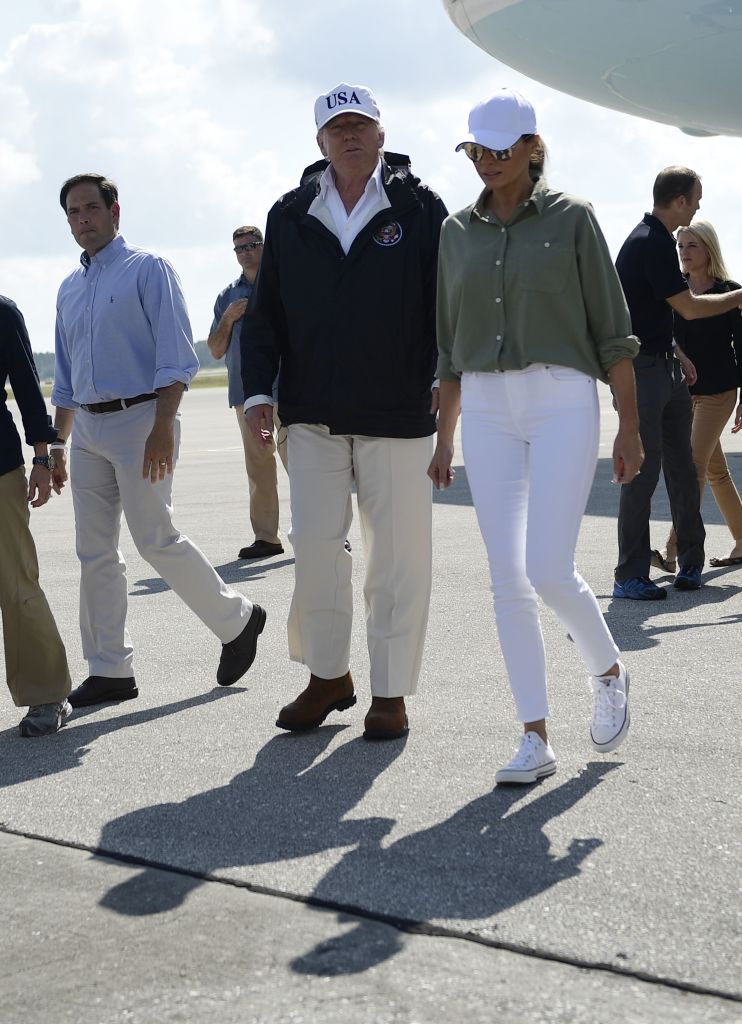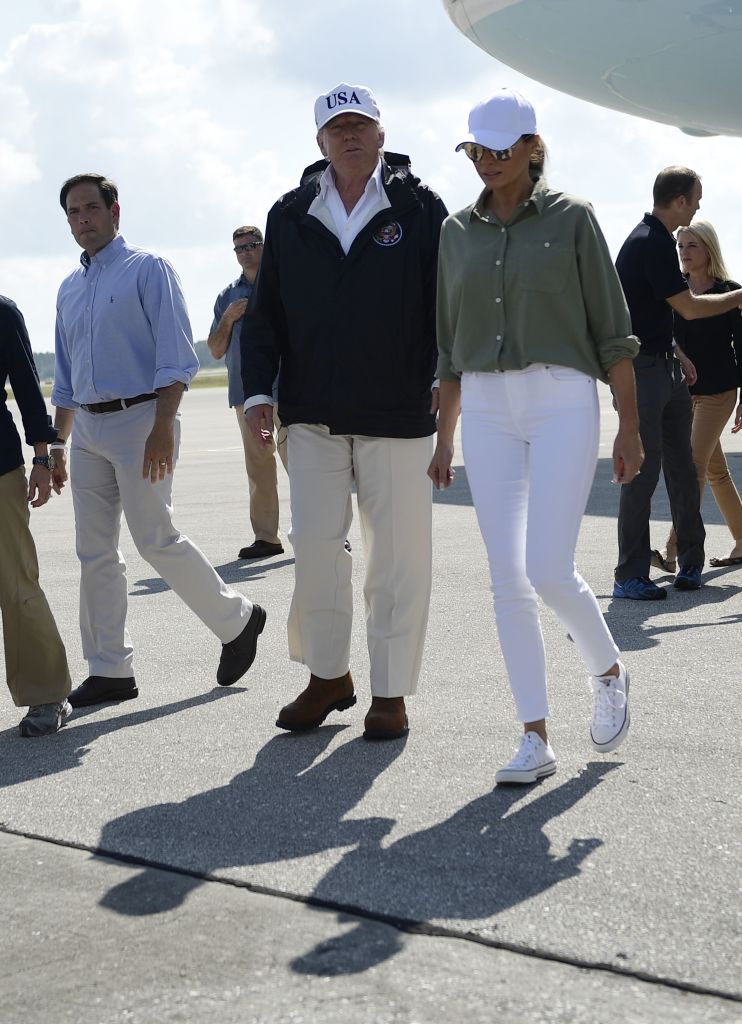 The sneakers were a particular favorite of Michelle. | Brendan Smialowski/AFP/Getty Images
During a visit to Florida in September 2017, Trump donned a pair of white Converse sneakers. The Chuck Taylors, which cost less than $50, weigh in as far more accessible than the $675 Christian Louboutins she wore at the Republican National Convention and the $1,150 pair of René Caovilla sandals she flaunted while doing charity work.
She might have gotten the idea from a pair Obama wore at the White House Easter Egg Roll in 2016. The former first lady donned a similar pair again at MTV's College Signing Day in 2017.
Next: Obama and Trump wore the same thing another time, too.
3. Trump grabbed a hanger from Obama's closet another time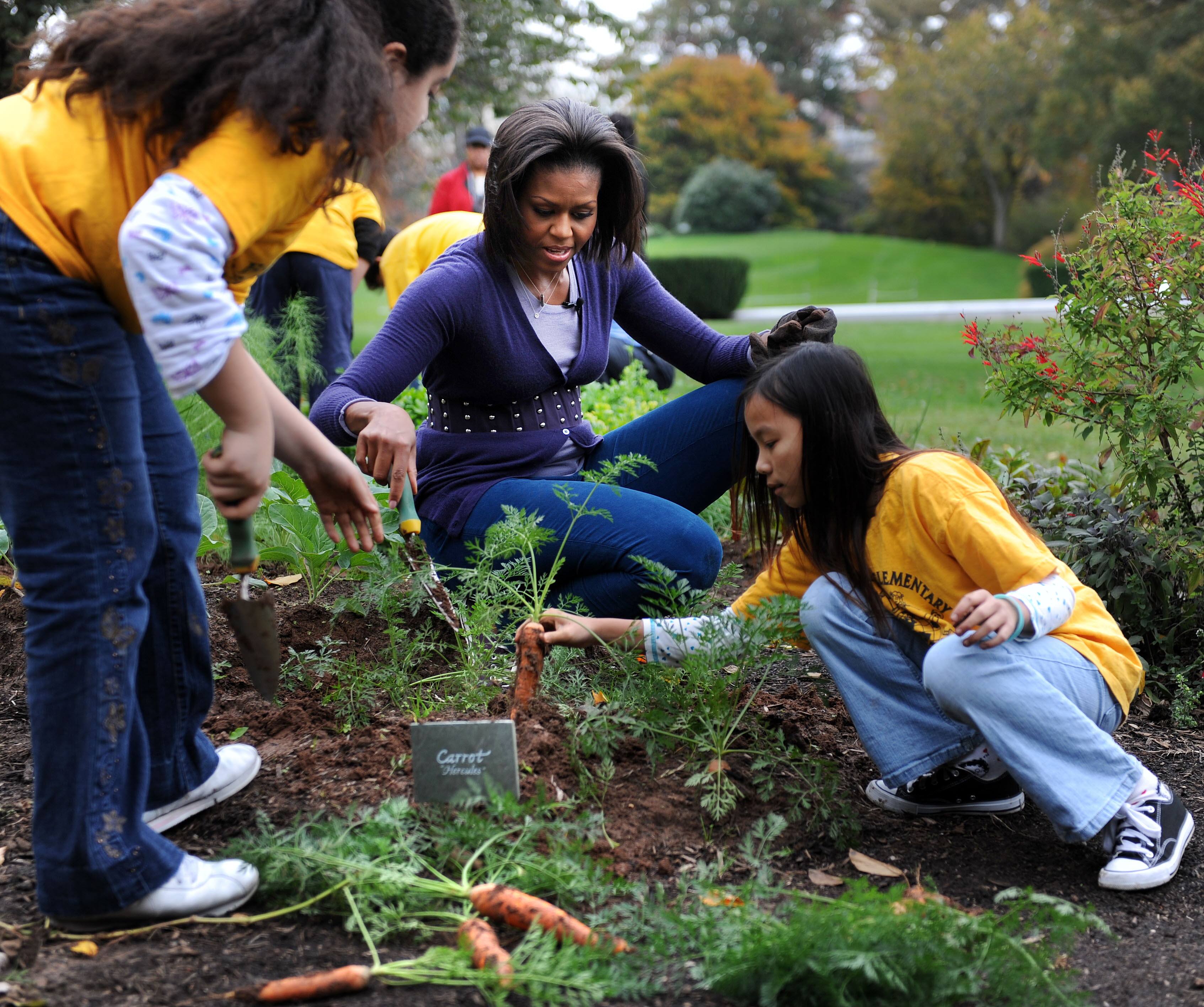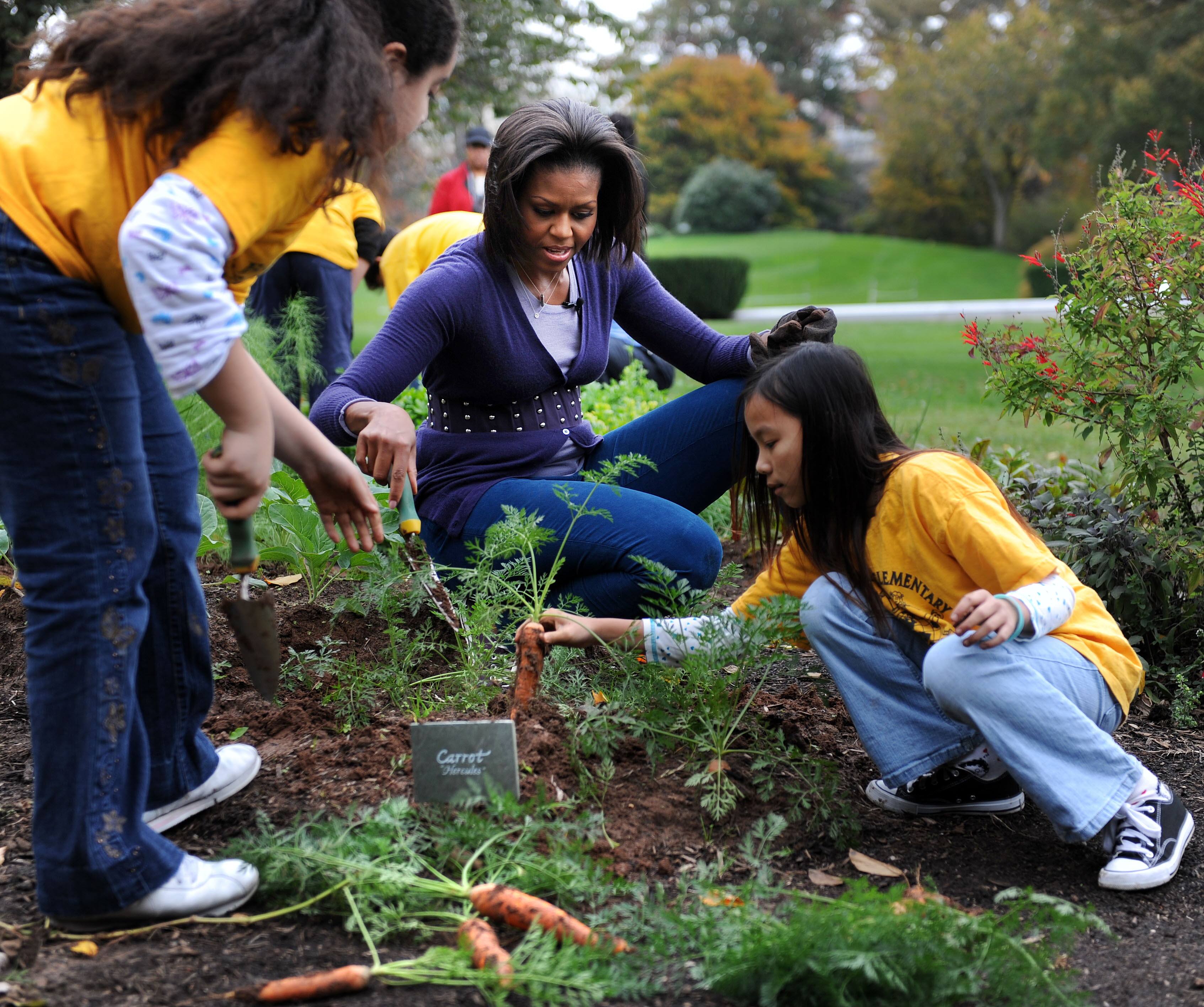 Michelle loved her cardigans. | Tim Sloan/AFP/Getty Images
Trump also looked to the former first lady's wardrobe for the holidays, after receiving criticism for her opulent outfits. She replicated her affordable style when re-wearing a $75 J.Crew button-down on Thanksgiving Day. Obama had earned accolades during her tenure for wearing the same outfits repeatedly, and favoring brands the average woman could also afford. Looks like Trump liked the good press that got her, too.
Next: She also basically stole a slogan for this campaign.
4. The 'Be Best' slogan sounds just like one of Obama's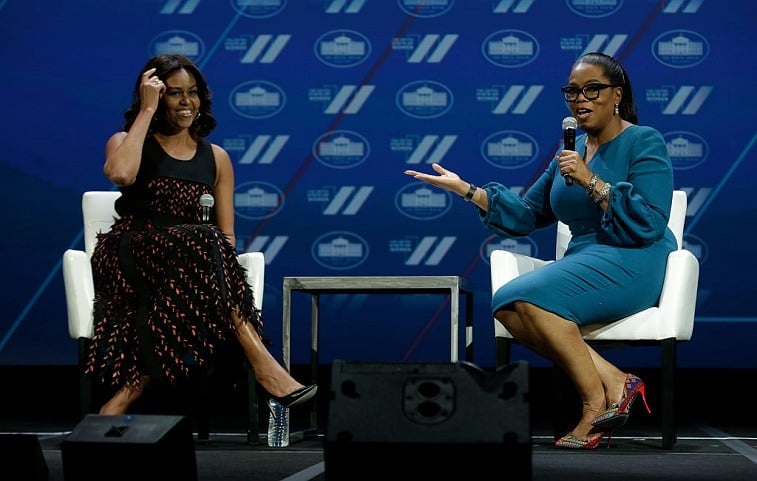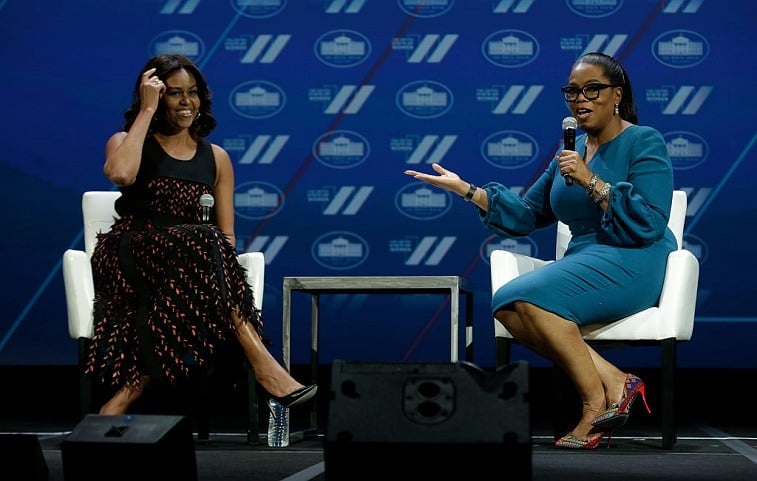 It sounds a lot like Michelle Obama's statement. | Yuri Gripas/AFP/Getty Images
The somewhat strangely named "Be Best" campaign sounds familiar for a reason. It reads like it wants to one-up Obama's "be better" advice she gave to men, during her tenure. Obama talked with Oprah Winfrey during the White House Summit on the United State of Women in 2016.
"What can men do leaving here?" Winfrey asked. "Be better," Obama answered. "Be better at everything."
Next: Does Trump want kids to do the same?
5. We have to wonder how Trump came to that name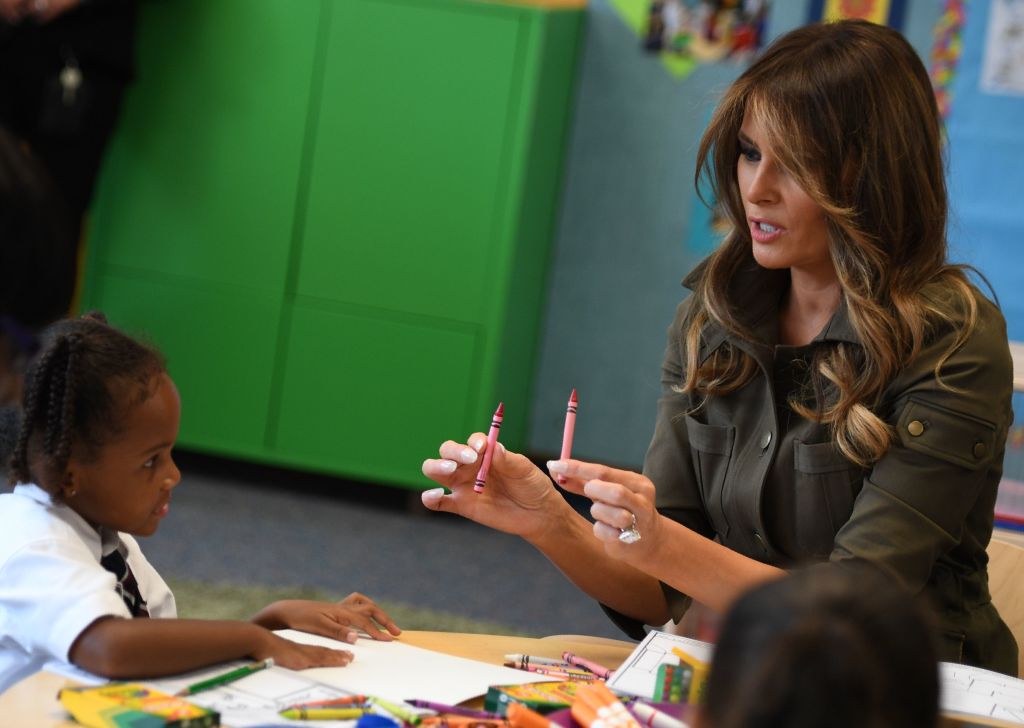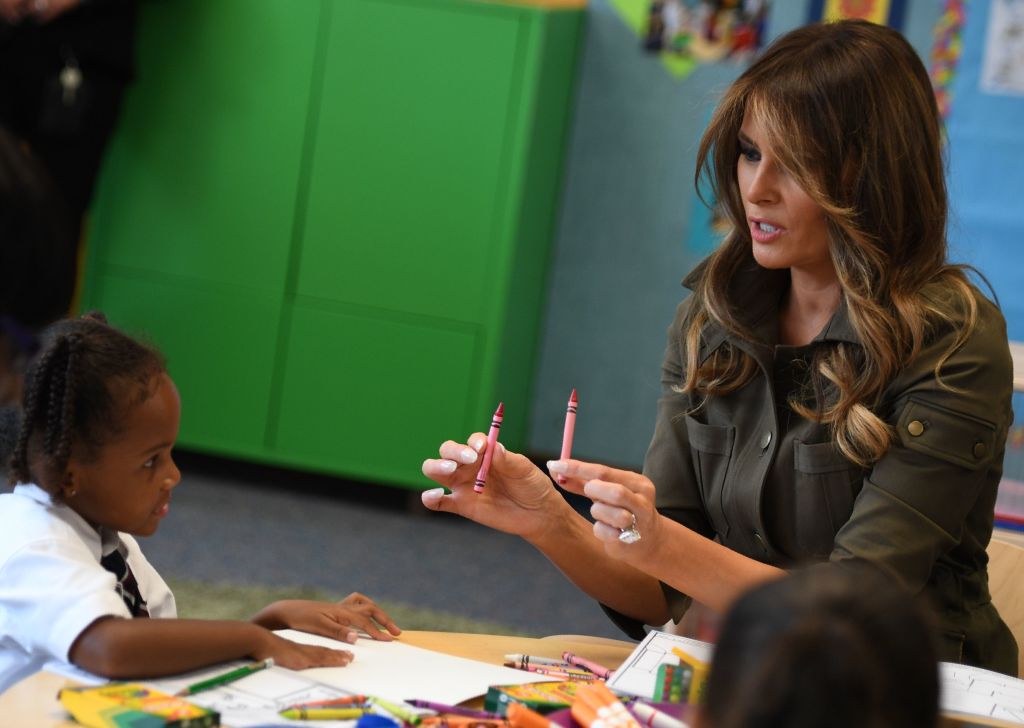 She didn't explain the name. | Jim Watson/AFP/Getty Images
According to the Associated Press, Trump's initiative will challenge children in three areas: physical health, social media, and opioid abuse. "The first lady has spent more than a year reading to children, learning about babies born addicted to drugs, and hosting major online and social media companies to talk about cyberbullying," the AP reports.
Melania said the campaign aims to help the "most vulnerable and fragile among us: our children." However, she did not explain why she did not use a definite article in the name, except that it sounds like her predecessor's.
Next: Another aspect of the campaign also copies Obama.
6. It looks awfully similar to this pamphlet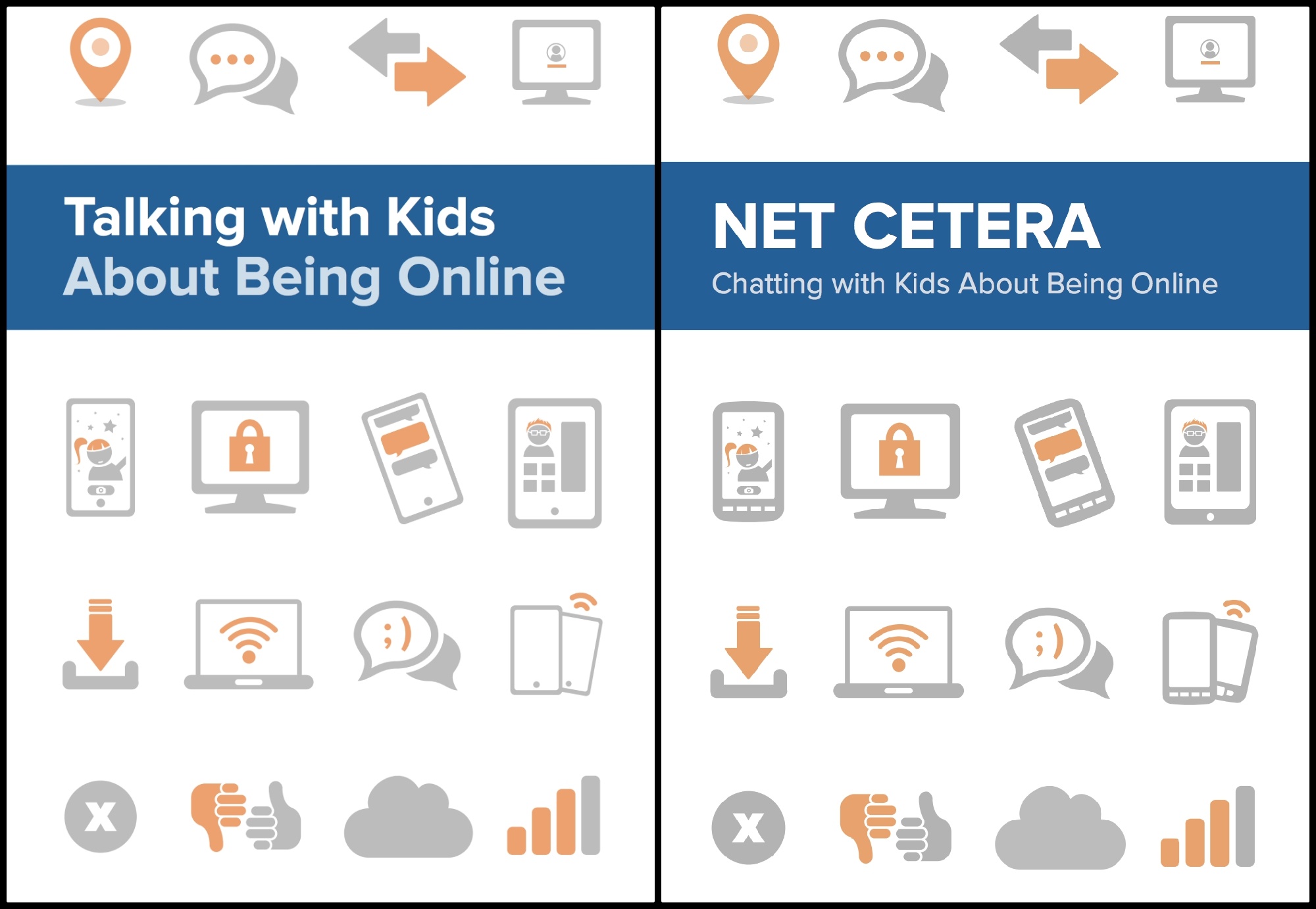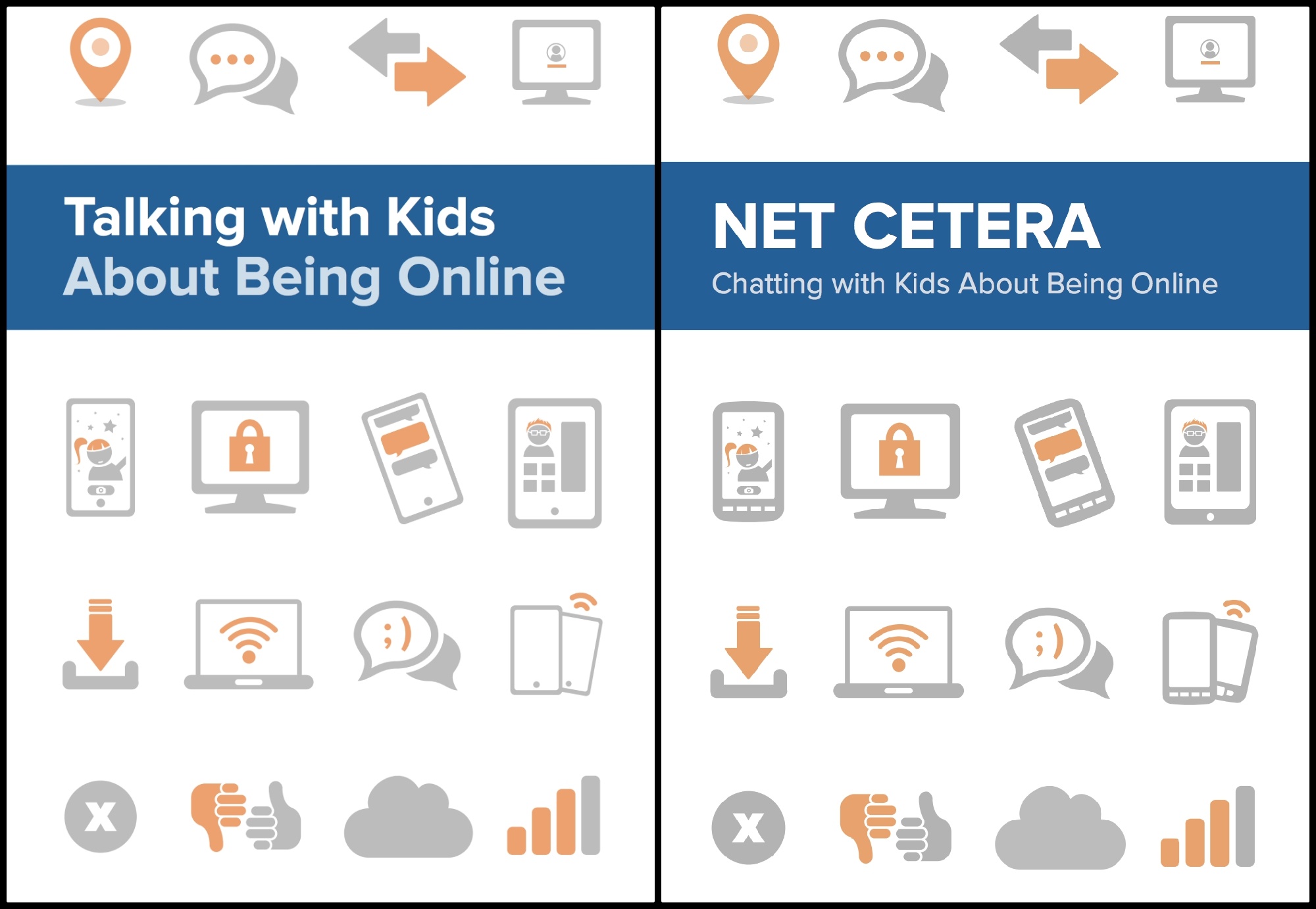 Left: The 'Be Best' pamphlet 'created' by Melania. | The White House, Right: The FTC pamphlet from the Michelle Obama era. | FTC
The design directly rips off a 2014 pamphlet produced by the Federal Trade Commission, Slate Magazine reports. The FTC published a blog post about its involvement in the creation and distribution of the White House booklet, which also includes FTC labeling. So Trump did not exactly plagiarize it, but she did put her name on it. Our high school English teachers would still have failed us for that.
Next: But both the first lady and the FTC responded to the claim.
7. The FTC's answer sounds like the kid who got caught cheating
Her team claimed they changed things up, but there was barely any difference. | Melania Trump via Twitter
The "Be Best" campaign duplicates a leaflet entitled "Net Cetera: Chatting with Kids About Being Online" put out by the FTC in January 2014. A spokeswoman for the first lady told the New York Daily News the White House re-purposed the FTC report because it "clearly related to the social media portion of Mrs. Trump's initiatives." She also said it got "updated and edited" to reflect today's social media climate.
But in reality, the first lady's team only changed the title, the cover page, a few graphics of smartphones, and a subhead that now reads "Sexting: Don't do it" instead of the Obama-era FTC report's "Sexting." Maybe she plans to focus more on stopping cyberbullying — starting at home — instead of designing materials. We can only hope.
Check out The Cheat Sheet on Facebook!
Source: Read Full Article