There's so much to learn about first daughter Ivanka Trump. She's not in the spotlight as much as her father, President Donald Trump, but she's definitely made a name for herself. Ivanka is a successful businesswoman, fashion designer, and mother of three.
Let's take a quick look at how Ivanka stays on top of her emails, what she has to do every morning, and why her kids only get two breakfast options (No. 8).
1. Ivanka's day starts early
Ivanka's routine is a doozy. | Ivanka Trump via Instagram
Her alarm goes off at 5:30 a.m. every morning, Ivanka told My Morning Routine. She tries not to hit snooze, and for good reason. Ivanka likes to do as much as she can before her kids get up at 7 a.m. "The time before my children get up is my time to get ready for the day," she said. "The earlier I wake up, the more I can do."
Next: You probably start your day the same way as Ivanka. 
2. She does this before anything else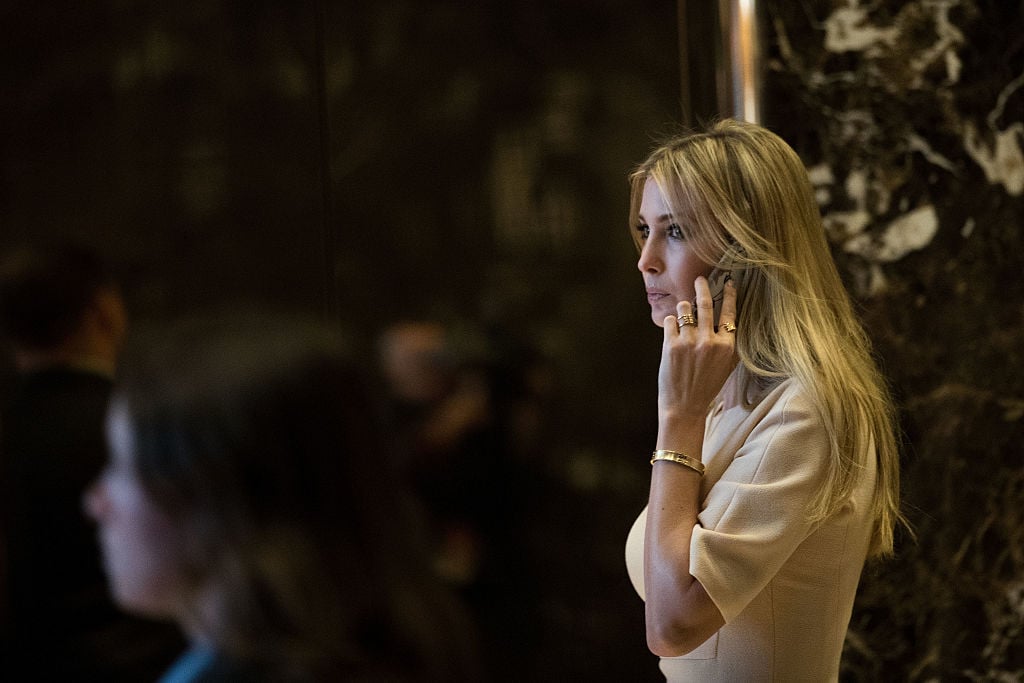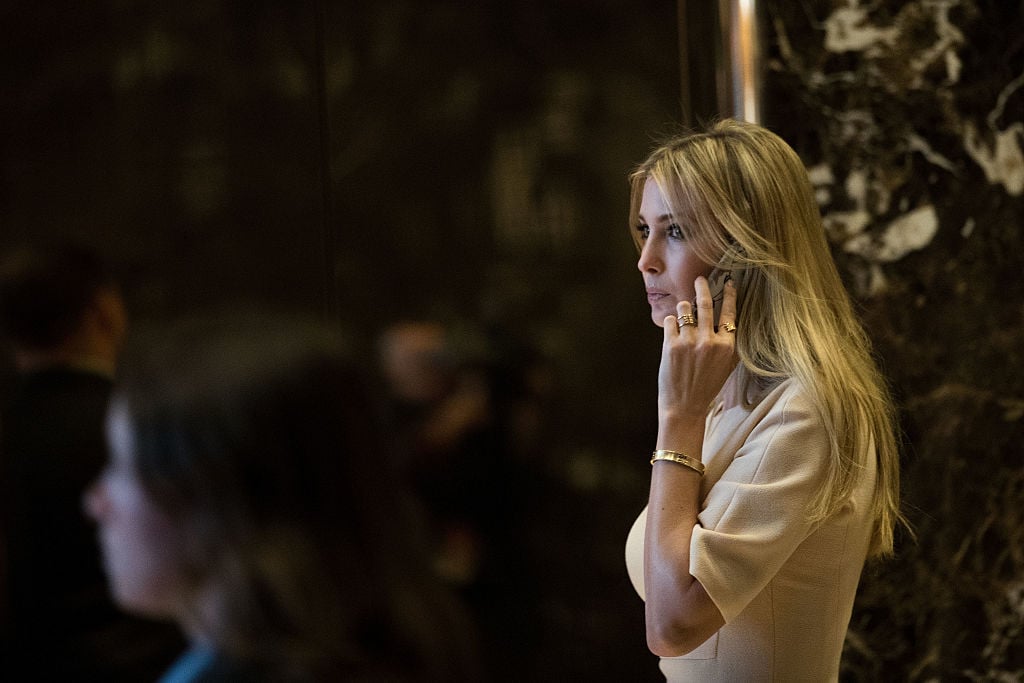 She's just like us in this regard. | Drew Angerer/Getty Images
Ivanka begins her morning by checking her phone. "I can't seem to break that habit," she told My Morning Routine. Ivanka's not unlike many other people who start their days the same way. According to Deloitte's 2016 Global Mobile Survey, "more than 40 percent of consumers check their phones within five minutes of waking up."
Next: How Ivanka clears her head before starting her day
3. Meditation is a must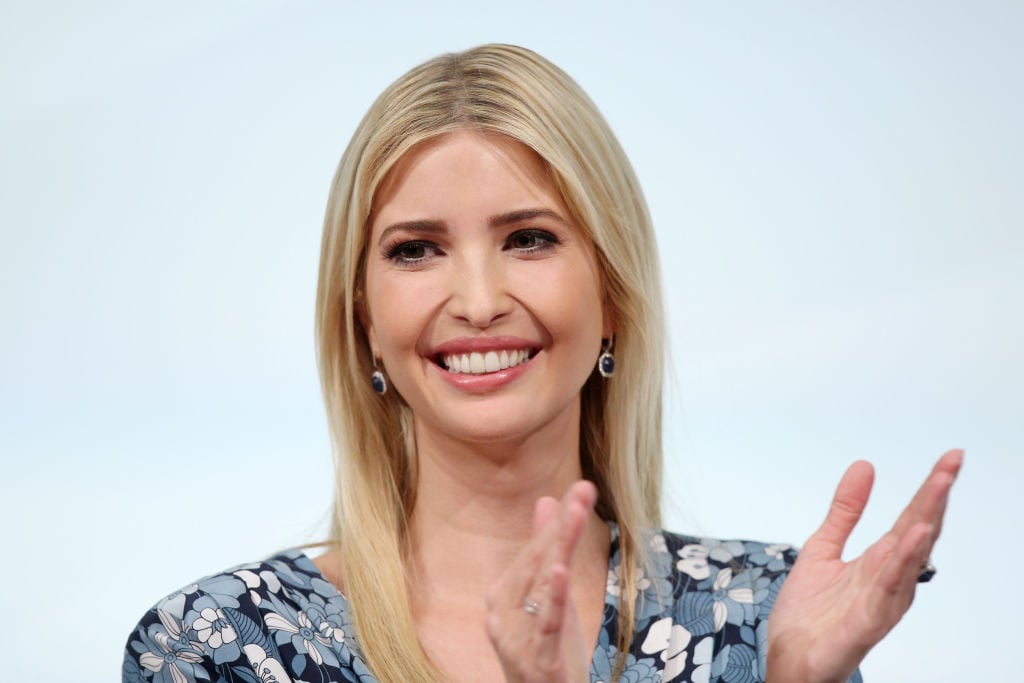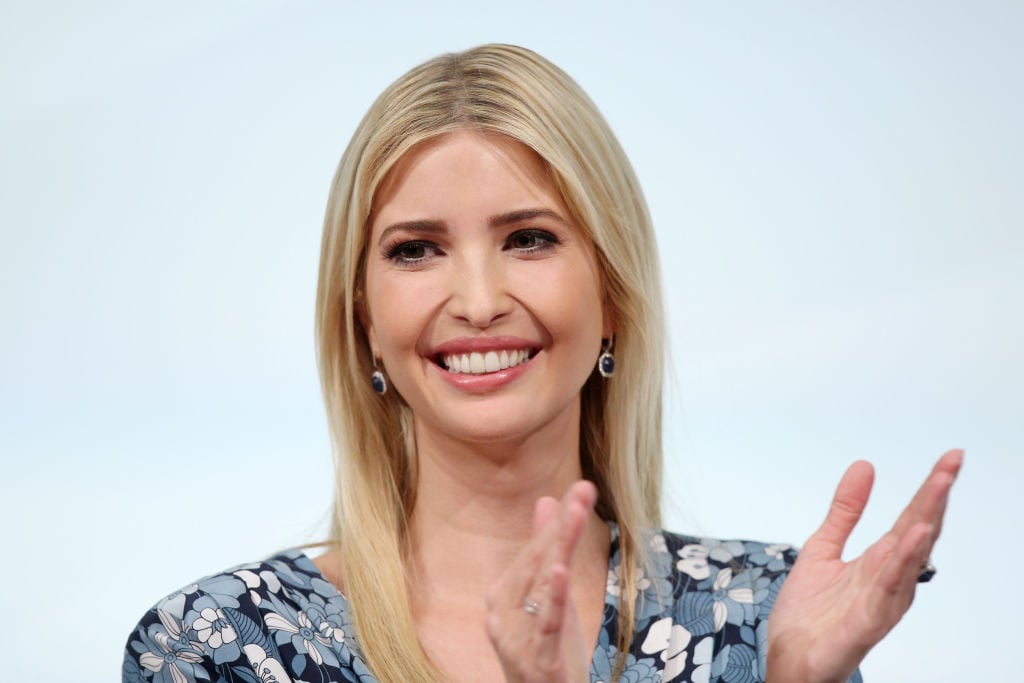 You would have to meditate and recharge with her crazy schedule. | Sean Gallup/Getty Images
A very important part of Ivanka's daily routine is meditating. "It's been invaluable in terms of calming my mind and allowing me to think more clearly," Ivanka told My Morning Routine.
She meditates for 15 minutes every morning but shoots for two daily sessions. Meditating in the evening isn't always possible with her schedule, but no matter what Ivanka meditates in the morning.
Next: How Ivanka fits her workouts in with her crazy schedule.
4. Ivanka works out
Up and at 'em!
A post shared by Ivanka Trump (@ivankatrump) on
Ivanka will have a session with her personal trainer, Peter Monge. Monge owns NY Fitness in New York City. However, when she's traveling or doesn't have time to train with Monge, she follows a program he created especially for her.
Ivanka has been known to share information from her trainer on her website. She also shares photos of herself exercising at the gym.
Next: There's a good chance Ivanka reads more newspapers than anyone you know. 
5. She reads the paper
Check out the details of "America's Working Families Plan", a policy that I am deeply passionate about, outlined in my Op-Ed in the @WSJ. Read it and let me know your thoughts!
A post shared by Ivanka Trump (@ivankatrump) on
Ivanka reads a number of newspapers — three papers, to be exact. She reads the New York Post, The Wall Street Journal, and the front section of The New York Times before her kids wake up. "I like how the papers pace the stories. Visually, it's easier for me to see what's most important, as opposed to scrolling through the headlines online," Ivanka told My Morning Routine.
Next: The so-called "most important meal of the day" is most important for different reasons in Ivanka's house.
6. Ivanka eats breakfast with her family
Home Sweet Home! Nothing better than returning to these 3 little 's!
A post shared by Ivanka Trump (@ivankatrump) on
Breakfast is family time for Ivanka, her husband, and their children. Breakfast is a time for everyone to discuss what their day looks like before going to work or school. "Starting the day together as a family and chatting over breakfast before we all head off in different directions" is the most important part of her morning, according to Ivanka.
Next: Why breakfast is simple in the Kushner-Trump household
7. Breakfast food is limited to two options for the kids
Good way to start the day!
A post shared by Ivanka Trump (@ivankatrump) on
Ivanka makes breakfast simple for her kids on weekdays. They can choose Greek yogurt or "fancy" oatmeal with lots of toppings. Breakfast for Ivanka herself is more of a mystery. Maybe she makes meals from her website.
Next: There's a reason why Ivanka gives her kids fewer meal choices. 
8. Ivanka consciously avoids decision fatigue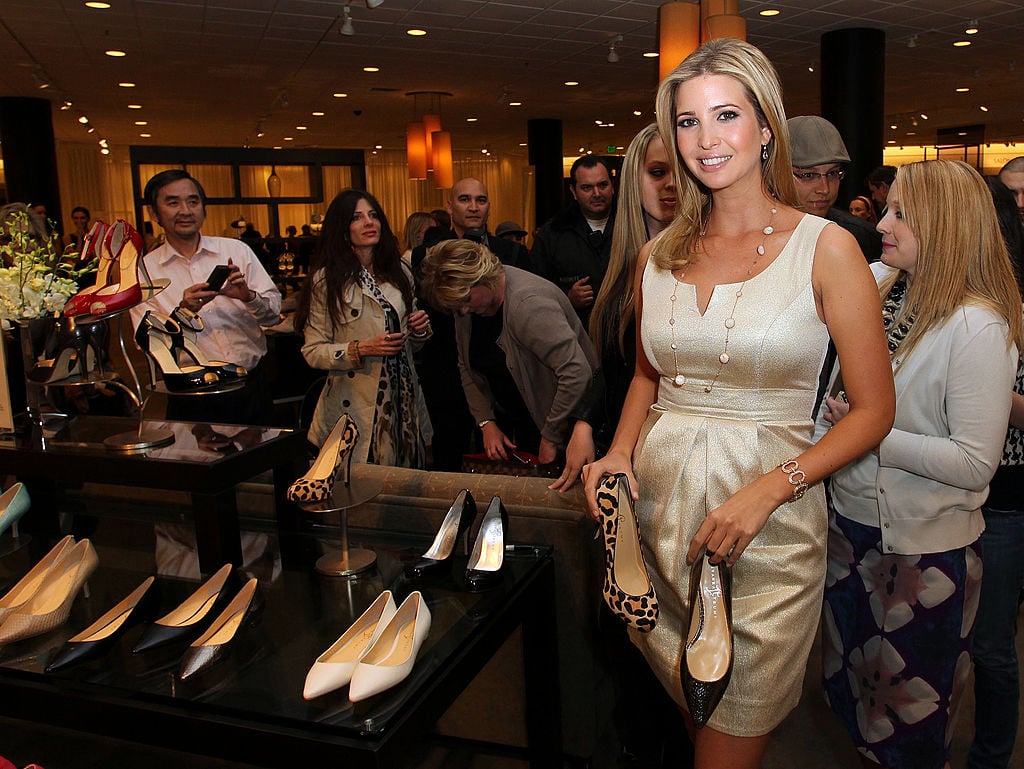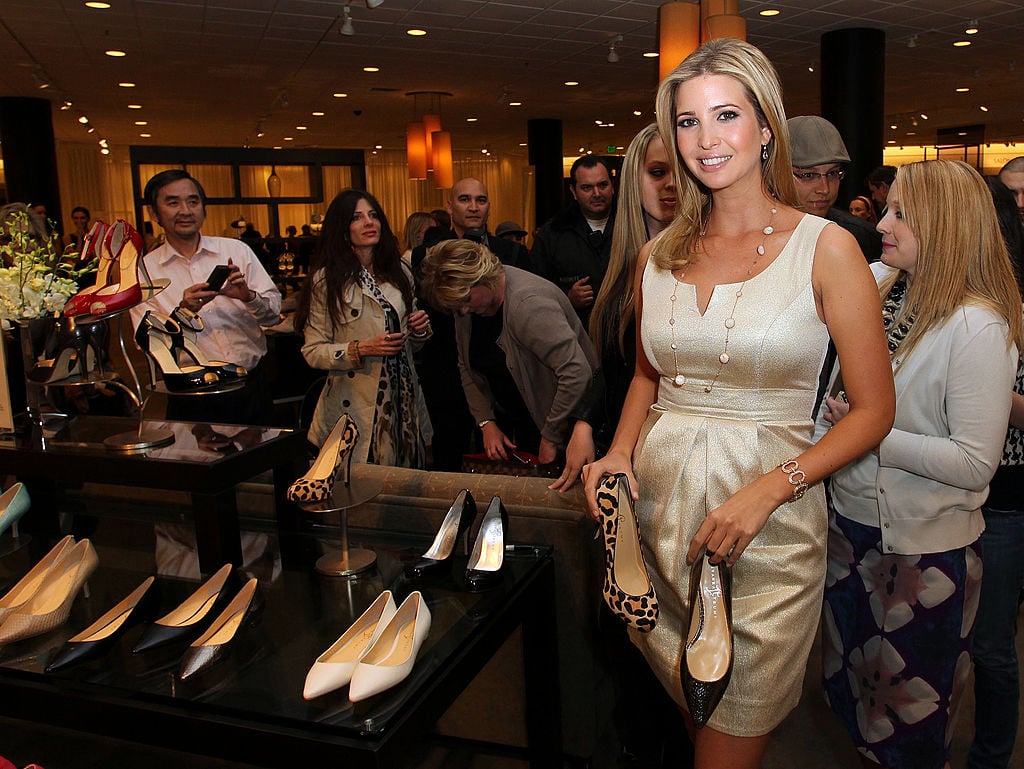 We wonder how much decision fatigue she goes through picking one of her many shoe designs. | Frederick M. Brown/Getty Images
Ivanka gives her kids only two choices for breakfast because she wants to protect them from decision fatigue. This is when one person makes so many decisions they eventually have difficulty making any decisions at all, according to The New York Times. Having her kids choose only between yogurt and oatmeal doesn't drain their mental energy, thereby saving their reserves for more important decisions.
Next: Find out what Ivanka does while she applies her makeup.
9. Ivanka has a streamlined beauty routine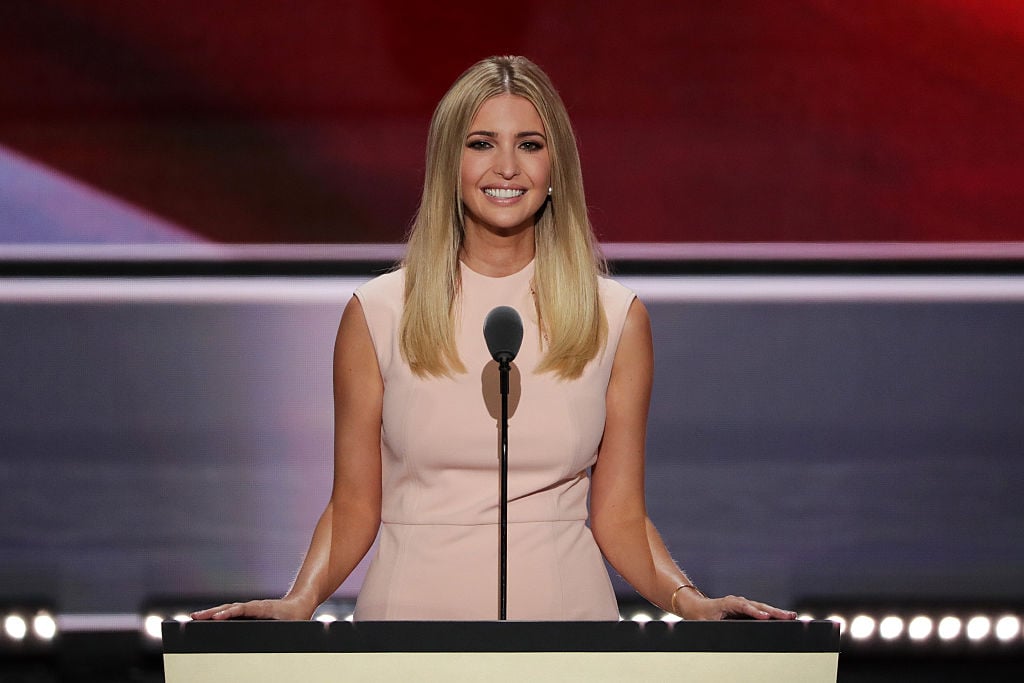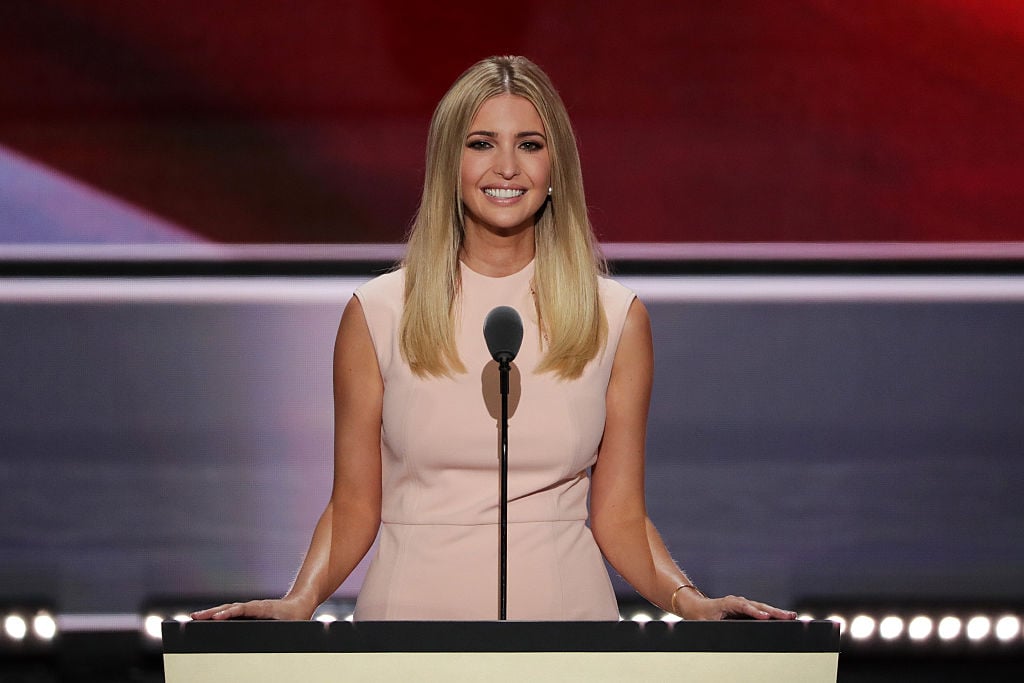 Whatever she does, it looks incredible! | Alex Wong/Getty Images
Ivanka spends only eight minutes doing her makeup. And every morning while she's prepping her skin and applying her makeup, she listens to a Ted Talk. What a way to multitask!
But Ivanka's beauty routine wasn't always that simple, according to an interview with InStyle. For example, she nixed nail polish from her routine altogether. "I'll do manicures, but I won't wear nail polish because I don't have time to change it, and I chip my nail polish so quickly," Ivanka told the publication.
Next: How Ivanka's staff pokes fun at her
10. She drinks a lot of water
I had a night out with the @ivankatrumphq Editorial Director, Sarah, to celebrate last month's completion of our #WomenWhoWorkBook manuscript!! This book has been a labor of love and I can't wait for you all to read it when it's out this spring! #BookClub #ComingSoon
A post shared by Ivanka Trump (@ivankatrump) on
Throughout the day, Ivanka drinks a lot of liquids — so much so that she felt it was important to mention during an interview. But Ivanka says she only drinks Tazo passion tea, water, or coffee with half-and-half.
A running joke at Ivanka's office is the number of cups she'll have on her desk at once. Her staff jokes that "I never have less than three glasses of water and some form of tea or coffee in front of me," she told Harper's Bazaar.
Next: The "queen" of Ivanka's office comes to visit once a week.
11. Ivanka has a weekly lunch date
Birthday tradition– noodles for a long life!
A post shared by Ivanka Trump (@ivankatrump) on
Once a week, Ivanka's daughter, Arabella, visits her at work. "In all of the offices surrounding mine, she knows exactly where to go to get the treats, or get the toys, or get the colored pencils," Ivanka told Harper's Bazaar. "She thinks she runs the show around here," Ivanka added.
The two have a lunch "meeting," as Ivanka says, at the Trump Grill. She brings along floor plans for Arabella to color while they dine on salmon (Arabella's choice) and cheese quesadillas (Ivanka's choice).
Next: An important time of the day for Ivanka's family
12. Early evenings are crucial
The best moment of the day!
A post shared by Ivanka Trump (@ivankatrump) on
"The most important time for me is really between 5:30 and 7:30, when I can get home," Ivanka told Harper's Bazaar. Ivanka goes to great lengths to make sure she's home in the evenings. For example, she takes early flights (read: 6 a.m.) so she's back home at 4 p.m. to see her kids. When Ivanka gets home, she gets her younger kids ready for bed, then spends time with Arabella. 
Next: Here's how much sleep Ivanka gets.
13. Early to rise, late to bed
So ready for bed…but about one more hour of work to go! #finishingmybook #WomenWhoWorkBook
A post shared by Ivanka Trump (@ivankatrump) on
Ivanka gets up early and stays up late. As Ivanka told My Morning Routine, she aims to be in bed by 11 p.m. However, most nights she's in bed at 12:30 a.m. or 1 a.m., she told Harper's Bazaar. Somehow, she still manages to wake up at 5:30 a.m. the next morning.
Next: Ivanka spends tons of time clearing out her inbox. 
14. Ivanka must respond to emails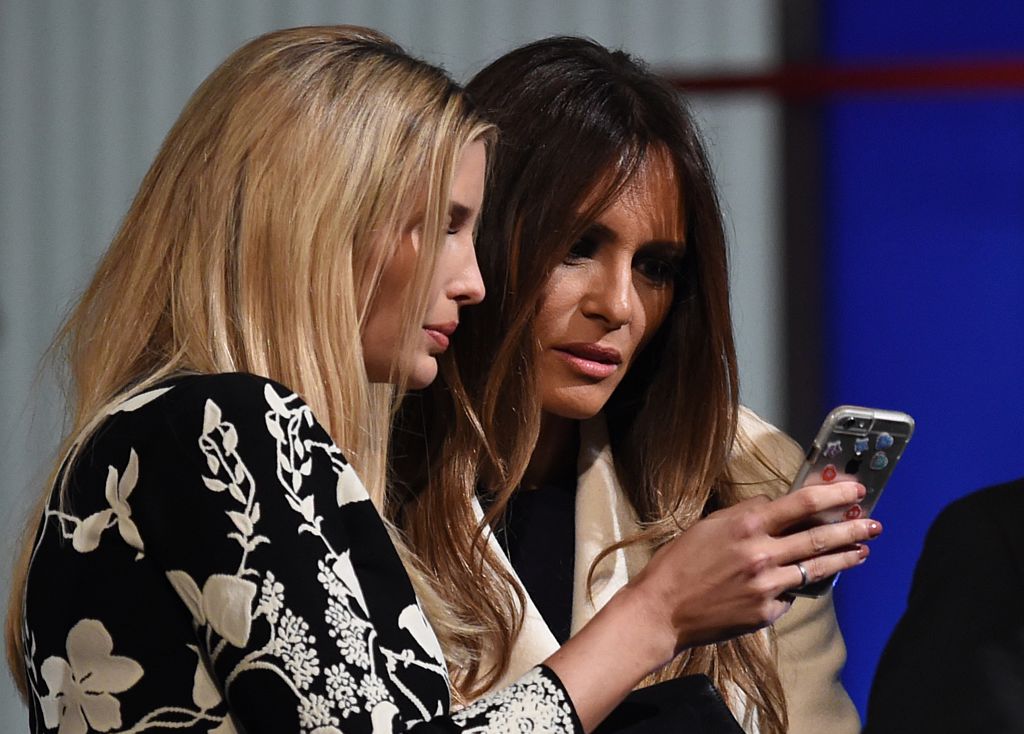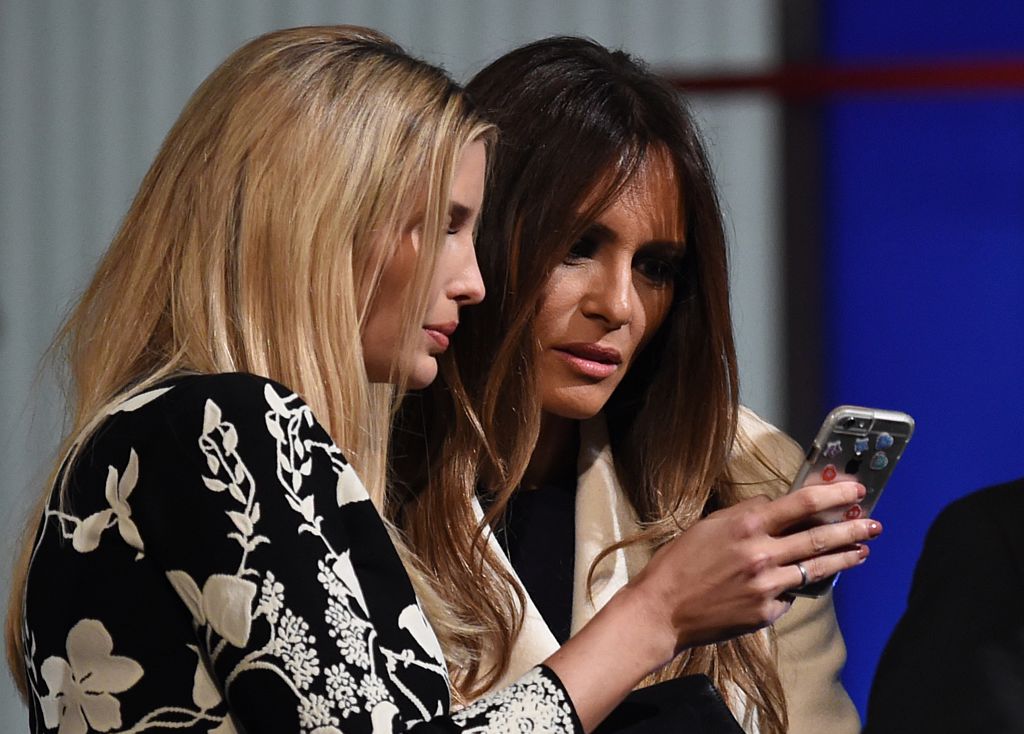 She needs to have her inbox cleared before she goes to sleep. | Timothy A. Clary/AFP/Getty Images
Now we know why Ivanka has to stay up late. She spends three (three!) hours responding to emails in the evening. "I sleep much more soundly knowing I have a clean slate for the day ahead," Ivanka said. "I'm usually working from my laptop or my phone, desperately trying to get my inbox to zero before I fall asleep," she added.
Next: Ivanka always makes time for this.
15. She and her husband have a date night
Hawaii
A post shared by Ivanka Trump (@ivankatrump) on
Ivanka told Harper's Bazaar, she and her husband, Jared, have a date night once a week. They take turns planning dates. On one of their outings, Ivanka planned for them to go on a trapeze. But typically, their dates involve dinner on a Saturday night. Why? Because the couple reserves Friday for their family.
Check out The Cheat Sheet on Facebook!
Source: Read Full Article