Some home design trends are timeless, such as clawfoot tubs and fireplaces. Others, such as popcorn ceilings, make modern homeowners scratch their heads and wonder, "What were they thinking?"
But home design is cyclical just like fashion. In other words, certain home design trends that seem totally tacky and out of style have a good chance of making a comeback. If enough time passes, any hated design trend may look fresh and new again.
Ahead, check out some of the most reviled home design trends that are back in style now. We'll also take a quick look at the most hated home decorating trends that need to die.
1. Wood paneling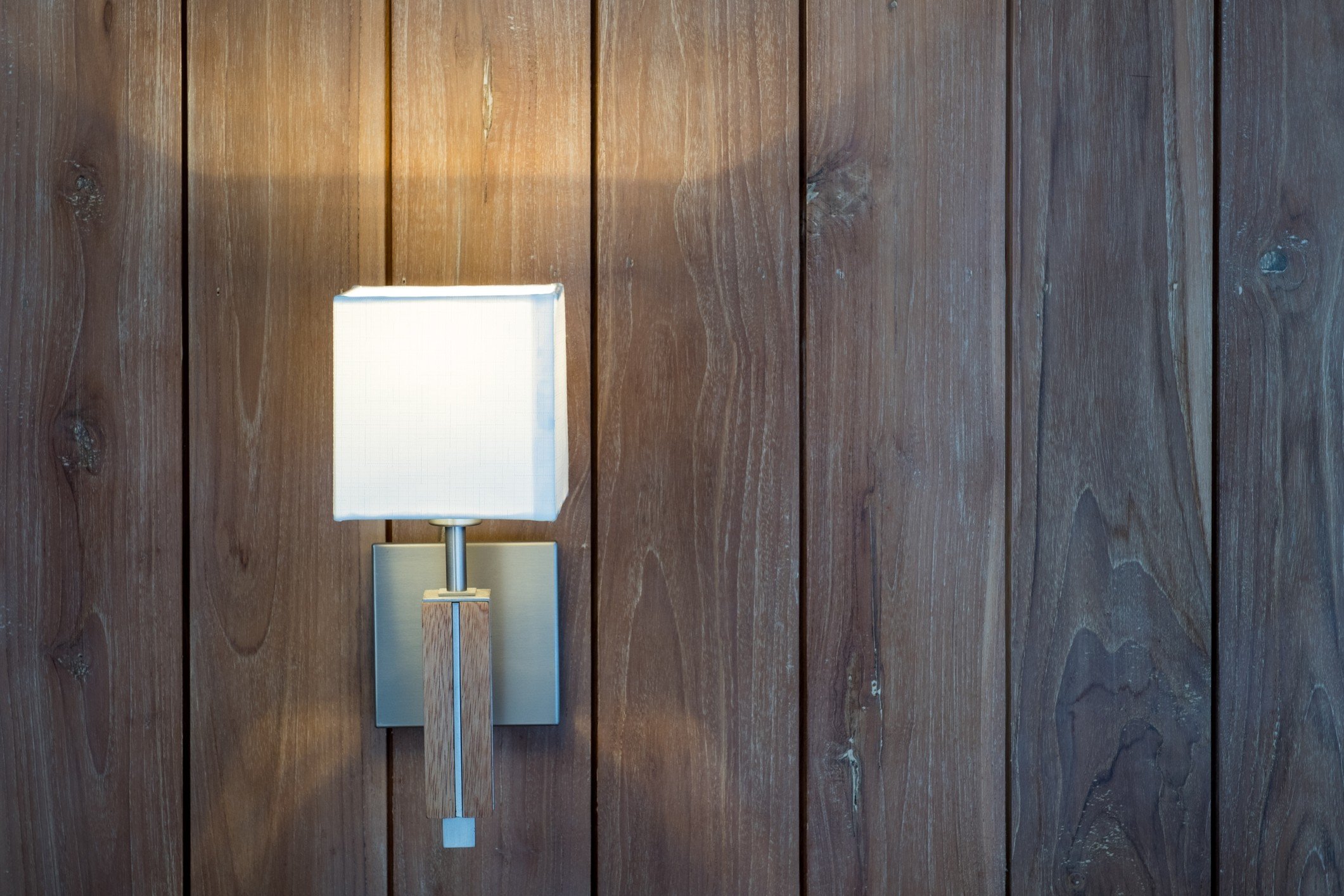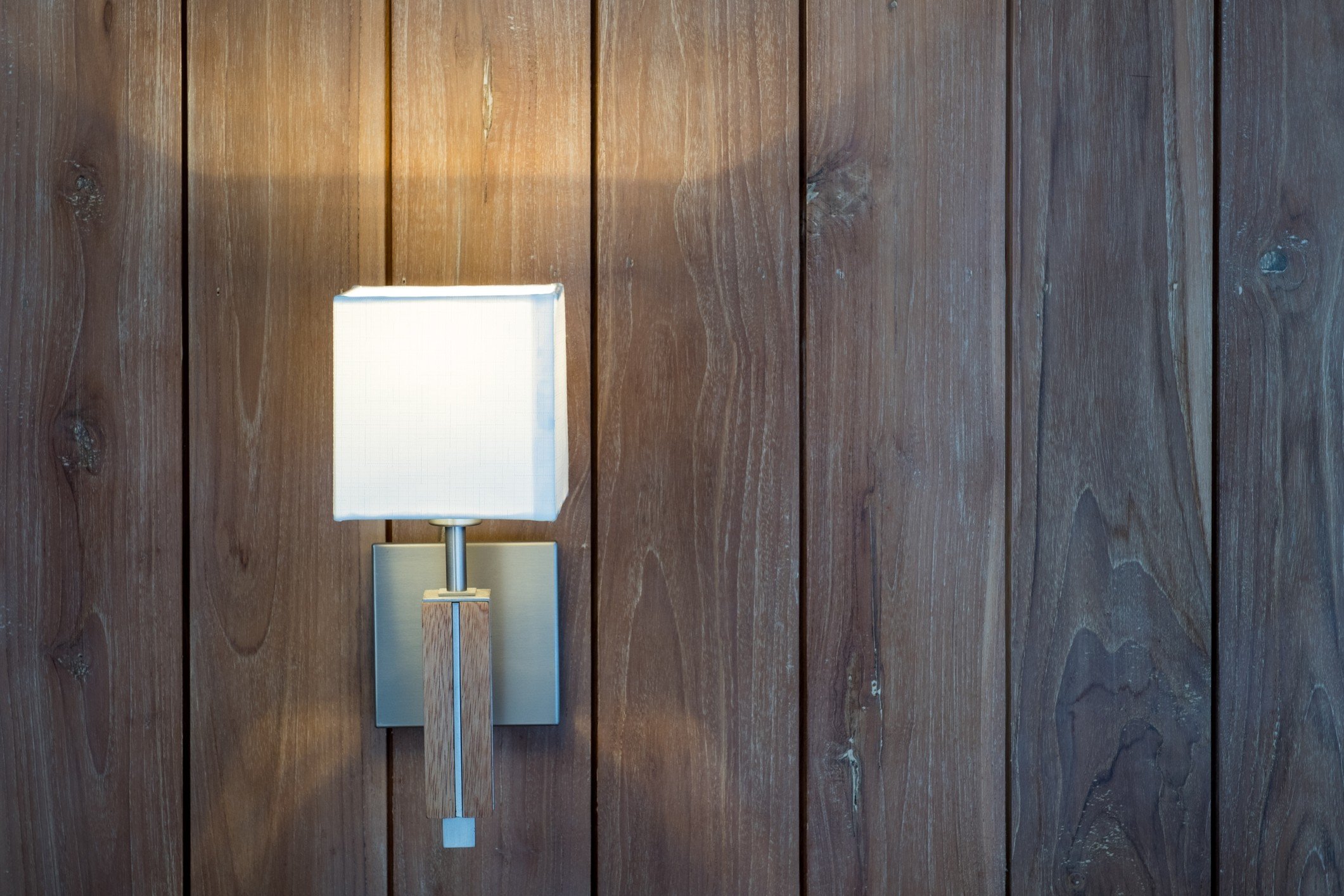 No need to paint it white anymore. | Tods0859/iStock/Getty Images
Newsflash to everyone who's obsessed with Joanna Gaines' shiplap walls: That design element you love so much is a close cousin to hideous faux wood paneling.
Wood paneled walls hit their peak of popularity in the 1970s, and homeowners since then have been either ripping down those faux wood walls or repainting them white to mask what they really are. However, Apartment Therapy reports that wood paneling in shades of brown is making a real comeback in places, such as dens or studies. The warm tones offer a cozy, retro vibe.
Even if you despise the look of fake wood, paneling your walls in real wood and staining them a rich mahogany can look incredibly upscale.
Next: A special kind of backsplash
2. Mirrored backsplashes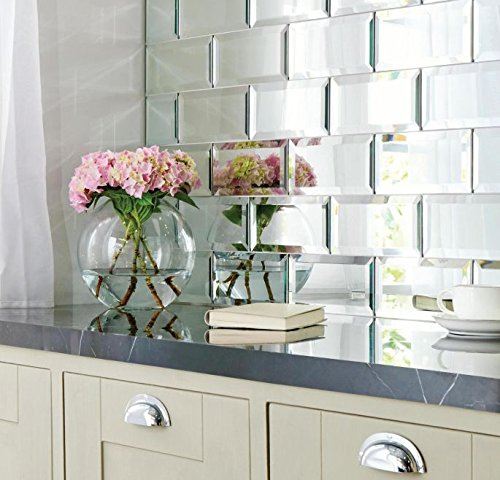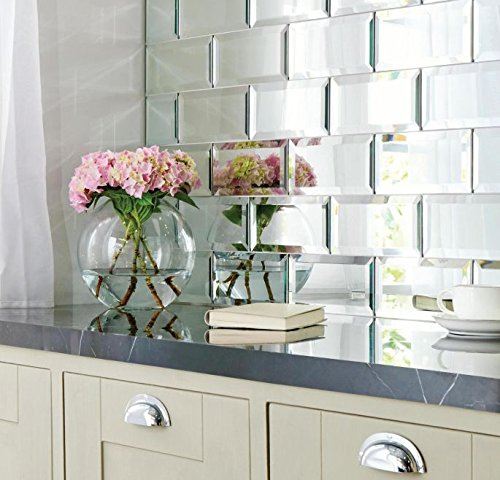 It will brighten your space. | Amazon
Kitchen backsplashes come in so many varieties — tile, wood, marble, granite, concrete, brick, and stone, just to name a few. But what about the mirrored variety?
Mirrored backsplashes can help to make a small kitchen look bigger by reflecting light around the room. Plus, they look a bit glamorous. So if you're absolutely sick of seeing all white kitchens with subway tile, consider adding a mirrored backsplash above your kitchen counter for a touch of '80s chic.
Next: The chairs you never thought would be back in style
3. Wicker furniture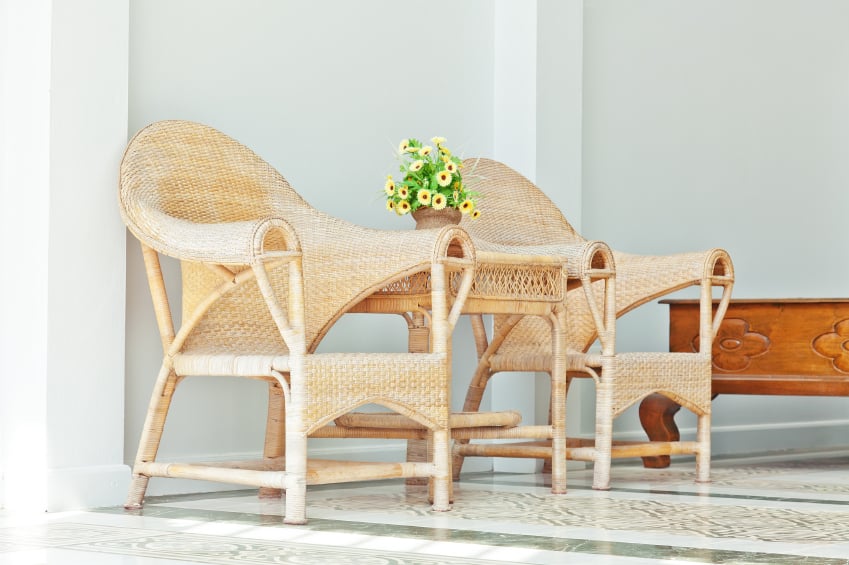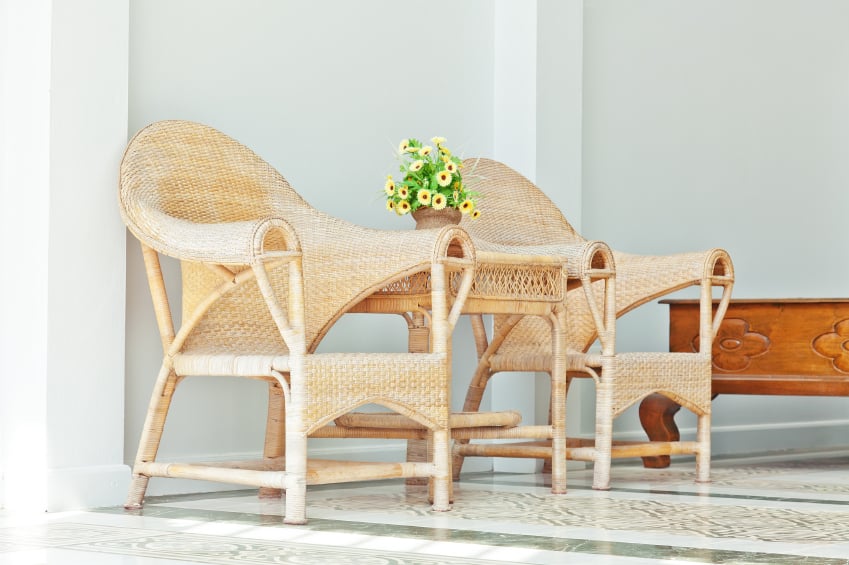 Wicker furniture is trendy again. | iStock/Getty Images
Just like they loved their wood paneling, professional and amateur interior decorators in the 1970s enjoyed decorating their abodes with lots of wicker furniture. Chairs, couches, coffee tables topped with heavy sheets of glass — it seems like no surface was safe from the touch of wicker.
Wicker went out of fashion along with bell-bottom jeans, but now it's enjoying a sort of modern renaissance. Cane detailing on chairs is looking very stylish right now, and while an entire house of wicker pieces probably won't ever be trendy again, a few wicker accents might be exactly what you need to freshen up your space.
Next: Bold colors where you don't expect them
4. Funky colored fixtures and appliances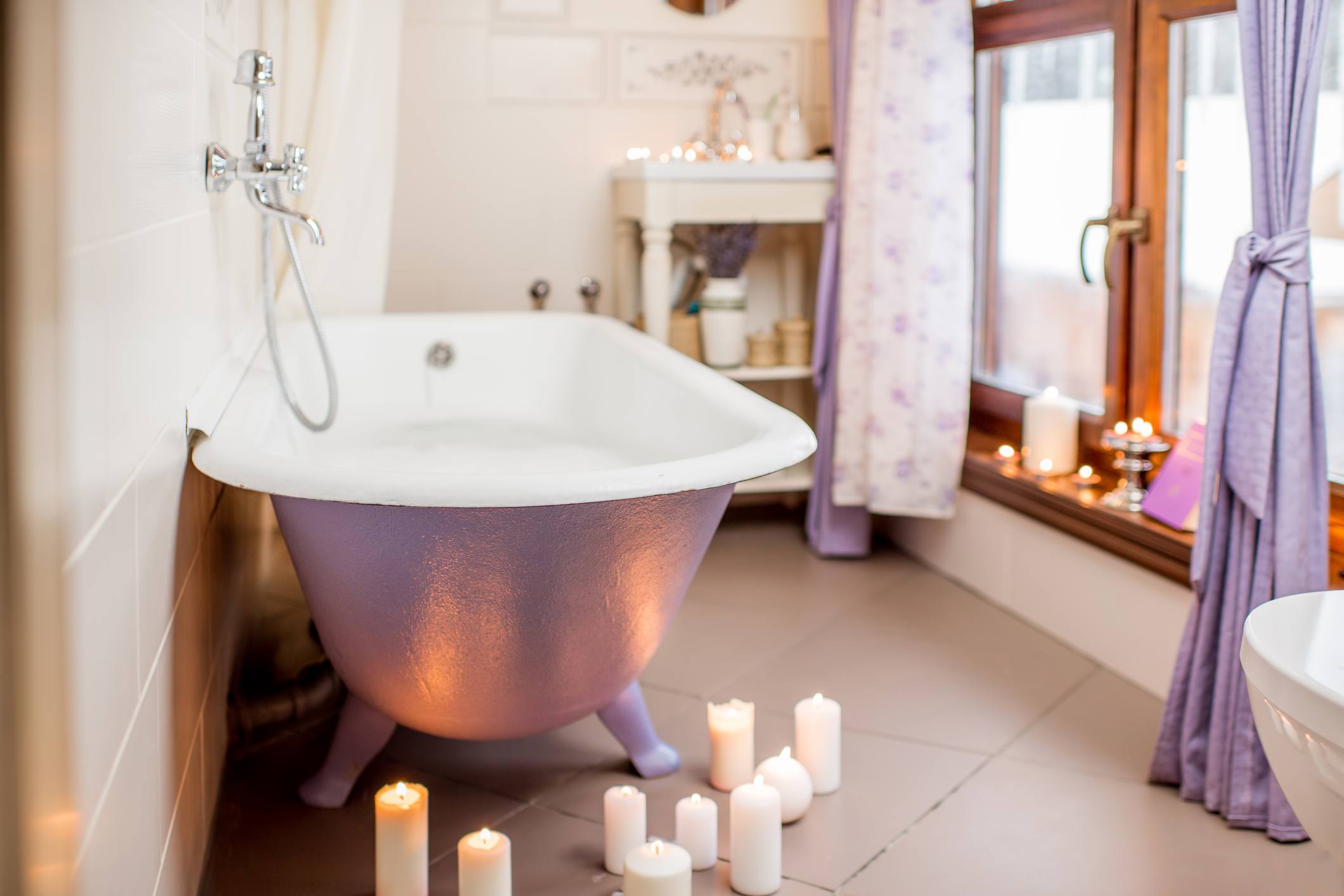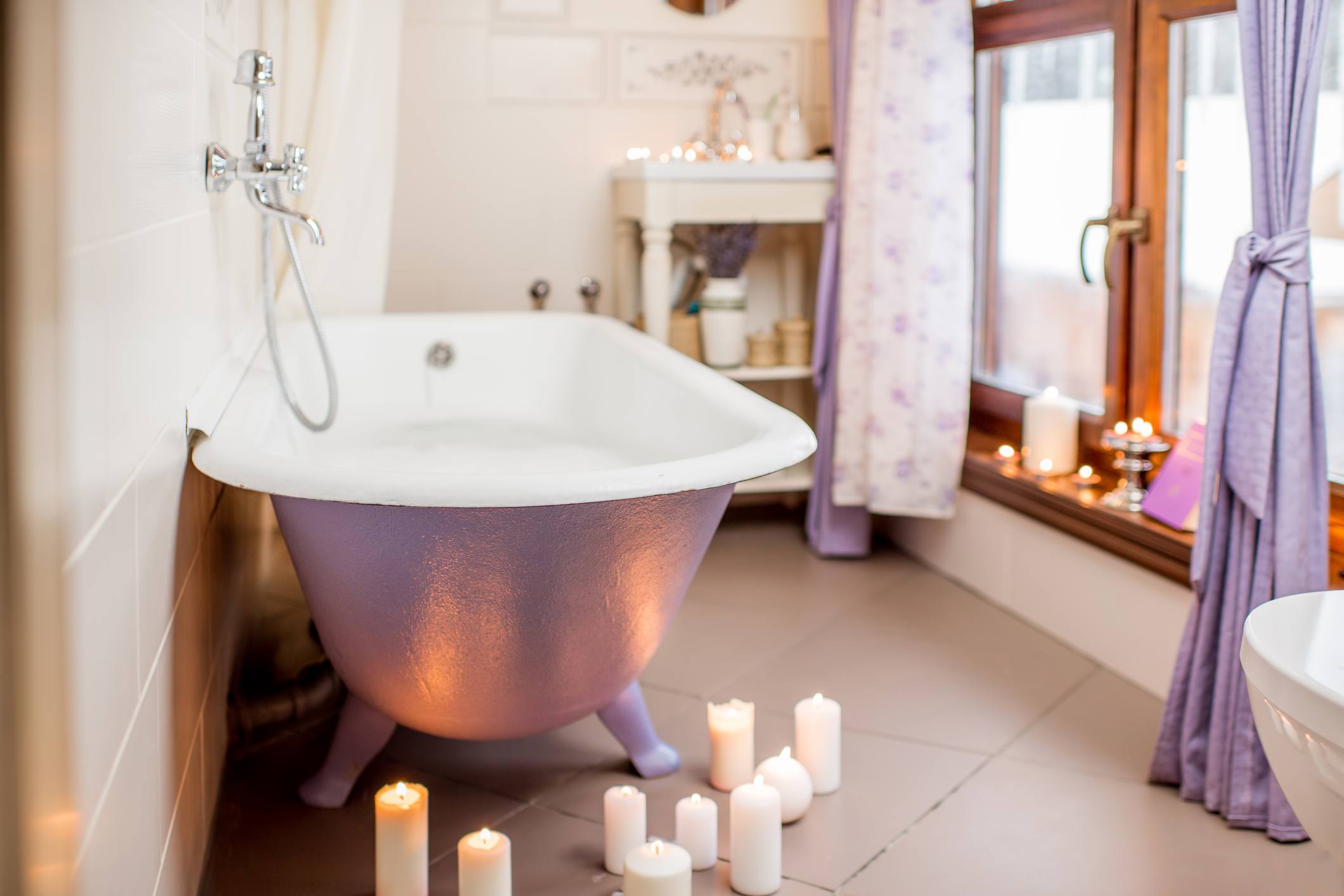 Pick one colorful piece to liven up the space. | RossHelen/iStock/Getty Images
There's a fine line to walk between "vintage" and "outdated." People love to hate on the Pepto-Bismol pink bathtubs from the 1950s, but it turns out this retro trend is coming back in style.
But that doesn't mean you should rip out all your classic white bathroom fixtures and replace them with turquoise. While interesting hues might be fashionable again, it's better just to choose one element of the room to replace with a fun color. Picking one accent piece, such as installing a Tiffany blue sink, can make a huge impact on the room.
Next: A design touch that isn't the hassle it used to be
5. Wallpaper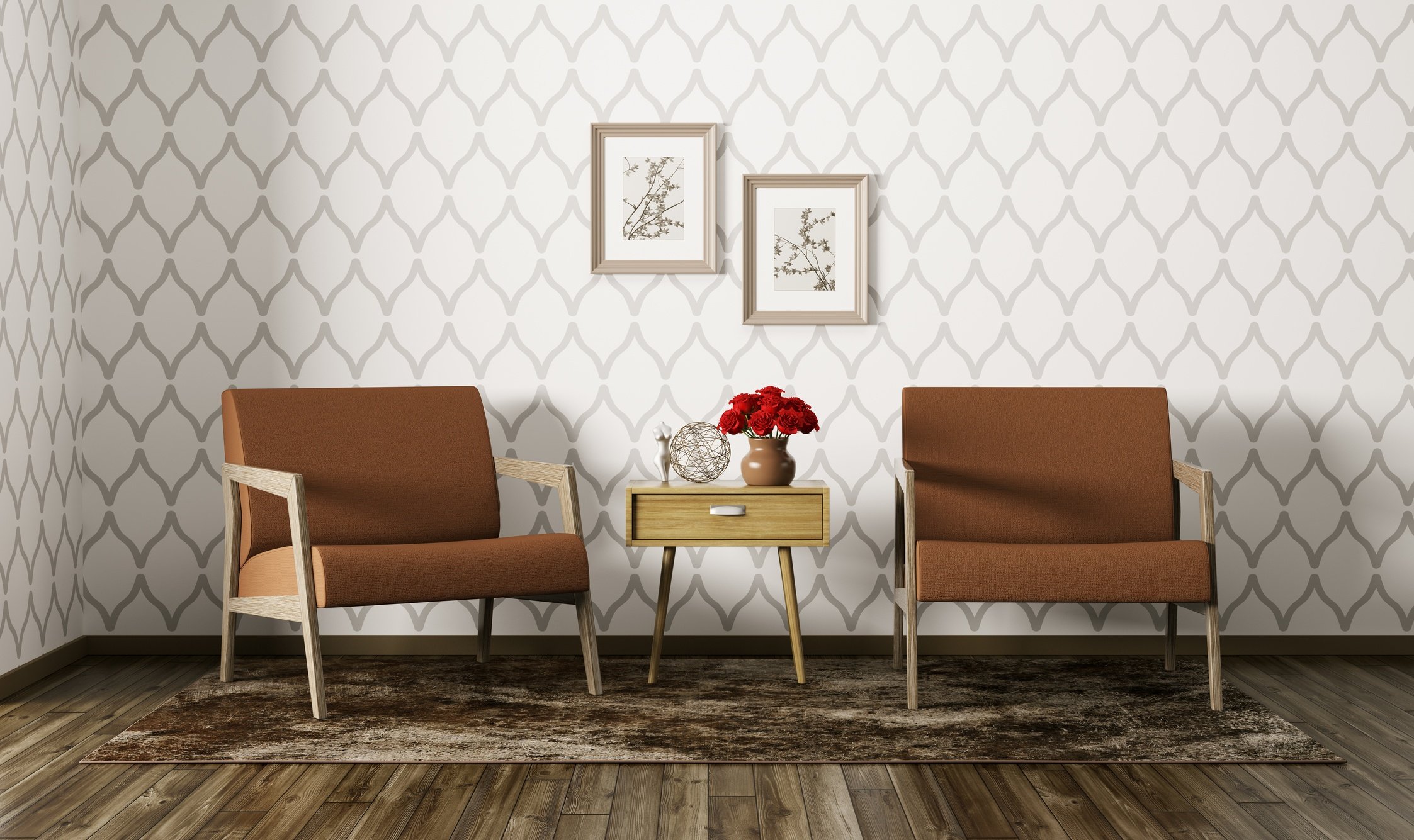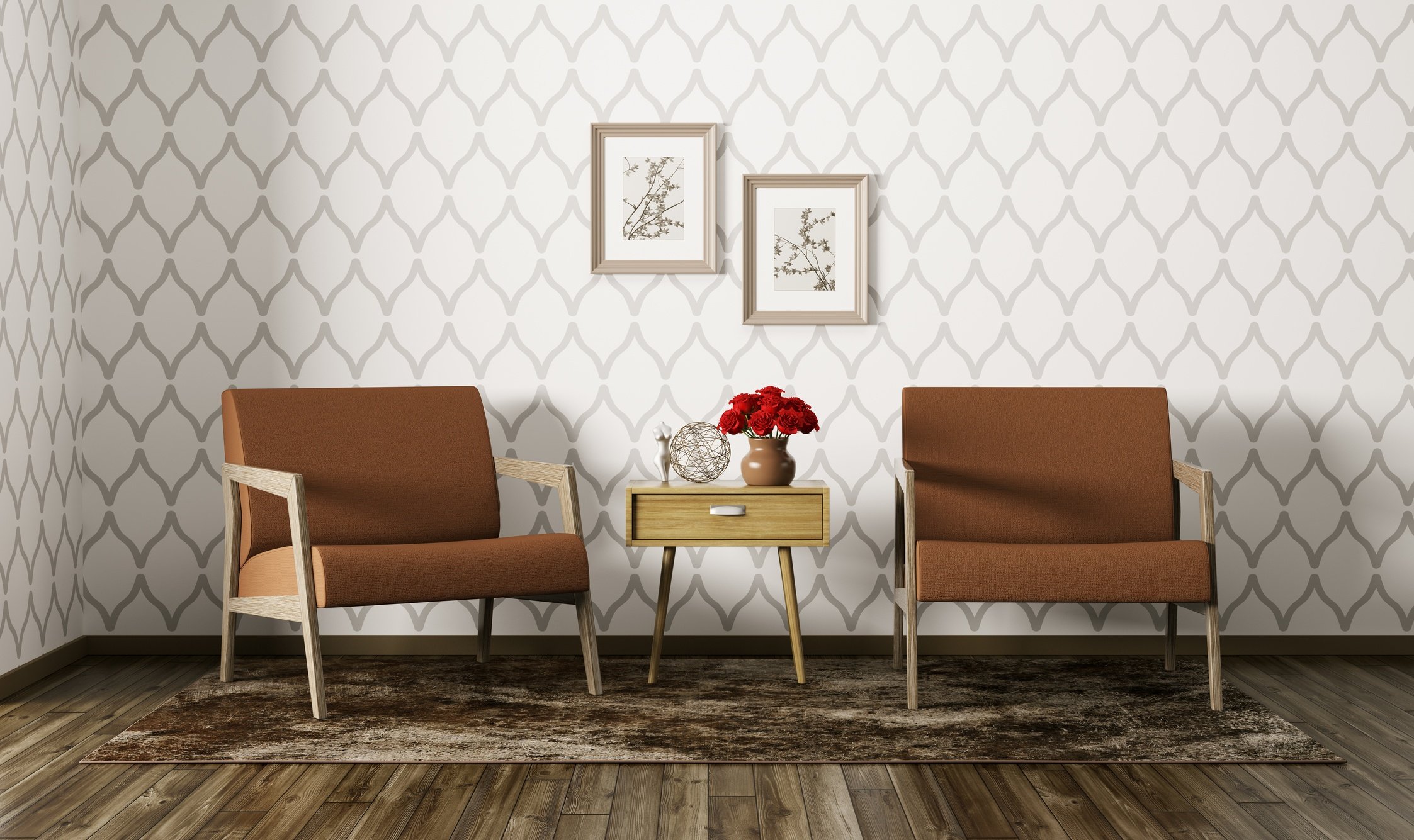 Wallpaper can make a fun accent. | Scovad/iStock/Getty Images
This ain't your grandma's wallpaper.
Plain painted walls can get a little boring after a while, and decorators have responded with fresh, new wallpaper prints that add visual interest to a room. To avoid having this trend become outdated, pick neutral, textured patterns, such as stripes or other basic patterns. Stick to wallpaper on one wall or in a small space, such as the powder room.
The good news is new wallpaper is easier to install and remove, so it won't be a huge hassle to change in the future.
Next: The bright patterns you hated at your Grandma's house
6. Large floral patterns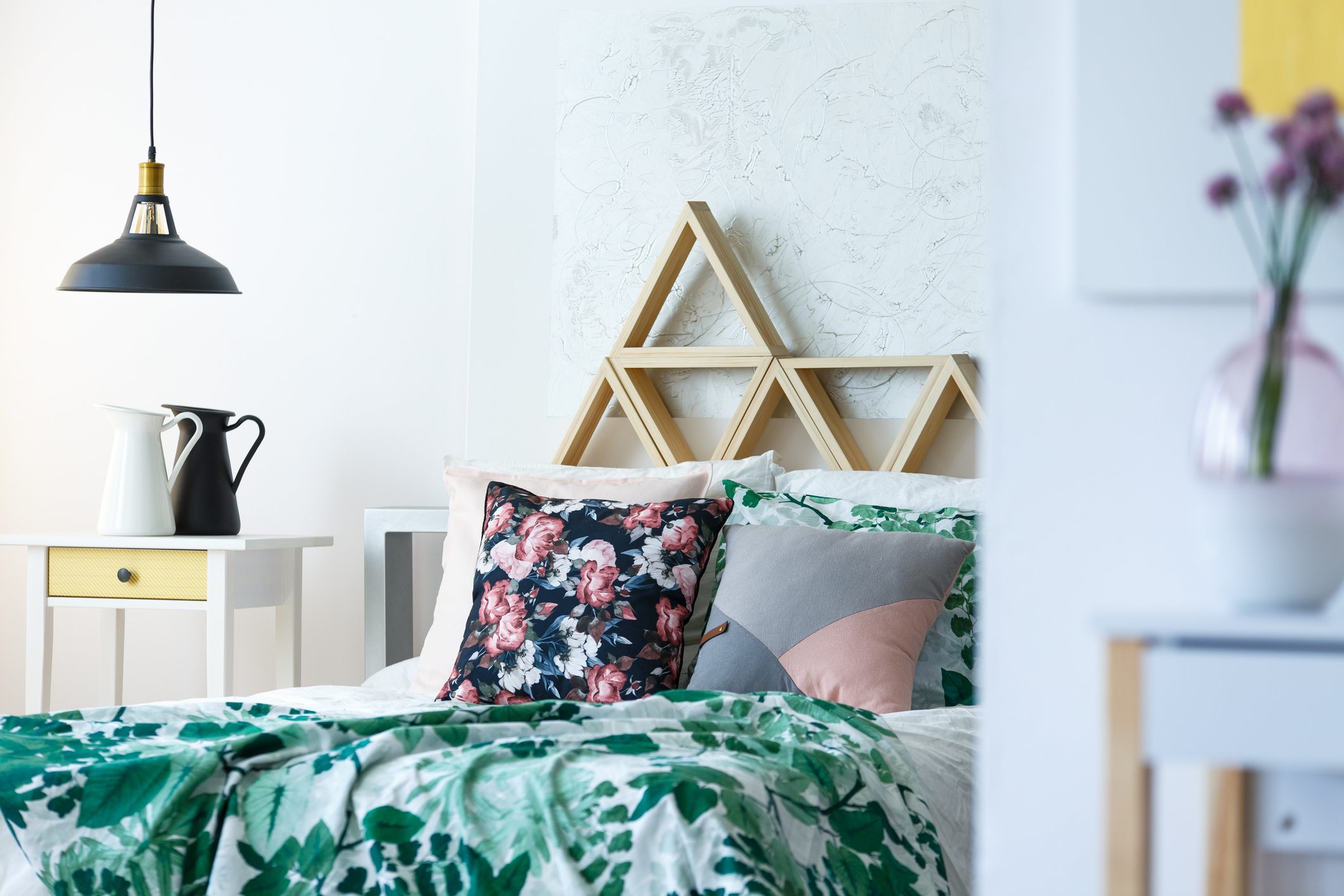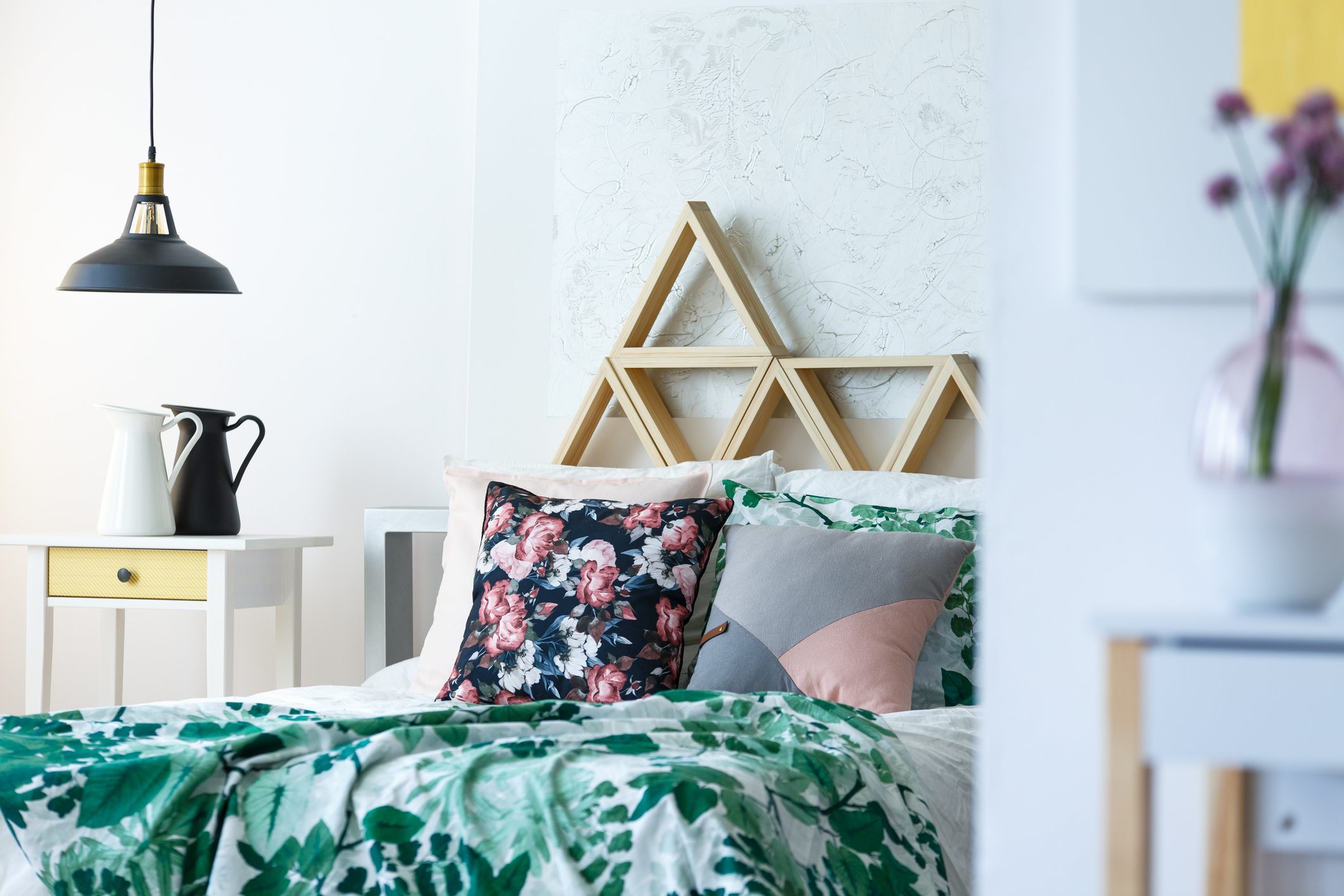 Choose florals in smaller doses. | KatarzynaBialasiewicz/iStock/Getty Images
Every 1980s home had its fair share of florals. From couches to comforters, the oversized floral print was everywhere.
But as popular as florals once were, the backlash was fast and fierce. Now these so-called "frightening florals" are back in style, staging a comeback on bedding, wallpaper, and pillows. Bright and bold, floral prints look good in small doses. Just don't try to wallpaper your entire house with them.
Next: A different sort of wood flooring
7. Blond wood floors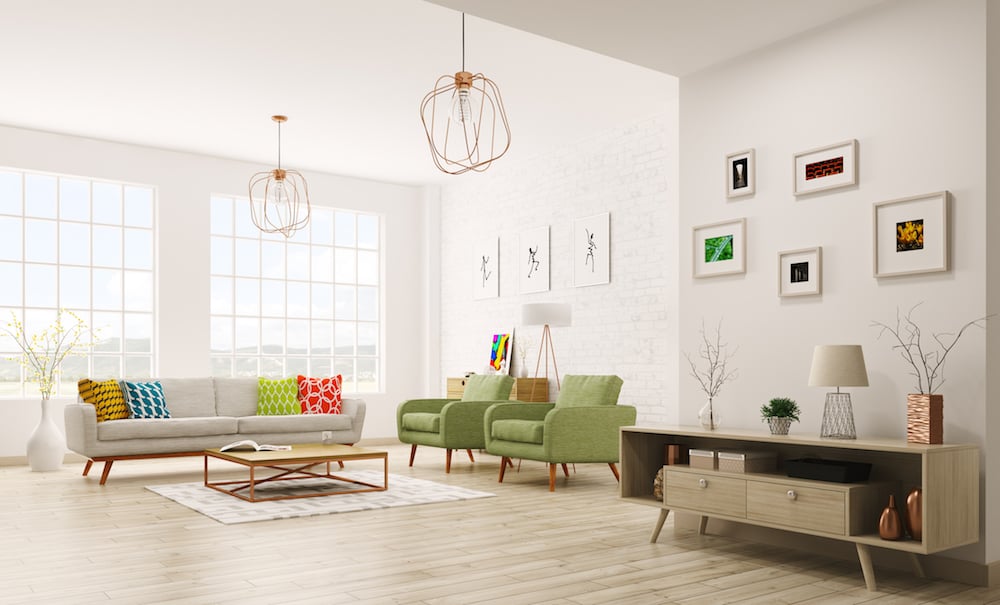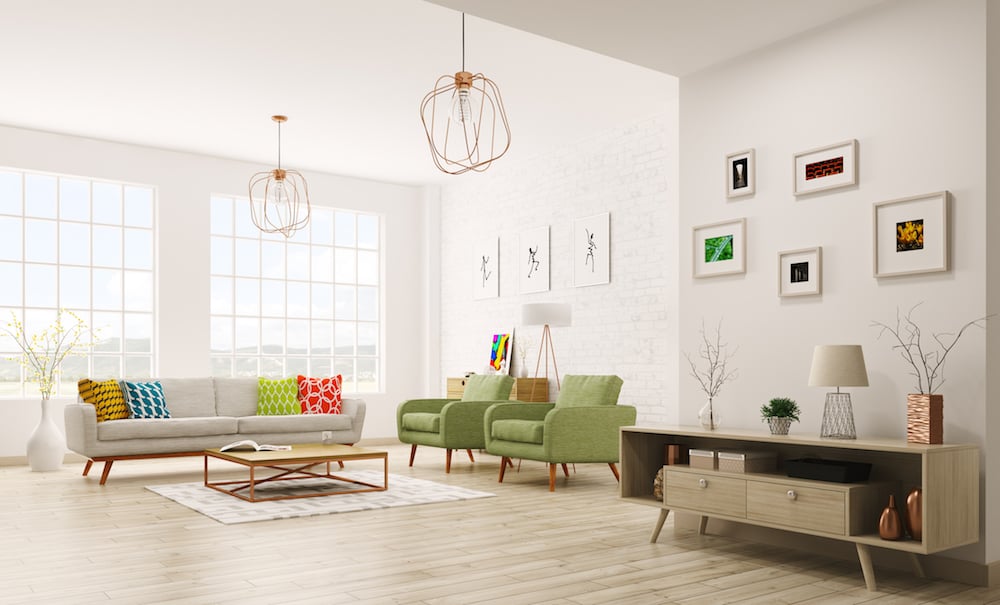 Give blond wood a chance. | Scovad/iStock/Getty Images
Dark wood floors had their moment. But practically speaking, dark wood is difficult to keep clean because you can see every speck of dust and dirt. Blond wood, on the other hand, helps to brighten up a small space. And at the end of the day, they're still wood. Don't be surprised if blond wood lives to see another day — or even another decade.
Next: These home design trends should just die already.
1. Barn doors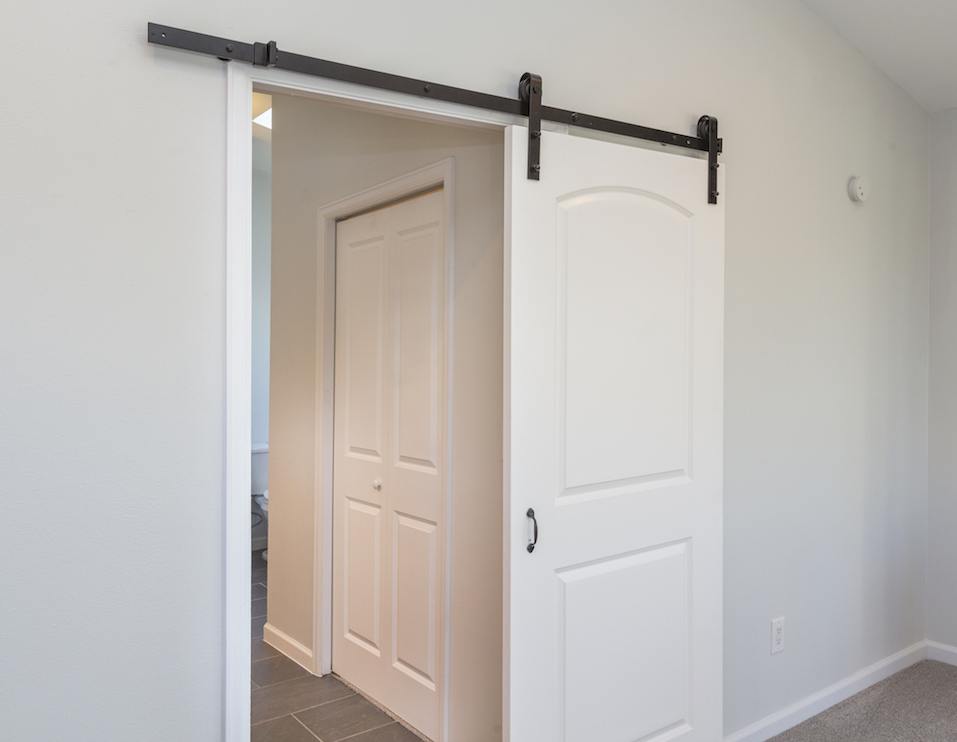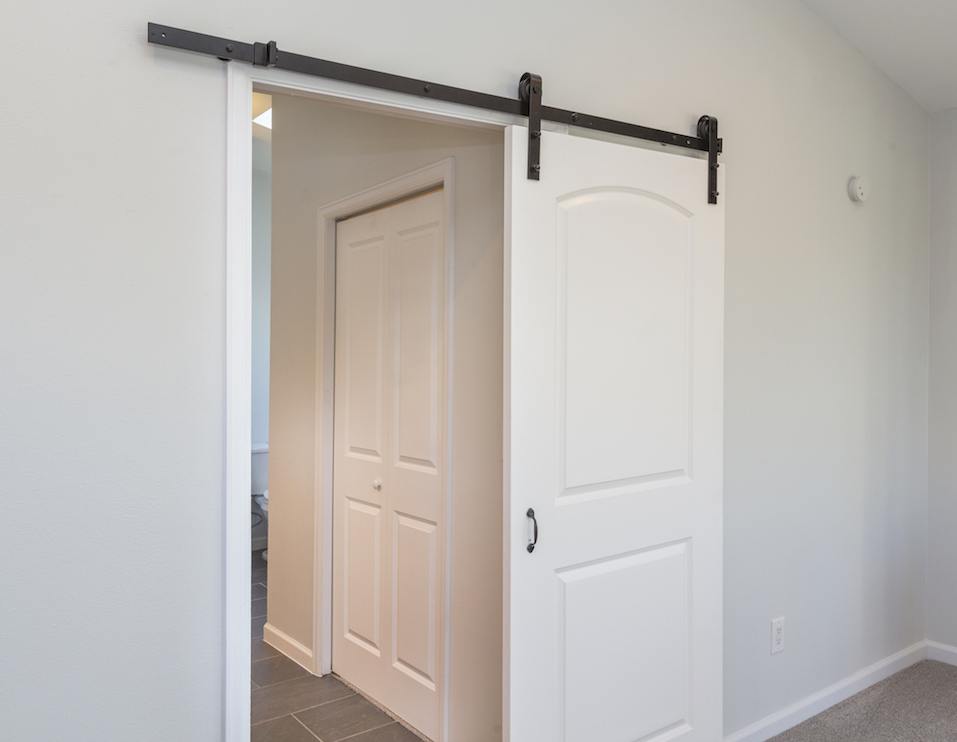 Barn doors won't always look modern. | iStock.com/Oneillbro
Somewhere along the way, barn doors took the place of the 6-panel variety as the door de rigueur. This farmhouse-inspired trend shows no signs of slowing down, and, according to Zillow research, homes listed with "barn doors" sold 13% faster and 60 days faster than those without.
As with any trend, this one is sure to have a shelf life, however. Add a barn door if you must, but don't put one in every single room. Otherwise, you run the risk of looking outdated sooner rather than later.
Next: You can blame this faux trend on a few factors.
2. (Faux) mid-century modern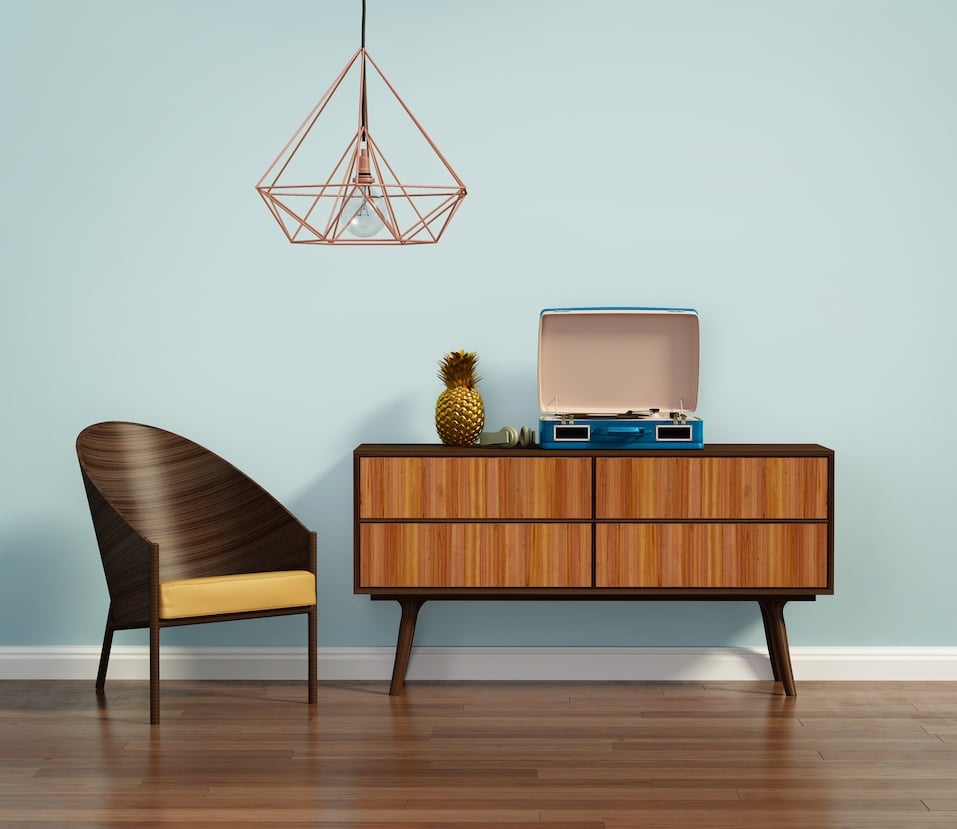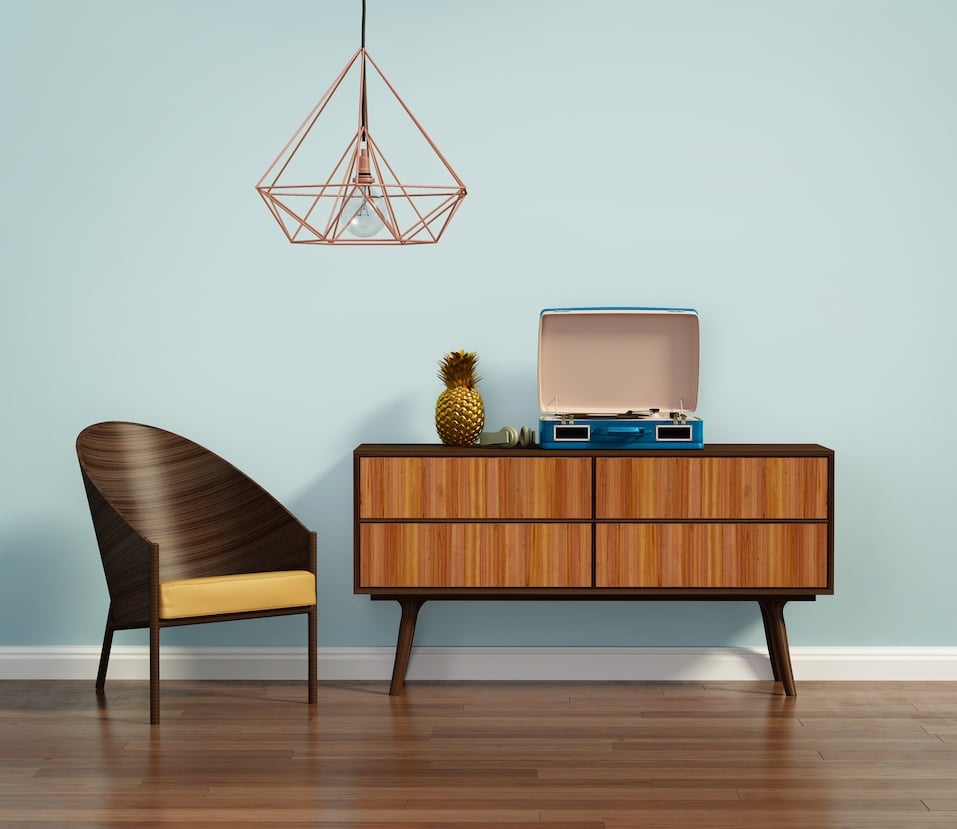 Is your retro sideboard the real deal? | iStock.com/Mihalis_a
Blame it on Mad Men's popularity, on minimalism, or simply on the tendency of people to follow the crowd. Whatever the reason, the mid-century modern aesthetic is back in a big way.
But there's a huge difference between uncovering a vintage '60s sideboard at a secondhand shop and buying another mass-produced imitation from Target's latest collection. It's no secret that furniture today isn't made the way it used to be, and the shoddy construction is more likely to fall apart or just scream cheap. If you want to incorporate a little mid-century awesomeness into your home, try scoping out flea markets or estate sales for authentic pieces, rather than buying yet another knockoff. Hey, it's a lot cheaper than West Elm anyway.
Next: Enough with this boring feature homeowners always claim they want.
3. Granite countertops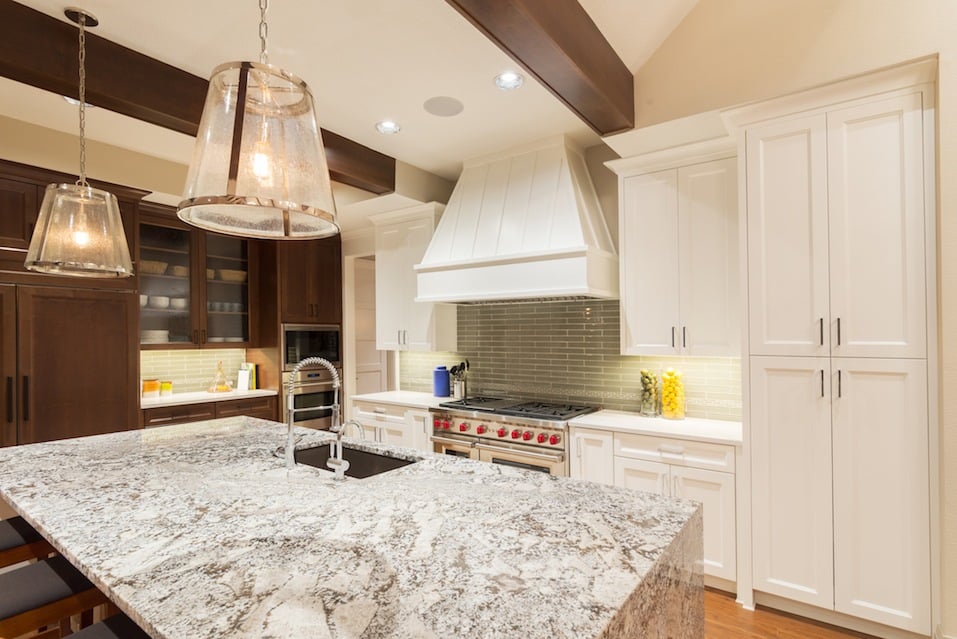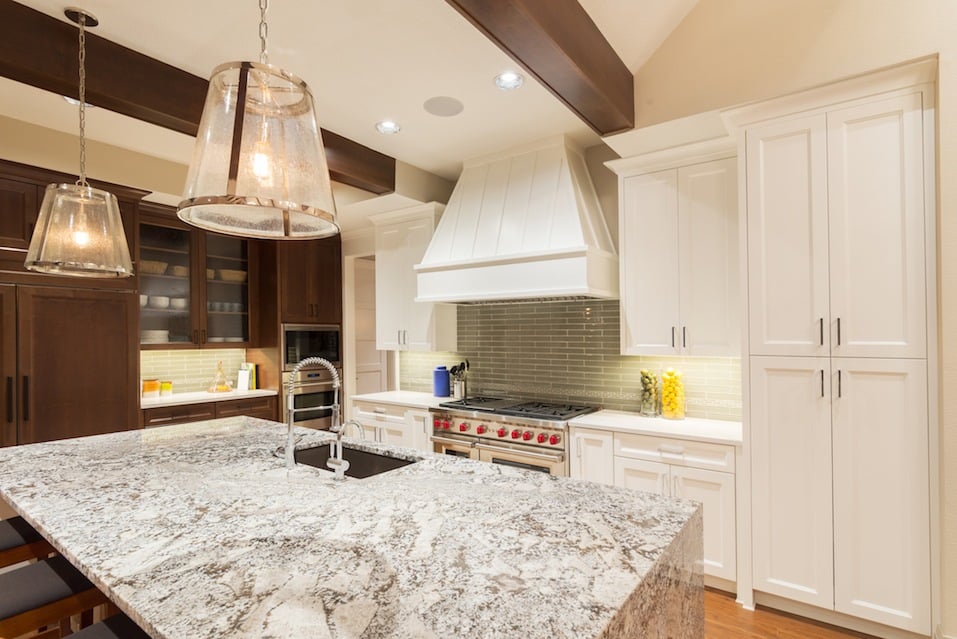 Oh look, it's granite — again. | iStock.com/Hikesterson
New construction. Granite countertops. Yawn.
In 2012, granite countertops were used in 75% of all new houses. But there are so many other attractive options that are less costly, more practical, and definitely not so overused. For example, kitchen designer Mayan Metzler recommends quartz countertops over granite, saying, "People usually choose granite over quartz because they want the natural characteristics of the stone to show, but quartz is more durable."
Before you spring for granite (like everyone else), consider something a little different. Marble, butcher block, concrete, or even high-quality laminate might be a better bet.
Next: This design pattern is no longer fun and fresh.
4. Chevron prints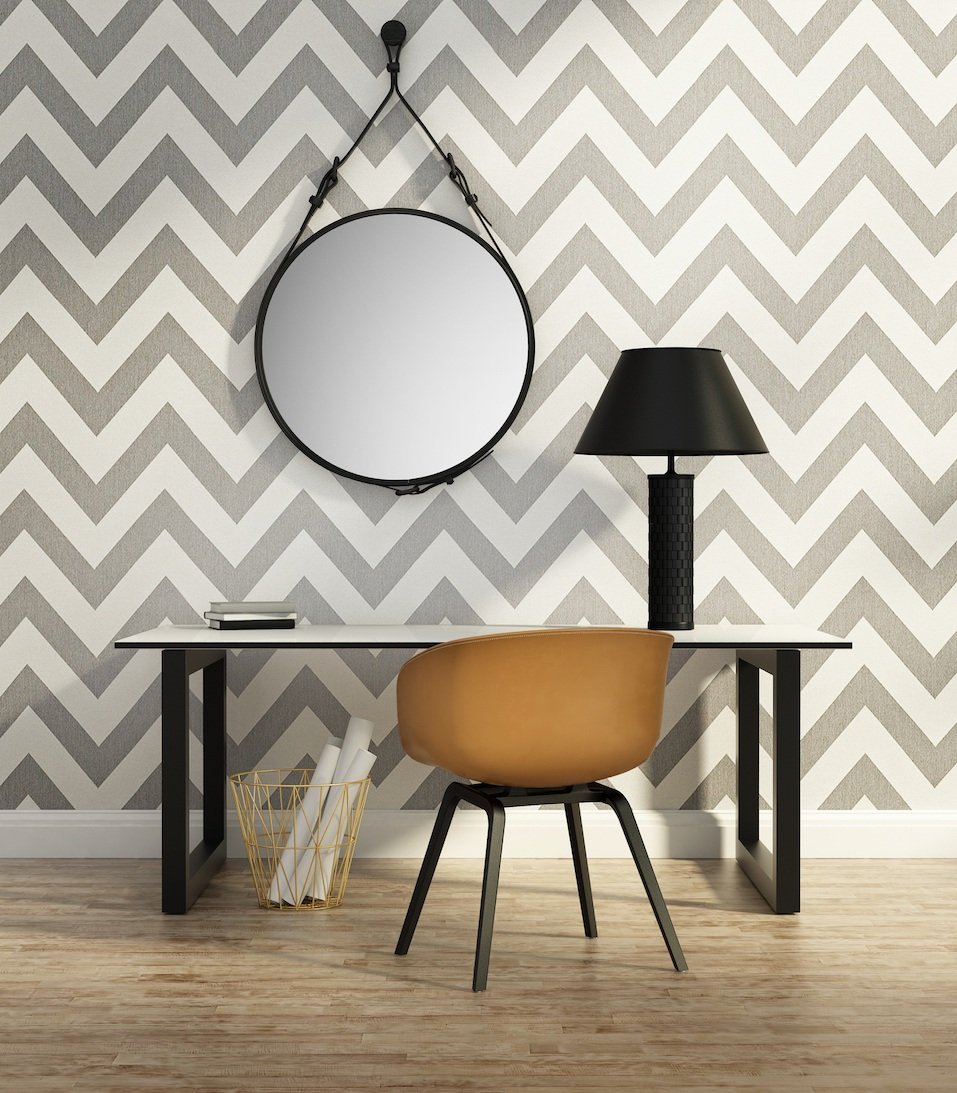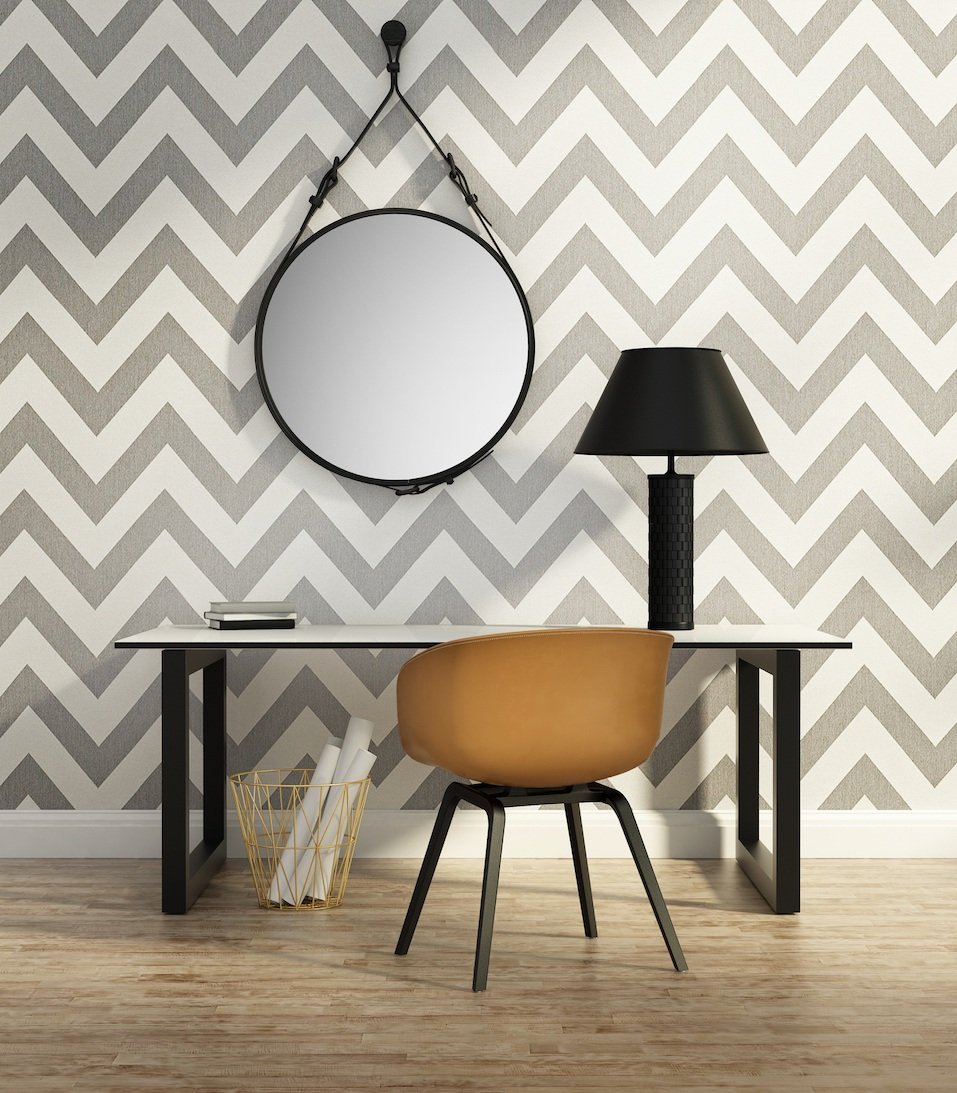 Someday, people will get sick of chevron. | iStock.com/Mihalis_a
Whether it's on pillows, bedspreads, curtains, or furniture, chevron has completely taken over the design world. While this fun pattern may have looked fun and fresh at one point, it has long since passed the point of overuse.
In place of chevron, the experts are predicting muted tones and geometric and tropical patterns. But instead of going full-force in one direction, try incorporating these prints sparingly in small ways (like on throw pillows) so you can easily and cheaply change directions when you get sick of them.
Next: There are much better options to hang on your wall than these overpriced letters.
5. Giant letters
Big letters won't always look trendy. | iStock.com/Lchumpitaz
Similar to chevron, giant letters that once seemed whimsical now just look tired. Plus, they aren't cheap, especially if they have built-in lighting.
Instead, head to your local art gallery and support an artist by purchasing a one-of-a-kind piece of art to adorn your wall. Supporting the arts will never go out of style – but giant letters definitely will.
Next: You can blame this trend on HGTV.
6. Shiplap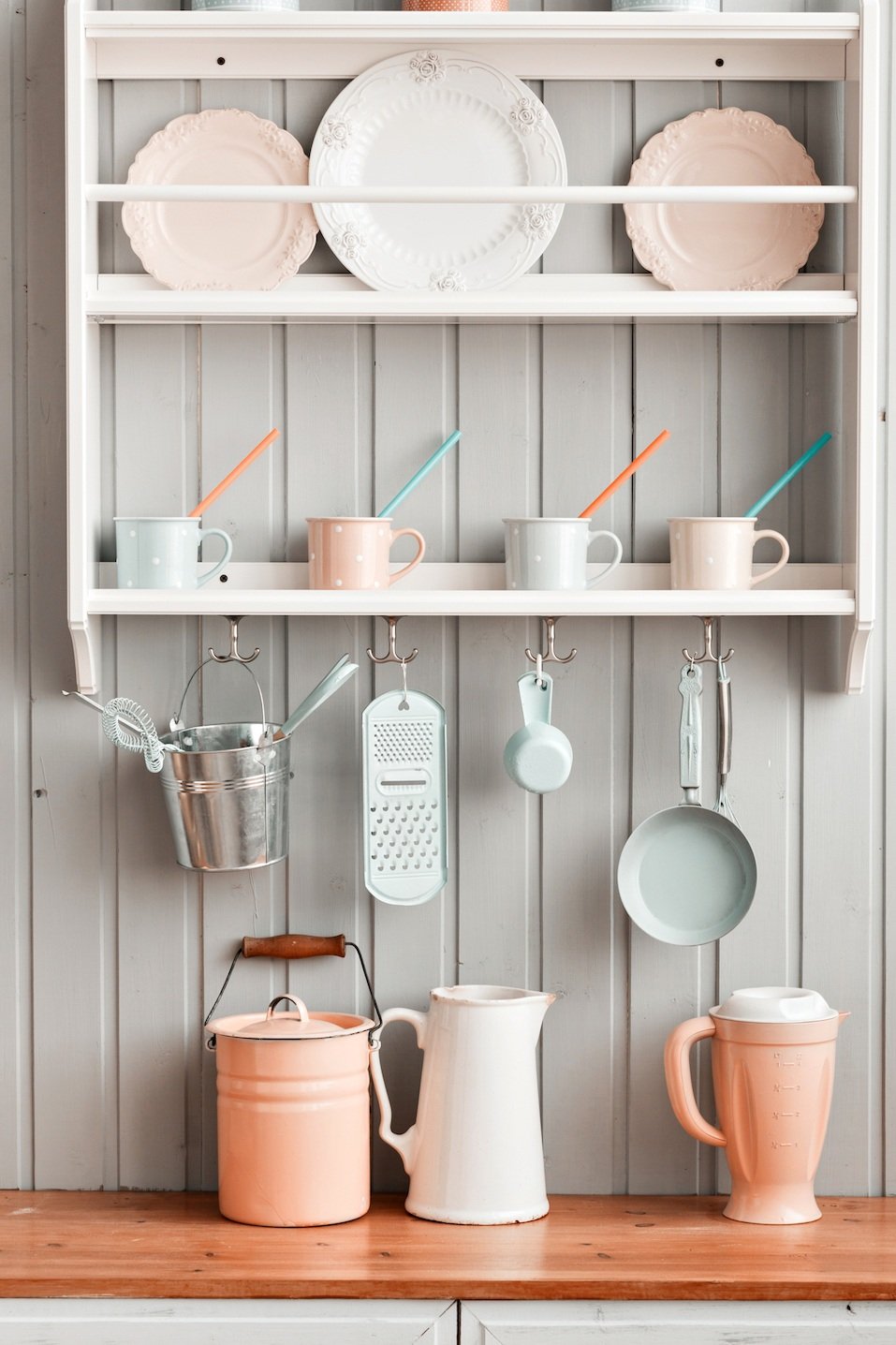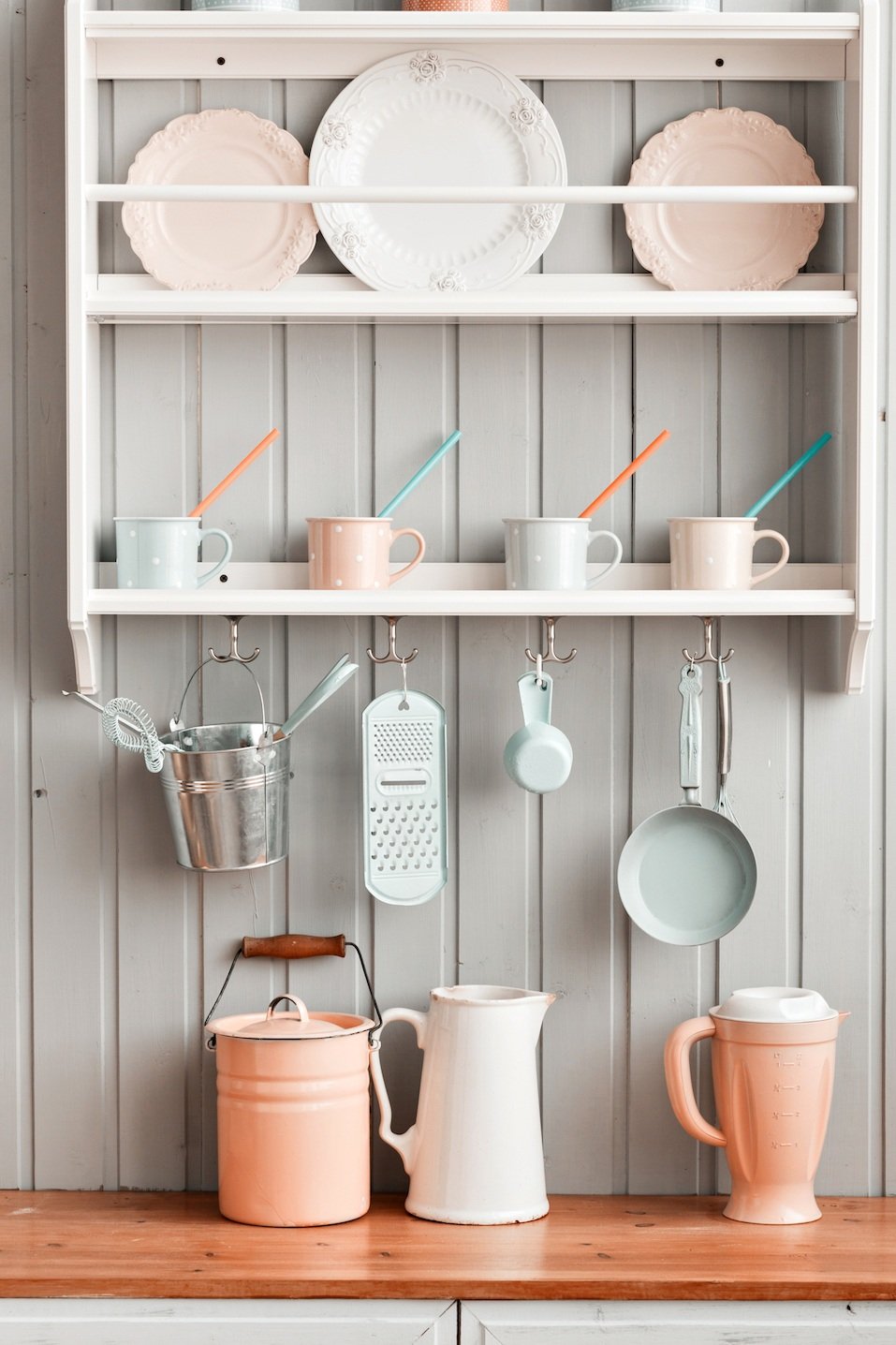 Say so long to shiplap. | iStock.com/Malkovstock
Sorry, Joanna Gaines. Design experts predict that soon enough, shiplap will become as outdated as faux wood paneling.
The bottom line is that not every home is well-suited to that farmhouse look, and forcing it into your décor may actually do more harm than good. If you absolutely love the look of shiplap, try putting it in one or two small rooms rather than overdoing it. The powder room is a great place to incorporate this trendy detail if you absolutely must.
Next: Think hard about this change, it's almost impossible to undo.
7. Painted brick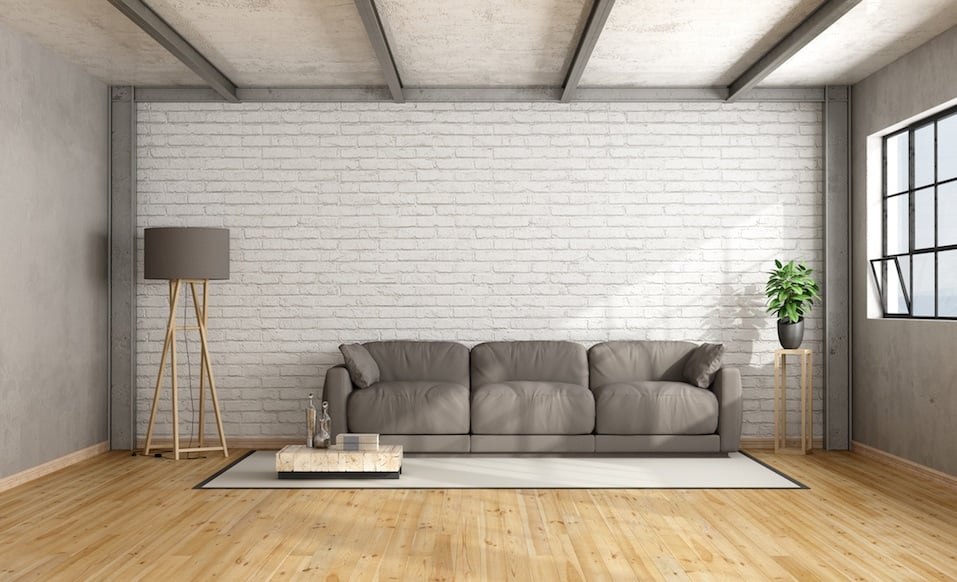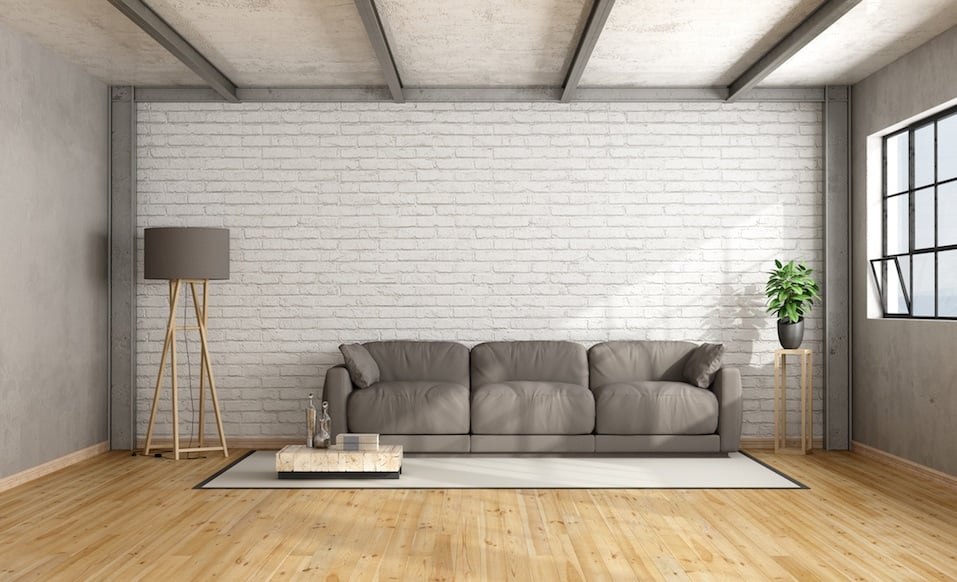 It's OK for brick to be red. | iStock.com/Archideaphoto
From fireplaces to home exteriors, no natural red brick is safe from white paint.
Before you follow the crowd and bust out your brushes, stop to think about whether this trend will survive the next five years. Natural brick is cozy and warm, as opposed to the starkness of white. And once you whitewash your brick, it's almost impossible to undo it.
Next: There's an easier way to spice up your walls.
8. Word art decals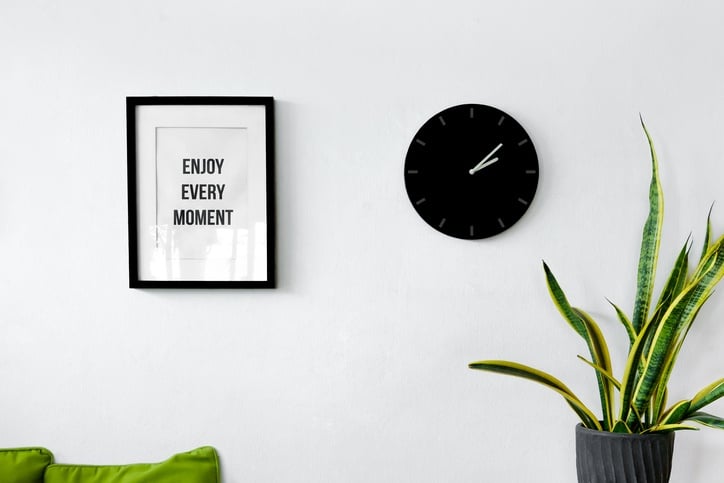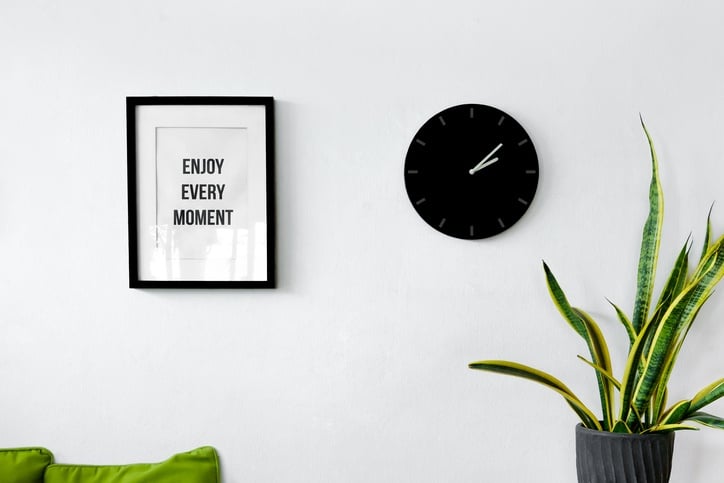 Corny wall decals are going out of style fast. | iStock.com/Imnoom
Like those giant over-sized letters, word art decals are often more corny than inspirational. (We're looking at you, "Always Kiss Me Goodnight.")
If you favor a particular platitude, consider putting it in a picture frame and displaying it that way. Then when you get sick of it, you'll easily be able to swap it for something else without running the risk of chipped paint.
Next: Do those ratty-looking blankets or furniture really look good?
9. Shabby chic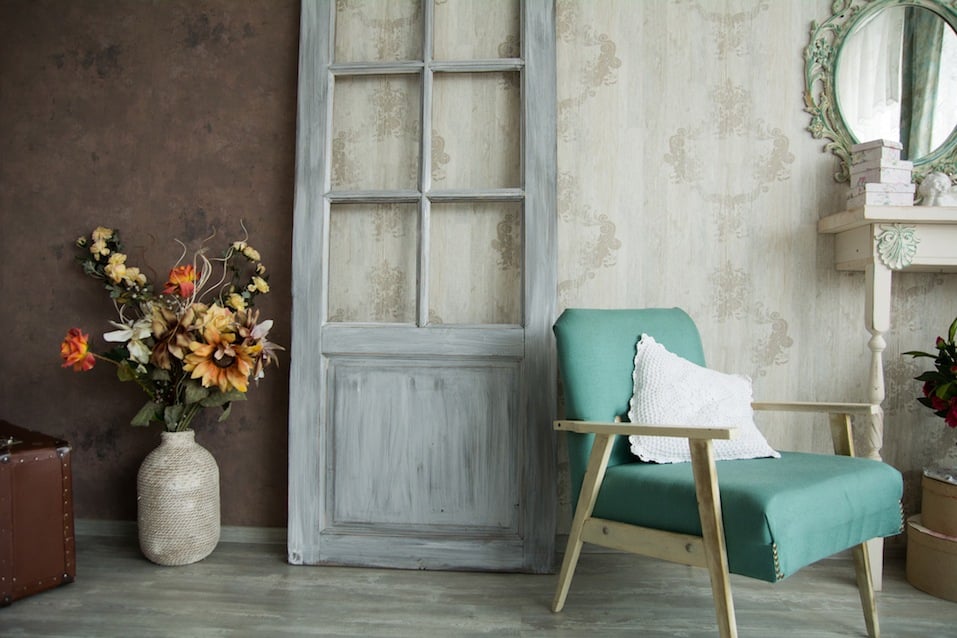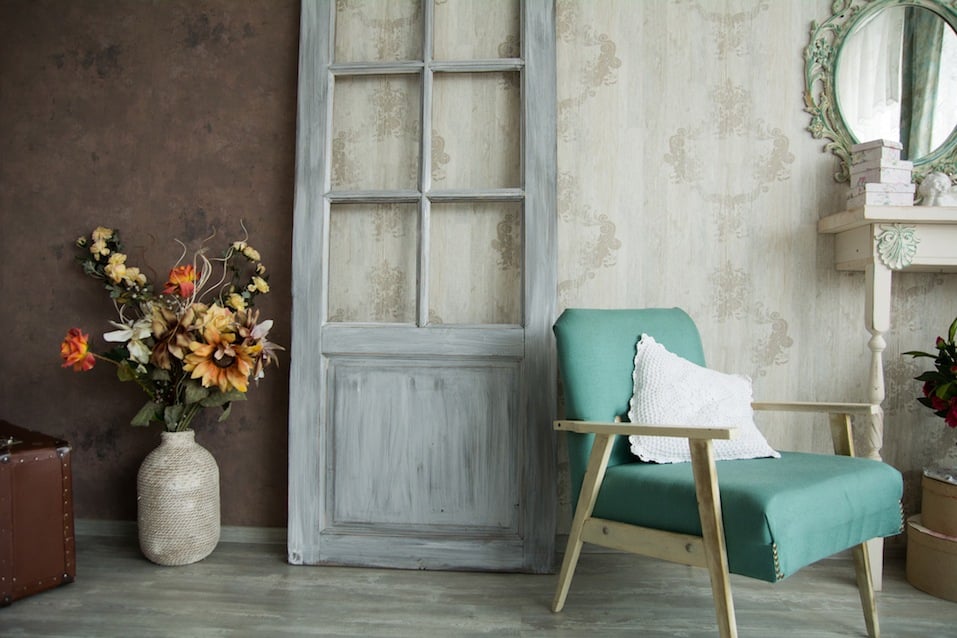 Skip the shabby and just be chic. | iStock.com/Kanzefar
Is it really shabby chic — or just shabby? Intentionally distressed furniture and ratty-looking blankets look quaint to some and worn out to others. If chipped wood is your absolute favorite, try incorporating it into a few key pieces, but avoid styling your whole room with it.
Next: You don't need clutter but let's not go overboard.
10. Minimalism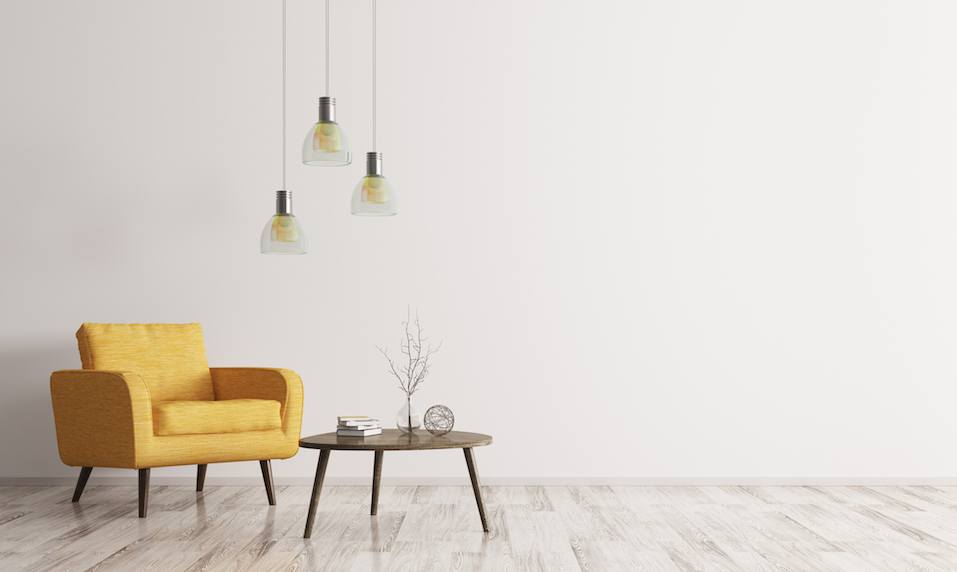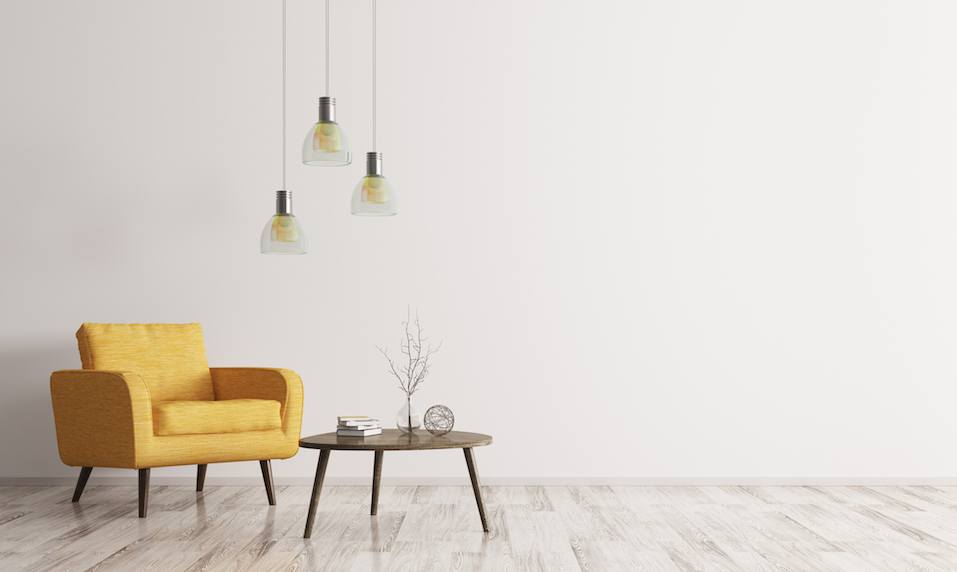 Sometimes you need more than one chair. | iStock.com/Scovad
Clutter is out, but that doesn't mean you should aspire to bare walls and a gigantic room outfitted with just one folding chair.
Instead, you should furnish your home practically, which means sneaking in a few extra pieces. Don't panic if you need a basket or two to contain the stuff you need. Less is more, but throwing away all your earthly possessions just to achieve a minimalist design simply isn't feasible for most people.
Next: Does this look clean and modern or stark and cold?
11. White kitchens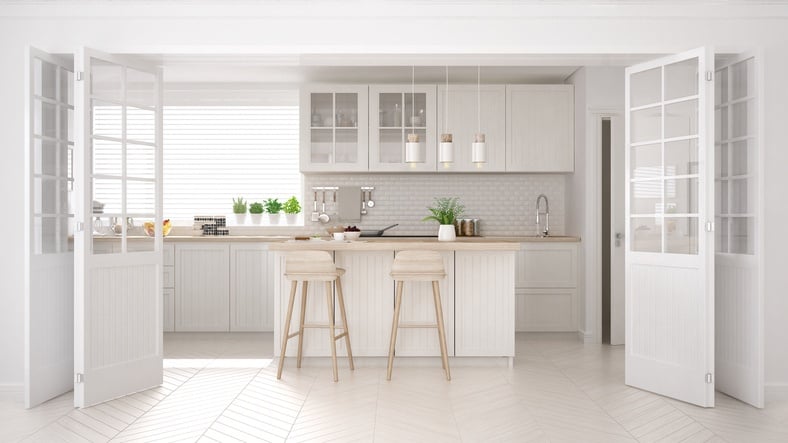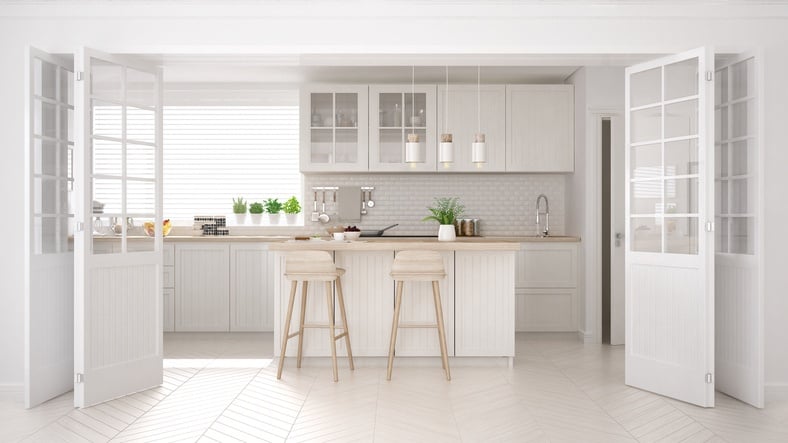 White on white is boring. | iStock.com/EloisaConti
Is it clean and modern — or stark and cold? White kitchens could go either way.
It takes a lot of skill to "do white" well. For one thing, you should choose a white paint with slight undertones to warm it up a little. Don't just rely on the little paint card for picking – the white you pick may look completely different in the store than it does on the cabinets.
Instead of all-white-everything, try painting your upper cabinets white and using a different, darker color on the lower cabinets or island. Also, if you're going to do white cabinets, opt for a darker color backsplash or floor for some contrast.
Read more: Timeless Home Decorating Trends That Will Never Go Out of Style
Check out The Cheat Sheet on Facebook!
Source: Read Full Article