The world may have their eyes on the FIFA World Cup soccer tournament right now, but there's another more elegant sport that's just begun. Do you have an obsession with British royalty, tradition, and fancy hats? Then the Royal Ascot might just be your cup of tea.
Queen Elizabeth II and her family will arrive in a horse-drawn carriage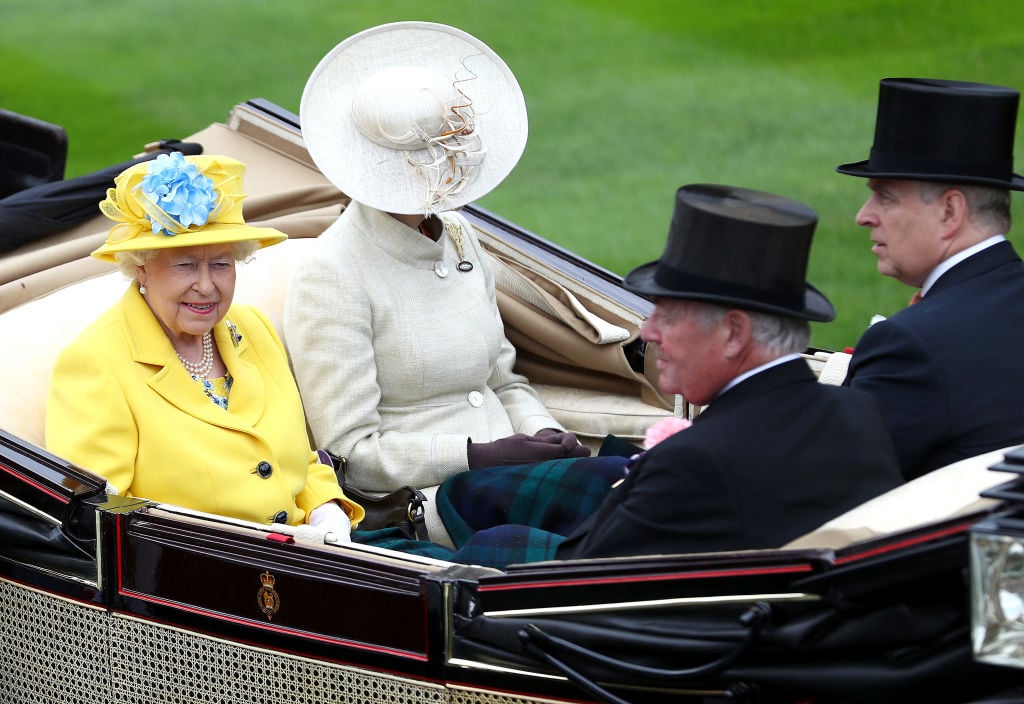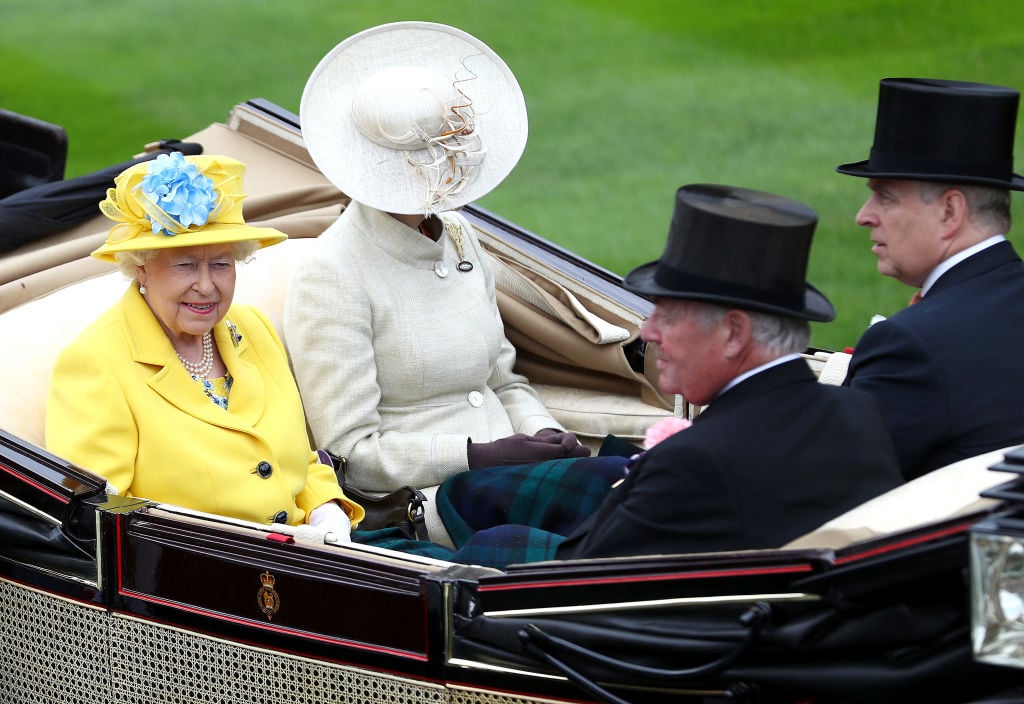 The queen arriving at the Royal Ascot | Naomi Baker/Getty Images for Ascot Racecourse
Ascot is a tiny town located in southern England that becomes insanely popular during this time of year. About 300,000 fans will take over the town to enjoy the festivities, which date back to 1711.
The most famous attendee will be Queen Elizabeth II herself. She and her entire family are scheduled to arrive via horse-drawn carriages at 2 p.m. each day in a ceremonial procession that dates back to the very first Royal Ascot race. The group will proceed down the racetrack and end in the parade ring.
You know you've made it in life if you have the Royal Ascot on your social calendar. Rich and famous families from around the globe make it a point to attend, turning Ascot into a parking pad for 400 helicopters and more than a thousand limousines.
Traditions rule the day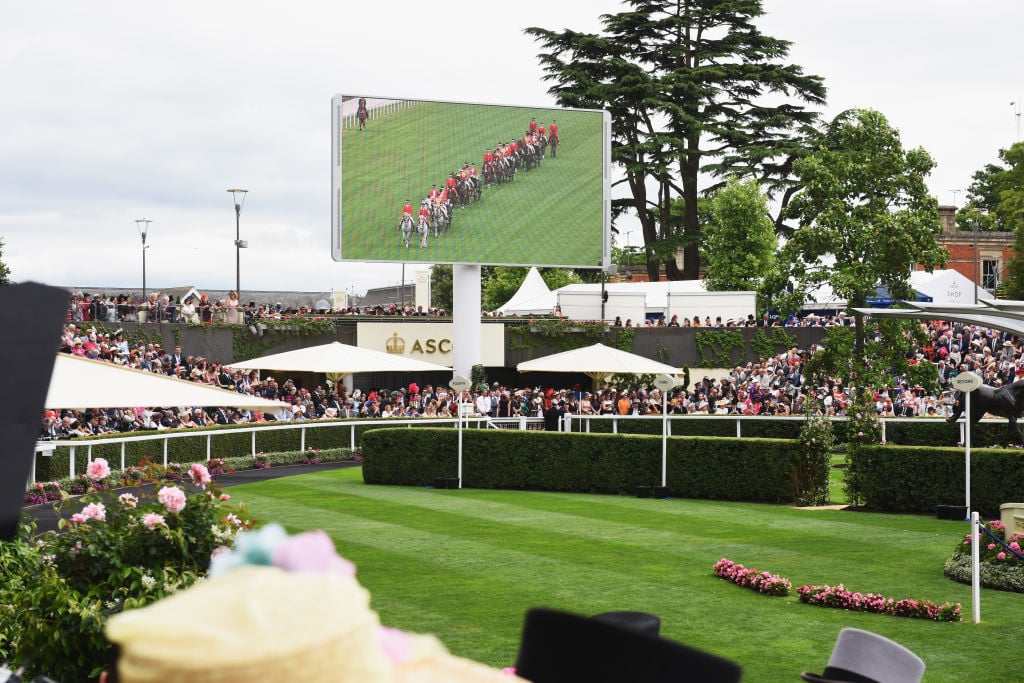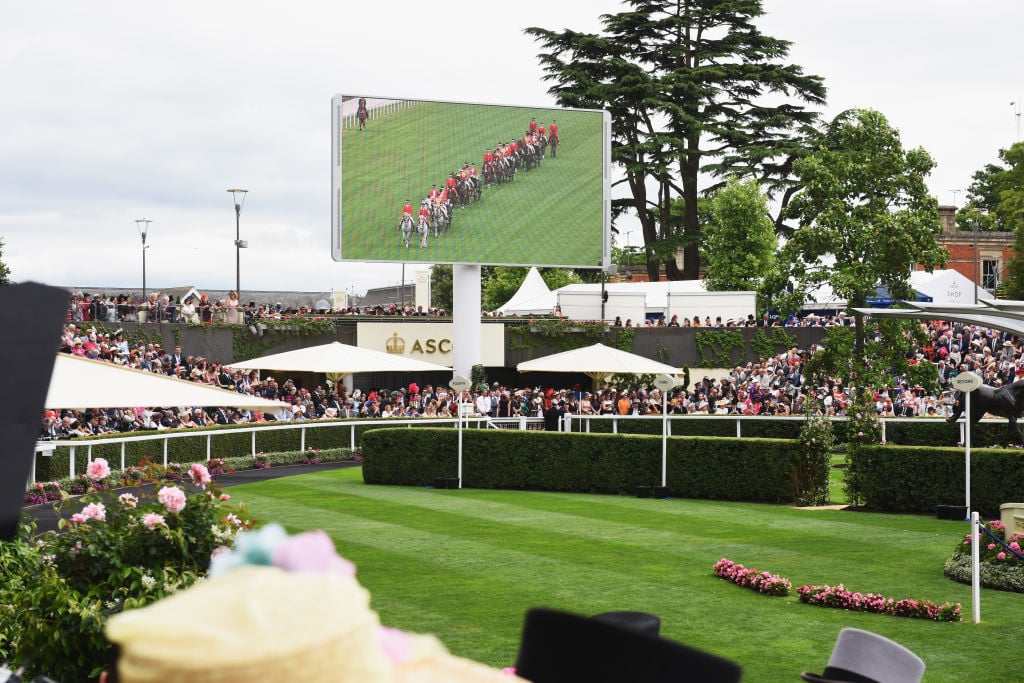 Royal Ascot | Nicky J Sims/Getty Images for Ascot Racecourse
In 1711, Queen Anne rode out from Windsor Castle to Ascot and declared, "This would be a fine place for a race." The first event took place that year and has continued every year ever since with the royal family as the guests of honor. It's staged over five days and includes 30 individual races.
The royal procession as it stands today didn't start until 1825, however. One thing you won't see during the ceremony? Tons of surprises. The queen leads the procession and her invited guests follow. The royal procession stays exactly the same year after year and won't likely change anytime soon.
You have to be incredibly special to get invited to this royal tailgating party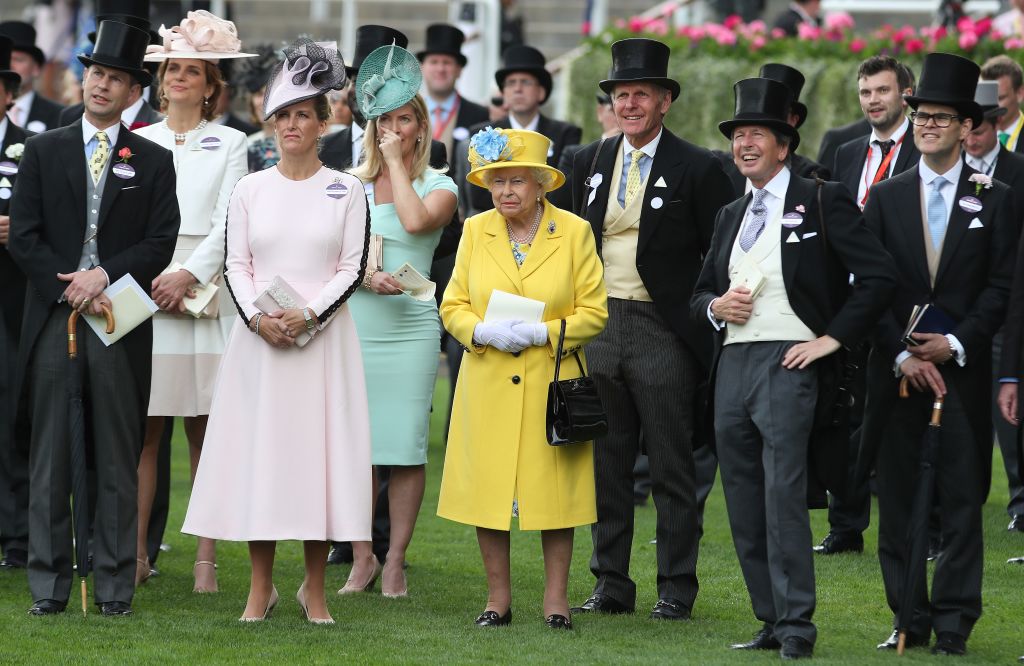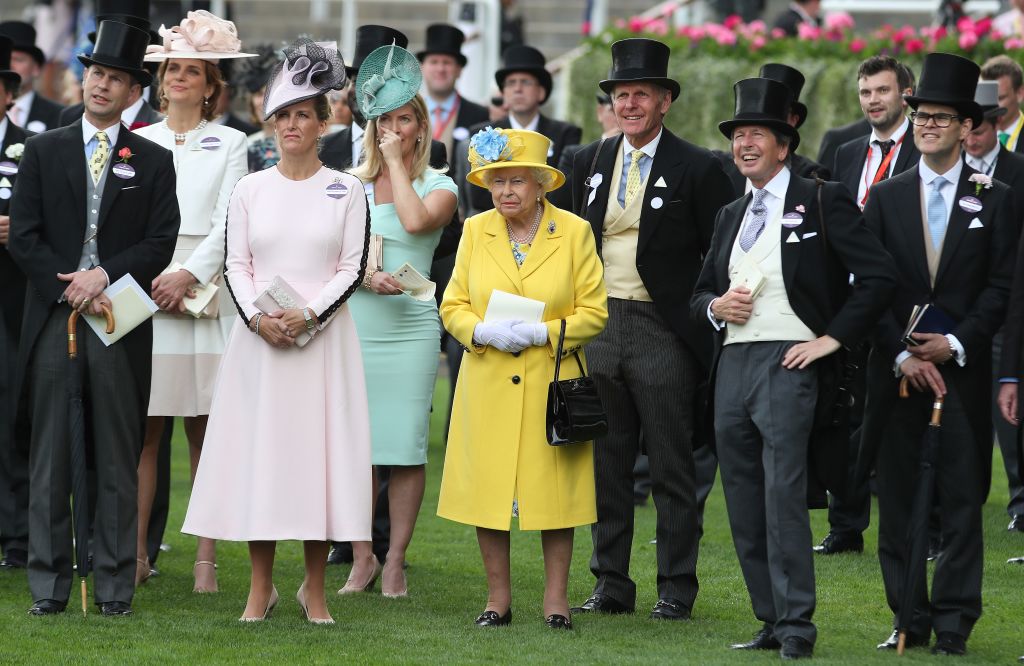 The queen watches the horse racing | Daniel Leal-Olivas/AFP/Getty Images
Getting invited to the event is a sure sign of status. But getting invited to park in the Royal Enclosure's parking lot? That means you're truly elite.
The parking spots are highly desirable for a few reasons. Obviously, it's more convenient to park close to the venue. But also there's a type of upscale tailgating immediately preceding the event where socialites can rub elbows with one another. Rumor has it there's a 100-year-long wait list for the parking spots in the lot.
As Juliet Slot, Commercial Director at Royal Ascot told People: "You might find celebrities and members of different royal families from around the world. And they're having a good old-fashioned English picnic in the car park before they arrive and come into the Royal Meeting."
The amount of food is astonishing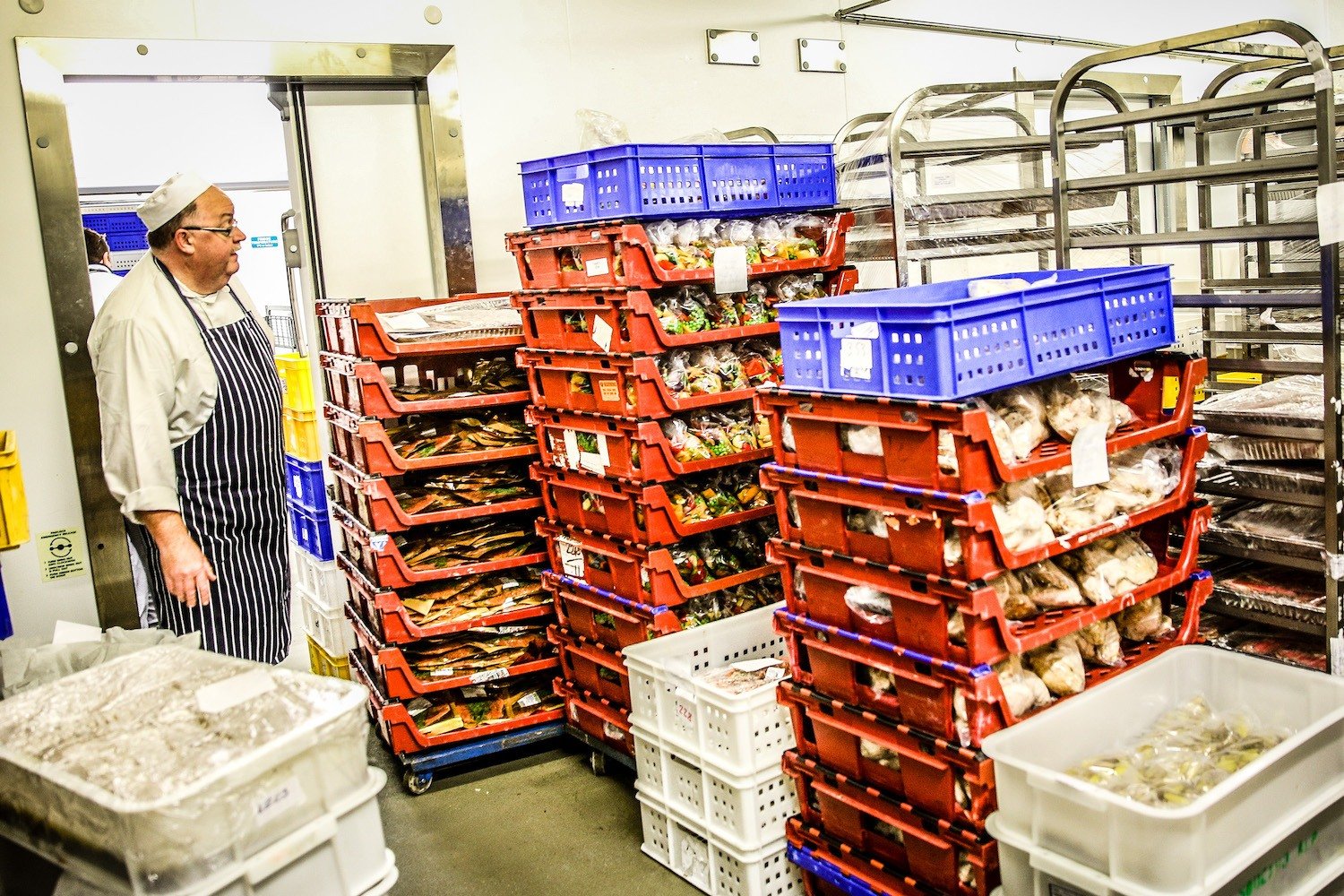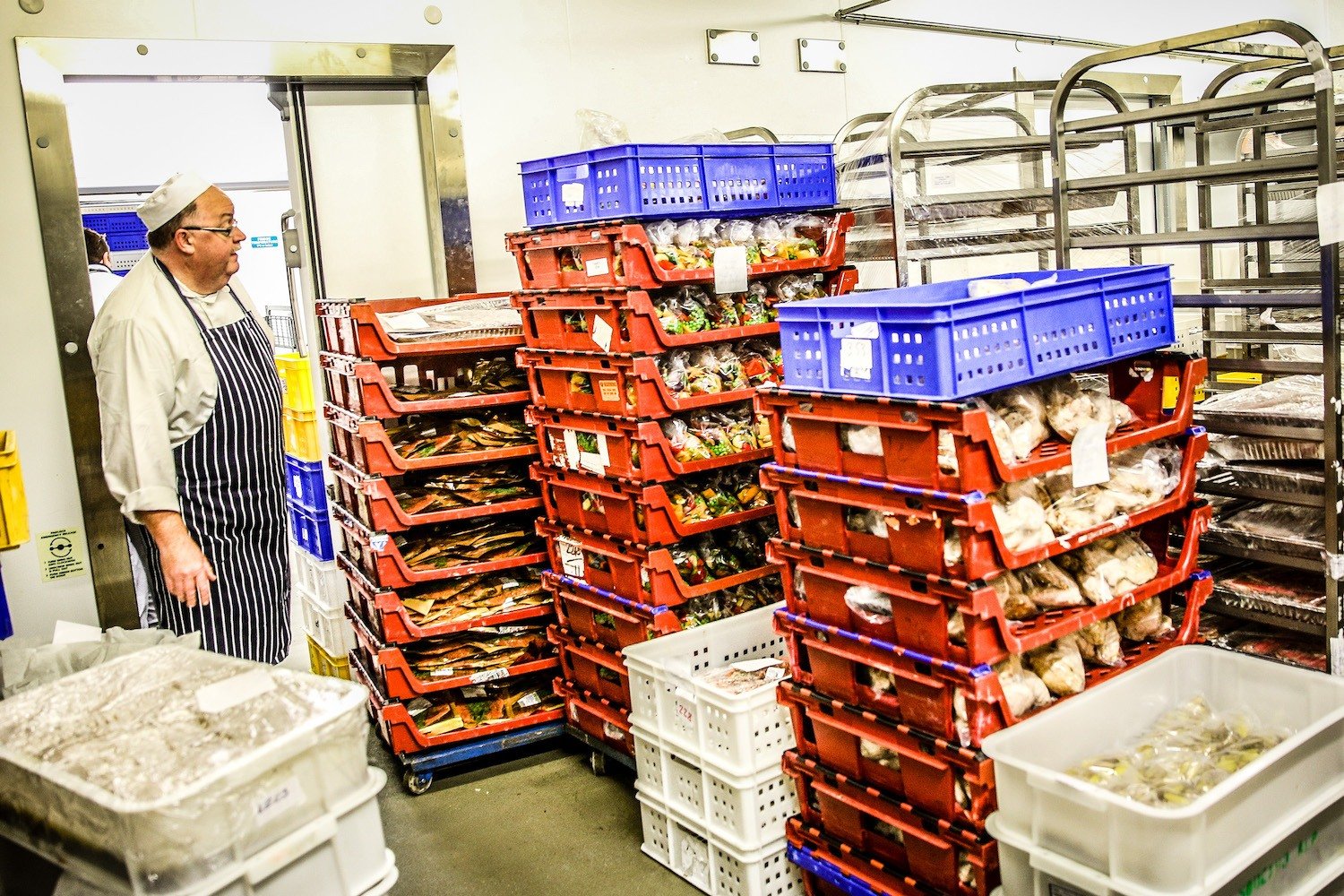 Behind the scenes at the Royal Ascot | Miles Willis/Getty Images for Ascot Racecourse
The food is just as impressive as the guests. To make sure all those posh bellies stay full, event organizers pre-ordered 11,000 pounds of salmon, 5,000 Angus steaks and 5,300 pounds of beef sirloin, 7,000 rumps of English lamb, 3,500 fresh lobsters and 8,000 Cornish crabs.
For afternoon tea, they've planned for 240,000 hand-crafted cakes, 120,000 buttermilk scones, 80,000 cups of tea, 60,000 finger sandwiches, 7,000 punnets of mixed berries and 2,650 pounds of Cornish clotted cream.
The best horses are trotted out for the event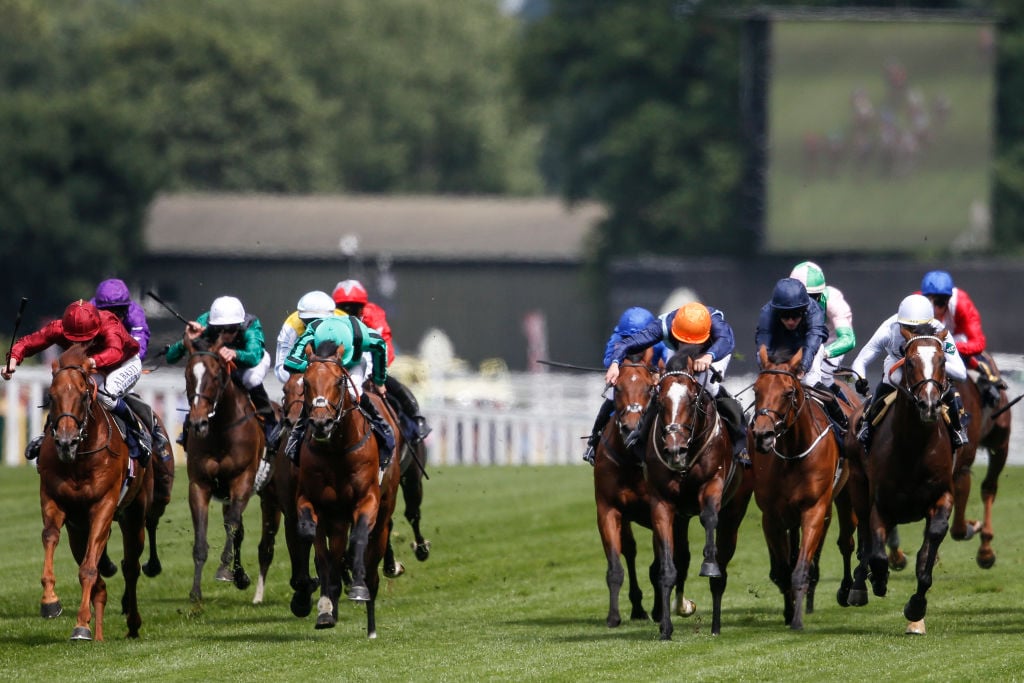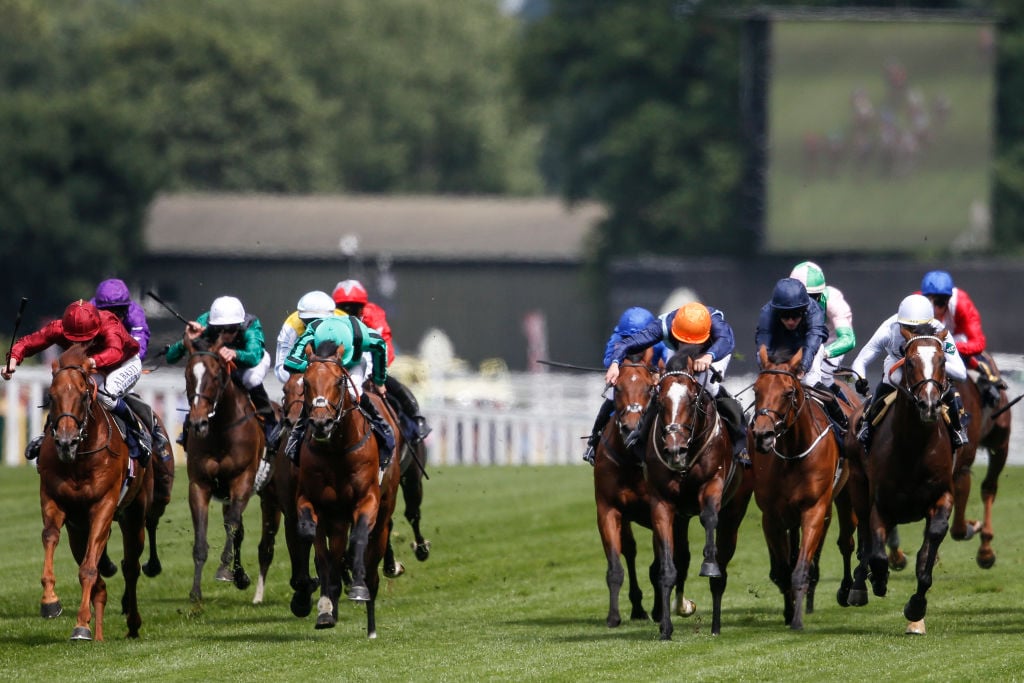 Royal Ascot at Ascot Racecourse | Alan Crowhurst/Getty Images for Ascot Racecourse
It's not just British horses competing in this event — in fact, the most talented racehorses from countries such as the United States and Australia are flown in specifically for the event.
The favorite to win right now? Racehorses from Ireland's Coolmore racing empire and the Godolphin operation of Dubai's Sheikh Mohammed bin Rashid Al Maktoum. Still, as anyone who bets on horses can tell you, anyone can win the race.
Security is a primary concern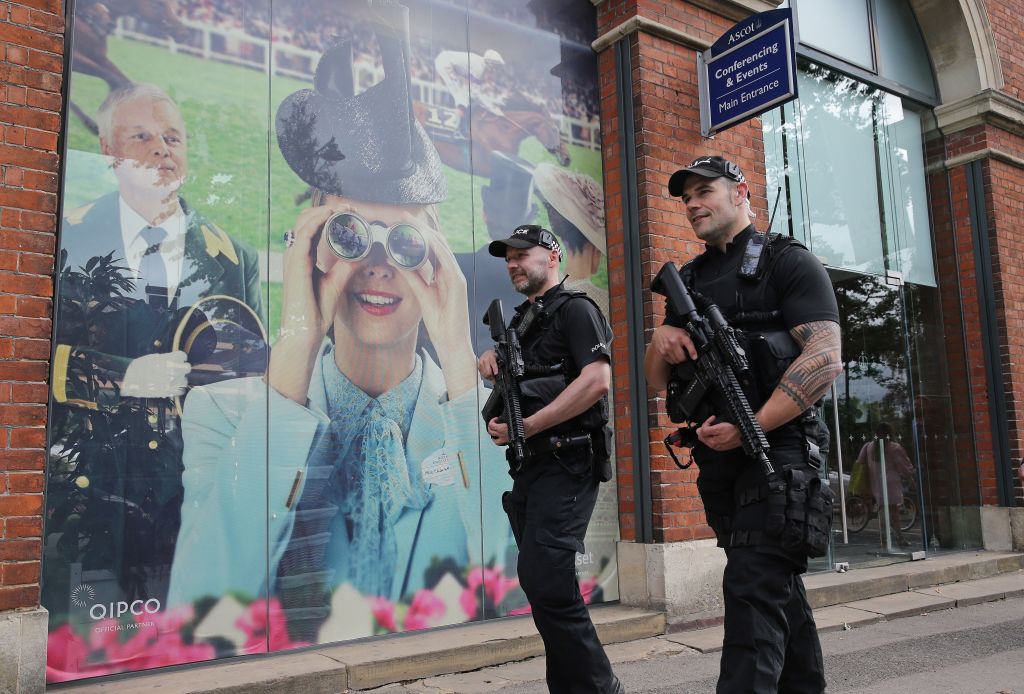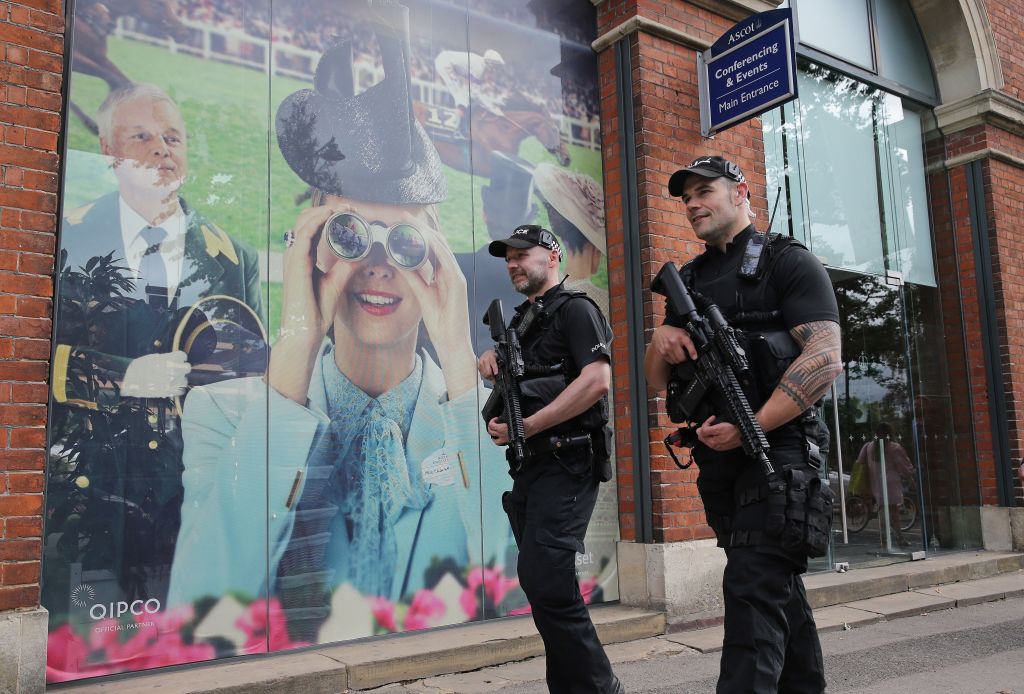 Armed British police officers outside of the Royal Ascot | Daniel Leal-Olivas/AFP/Getty Images
You'd think that at a regal and refined event like the Royal Ascot, people would stay polite. But that's not the case. Recently, event organizers had to tighten up on security in response to a few ugly brawls that broke out during past events. Their main goal is keeping everyone safe — and civilized — during the races.
Now that the races have begun, anything can happen! Stay tuned or live stream the event to stay on top of this royally exciting tradition.
Read more: 10 Bizarre Rumors About the Royal Family That Aren't True
Check out The Cheat Sheet on Facebook!
Source: Read Full Article