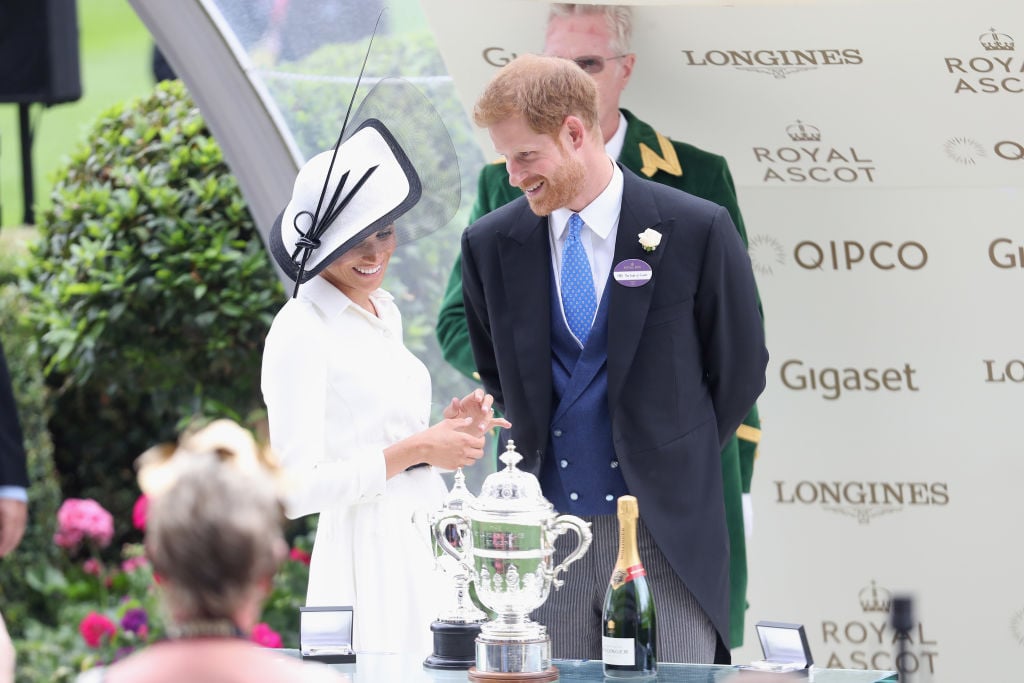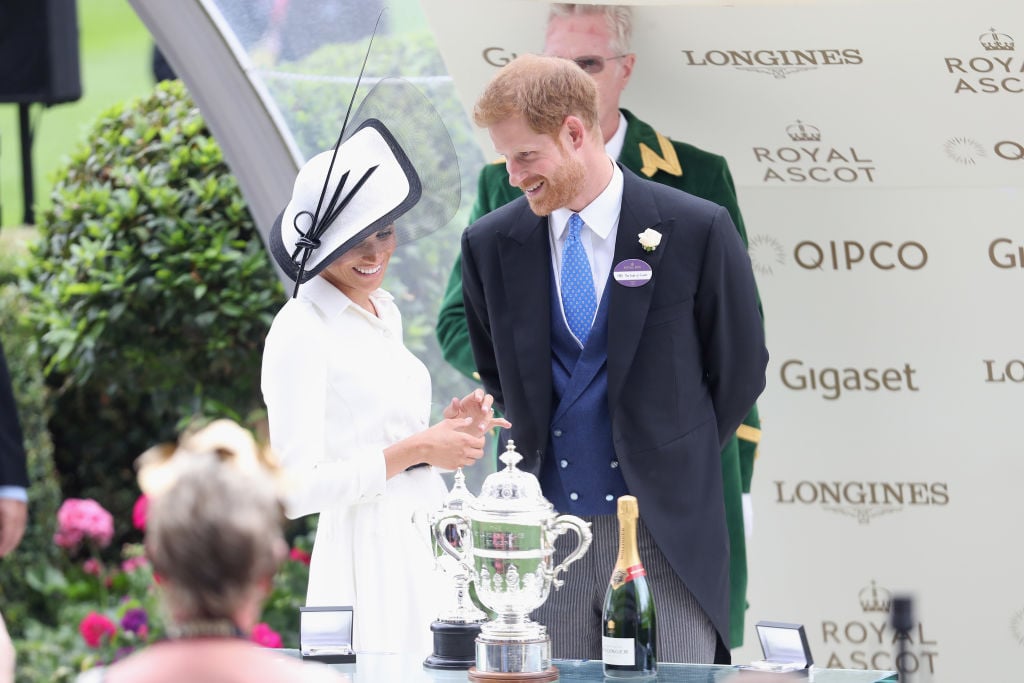 Meghan, Duchess of Sussex and Prince Harry, Duke of Sussex attend Royal Ascot Day 1 at Ascot Racecourse on June 19, 2018 in Ascot, United Kingdom. | Chris Jackson/Getty Images
It's no secret that the royal family members adhere to a much stricter dress code than regular people. It's guaranteed that you'll never catch Kate Middleton in a midriff-baring top or see Prince Harry in a graphic tee. But beyond just dressing nicely for everyday living, members of the royal family have to follow extremely strict dress protocols for formal events like the Royal Ascot.
Even though she's a new royal, Meghan Markle has to follow the rules, too. The former actress has been criticized for failing to go along with all the new rules of the royal family — including the dress code.
The Royal Ascot is packed with posh people
The richest people gather at this famous horserace, which dates back to 1711. Around 300,000 fans descend upon the small town in southern England where they spend six days rubbing elbows with other members of elite families. There are 30 individual races for spectators to watch.
Most people can't afford to attend
Admission starts at £1,200 (around $1,600)
It's not just that the event is prestigious — it's also out of the price range for most families. Tickets cost a pretty penny and then you'll have to shell out for all those fancy clothes.
The dress code is strictly formal
Event attendees must have modest necklines and full hats or fascinators with solid bases of at least four inches. You're not allowed to wear pants that expose your ankles or off-the-shoulder Bardot tops. Obviously, no shorts, mini skirts, spaghetti straps, strapless dresses or cropped tops are allowed.
So what can you wear? Dresses that fall just above the knee (or longer) with modest necklines are highly encouraged.  Trouser suits or jumpsuits for ladies are also permitted so long as the ankles aren't left exposed.
Meghan Markle arrived looking stunning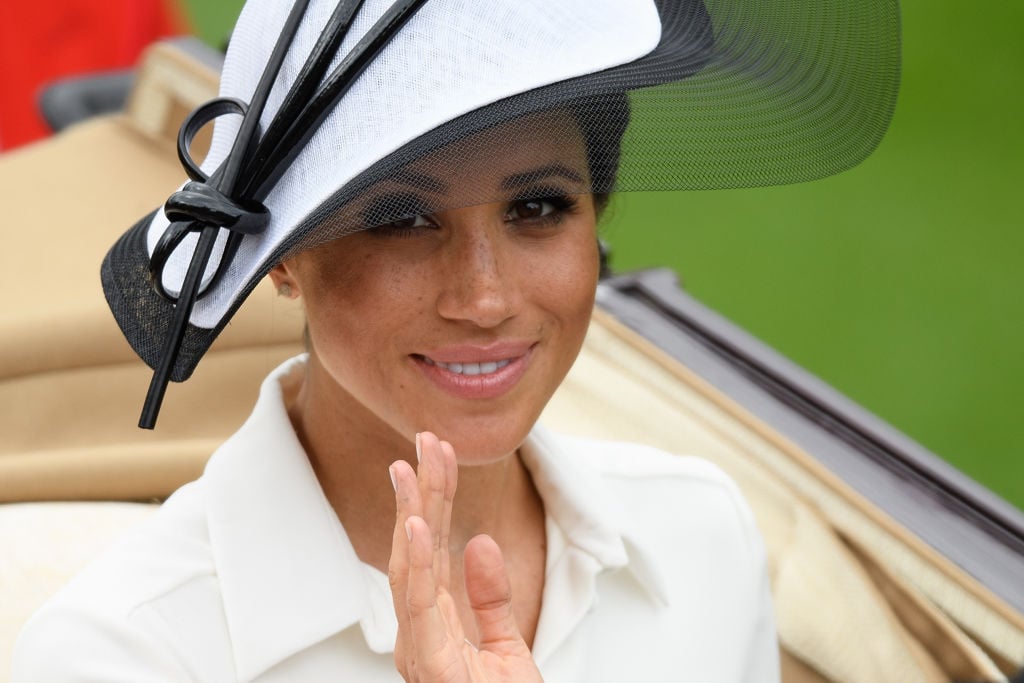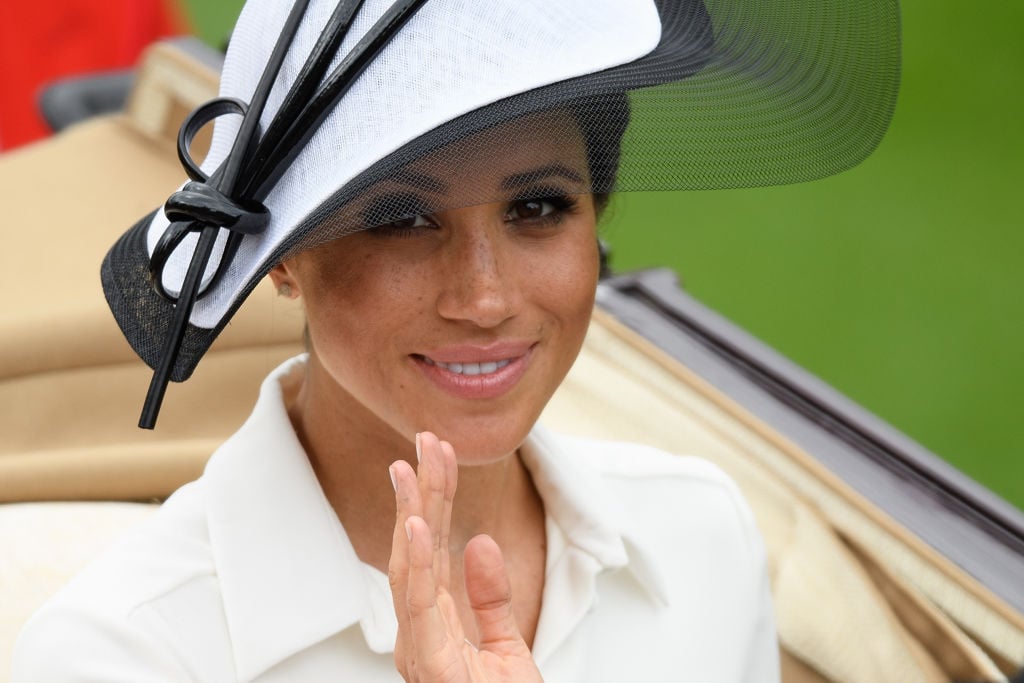 Meghan, Duchess of Sussex attends day one of Royal Ascot at Ascot Racecourse on June 19, 2018, in Ascot, United Kingdom. | Leon Neal/Getty Images
The newest member of the royal family made on splash on the first day of the Royal Ascot when she arrived dressed to the nines. Meghan Markle looked amazing in a white Givenchy dress with buttons down the front, a statement-making black and white Philip Treacy hat, and a sleek Givenchy clutch. She's always been a good dresser, but this look stepped up her game tenfold.
Getting invited to the Royal Enclosure parking lot is a real status symbol
Parking spots here have a 100-year waiting list
Parking can be a real pain at the Royal Ascot race. That's one of the reasons elite families vie for the parking spaces closest to the entrance, which is just a matter of practicality. But beyond that, attendees want a chance to partake in the annual tailgating party in the parking lot.
Juliet Slot, Commercial Director at Royal Ascot told People: "You might find celebrities, and members of different royal families from around the world," Slot says. "And they're having a good old-fashioned English picnic in the car park, before they arrive and come into the Royal Meeting."
It's not just women who have a dress code
Men have to follow strict clothing guidelines, too. They're instructed to don black or grey morning dress including a waistcoat and tie (no cravats), a black or grey top hat that's not customized with ribbons or bands, and black shoes with socks. Forgot your socks? They won't let you in.
Hats may only be removed within certain areas, such as restaurants, private boxes and clubs.
Even kids have to look the part
Children aren't excluded from the formality. Boys aged 10 to 17 have to follow the same dress code as full-grown men or wear a dark lounge suit with a shirt.
Read more: Meghan Markle's Best Style Moments
Check out The Cheat Sheet on Facebook!
Source: Read Full Article