Adding color to your space can be challenging, which is probably why so many decide to stick with neutral tones of gray. However, according to HGTV experts, the popular color may be on it's way out.
Up ahead, find out what interior designers are saying about one of the most common color trends in home decor, plus the one color taking its place (page 5), ahead.
The gray trend is 'dwindling'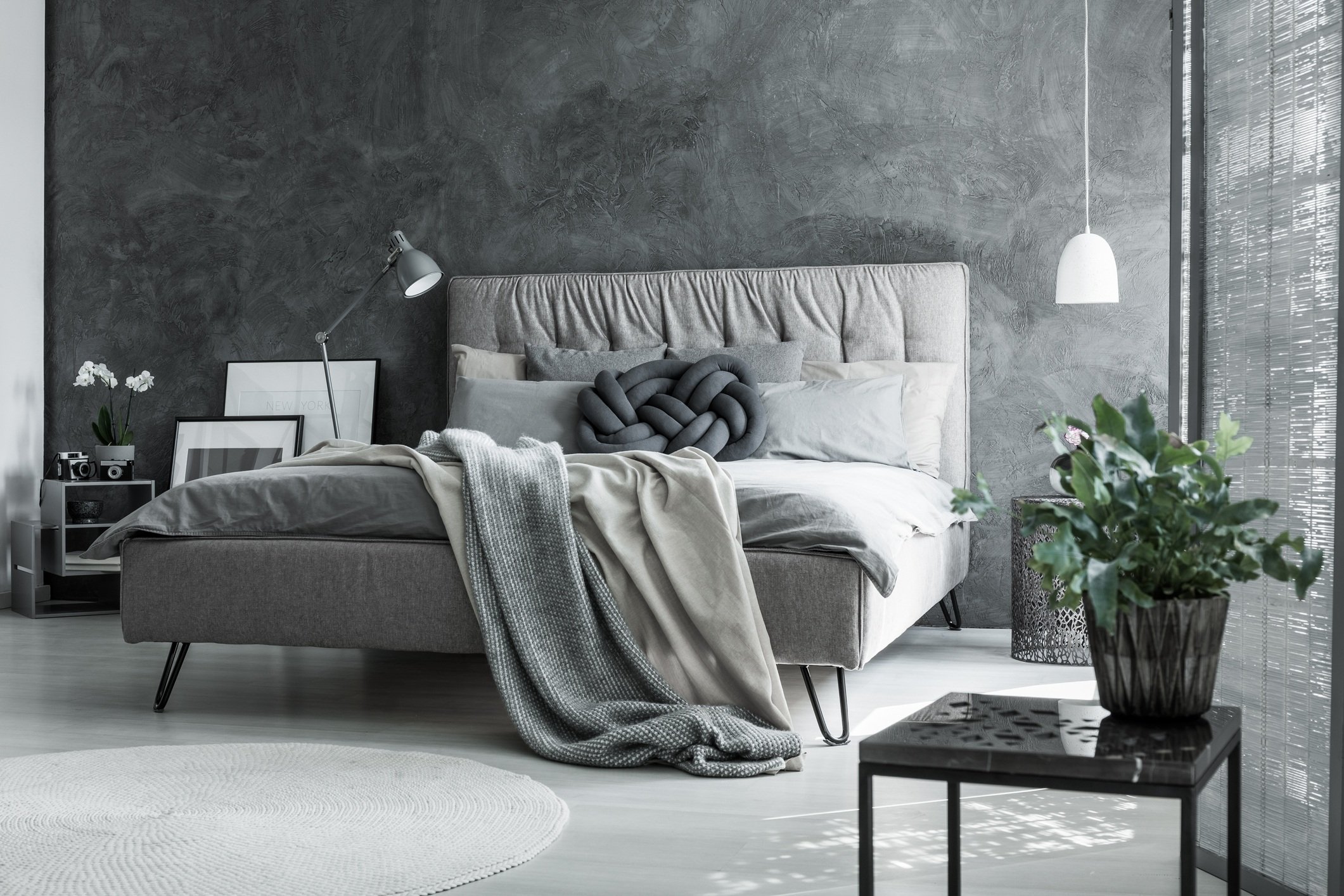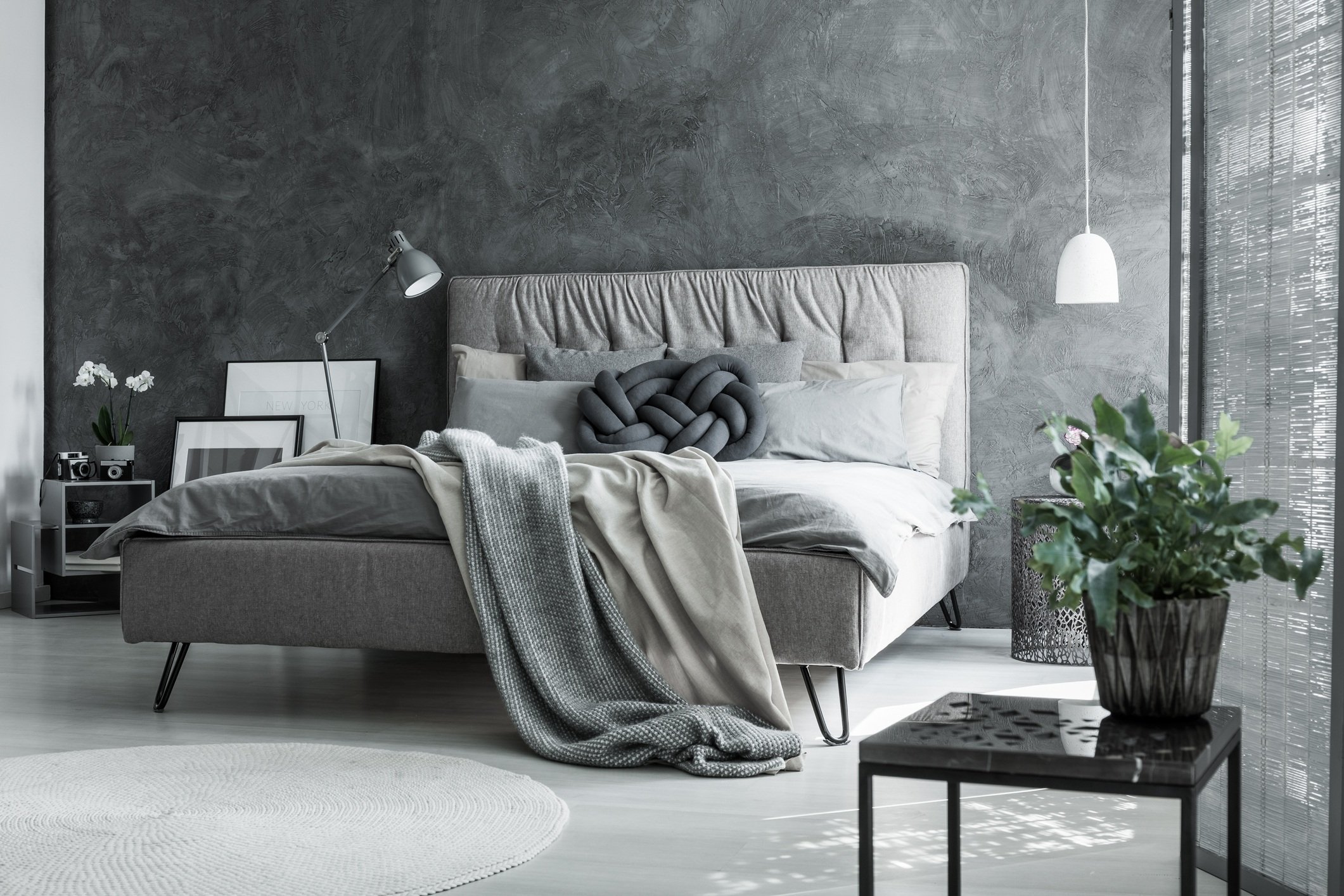 It will never go out of style, but it's dwindling. | KatarzynaBialasiewicz/iStock/Getty Images
There's no doubt gray has become a staple in many homes — but, is it here to stay? HGTV experts have mixed emotions about it. On one end, interior designer Kerra Michele Huerta says "gray is forever and will never go out of style" and on the other, interior designer Marie Flanigan thinks the monochromatic gray trend is "dwindling."
Next: How to keep the gray without it feeling outdated.
Calming accent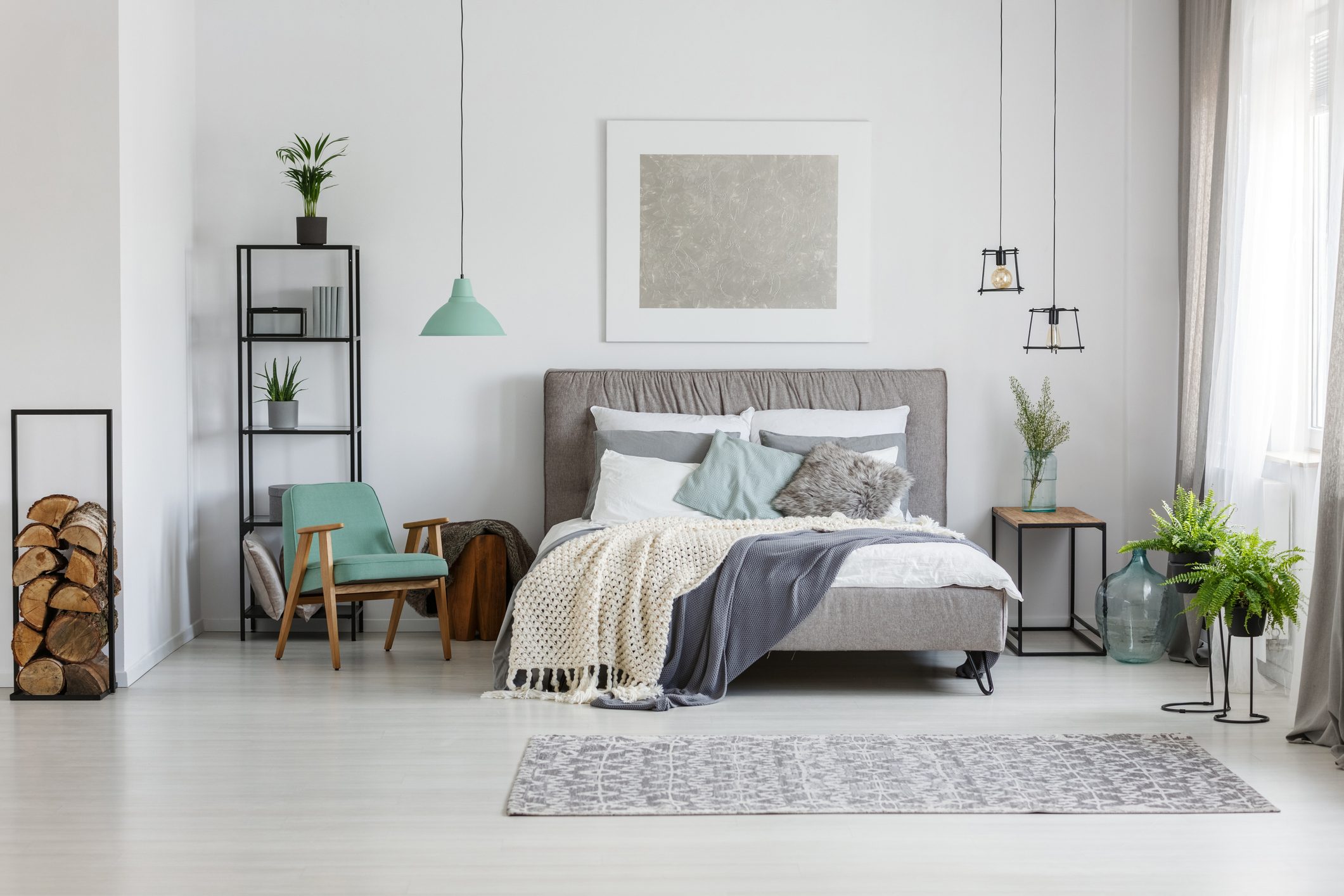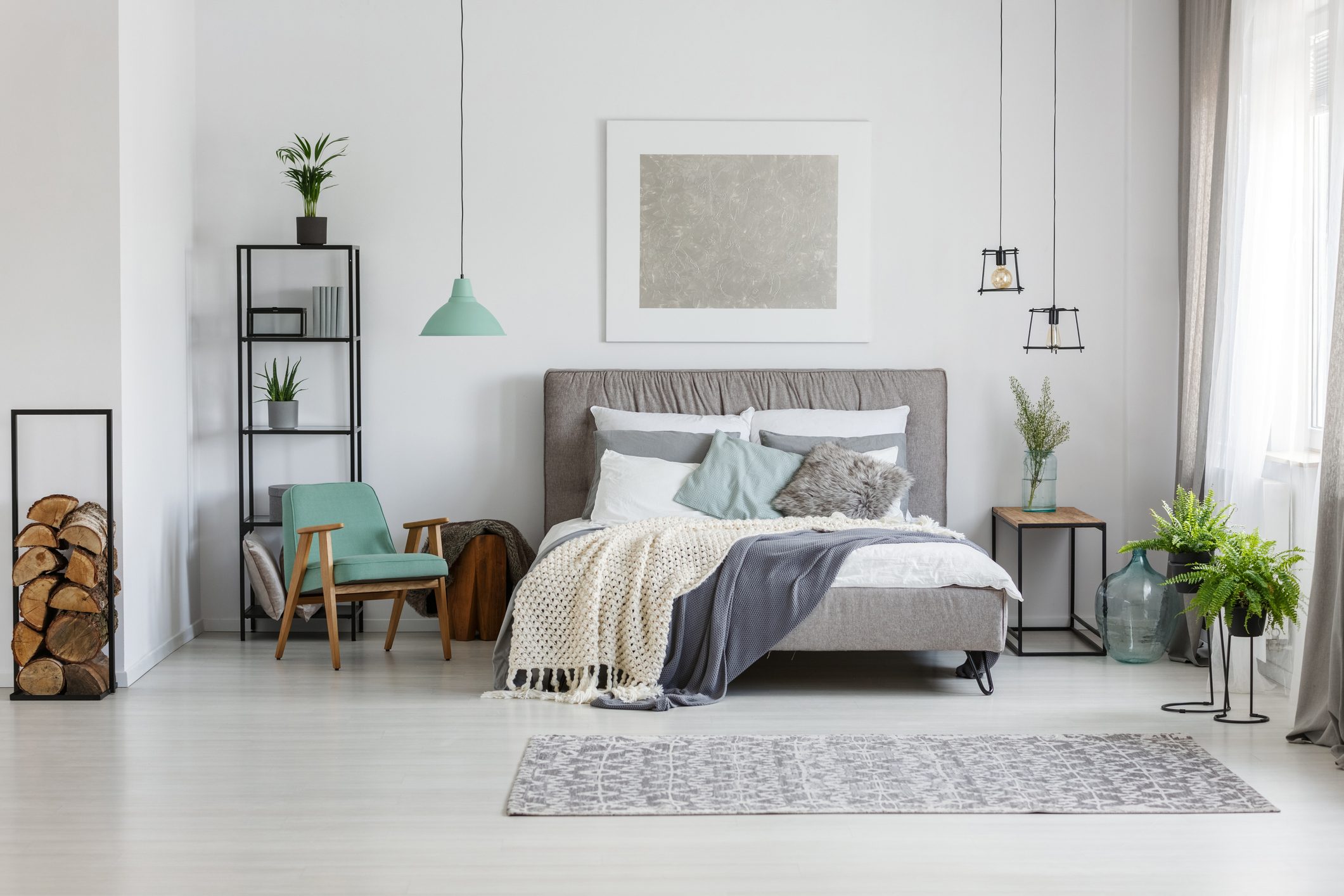 Stick to accents rather than everything in gray. | KatarzynaBialasiewicz/iStock/Getty Images
According to Flanigan, using gray as a calming accent can make a huge difference. She suggests steering away from an all-gray space and instead layering the color "through varied textures, like velvet, linen and sateen, to enhance depth and interest in any space."
Next: gray can actually be good for your mood.
Harmony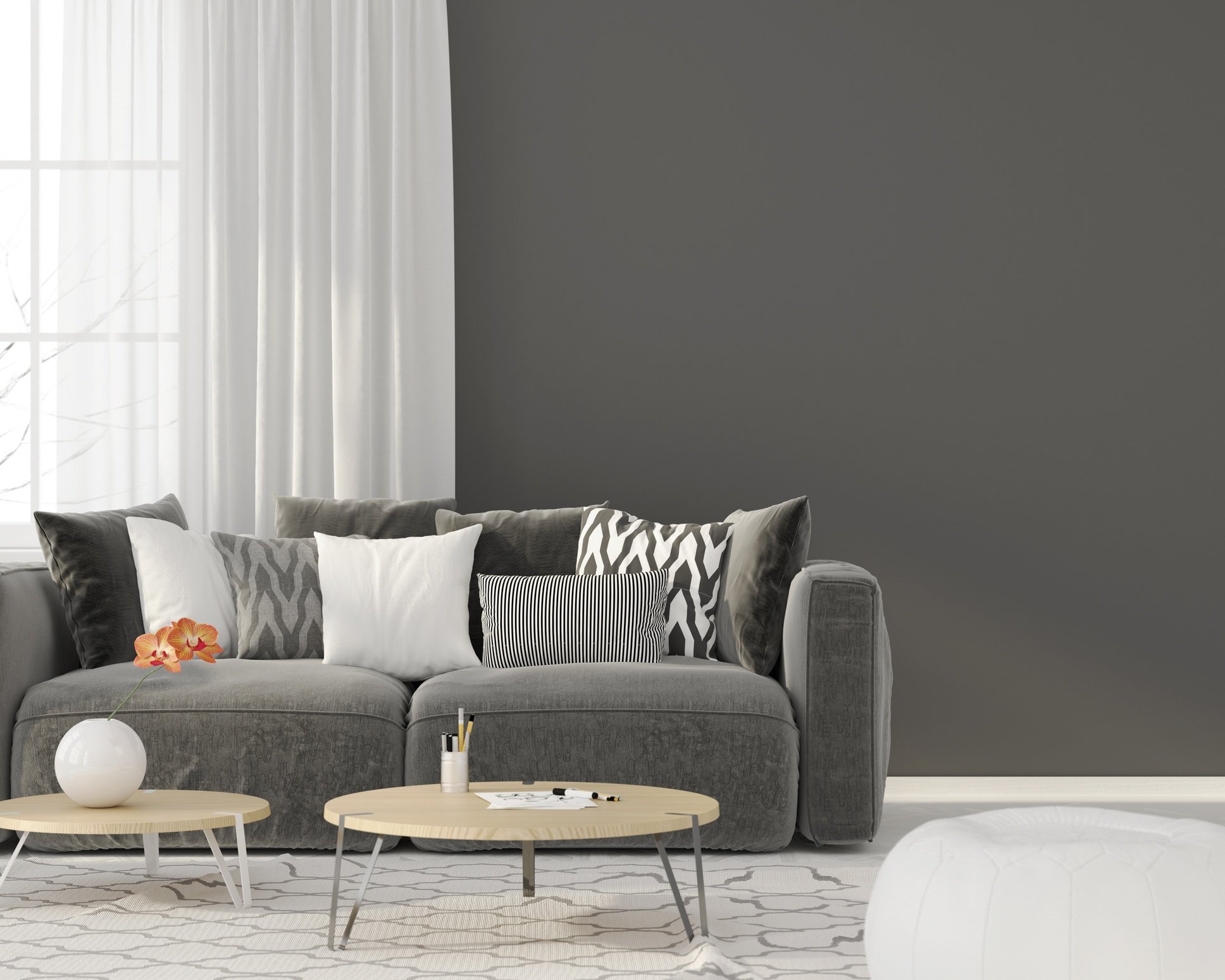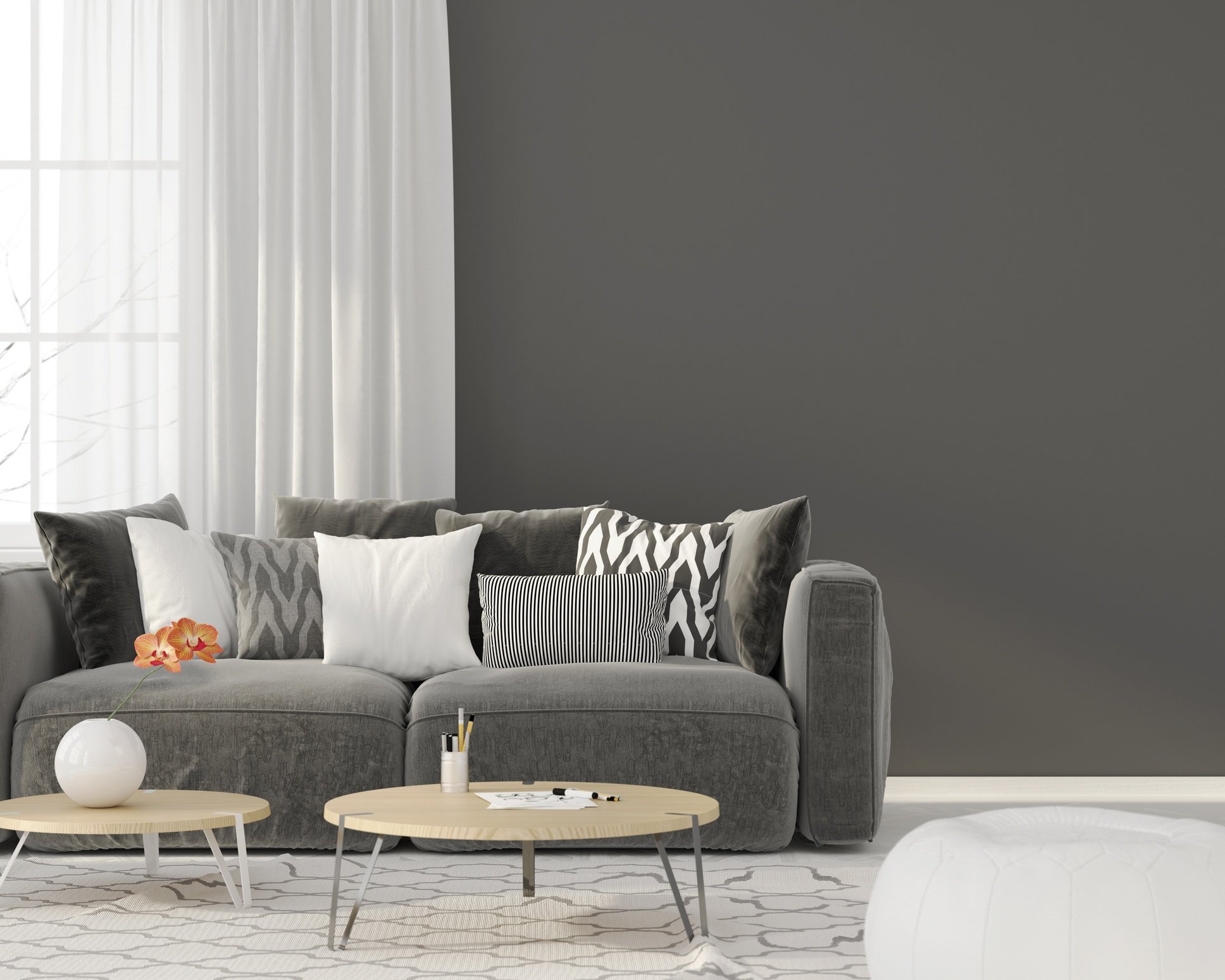 It's a very relaxing color. | JZhuk/iStock/Getty Images
One reason so many have been drawn to gray home decor is because it gives any space a harmonious vibe. With the stresses of daily life, what better way to wind down and relax than in an all-gray room, right? That's the exact reason interior designer Jenn Feldman likes to keep it around — especially when decorating California abodes.
That said, she prefers a certain type of gray for sunny California weather. "When the tones are too icy or too red, gray can be a very moody color, so we gravitate to the 'greige' category quite a bit, making sure there's a beige undertone to complement the colors reflected by the warmer climates."
Next: One interior designer thinks you should do this before adding gray to your home.
Endless options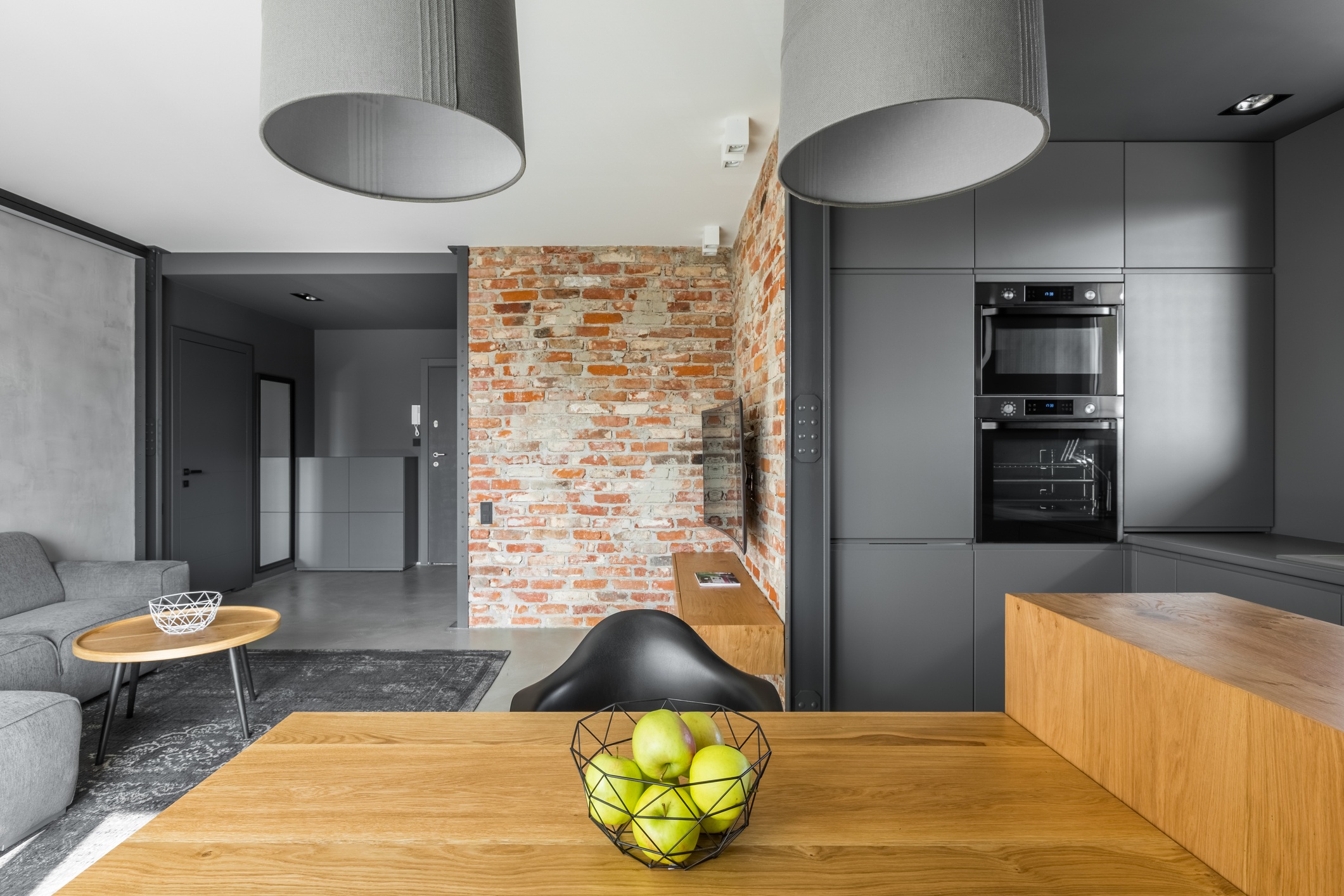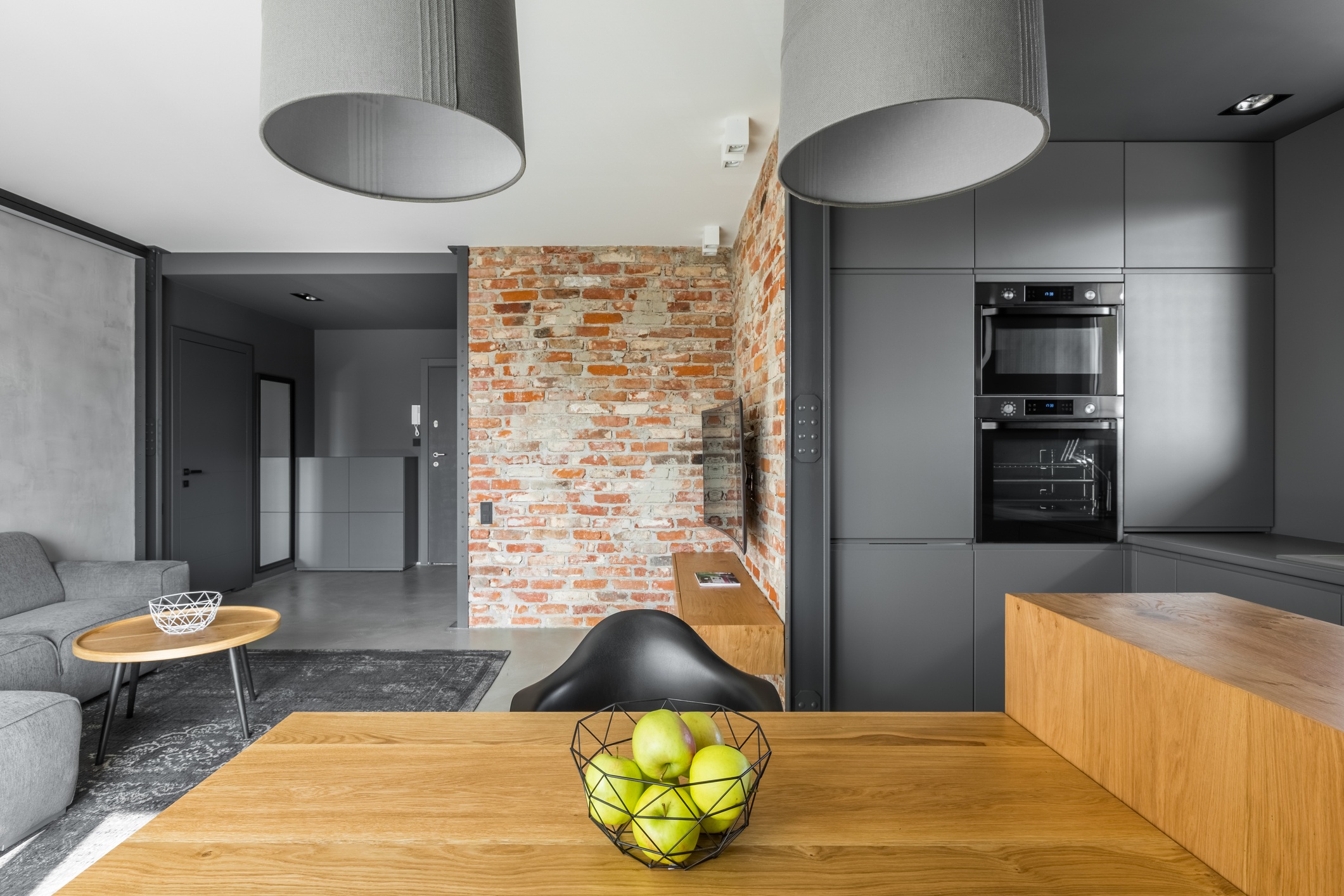 There are so many options. | in4mal/iStock/Getty Images
Interior designer Aarti Patel of Elizabeth Krueger Design says "it's important to consider several things before deciding whether gray will be the best fit for your space, like the architecture and history of the home, the client's personal style and aesthetic, as well as the overall room as a whole." That said, she's not against gray. "The beauty of gray is that the options are endless. There's something for everyone, so it's easy to incorporate it into various rooms."
Next: The one color taking gray's place.
Bright white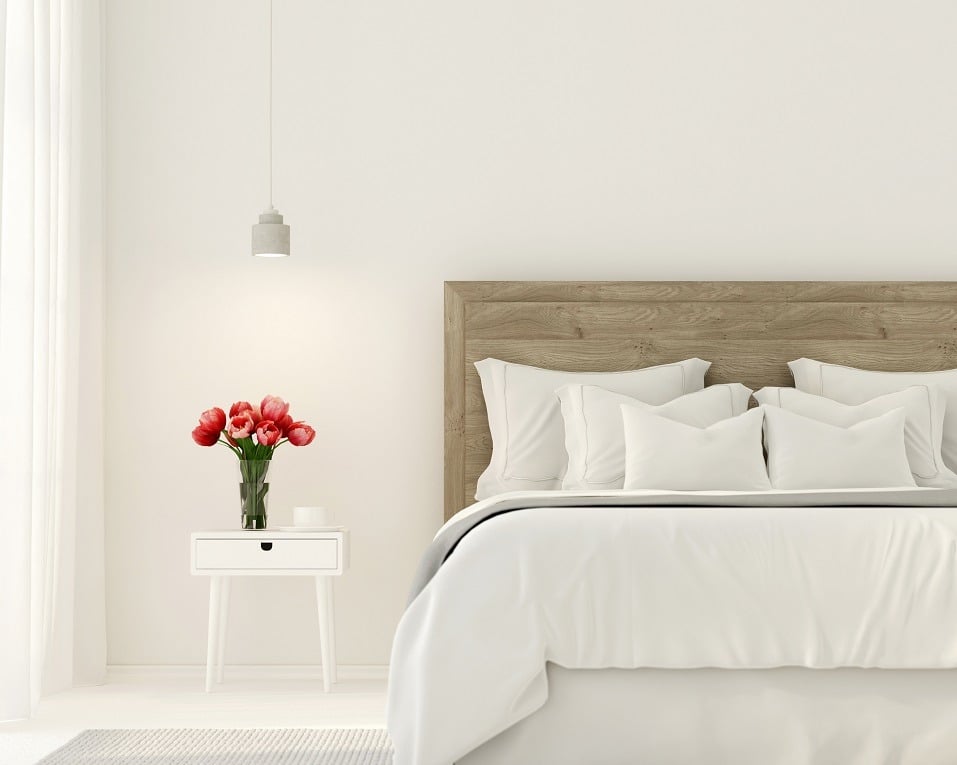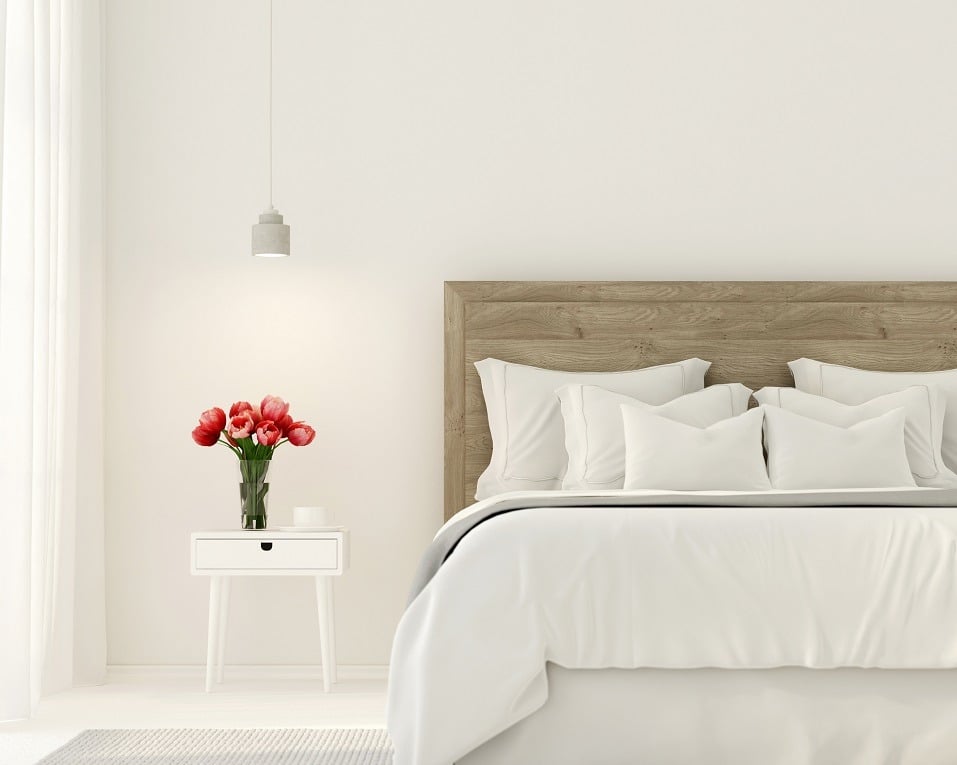 Your best bet is to go for timeless pieces. | JZhuk/iStock/Getty Images
With the all-gray color scheme phasing out in home decorating trends, what color will take gray's place? According to Flanigan, bright white is back. "As far as hot neutrals are concerned, we're noticing a shift back to white and it's a shift we absolutely adore! Bright and refreshing, white has a classic appeal that offers the eye a respite, expertly balancing out any stronger colors and textures found within a space."
Next: A surprising neutral
Navy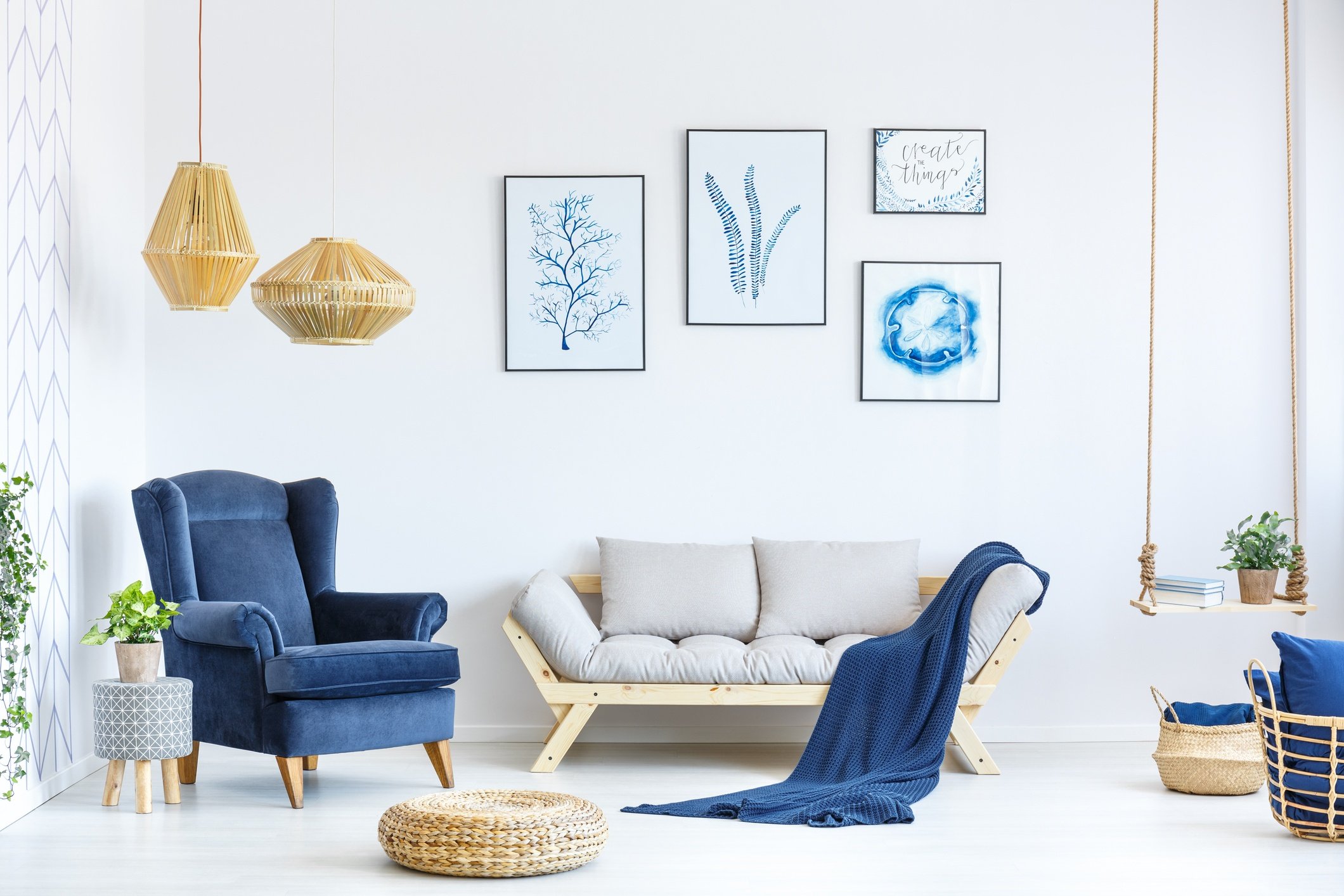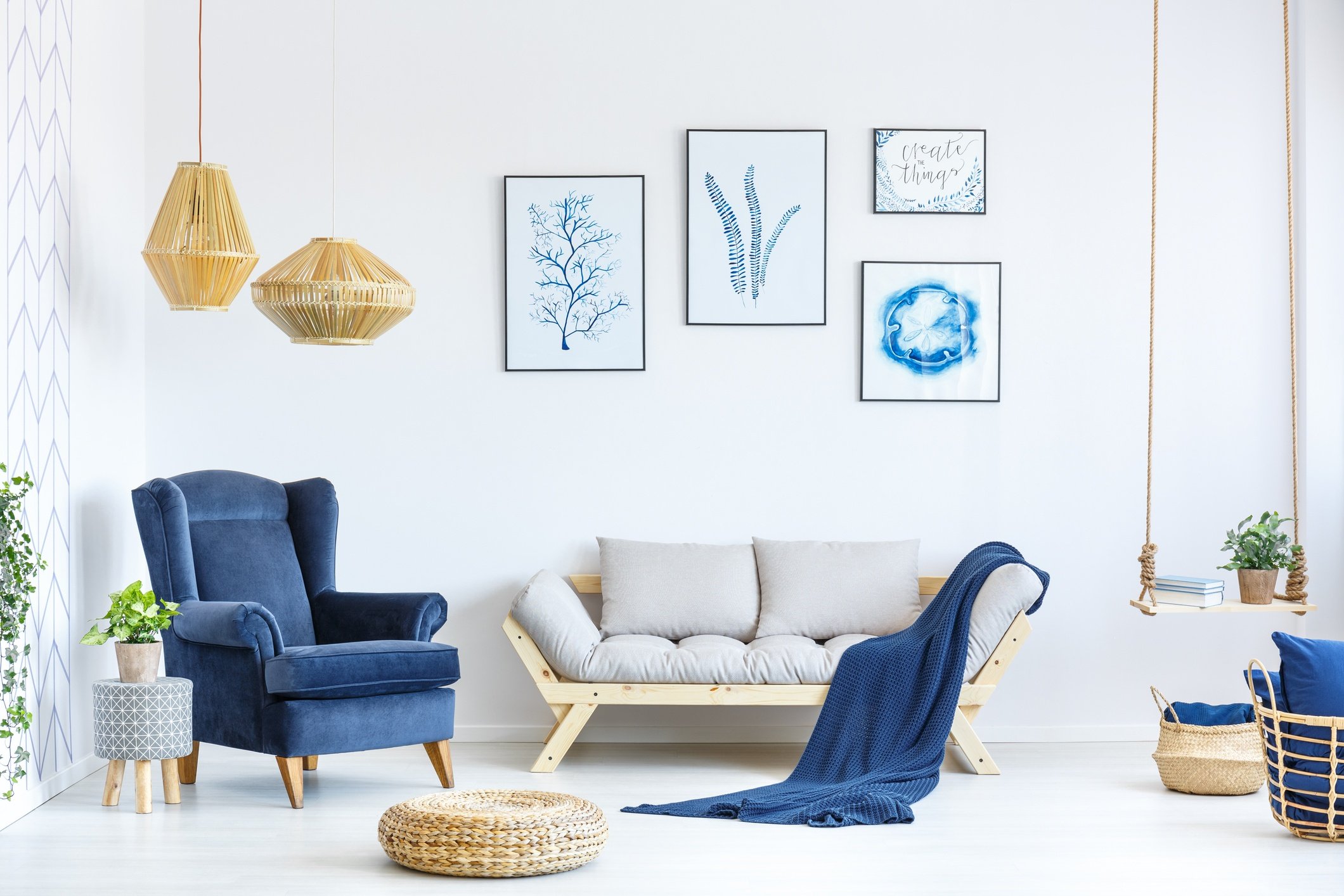 Navy goes with everything. | KatarzynaBialasiewicz/iStock/Getty Images
Another neutral to consider? Navy. Interior designer Noz Nozawa says "as often as I use grays, I'm using inky, indigo navy shades, too. Navy in a home is like jeans for your outfit: it goes with everything."
The best part? Navy and gray mix well together. If you already have a relatively gray space, consider adding navy accents to break up the monochromatic look and add some color variety to your space.
Next: Joanna Gaines swears by this gray alternative.
Other neutrals to try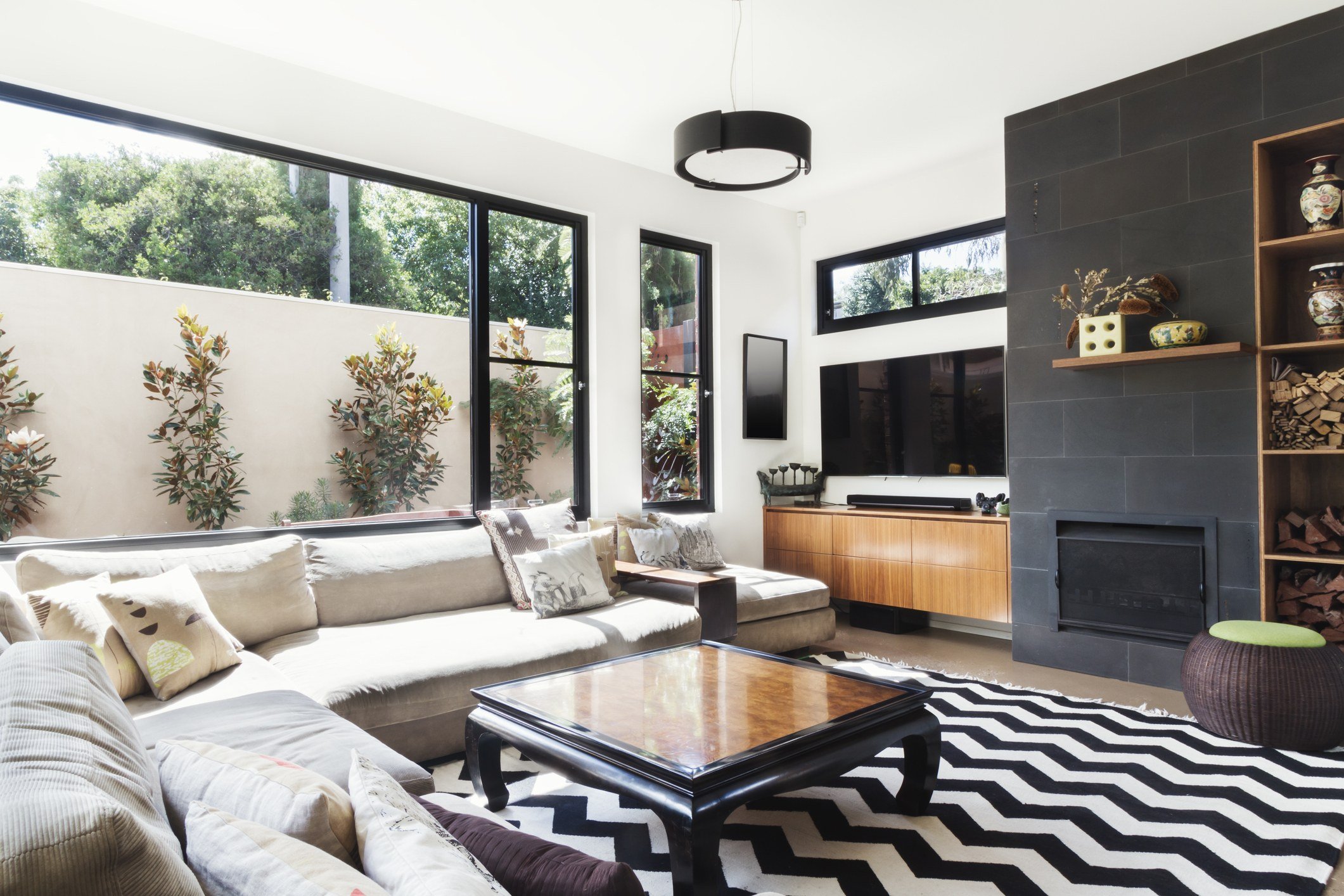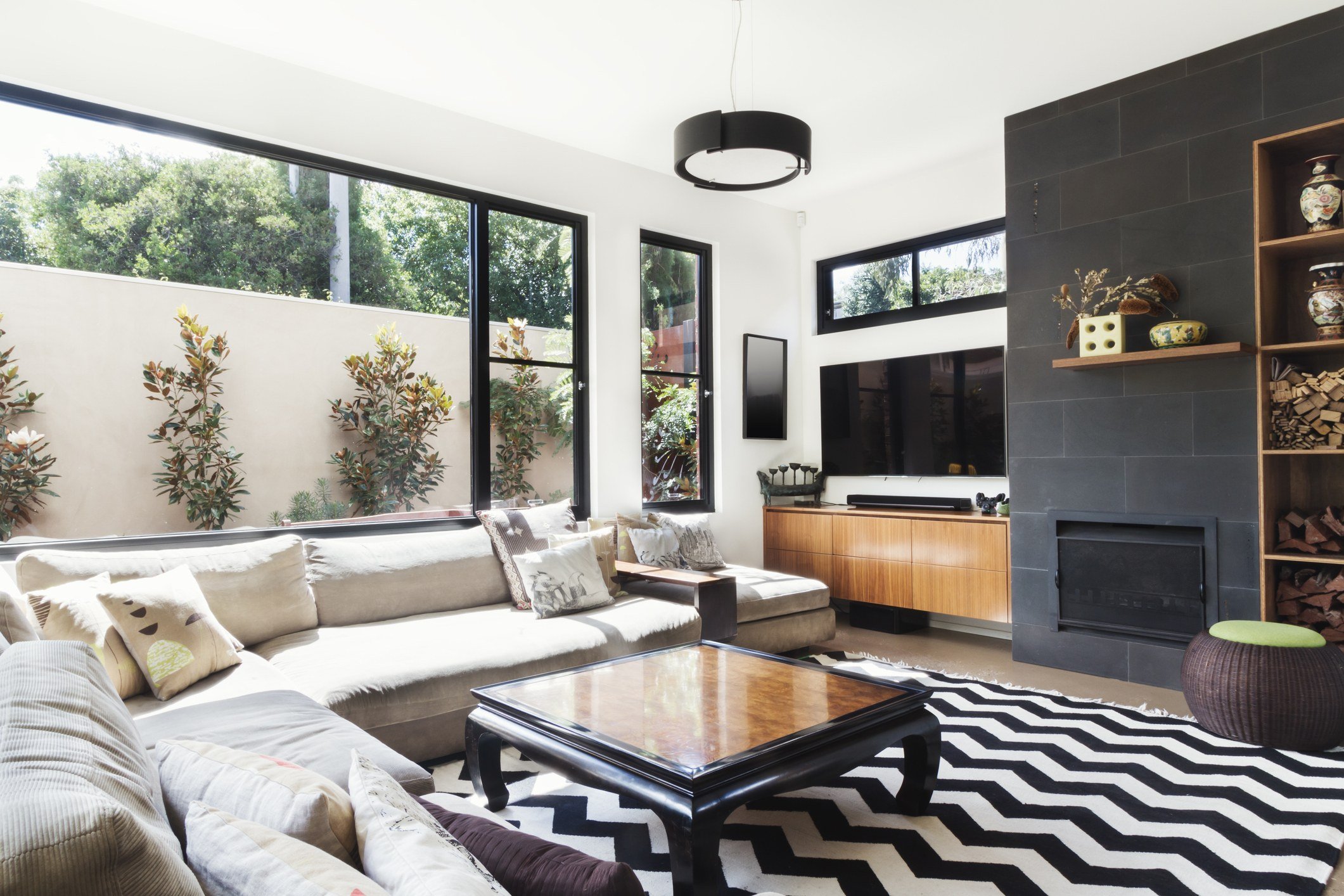 Black in white are graphic and chic. | jodiejohnson/iStock/Getty Images
In addition to bright white and navy, adding black as a neutral to your home can make a major difference. Interior designers — including, Joanna Gaines — love adding black to clients homes to mix things up. In addition to black, a lot of home experts swear by green as a neutral and add it to homes by way of houseplants and accent pieces like pillows and bookshelves.
Interior designer Corine Maggio says, "black has been pretty popular for a while but is not for the faint of heart. Soft greens seem to be coming into the fold and being used as a neutral, and we use certain blues, like navy, as a neutral all the time!"
Check out The Cheat Sheet on Facebook!
Source: Read Full Article