When Tarek and Christina El Moussa — the stars of the HGTV hit Flip or Flop — split, fans got nervous. But apparently the couple agreed that the show must go on, so they continue to host it together. Keep reading to find out how Tarek El Moussa bounced back from the divorce, and take a peek into the stunning house he recently bought (page 4).
1. The divorce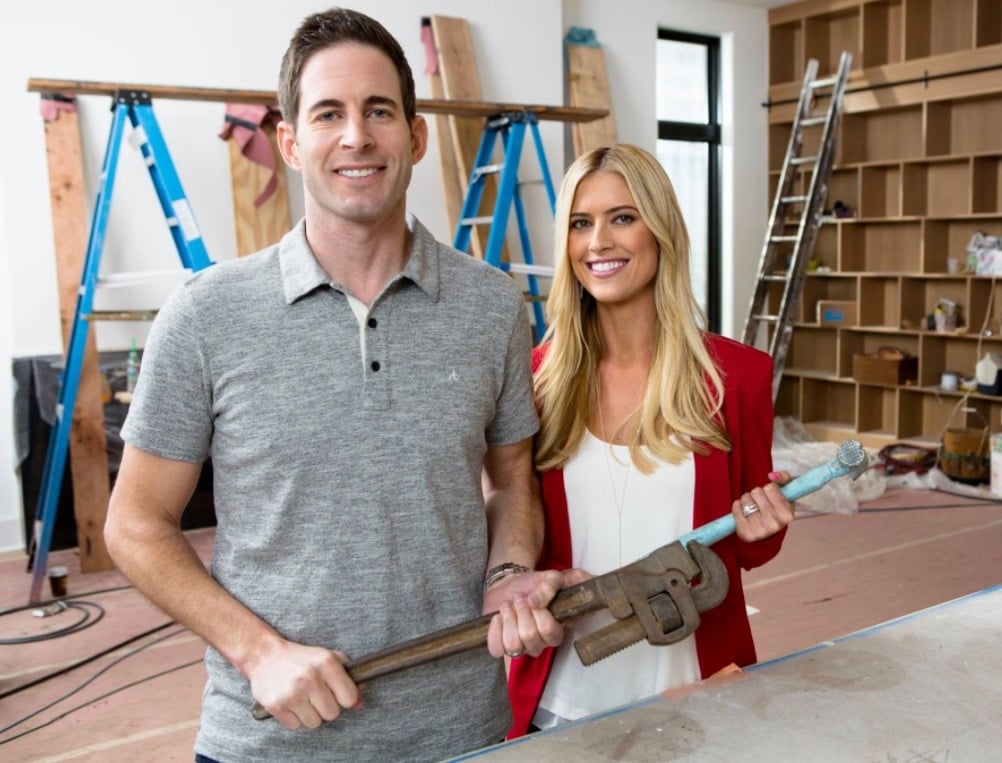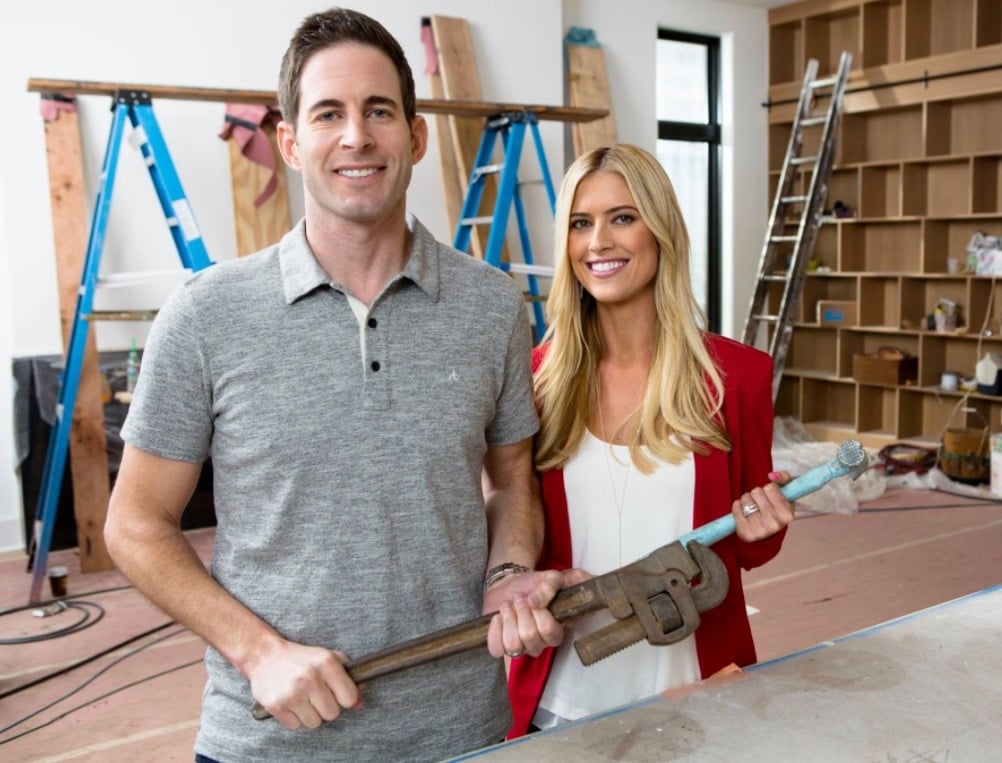 The couple split in 2016. | HGTV
Although Tarek and Christina El Moussa quietly separated almost eight month before, their public split occurred in December 2016 after a dramatic event involving a gun and a call to 911, according to People.
Christina filed for divorce in August 2016, citing "irreconcilable differences" as the reason and asking for joint legal and physical custody of their two children, daughter Taylor and son Brayden.
Next: Tarek's thoughts on the split
2. Tarek's take on the divorce
He has had a tough go of it. | Tarek El Moussa via Instagram
Tarek shared a quote on Instagram from Harry Potter author J.K. Rowling: "Rock bottom became the solid foundation on which I rebuilt my life."
"This quote really stood out to me," Tarek said on Instagram. "We've all faced obstacles and for many they were so horrific they hit the lowest point of their life with no future in sight….when you are at the bottom you feel nothing but pain, misery and despair." And Tarek has had his share of sorrow: In addition to his divorce, he has battled cancer twice.
Next: An amicable divorce
3. The couple today
They still manage to keep it professional. | Christina El Moussa via Instagram
Today, Flip or Flop stars Christina and Tarek El Moussa remain on good terms, according to People. "We've been working together for a really long time," Tarek said. "It's our job. Obviously, we know each other really well."
The couple live their separate lives but continue to work together on their hit HGTV show. And they put their mansion up for sale, which meant Tarek needed a bachelor pad.
Next: New beginnings for Tarek
4. Tarek El Moussa buys a house
The home is stunning and modern. | Tarek El Moussa via Instagram
According to Realtor.com, Tarek bought his Costa Mesa, California, home for $2.29 million. He captioned the photos of his new home with this: "I'm am [sic] so excited for my 'new beginnings' … sometimes things are meant to be."
Next: Love at first sight
5. Tarek wasn't even actively looking for a home
It was love at first sight. | Tarek El Moussa via Instagram
According to Country Living, Tarek wasn't actively looking for a new home, but it was love at first sight. "I was randomly driving down a street and saw this place and I knew it was the one!" Tarek said on Instagram. He put in an offer within hours, writing on Instagram, "If you want something go get it, go after it and never quit!"
Next: Not a flip
6. Tarek chose a house that didn't need renovations
There was no construction needed. | Tarek El Moussa via Instagram
According to Realtor.com, the four-bedroom, 3.5-bathroom house Tarek bought doesn't need a thing done to it. And it looks completely different from the one he shared with Christina. Just look at the light and bright dining room (above) — in a word, it's swoon-worthy.
Next: Party house
7. Tarek bought a perfect place to host parties
The backyard is built for entertaining. | Tarek El Moussa via Instagram
Check out the outdoor space at Tarek's home. The gorgeous pool and outdoor fireplace just about scream "party house." And chances are Tarek won't have much trouble getting his friends over to relax by the pool at his bachelor pad.
Next: A manly house
8. Tarek's house is more masculine than the couple's shared mansion
Tarek's style is definitely more masculine. | Tarek El Moussa via Instagram
In the couple's shared home, Christina had added a lot of glam finishes, but Tarek kept things masculine and minimal, according to Realtor.com. And a lot of leather, sleek lines, and a bedroom that opens onto the pool are the design elements Tarek chose for his new home.
Next: Yes, it's manly — but with one exception.
9. Tarek's daughter's room is fit for a princess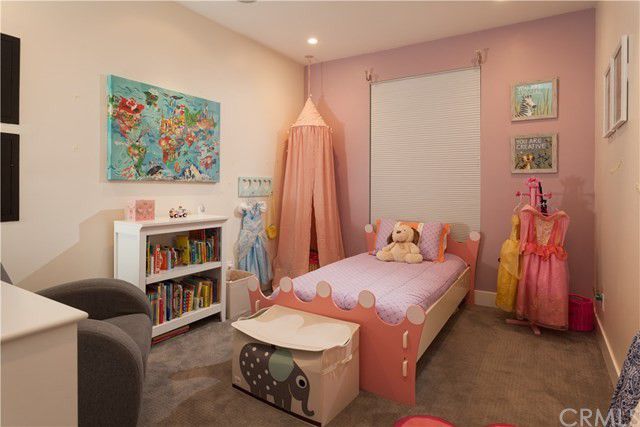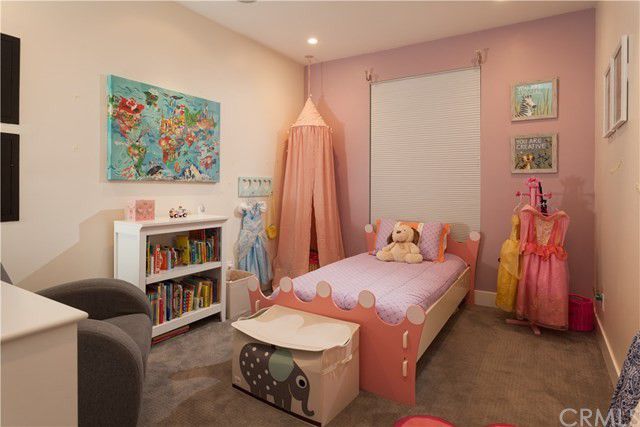 The adorable room already has the princess theme covered. | CRMLS
Although Tarek's house is manly, it still has a sweet, girly space for his daughter, Taylor. The room is a little girl's dream with its color scheme and princess theme.
Next: High-tech digs
10. Tarek bought a smart home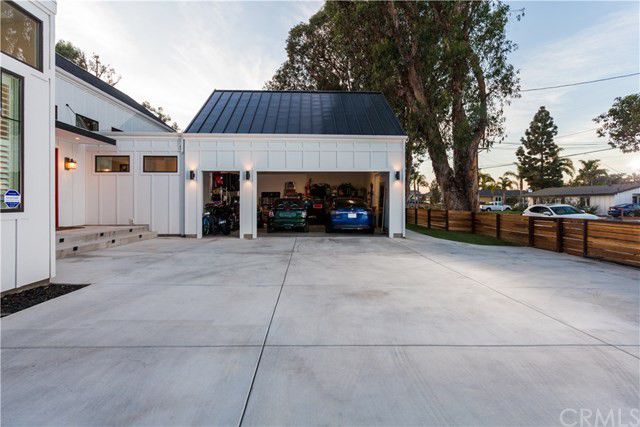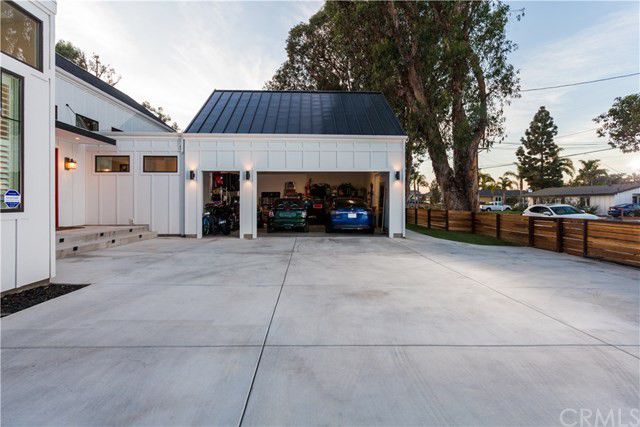 The garage features charging for electric cars. | CRMLS
According to Realtor.com, Tarek's home features some smart home aspects. They include an electric car-charging station in the large garage and surround sound inside and outside — no doubt to keep that party music going everywhere.
Next: Open layout
11. Tarek's house is wide open
Everything is connected. | Tarek El Moussa via Instagram
As you can see in this photo, the high ceilings and open floor plan make the perfect backdrop to the lovely pool and outdoor area.
Next: The kitchen
12. Will Tarek be cooking a lot?
Even the most reluctant chef would want to cook in this kitchen. | Tarek El Moussa via Instagram
The stunning, state-of-the-art kitchen is also perfect for entertaining. But how much cooking do you think Tarek will be doing in his bachelor pad? We hope this kitchen sees some use.
Read more: These Are the Most Watched Home Decorator Shows of All Time
Check out The Cheat Sheet on Facebook!
Source: Read Full Article