Donald Trump Jr. and Vanessa Trump recently filed for divorce, sparking all kinds of speculation about why the couple is splitting — and whether another couple in the Trump family could follow suit. Let's be clear: There's no reason to believe that Melania Trump will divorce Donald Trump. (The reports claiming that she's filed for divorce are false.) But as Newsweek reports, Americans are still wondering: Will the first lady end her marriage to the president?
We may not have any idea what's going on in Melania Trump's head. But given the Trumps' jet-setting lifestyle, we're all wondering where she would go if she left the White House. Below, discover the most likely scenarios if the president and the first lady were really to call it quits on their marriage.
Ivana Trump got a New York apartment and a Connecticut mansion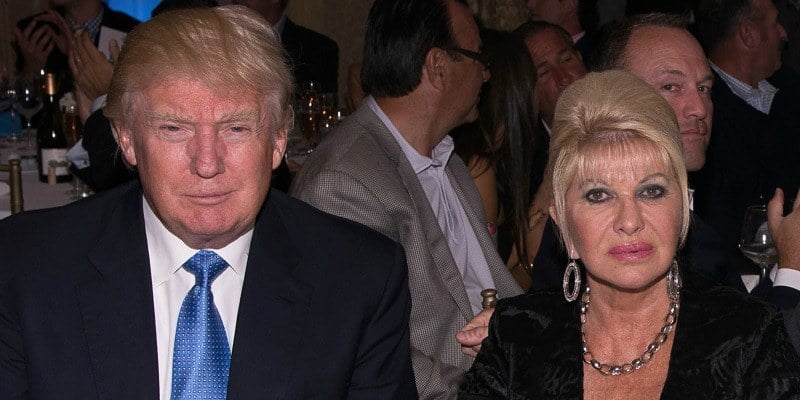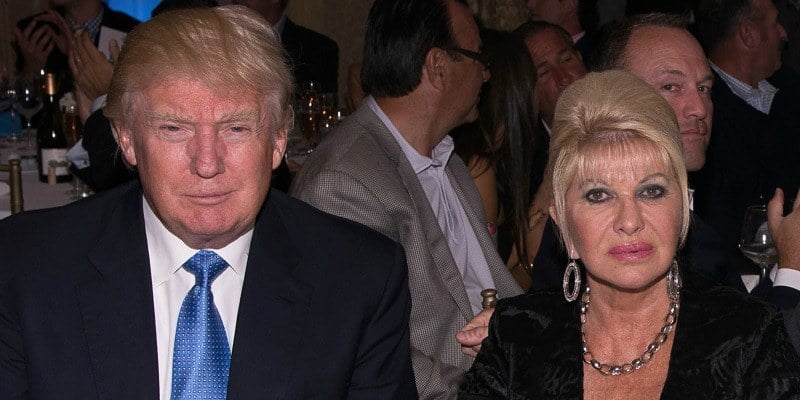 She walked away with quite a bit. | Dave Kotinsky/Getty Images
Town & Country reports that divorce attorneys love to speculate about the "marital arrangement" between Donald and Melania Trump. They, like the rest of us, wonder exactly how a split would play out. So of course, a few attorneys had some thoughts to share with Town & Country. One of the first things the publication points out is how Donald Trump's previous two divorces went.
During his divorce from Ivana Trump, Donald Trump "stuck mostly to the prenup," Town & Country notes. Ivana contested it. But she reportedly got a New York apartment, a Connecticut mansion, and access to Mar-a-Lago once a year. (Plus $14 million, and $650,000 annually for alimony and child support.)
Next: Another of Donald Trump's former wives also contested her prenup. 
Marla Maples also contested her prenup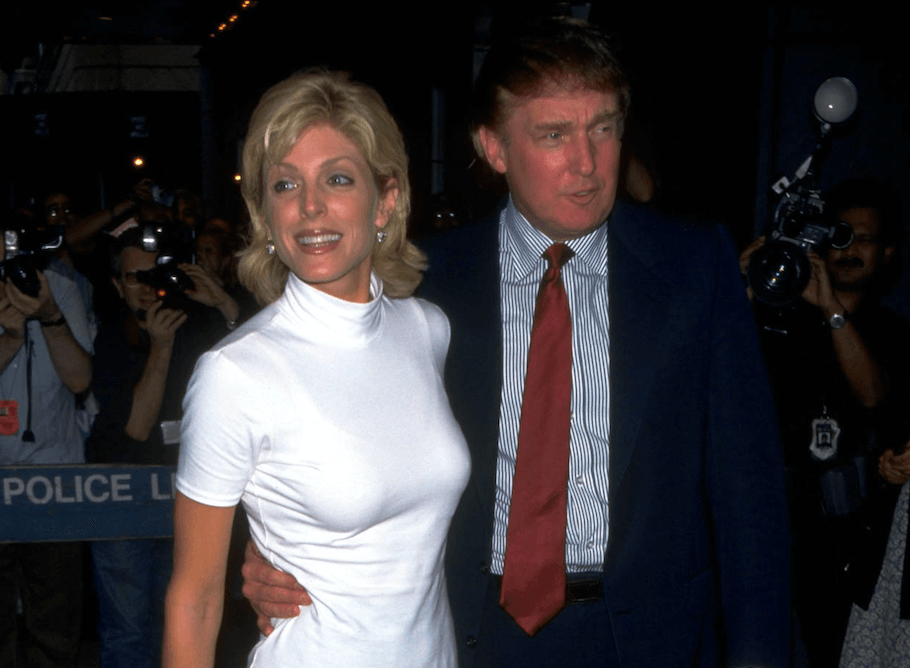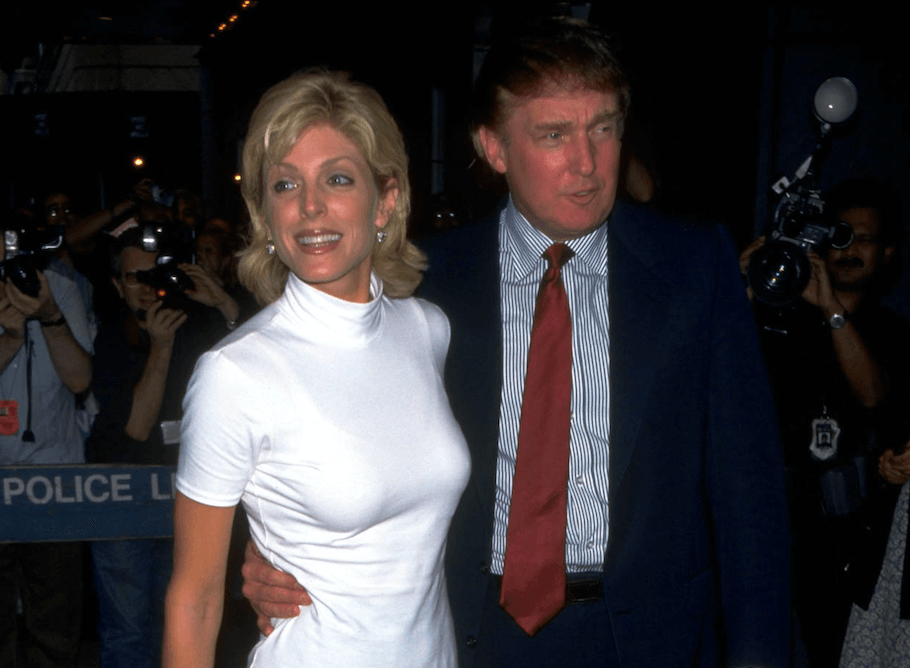 She only got about $2 million in the divorce. | Diane Freed/Getty Images
As Town & Country reports, Marla Maples also contested her prenup when she and Donald Trump went through a divorce. But unlike Ivana Trump, Maples didn't get lavish homes or an eye-popping payout when she and Donald split. Maples is said to have been awarded around $2 million in the proceedings.
People reports that she later auctioned off her engagement ring and other possessions to make money. And in 2016, she was living in a 740-square-foot apartment. Maples told People, "I feel very blessed for how my life is, but I do have to laugh when people think I walked away with a fortune."
Next: The stakes would be much higher if Melania Trump filed for divorce. How would that play out?
Melania Trump would likely move back to New York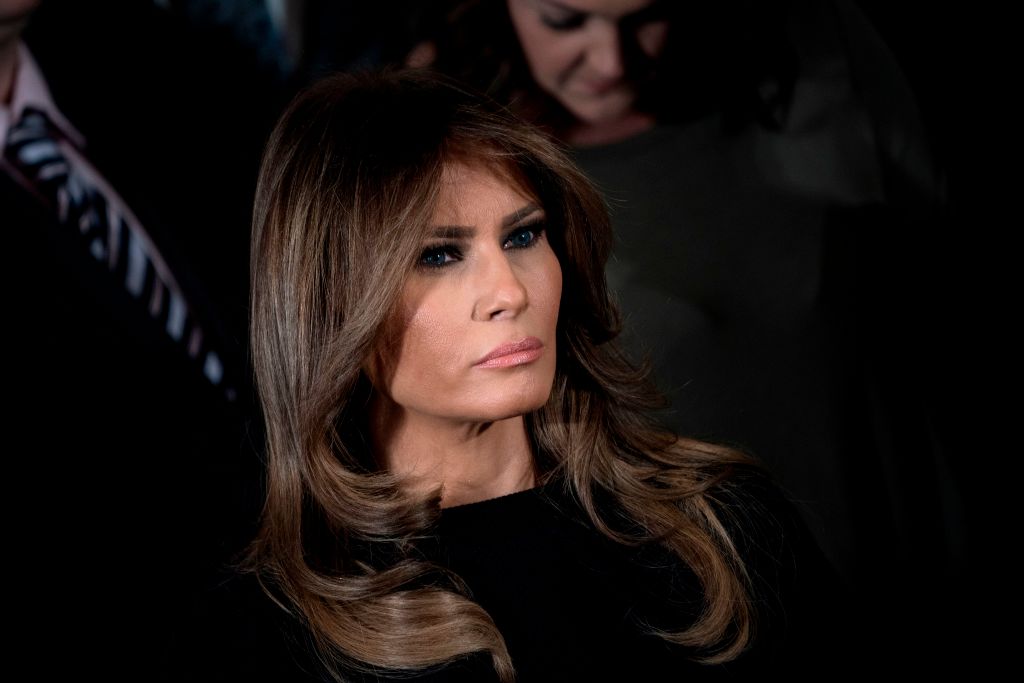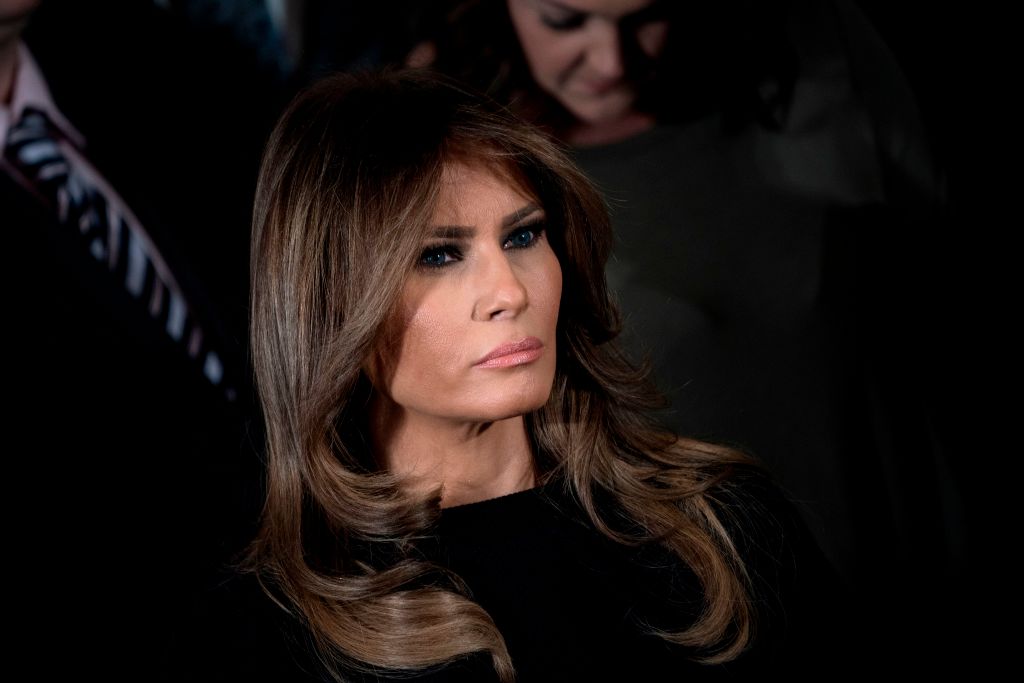 It took her long enough to get to Washington. | Brendan Smialowski /AFP/Getty Images
One of the first things that we'd guess would happen if Melania Trump filed for divorce is a move back to New York. The first lady waited until a few months after Inauguration Day before joining her husband at the White House. That enabled Barron Trump to finish out the school year at Columbia Grammar and Preparatory School on Manhattan's Upper West Side.
It also enabled Melania to continue her usual New York lifestyle for a few months more. (A lifestyle that one writer rather infamously asserted including afternoons spent "inconspicuously lunching," among other things.) Some speculate that Melania Trump hates serving as first lady. Whether that's true or not, she definitely seems to prefer New York to Washington. And in the event of a hypothetical divorce, it seems likely that she'd leave Washington and head straight for Manhattan. (At least after a relaxing vacation, anyway.)
Next: But Melania Trump probably wouldn't go back to the Trump Tower penthouse after a divorce. 
Donald Trump likely wouldn't give up his Trump Tower penthouse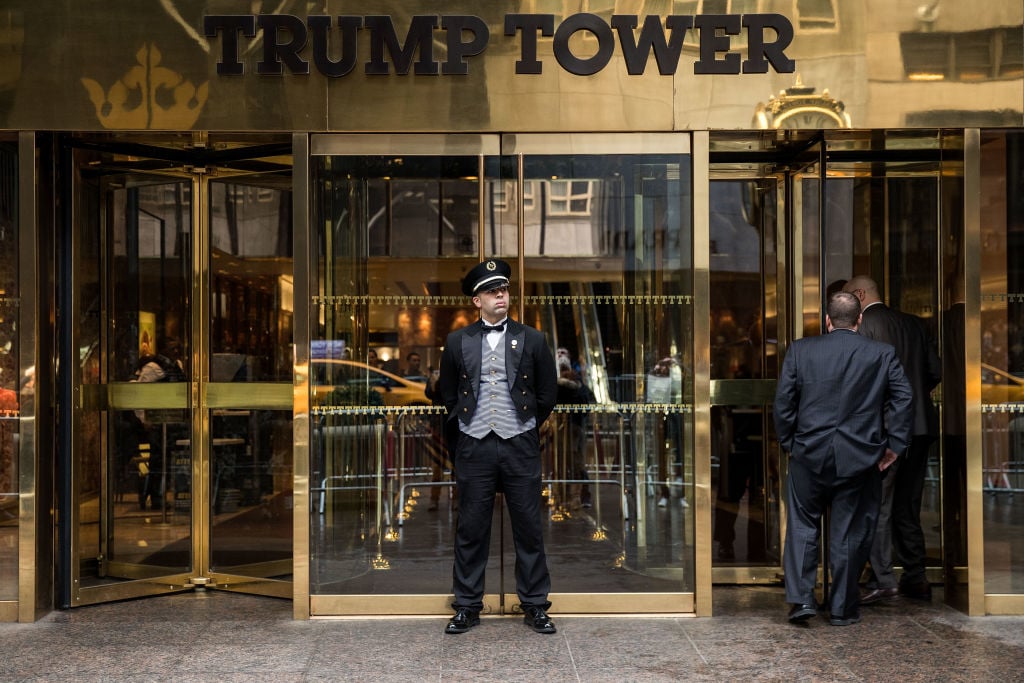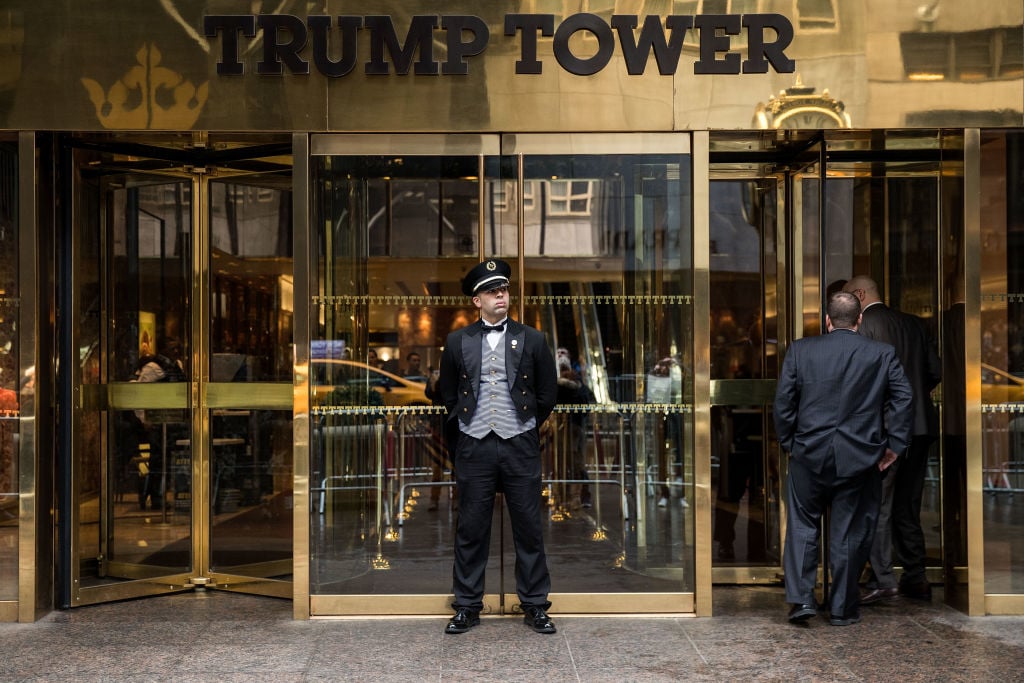 He does not want to give up his apartment. | Drew Angerer/Getty Images.
Divorce attorneys tell Town & Country that a prenup — like the one Donald and Melania Trump definitely signed — protects what each person already owns before the marriage. A prenup could specify that everything in his name remains his, and everything in hers remains hers. And the prenup would also keep shell companies, LLCs, and investments in other companies separate.
So how does that apply to real estate, or influence where Melania Trump would go if her marriage went south? Jacqueline Newman, managing partner, Berkman Bottger Newman & Rodd, tells Town & Country, "He has the apartment in the city that was his before the marriage, and I can pretty much guarantee he's not giving it to her."
Next: But Donald Trump might do this for Melania if she filed for divorce. 
Donald Trump might buy Melania an apartment if they divorce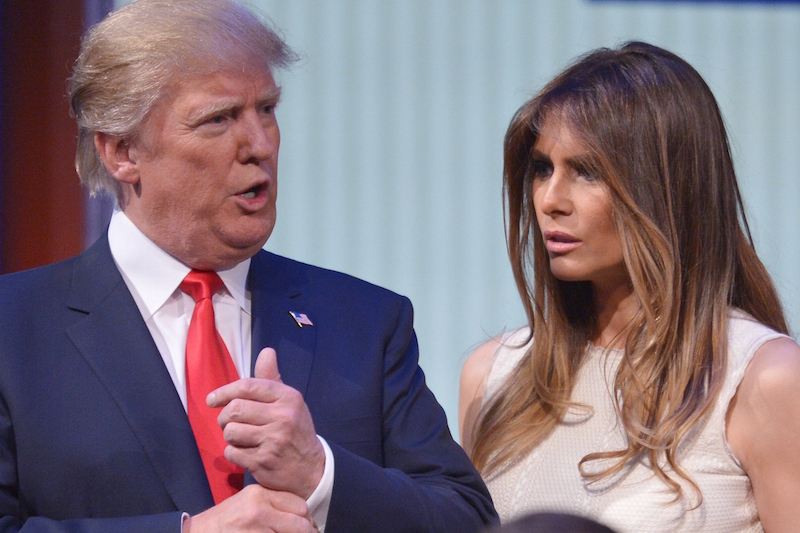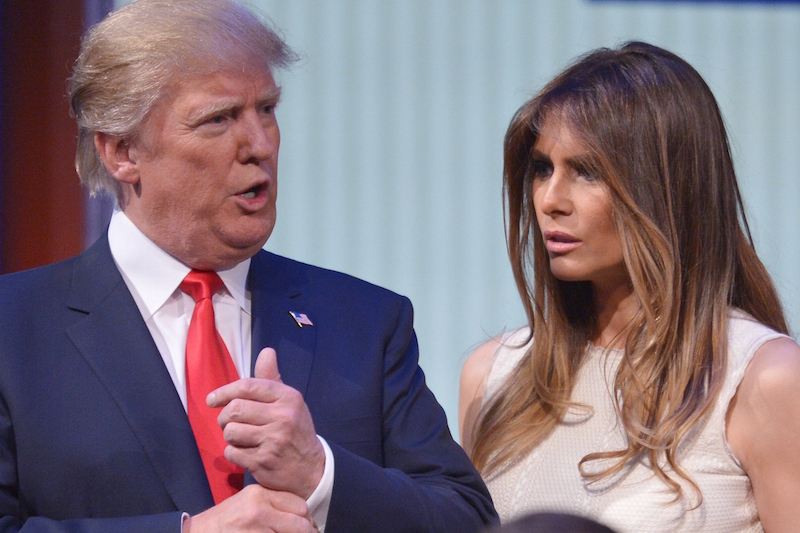 She would need the apartment after what she's used to. | Mandel Ngan/AFP/Getty Images
That said, Melania Trump wouldn't just be out of luck if she filed for divorce and Donald Trump didn't want to give up his penthouse. Jacqueline Newman tells Town & Country that because of Trump's high income, he might give her another option. Newman explains, "In situations where I've dealt with very high-income, high-asset cases, the moneyed spouse will purchase an apartment for the non-moneyed spouse and the children to live in."
Even if Donald Trump wouldn't buy an apartment for her, she'd likely receive enough money to purchase one herself. Newman speculates, however, that even a hypothetical sum of $50 million — which sounds like a huge sum to most Americans — might not be enough. "If she has $50 million, she can afford to buy something. But $50 million, while it's definitely a lot of money, in New York City, for what she's used to, she wouldn't be able to replicate what she has now."
Next: Melania Trump actually seems to own some real estate of her own. 
Melania Trump did buy an apartment in Trump Tower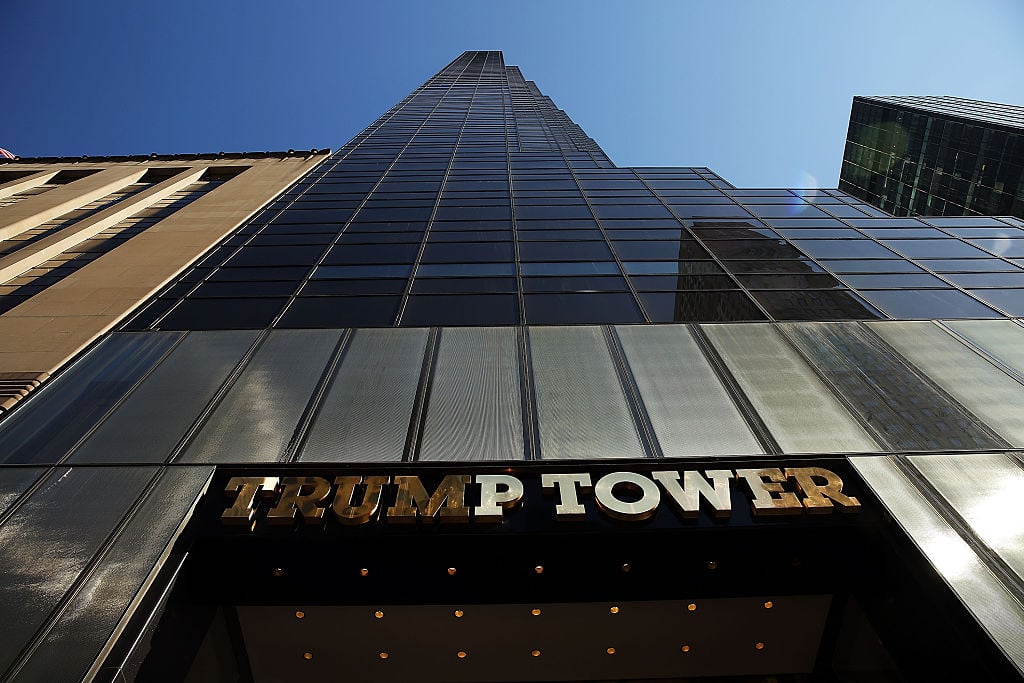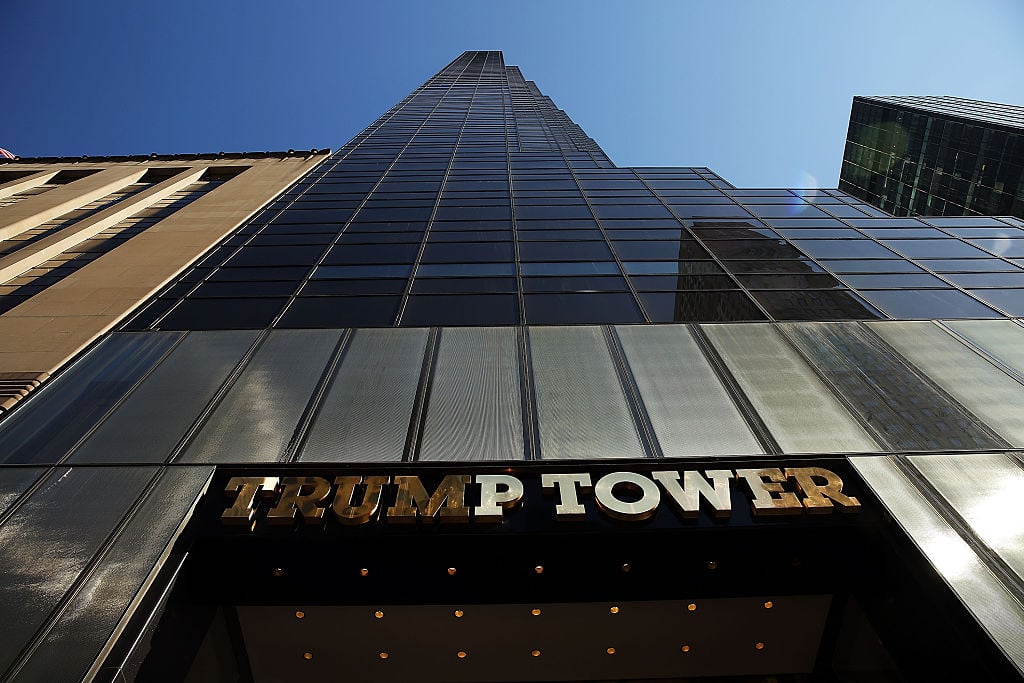 She bought her own condo in the tower. | Spencer Platt/Getty Images
Everybody knows about Donald Trump's Trump Tower penthouse. And divorce attorneys seem pretty certain that Trump wouldn't give up that apartment. But did you know that Melania Trump actually owns a separate apartment in the same building? In fact, she recently acquired unit 33H, a 1,052 square-foot apartment in the southeast corner of Trump Tower.
The Real Deal reported in October 2016 that an LLC called "721 33H LLC" bought unit 33H at Trump Tower for $1.49 million in January 2016. The seller was the building's condominium board. Even more interesting? The buyer was Melania Trump. Donald Trump's financial disclosure with the United States Office of Government Ethics shows that Melania Trump controls 721 33H LLC. The unit appears to be the only one that the condo board has ever purchased. And The Real Deal speculates that it likely served as an apartment for a live-in superintendent.
Next: Donald Trump hasn't been shy on the topic of his prenup. 
Nonetheless, Donald Trump thinks that their prenup has made their marriage stronger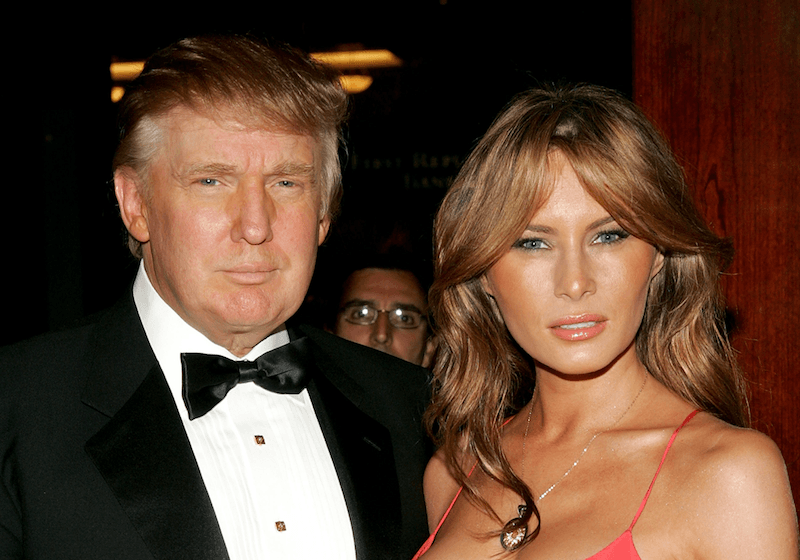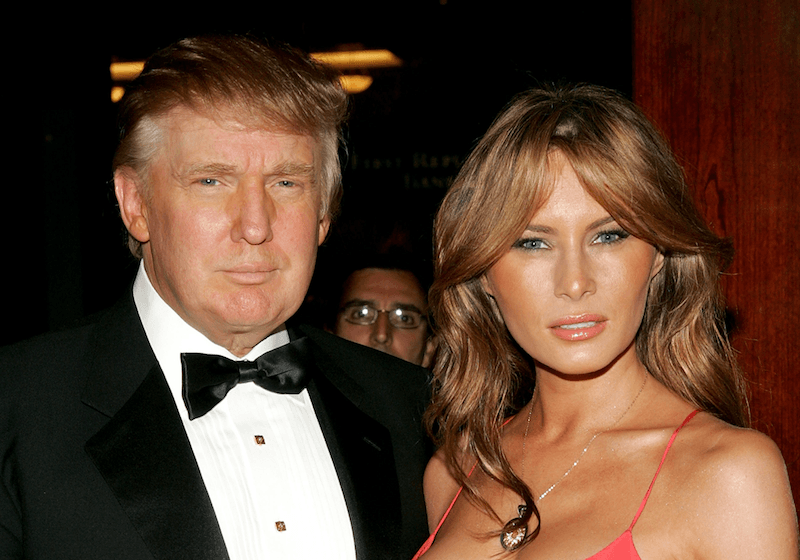 He thinks that if you can make it through getting a prenup you can make it through anything. | Paul Hawthorne/Getty Images
While the prenup would definitely dictate what Melania Trump would get and where she would go in the event of a divorce, Donald Trump is on the record saying that he thinks the agreement has made the couple stronger. As New York Magazine reported on Trump's thoughts about prenuptial agreements:
"It's a hard, painful, ugly tool," says Trump. "Believe me, there's nothing fun about it. But there comes a time when you have to say, 'Darling, I think you're magnificent, and I care for you deeply, but if things don't work out, this is what you're going to get.'"

Plus, the prenup can act like a crystal ball, he says. If a couple can make it through the cold, sobering legal process and still manage to be on speaking terms at the wedding, the marriage has a chance. If not, it was never meant to be.
Read more: All the Ways Former Presidents and First Family Members Make Money After Leaving the White House
Check out The Cheat Sheet on Facebook!
Source: Read Full Article