Home decorating trends come and go faster than you can say, "Joanna Gaines." For every designer who tries to convince you that wallpaper borders are timeless (spoiler alert: they're not), there's another who realizes that everything is bound to look dated sooner rather than later.
Stop following the crowd down a path to bad design. Ahead, check out some of the most popular home decorating trends that are a total waste of money.
1. Poufs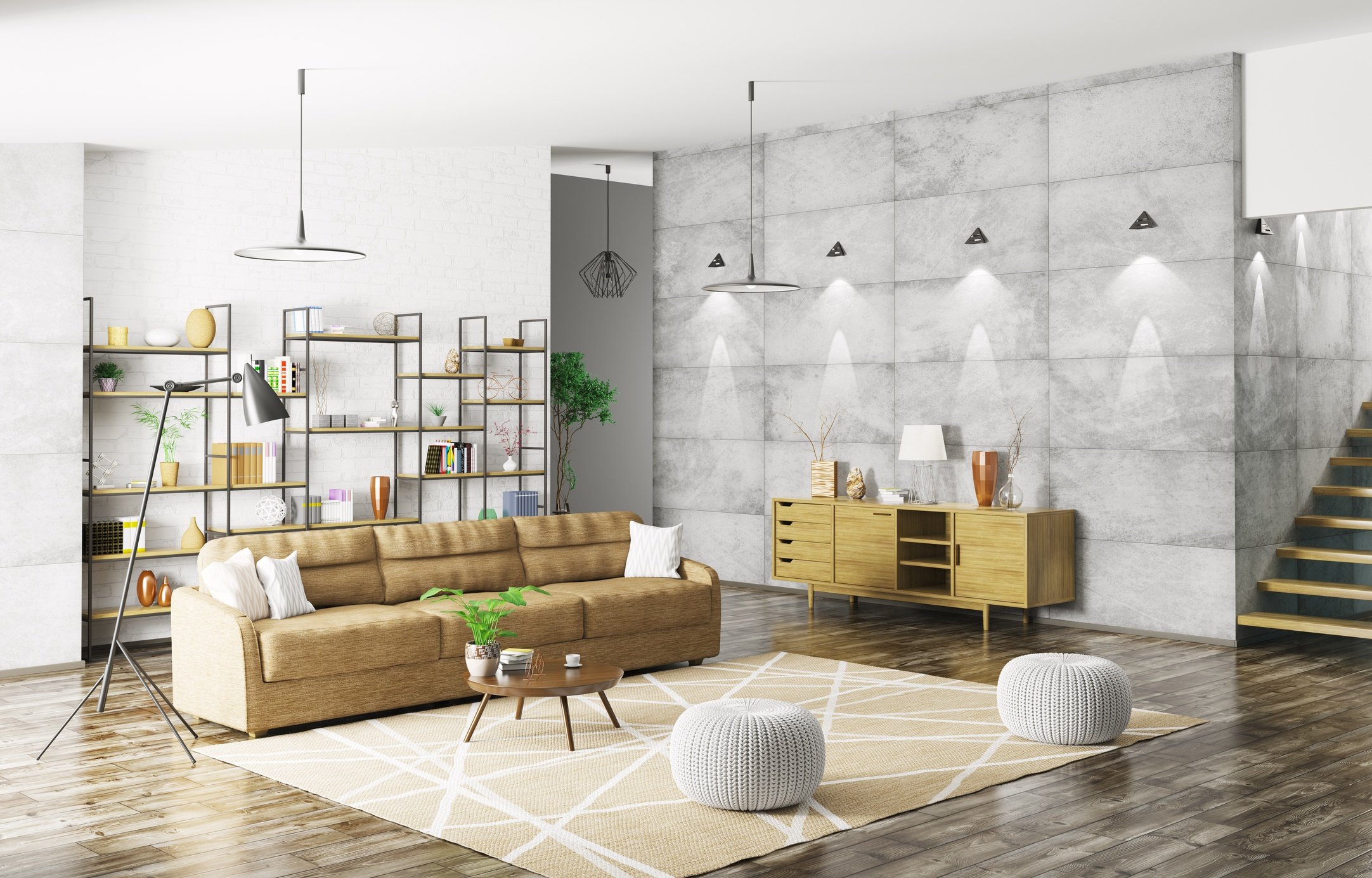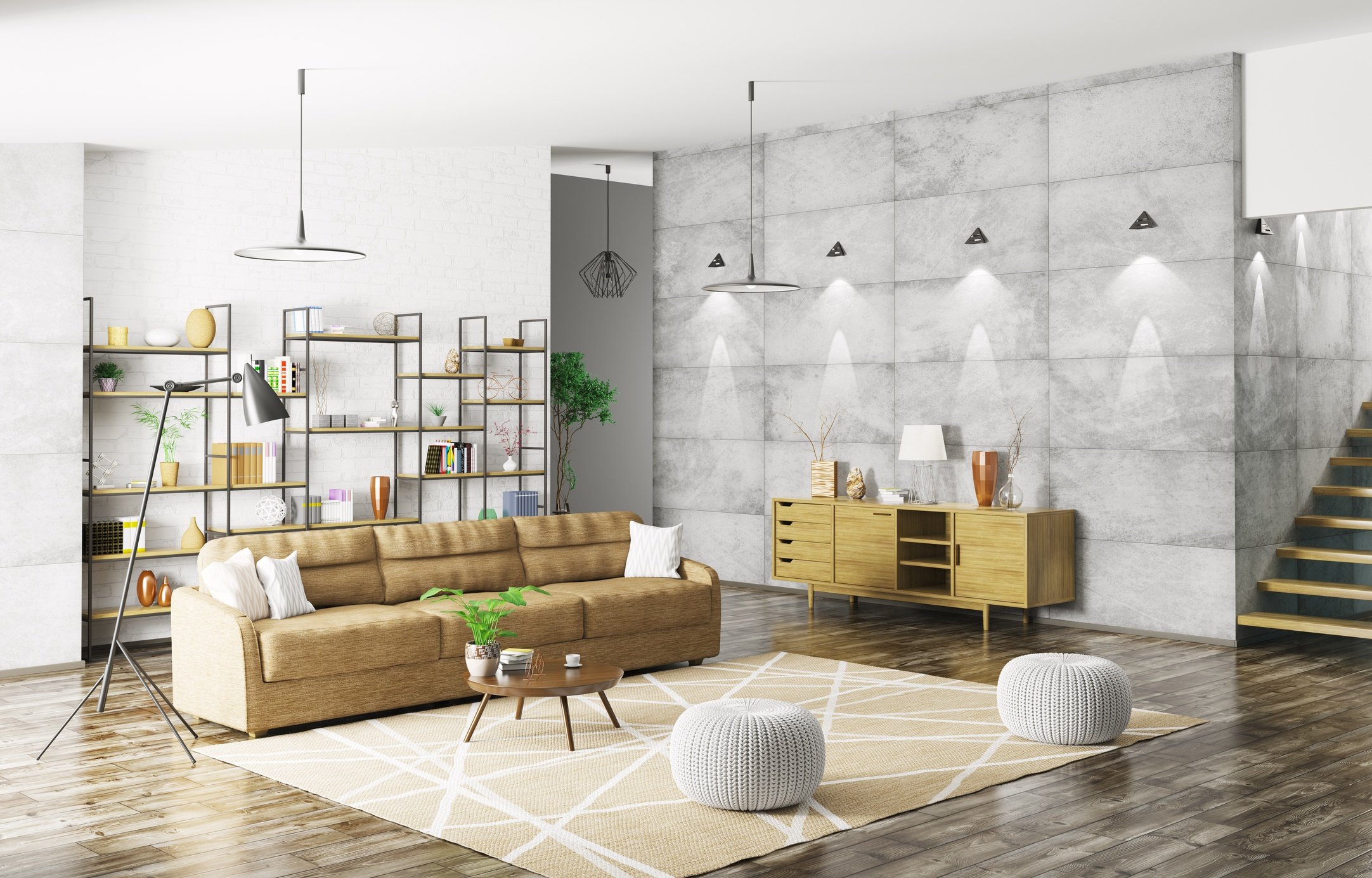 No one actually uses them. | Scovad/iStock/Getty Images
Quick question — the last time you had company over, did anyone sit on that trendy Moroccan pouf you have sitting in the corner? Chances are they probably just sat in a chair.
These poufs are really popular right now and they're often pretty expensive, too. But don't let the name "pouf" fool you. These are bean bag chairs, they're uncomfortable, and they'll be outdated any minute now.
Next: This is the most impractical addition to your kitchen.
2. Open shelving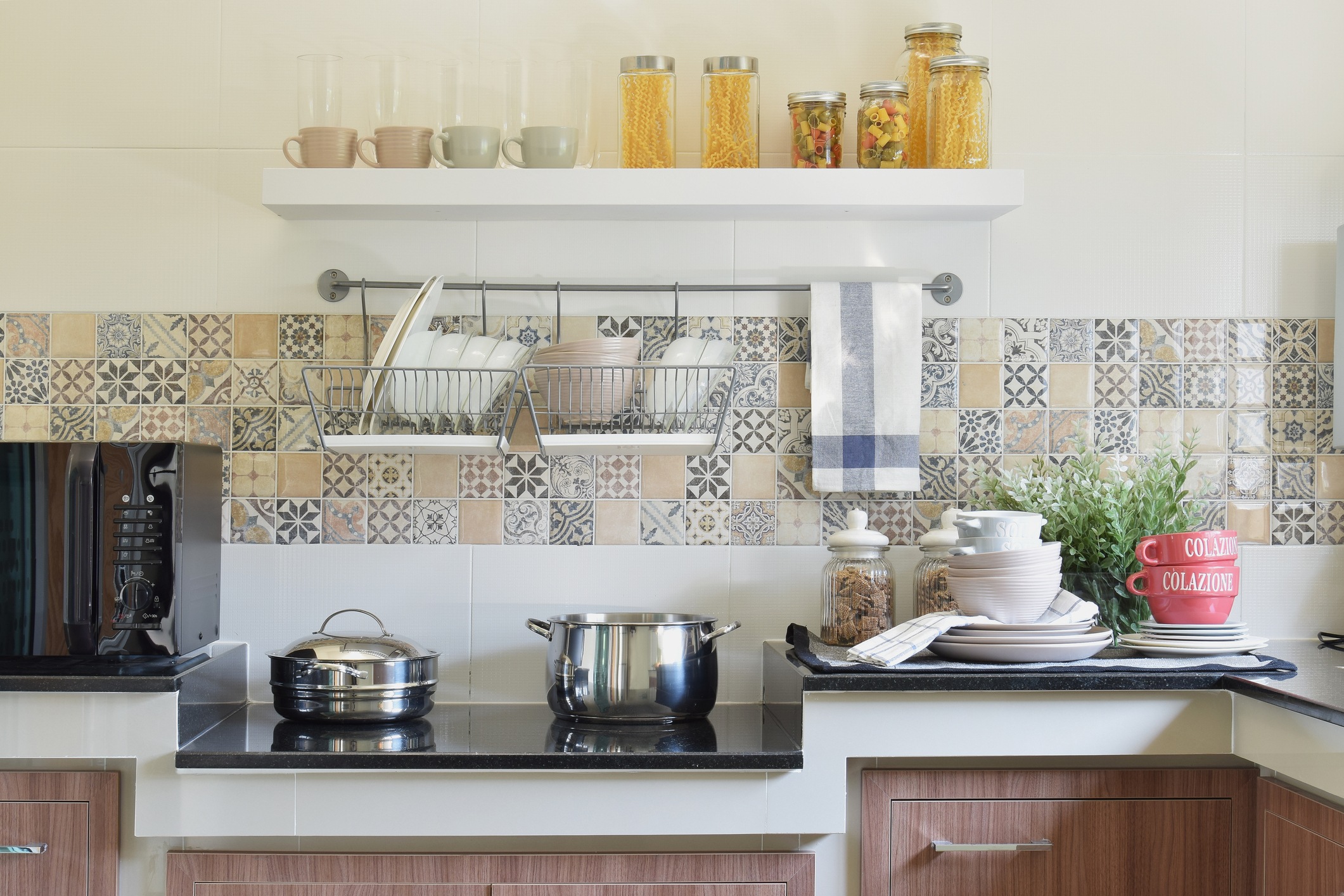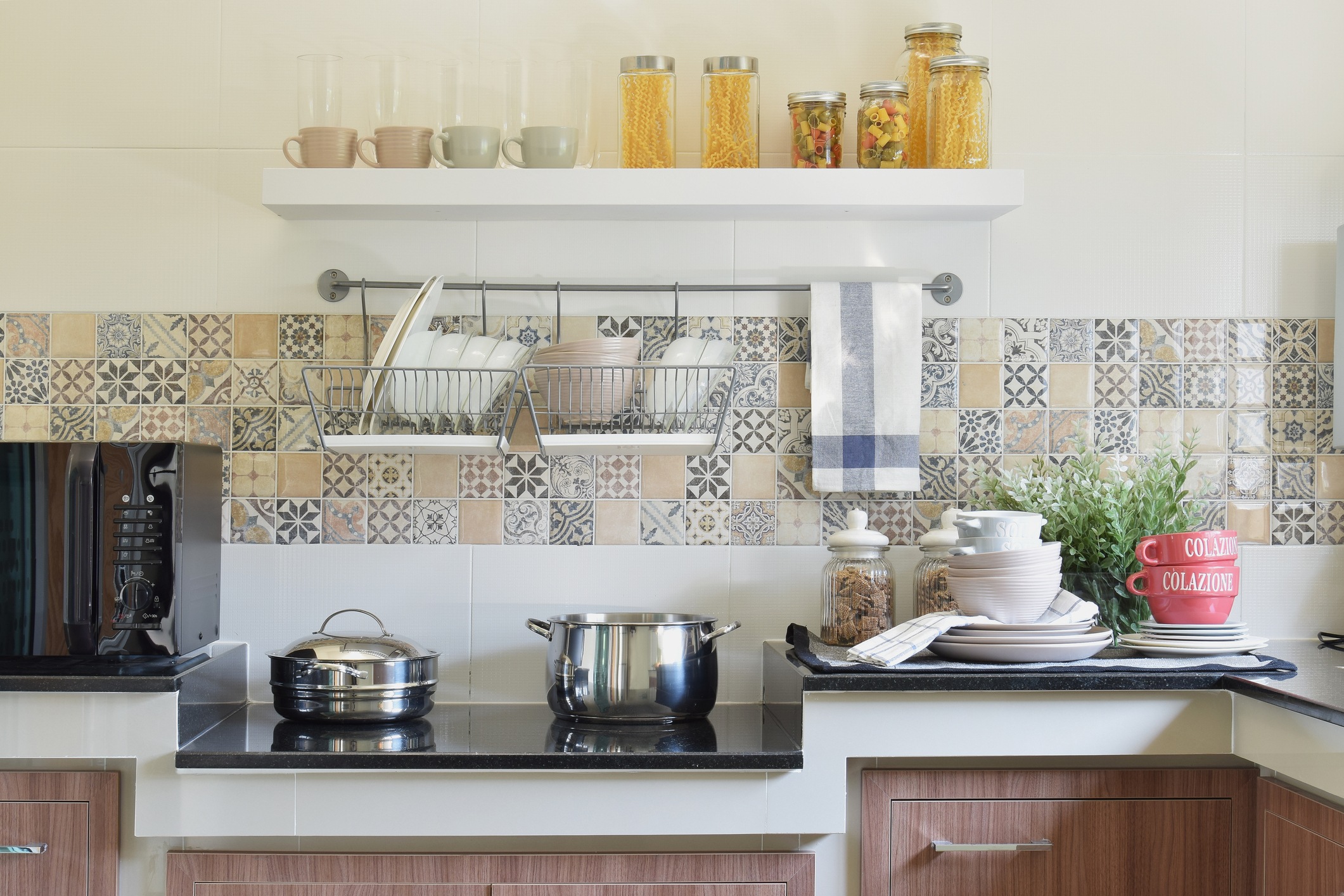 Does it look nice? Sure. Is it practical? Not at all. | Kwanchai_Khammuean/iStock/Getty Images
The thing about open shelves is that they're wildly impractical. So you'll spend a lot of money removing all your upper cabinets and then be left with no space to hide your mismatched dishes and that embarrassingly large collection of travel mugs. It just makes no sense.
Save your money and keep the upper cabinets. This open shelving trend will be dead soon.
Next: Don't waste money on this short-lived trend.
3. Colorful appliances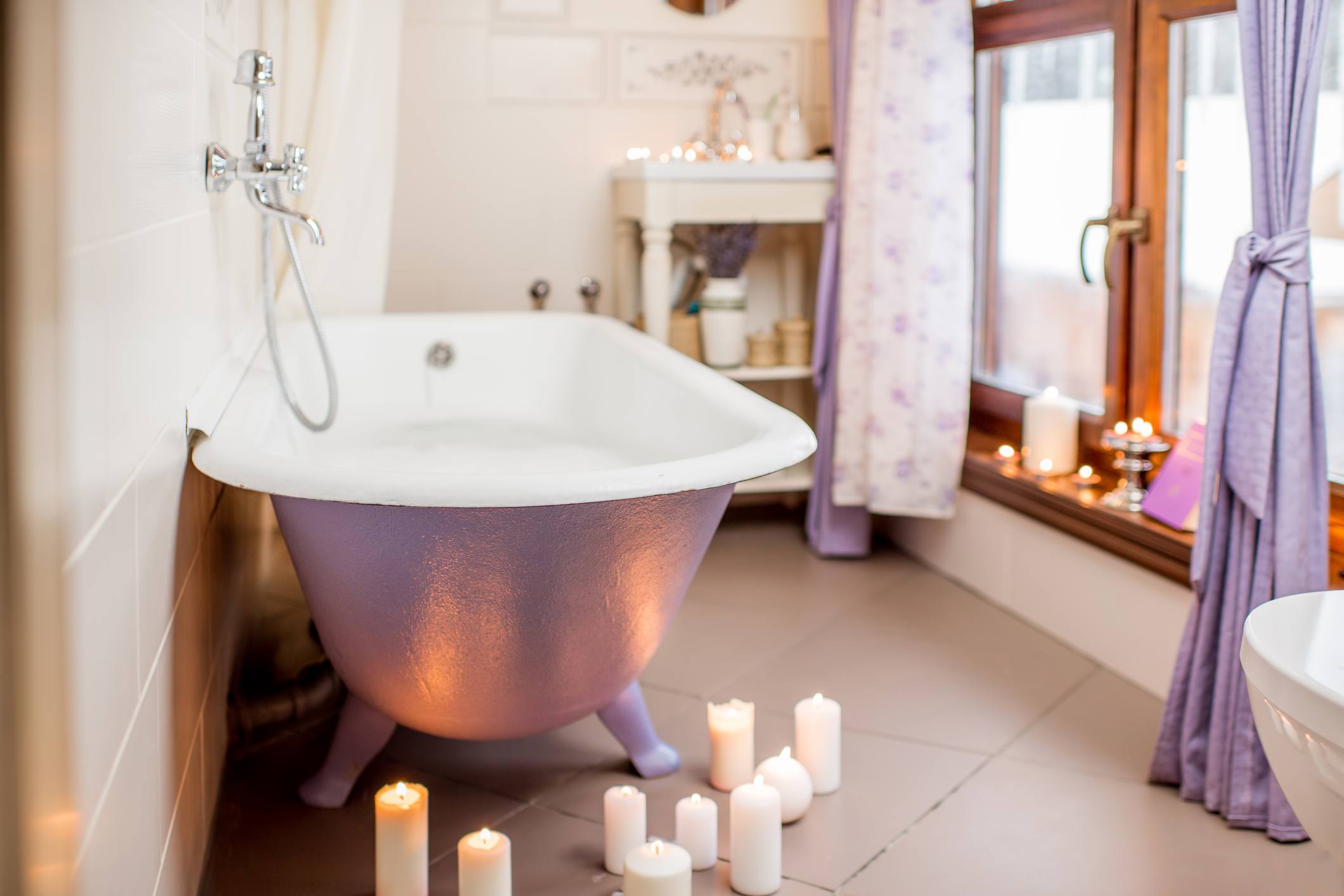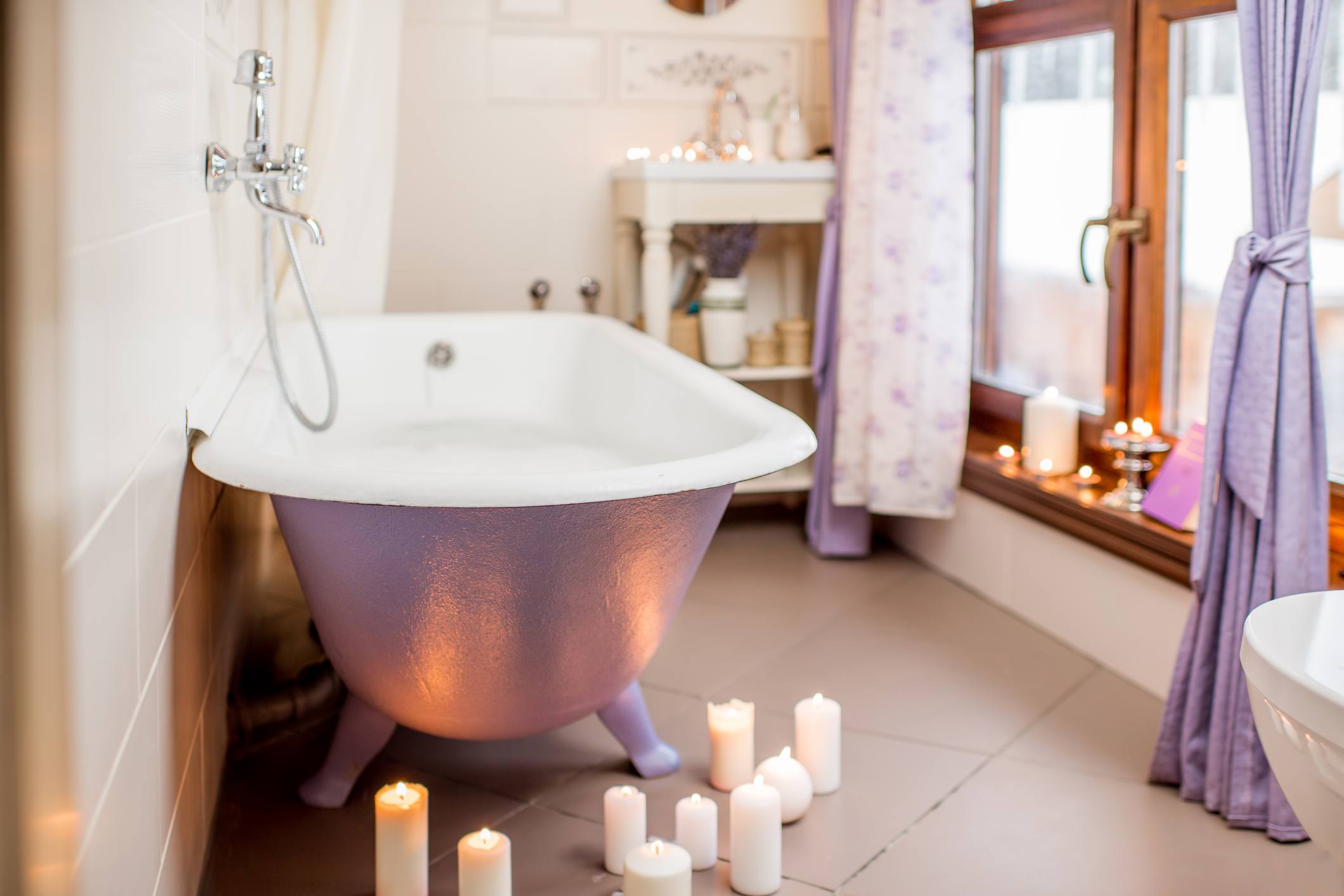 You'll get sick of your lilac tub quickly. | RossHelen/iStock/Getty Images
There's a growing interest in colored appliances, like pink stoves and turquoise tubs. But spending that much money on a trend that's bound to be short-lived is a real waste of your renovation budget.
Next: This style of furniture isn't practical.
4. Mirrored furniture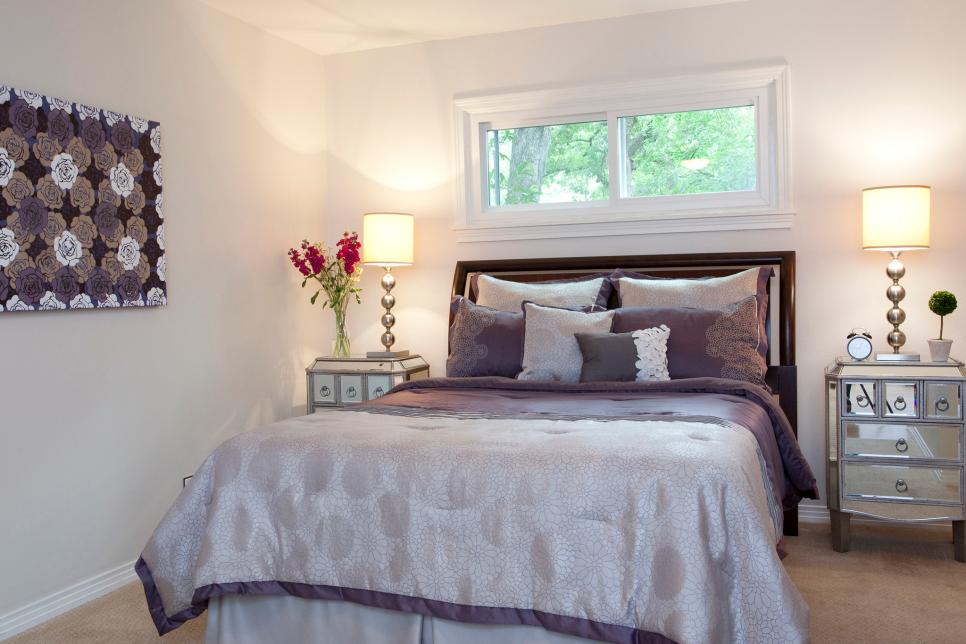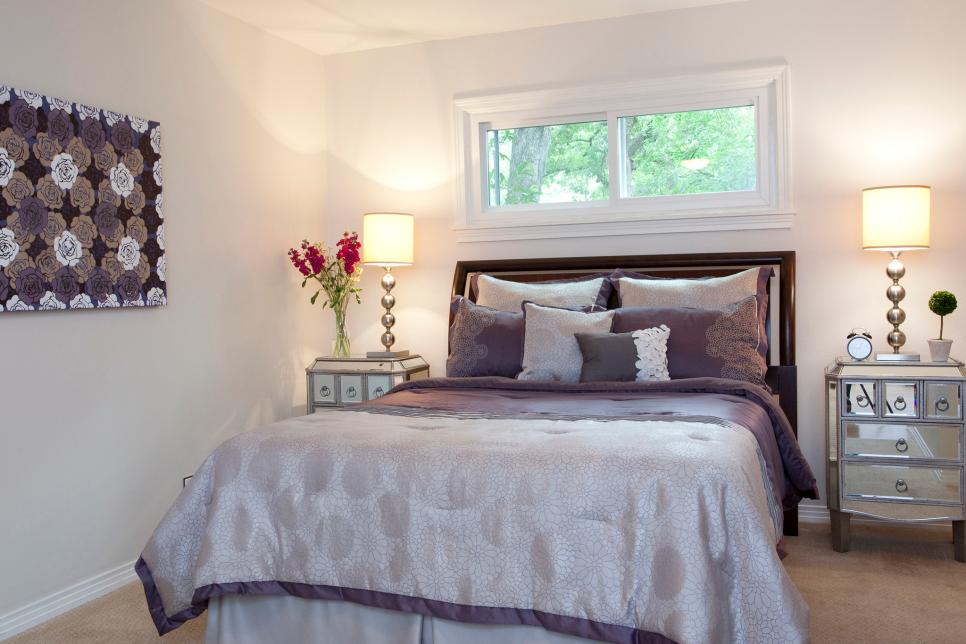 They get smudges and will probably be passe pretty soon. | HGTV
Do you really want to see your reflection in your nightstand?
Furniture is an investment, so anytime you pick something super trendy, like mirrored tables and sideboards, you may live to regret it. If you're loving the whole mirrored accessory movement, try adding a cheap mirrored tray on top of your ottoman, or just hanging regular wall mirrors instead.
Next: This color is overplayed.
5. All white everything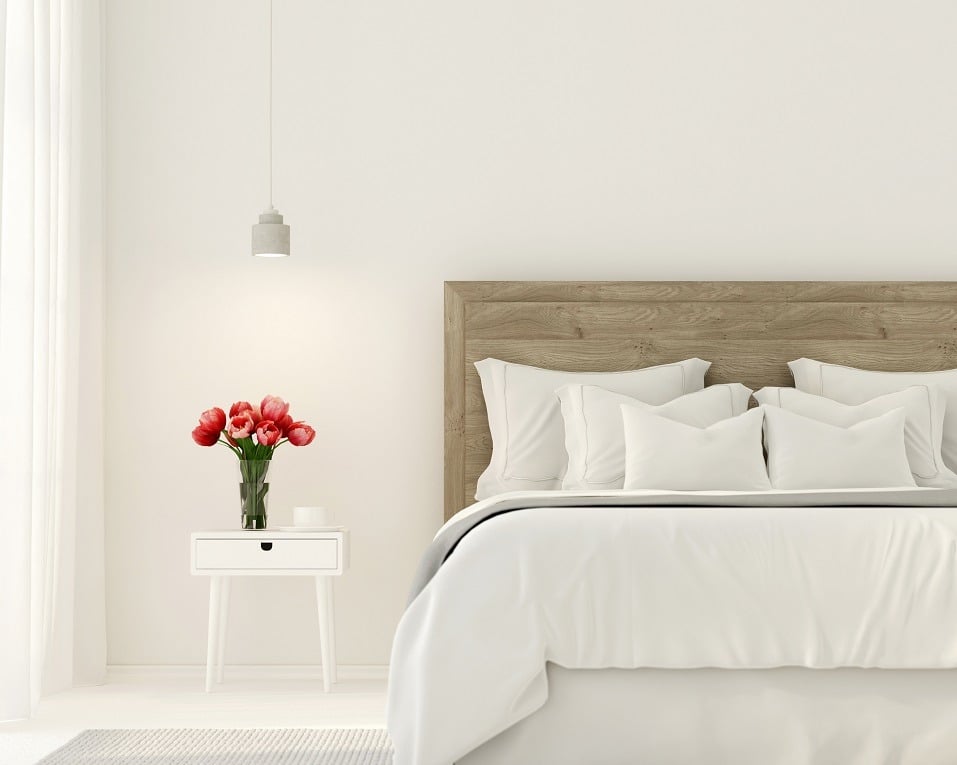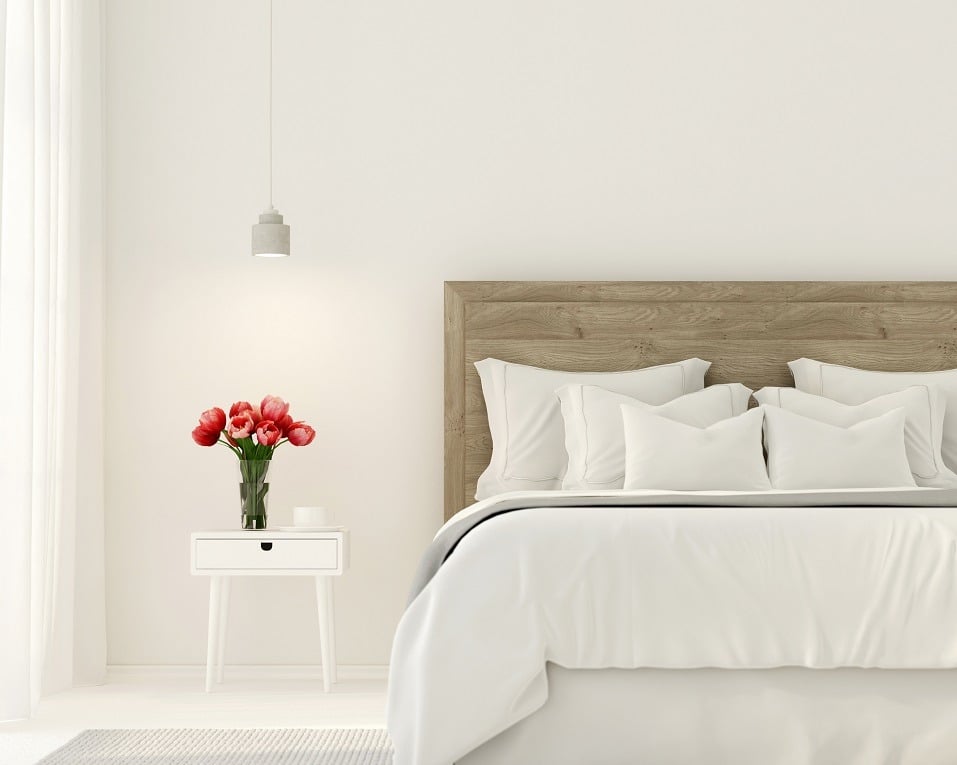 It can easily feel like an asylum. | JZhuk/iStock/Getty Images
White kitchens, white walls, white subway tiles on every wall surface — yes, white looks clean and photographs well, but it can also make you look like you're living in some kind of sterile environment when you overuse it.
Here's an idea: try a little bit of color. You might love it.
Next: Everyone's favorite flooring has a dark secret.
6. Bamboo flooring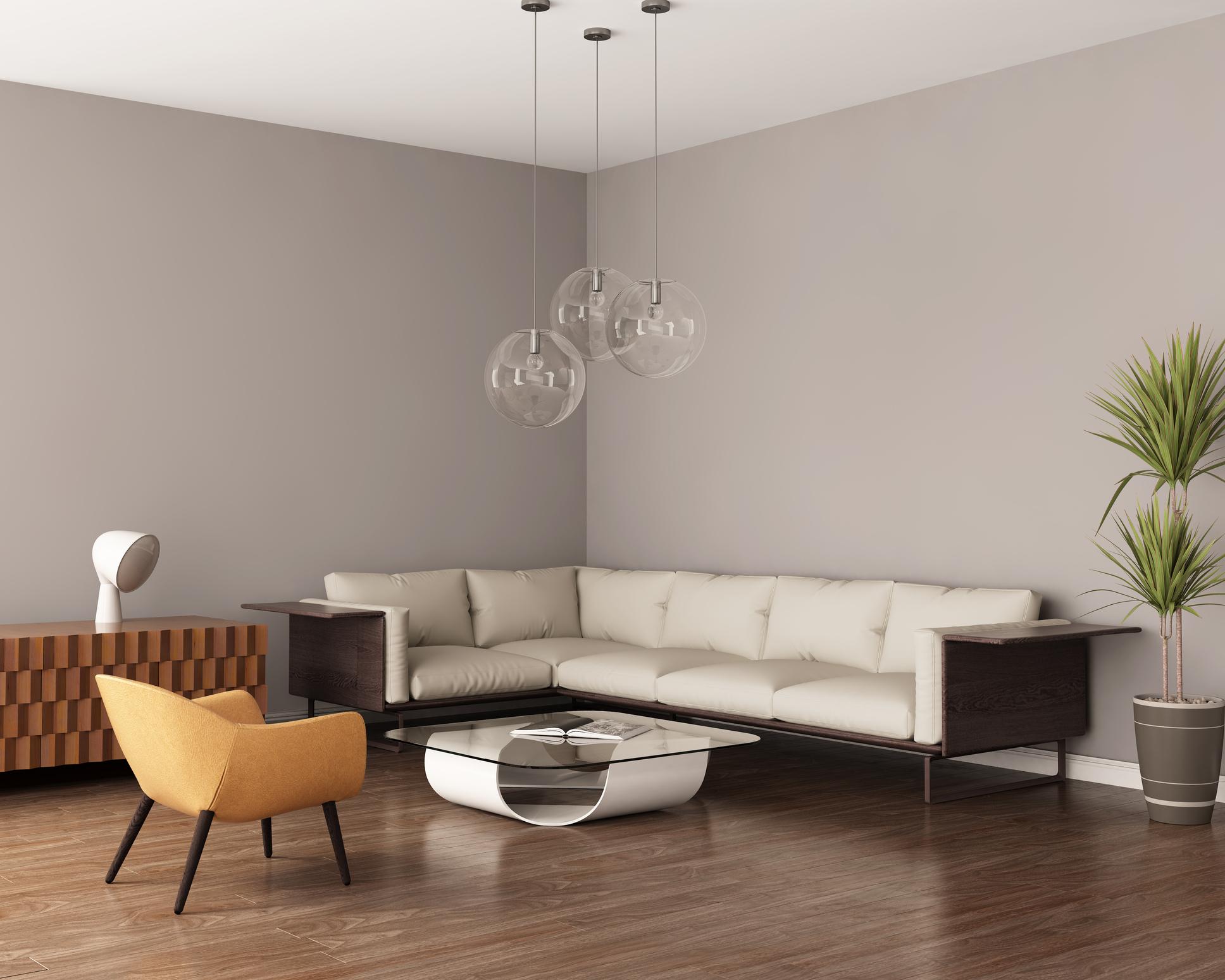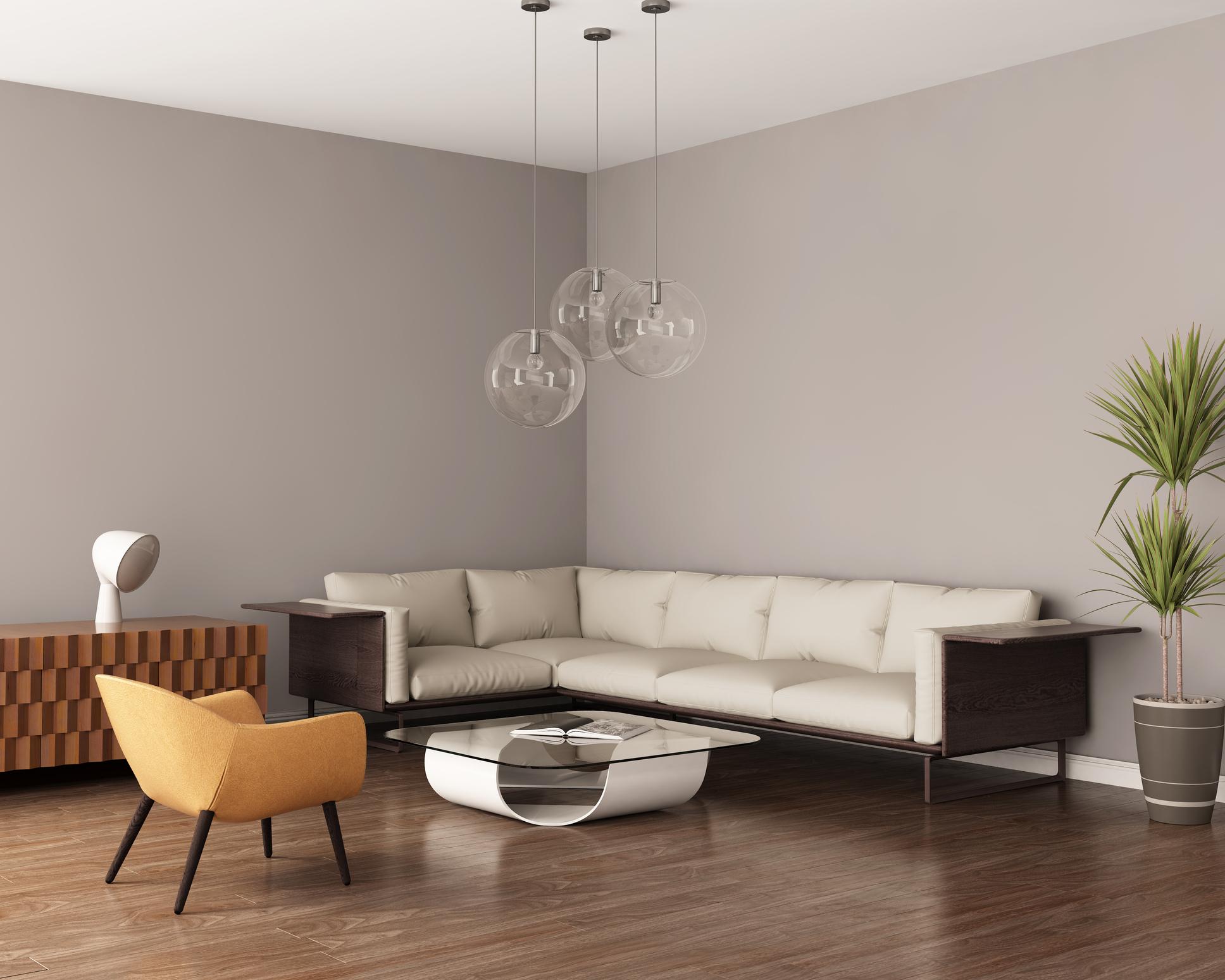 Bamboo flooring was a cheap option, but it is not as eco-friendly as they want you to believe. | mihalis_a/iStock/Getty Images
A couple years ago, bamboo flooring was the magical solution for anyone who wanted the look of hardwood without the cost. Now it's totally out and is even being blamed for causing carbon emissions and may even be affecting biodiversity.
If you want the look of hardwood without the huge expense, try engineered hardwood instead of handscraped exotic wood planks.
Next: This trend looks simple and costs a lot.
7. Industrial accents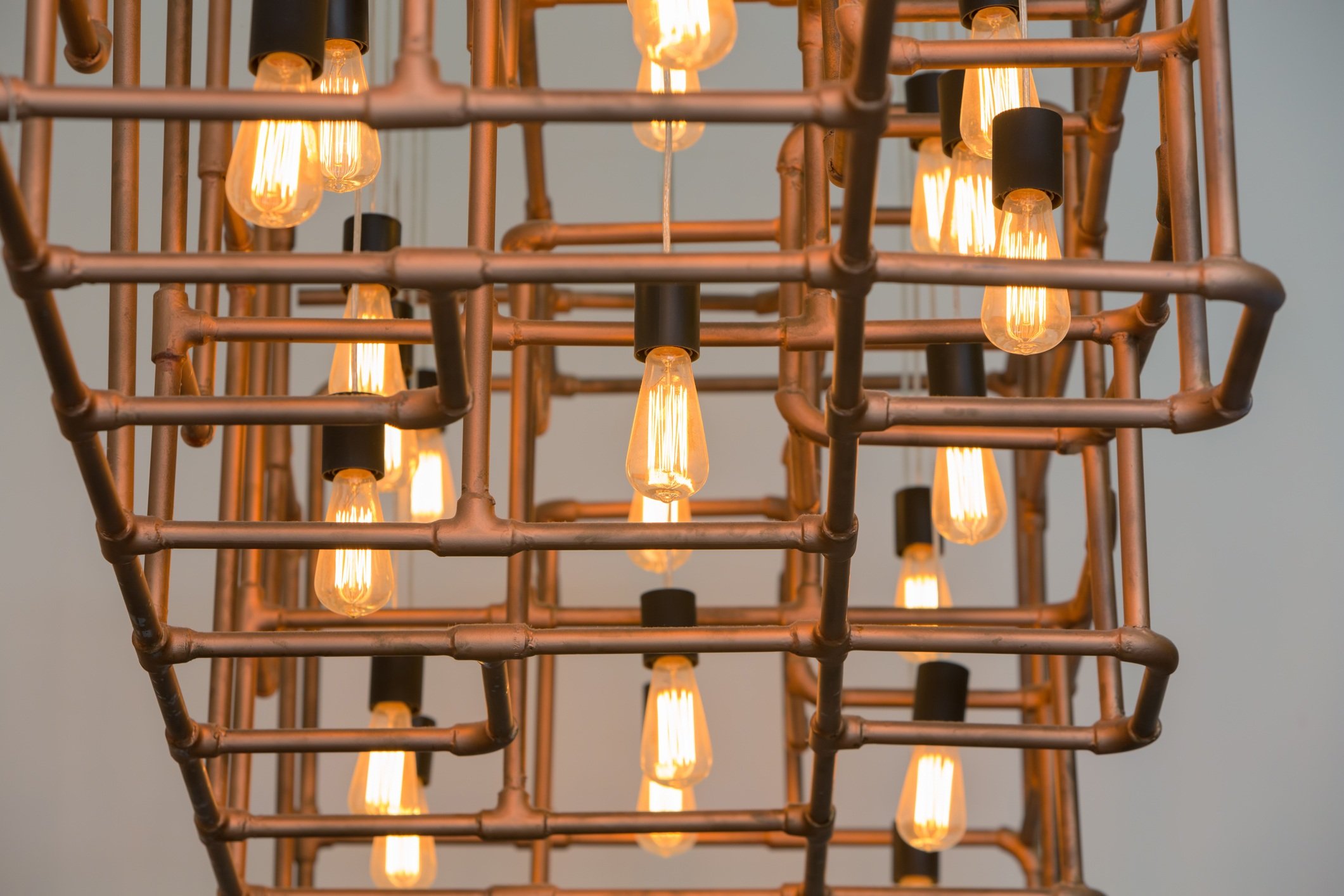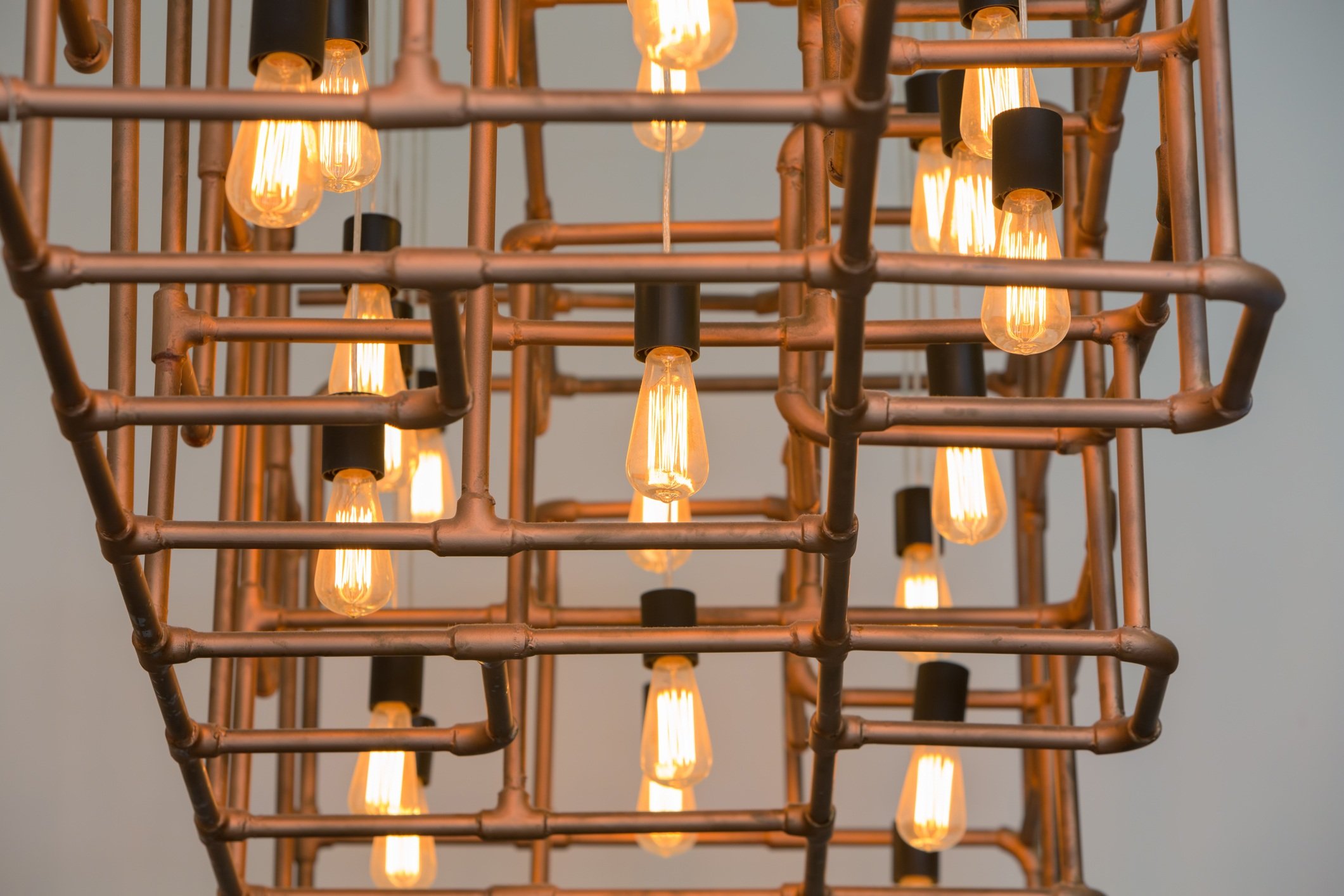 You could make this for a fraction of the price. | WichitS/iStock/Getty Images
Exposed pipe and bare wood shelving had its moment — and that time is finished now.
The industrial theme looks bare and minimalist, but often the cost of this décor is shockingly high. Instead of splurging on utilitarian furniture that costs too much, try a new tactic and find affordably priced options that aren't just a passing trend.
Next: Don't decorate your walls this way.
8. Wall decals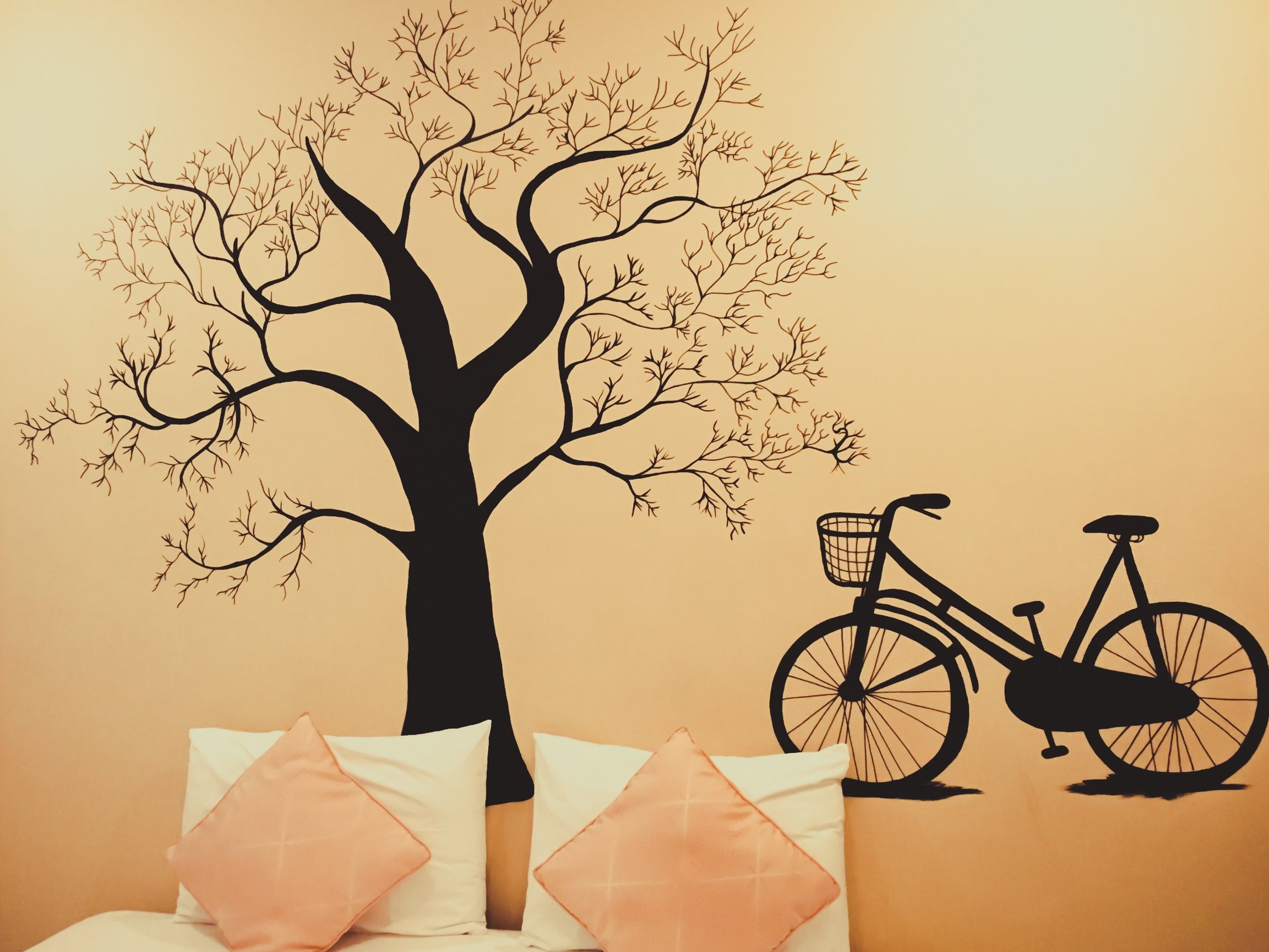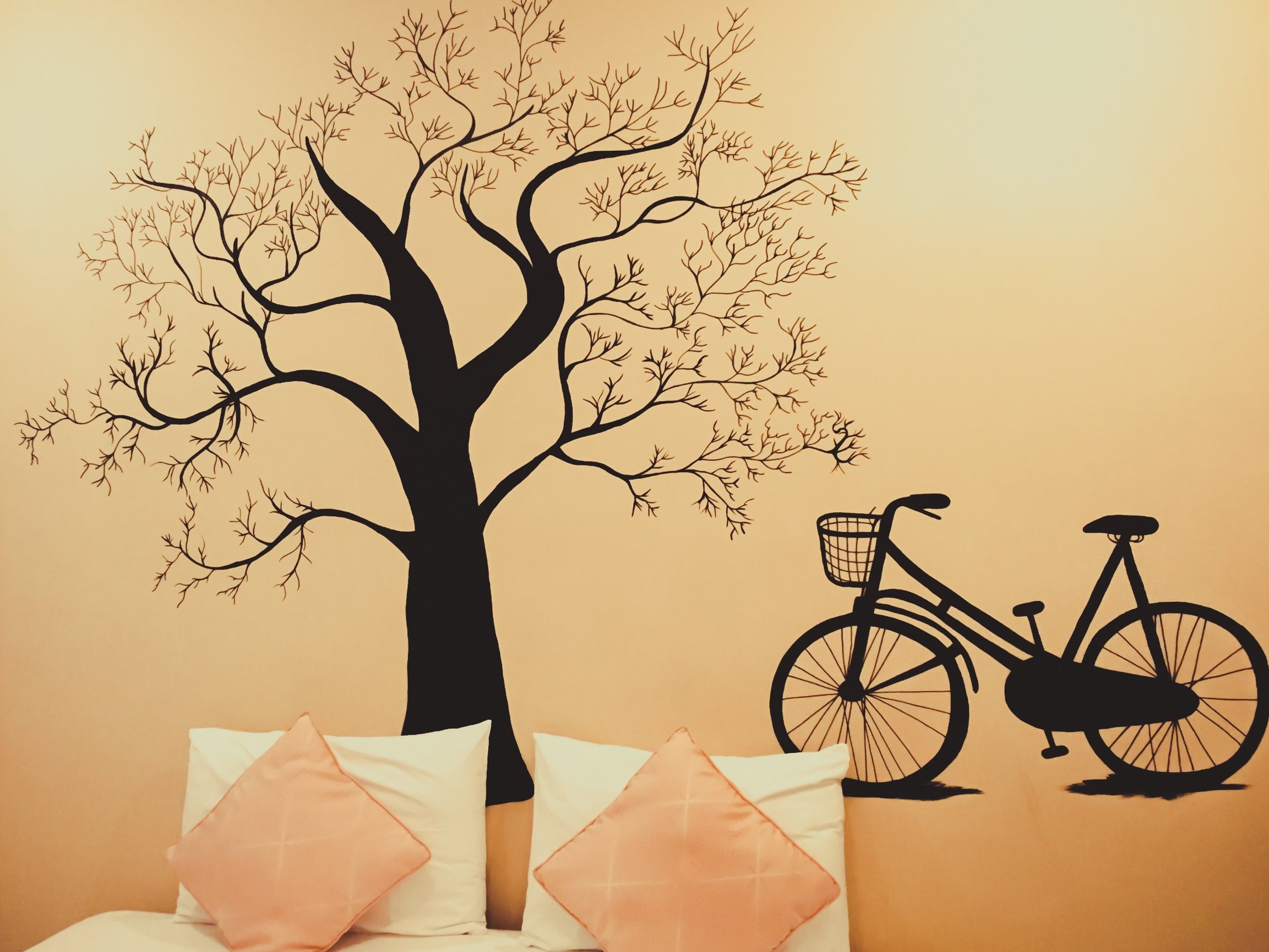 They look cheap. | juffy/iStock/Getty Images
You could create a life-sized forest in your family room using wall decals.
Or, you know, you could just… not.
Wall adhesives ranging from quotes to nature scenes were really popular for a while, but now they've pretty much gone out of style. Show off your love of nature with art prints that are less expensive, less permanent, and less annoying to install.
Next: Make sure the people selling this item aren't lying.
9. Reclaimed wood
You can blame the Gaines' for this one. | Joanna Gaines via Instagram
Put the word "reclaimed" in front of any type of furniture and watch the price double or triple.
In theory, reclaimed wood is repurposed from something old and made into something new. But in practice, people are taking regular wood, distressing it, and then charging a premium for the farmhouse look that everyone seems to want.
Before you overpay, make sure your piece really is really upcycled from a 17th century barn and not just made to look like it was.
Next: These look good on Instagram, but they're hardly practical.
10. Chalkboard walls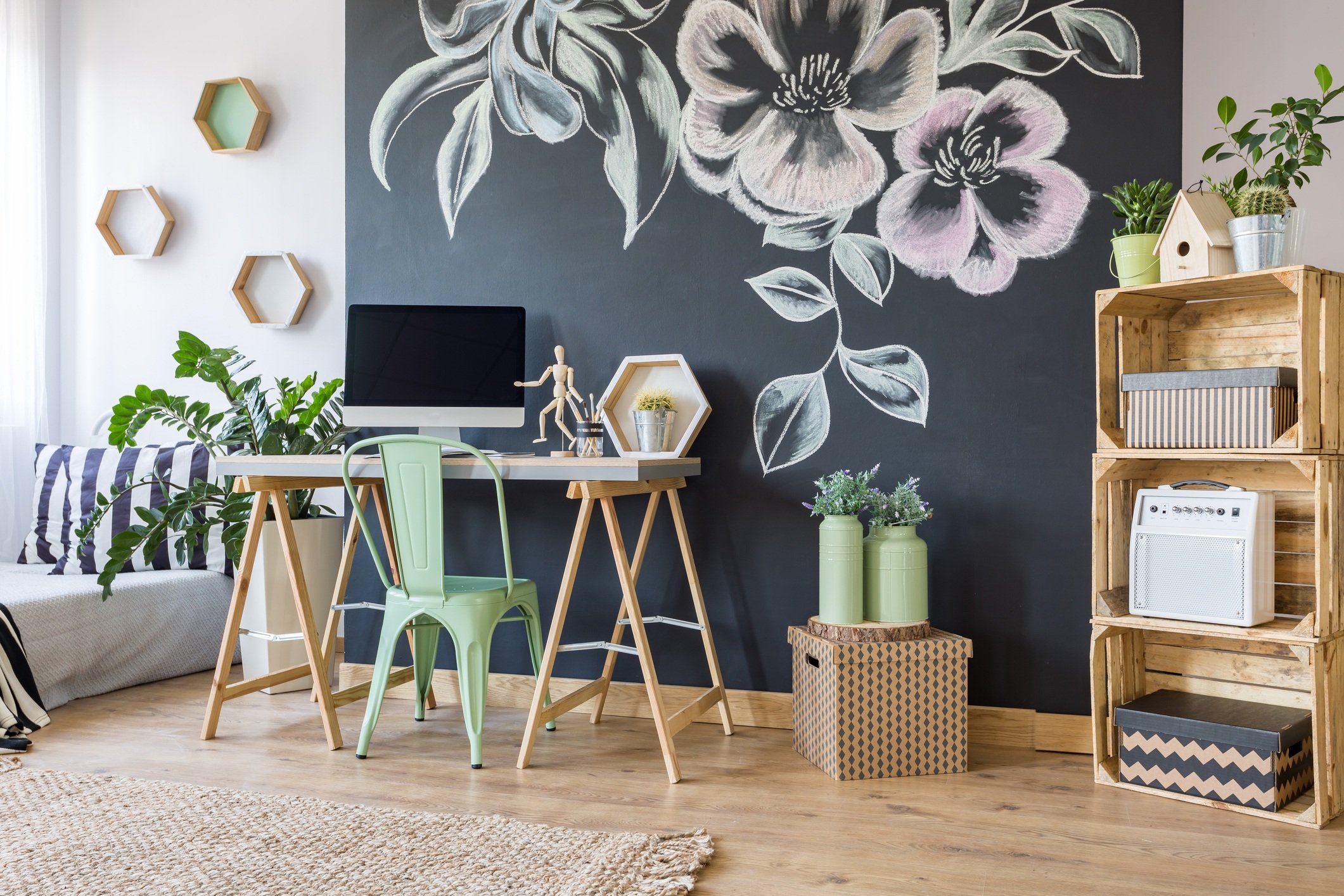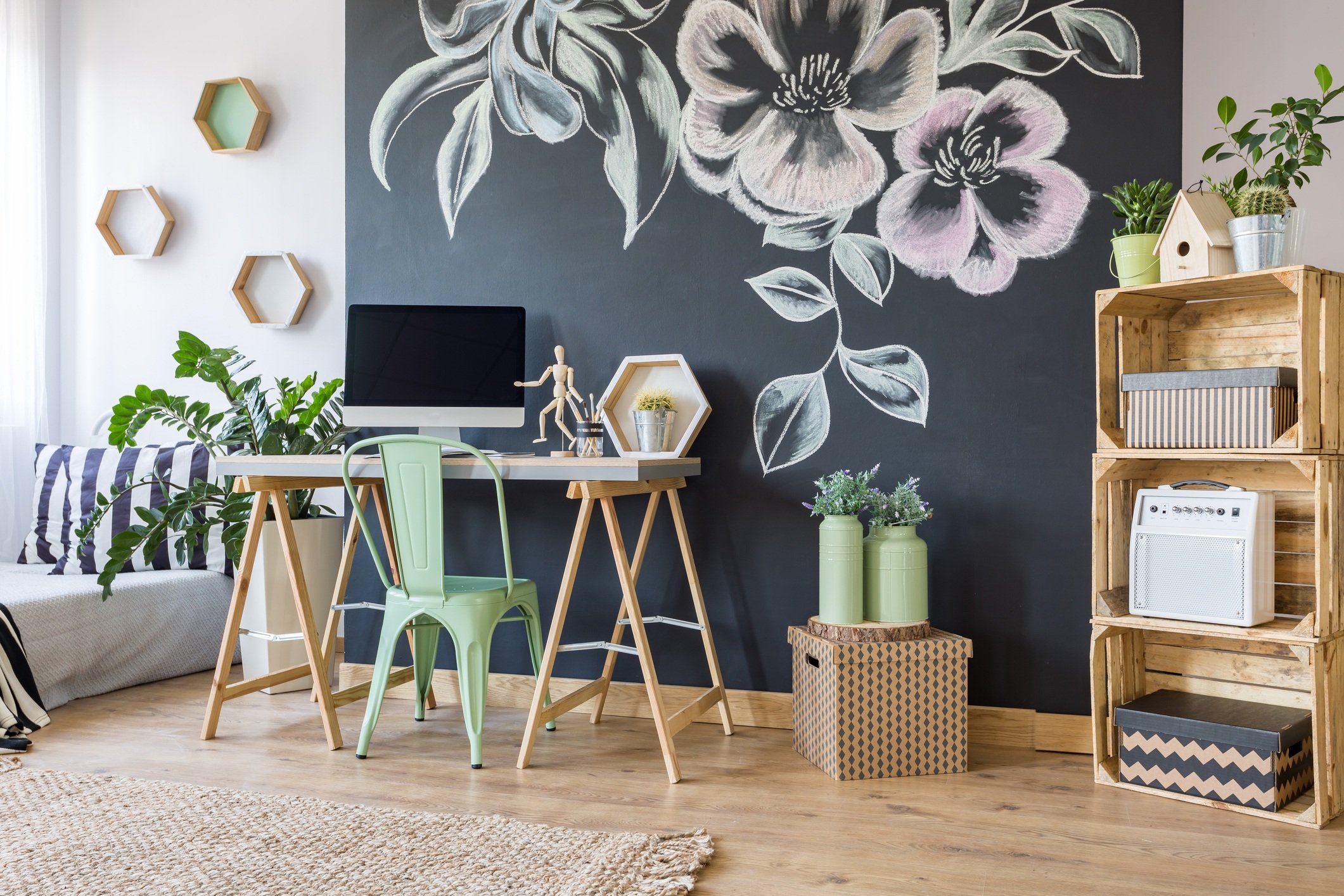 They are dusty and dirty. | KatarzynaBialasiewicz/iStock/Getty Images
They may look good in photographs, but chalkboard walls in real life are quite impractical. Do you really feel like cleaning up chalk dust on a daily basis? Is it practical to write your grocery list on a chalkboard? There's definitely an app for that …
If you must have chalkboards, try using them in small spaces before committing an entire wall of your home to this fading trend.
Next: This animal trend has run its course.
11. Taxidermy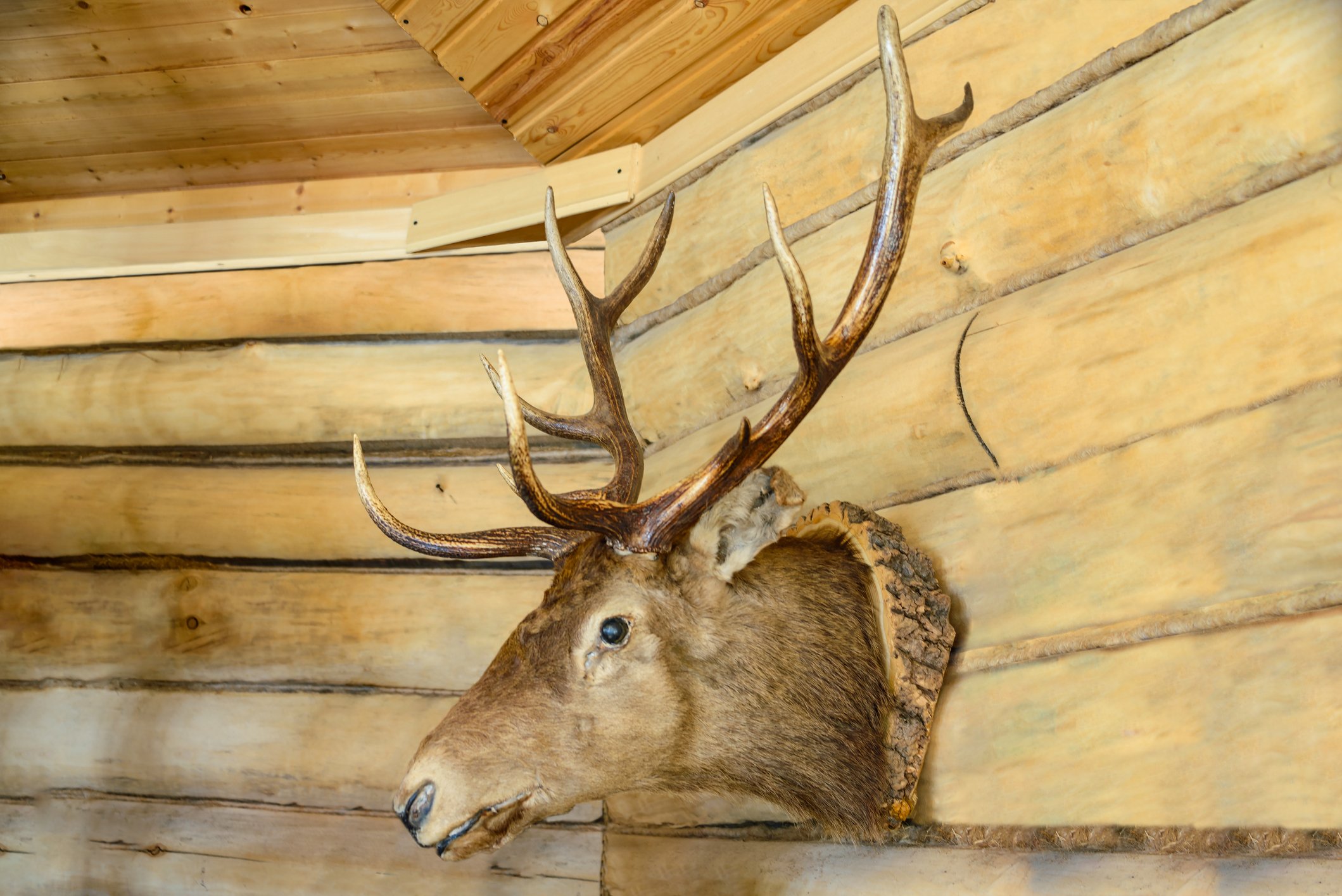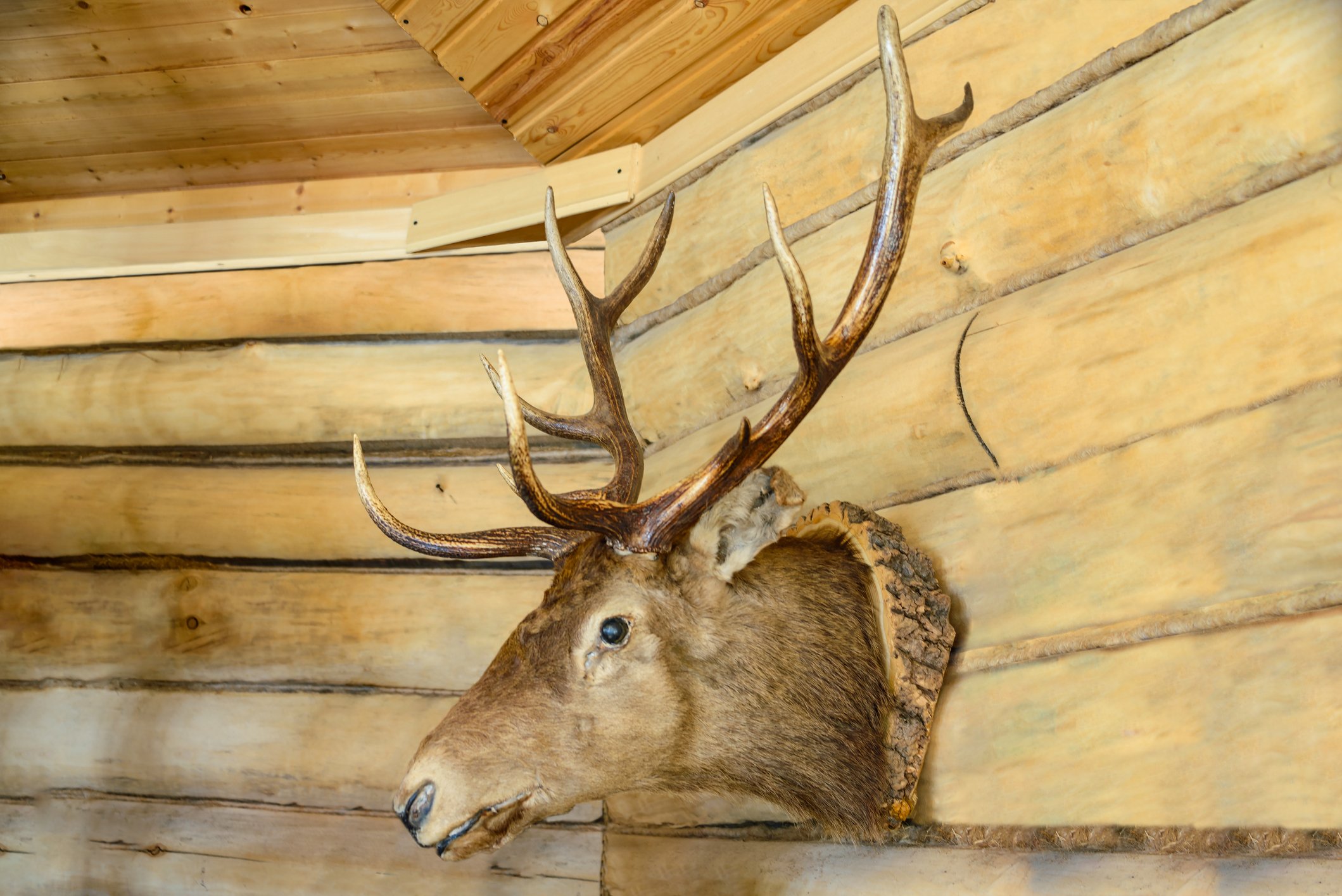 This is just gross. | Igor16/iStock/Getty Images
Real or fake, dead animal heads hanging on the walls is slightly appalling. It's also pricey. Try some pretty framed sketches of animals instead of dropping big money on a ceramic rhinoceros head to hang above the television.
Next: Don't follow this popular trend.
12. Open floor plans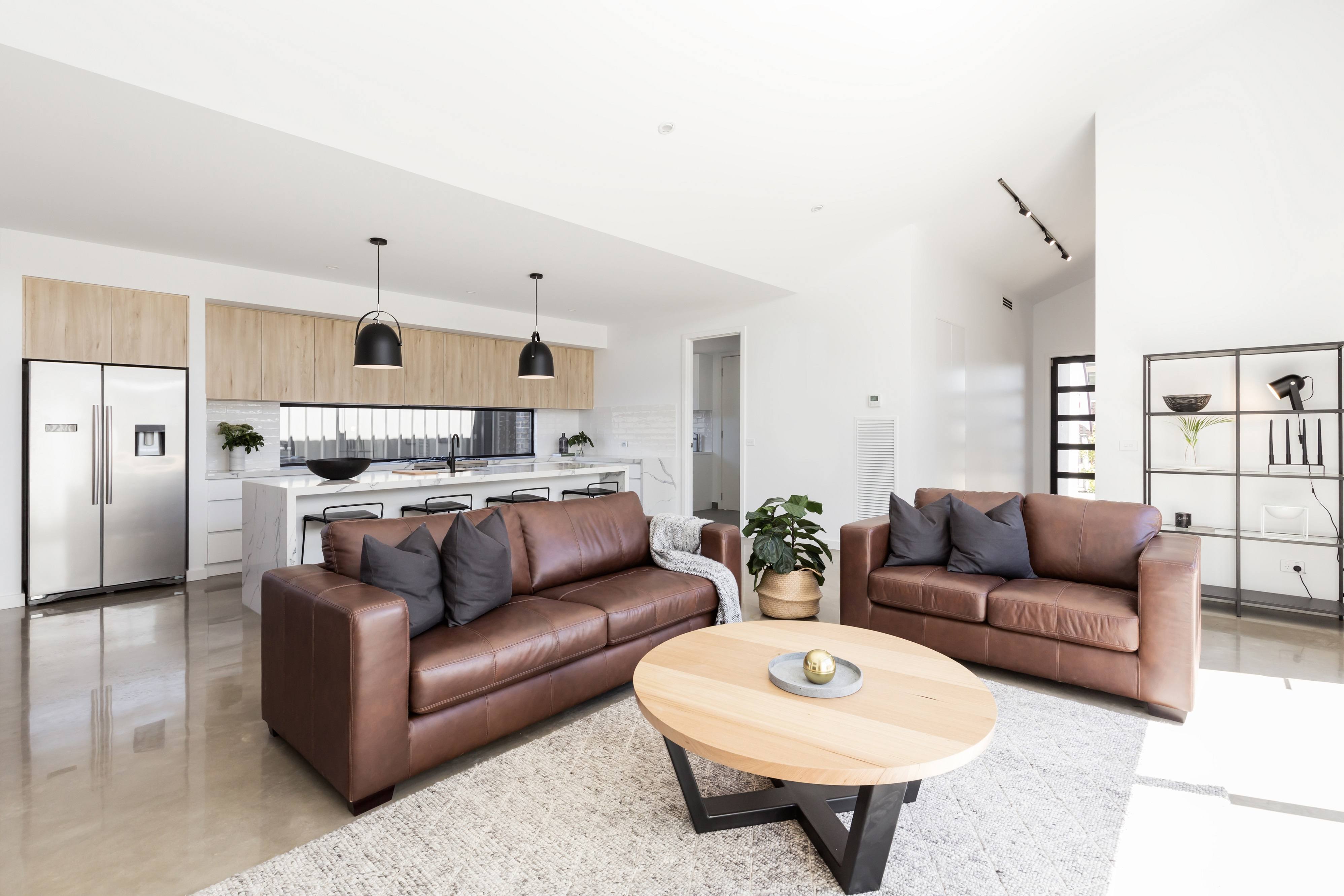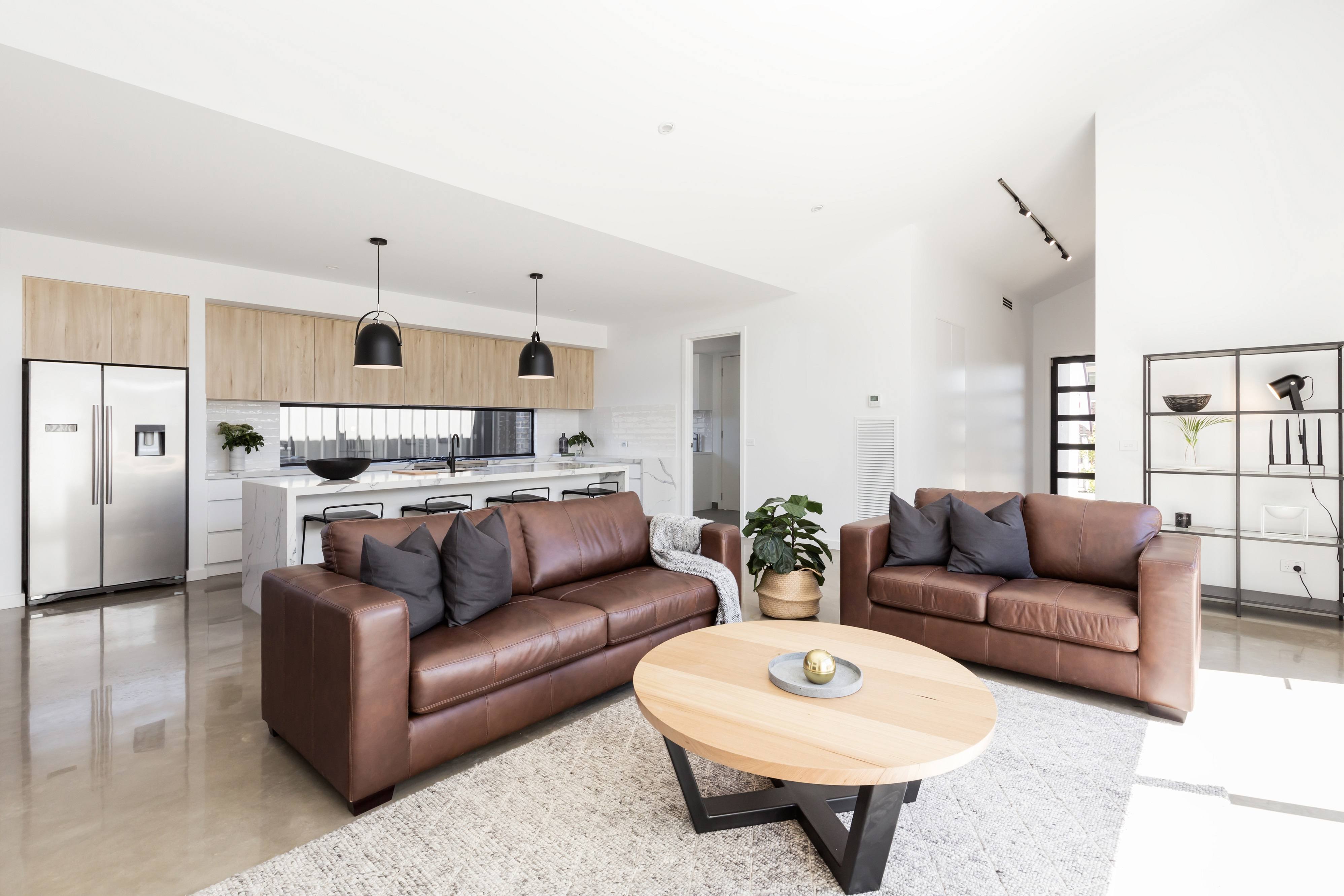 It makes the room larger, but the hassle might not be worth it. | Jodie Johnson/iStock/Getty Images
Taking down every wall you encounter simply isn't wise.
Combining two rooms into one open space can be a great decision for making your home seem more spacious. But take down too many walls and you run the risk of making your house look smaller. Large, multi-purpose rooms are also harder to stage.
Plus, the more walls you take down, the more you'll need to spend on labor. Removing load-bearing walls requires professionals and installing supportive beams to ensure your house doesn't fall down. In the end, the cost and hassle aren't necessarily worth it.
Next: These probably don't belong in your house.
13. Antler chandeliers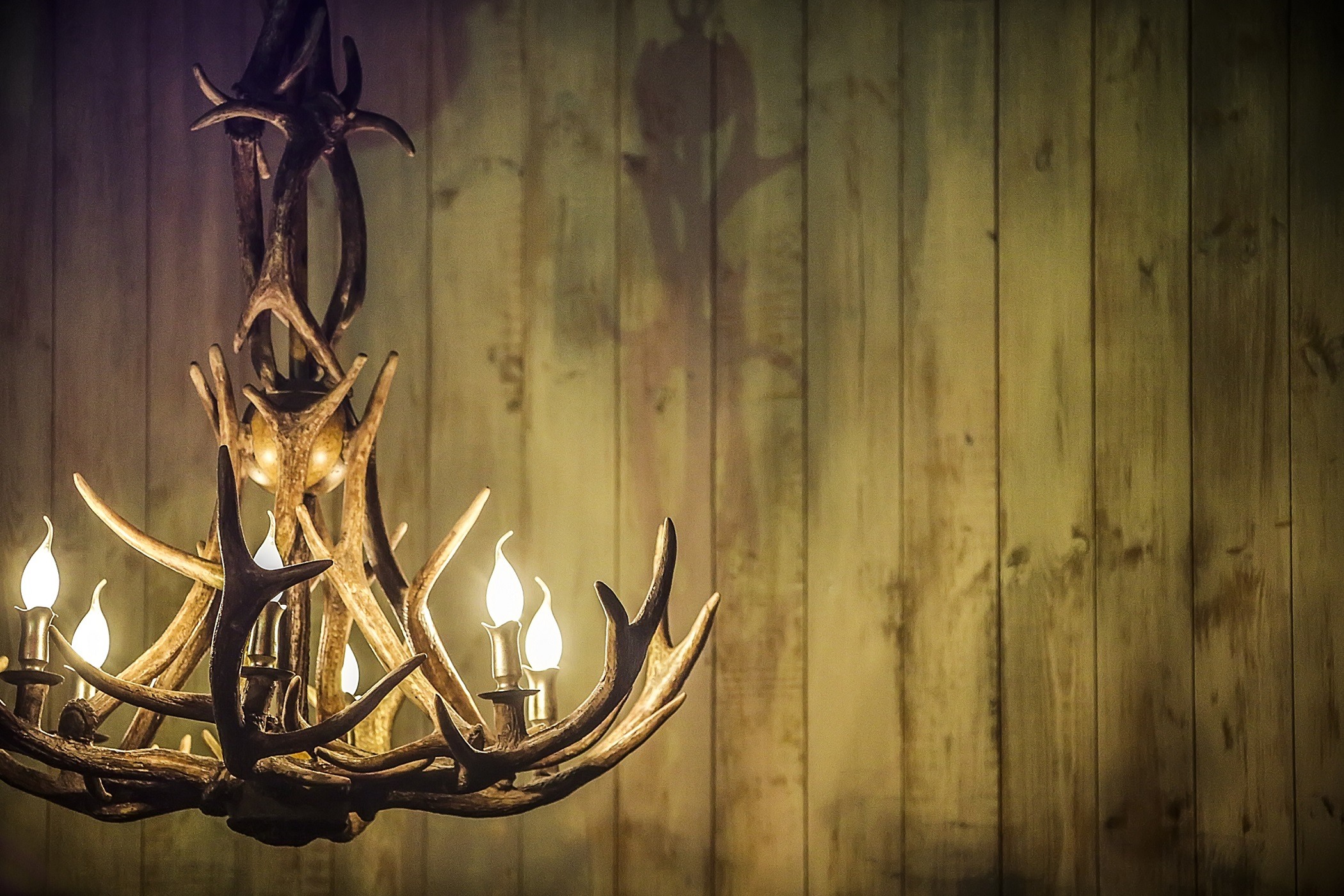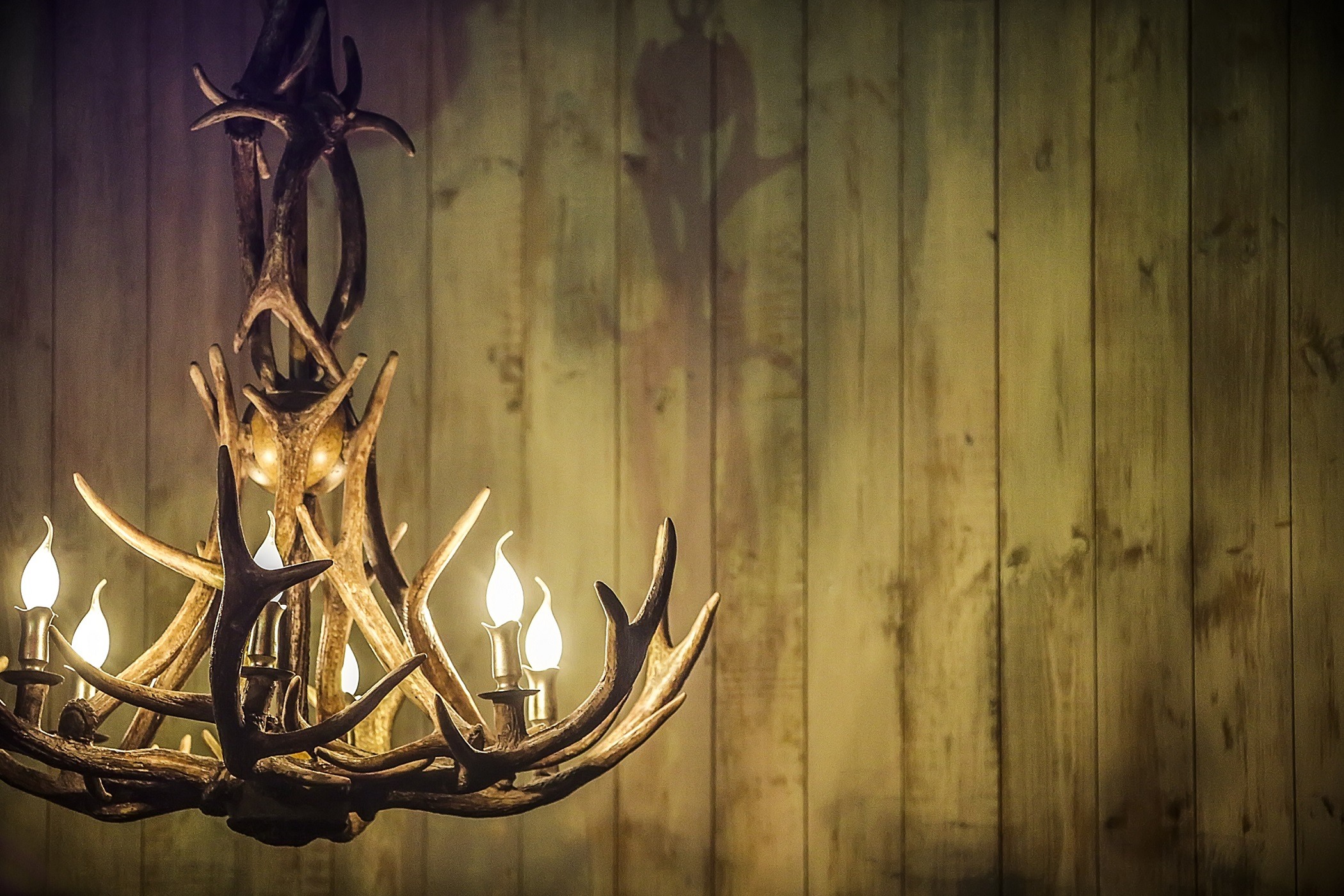 It's just not a good look. | gurkoao/iStock/Getty Images
Do you live in a hunting lodge or a ski chalet? If the answer is no, please skip the overpriced antler chandelier. Yes, even if it's fake.
Next: This is ugly and uncomfortable.
14. Wicker furniture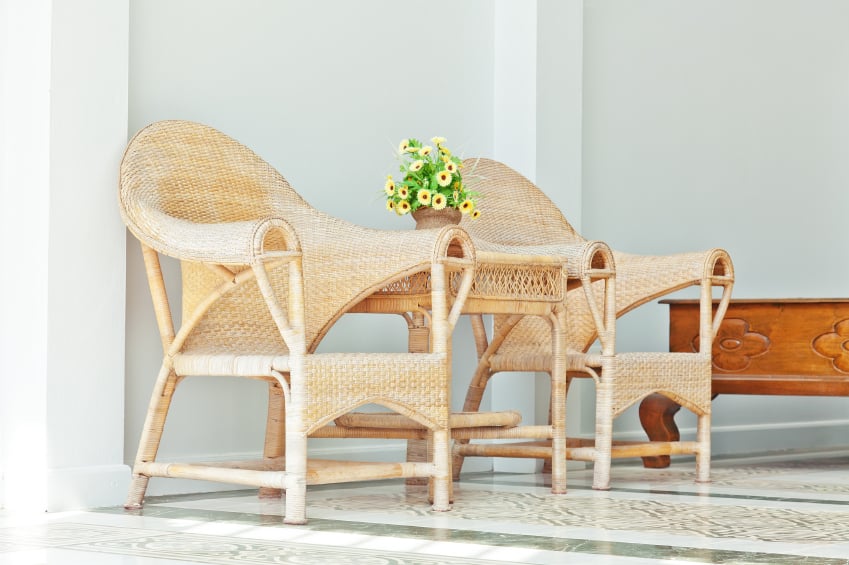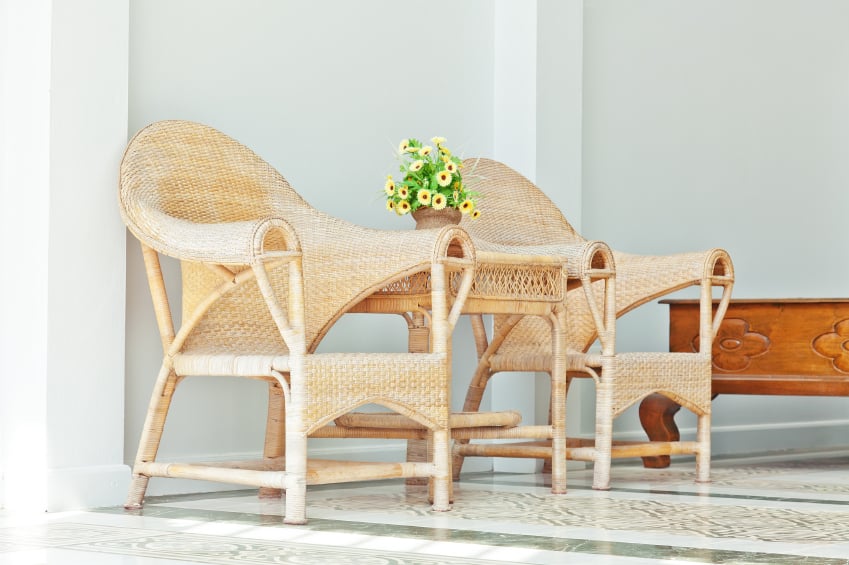 Wicker is weirdly making a comeback. | iStock/Getty Images
Wicker furniture had its heyday in the '70s and now for some reason, it's making a comeback. Don't buy in.
One of the reasons wicker went out of style is that it's very uncomfortable, even with cushions. It's also pricey for something that's bound to be out of style again soon.
Next: It's official — this trend is over.
15. Granite countertops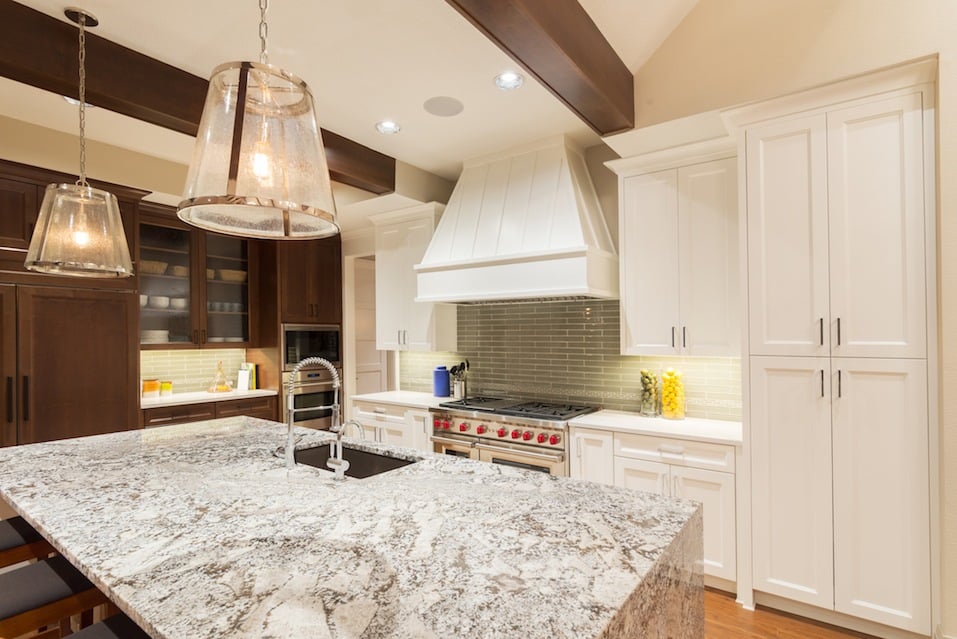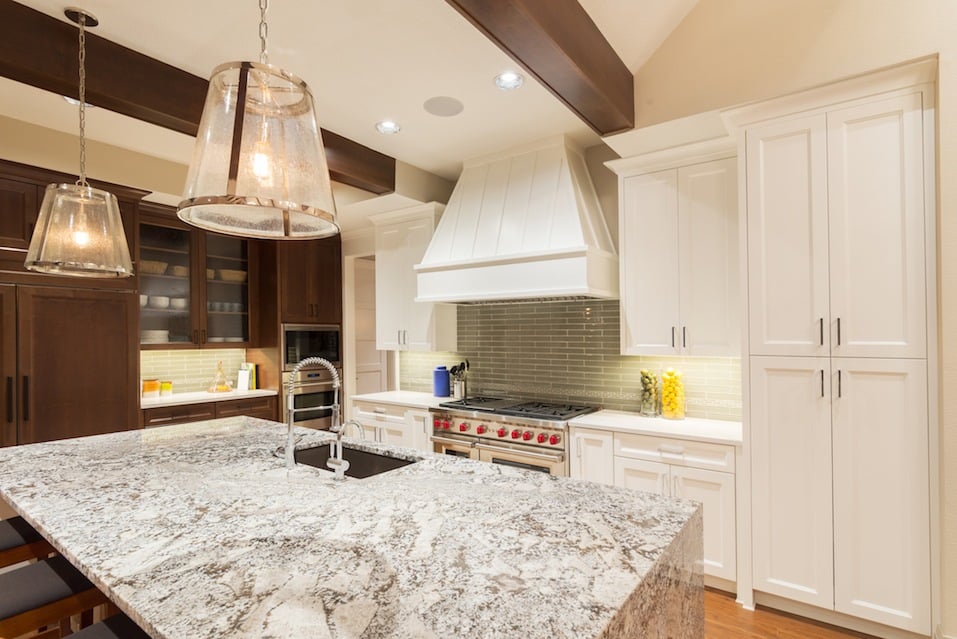 Granite screams '00s. | hikesterson/iStock/Getty Images
Practically every new construction home of the '00s had granite countertops. The trend was so pervasive that it became a kind of joke — and now, homebuyers are fighting back against the overwhelming popularity of granite by intentionally choosing anything but.
Granite is durable, but it's also overdone. Try one of the low-maintenance options including quartz, soapstone, butcher block, or recycled glass.
Read more: The 15 Most Hated Home Decorating Trends That Need to Die in 2017
Check out The Cheat Sheet on Facebook!
Source: Read Full Article