When the 2018 White House Correspondents' Dinner took place on the last Saturday of April — according to tradition — it didn't go so well. The event featured comedian Michelle Wolf, and she took her "roast" to new heights. But was Wolf, who was just doing her job, the problem? Or is it the actual dinner?
Keep reading to find out why Donald Trump wants to do away with the entire White House Correspondents' Dinner tradition and see if you agree.
1. Michelle Wolf's roast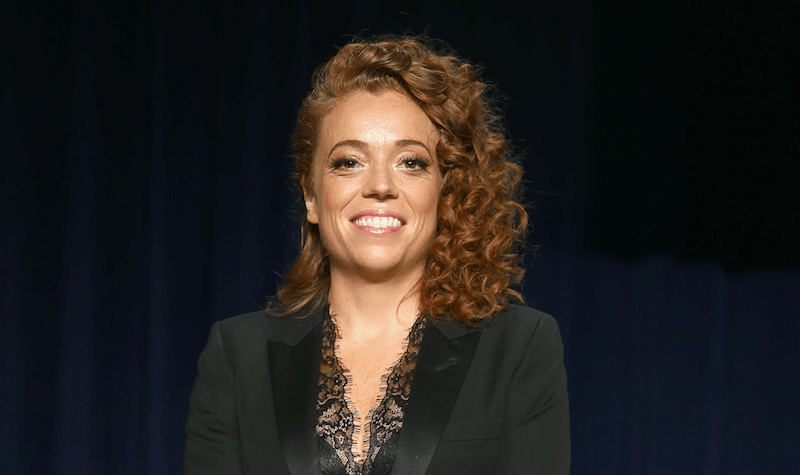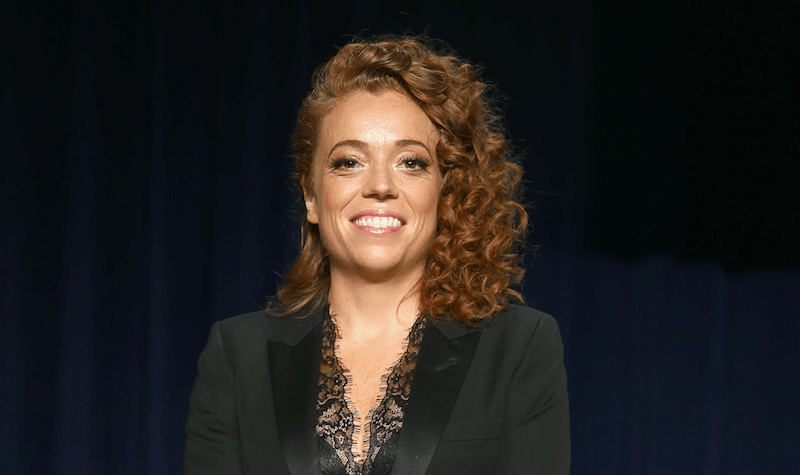 Michelle Wolf got mixed reviews for her jokes. | Tasos Katopodis/Getty Images
Wolf was supposed to make political jokes at the dinner. And that she did. People are divided on her performance — they have both condemned and congratulated her for her brutal jokes about Trump adviser Kellyanne Conway and press secretary Sarah Huckabee Sanders, according to Huffpost.
"Every time Sarah steps up to the podium, I get excited because I'm not really sure what we're going to get: you know, a press briefing, a bunch of lies or divided into softball teams," said Wolf. Another joke centered around Wolf's musings about a tree falling on Conway; Wolf was "not suggesting she get hurt, just stuck."
Next: Did Wolf go too far?
2. Wolf really had it in for Sanders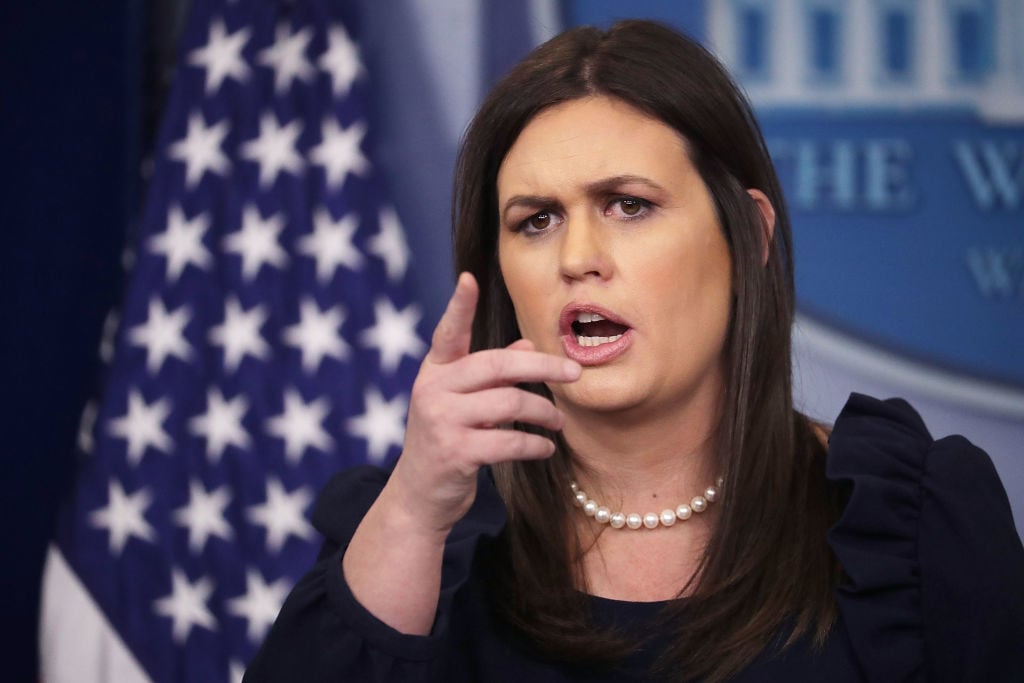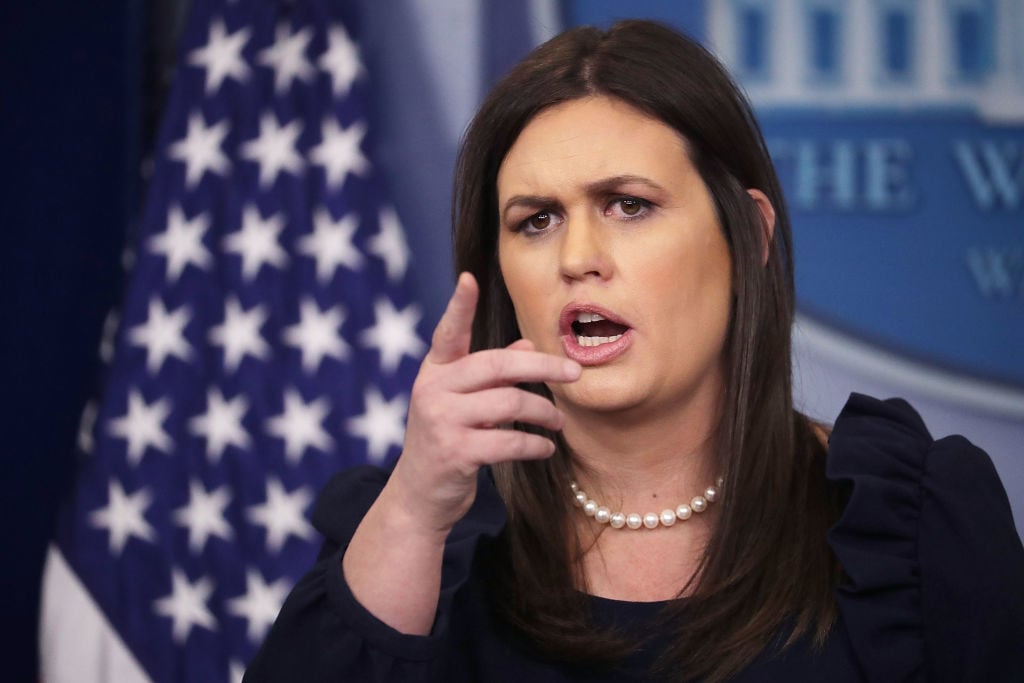 She didn't like the jokes. | Chip Somodevilla/Getty Images
Sarah Huckabee Sanders, who was sitting on the stage representing the Trump administration, sat through a lot of Wolf's jokes, but her face definitely reflected her disgust when Wolf perhaps went too far. "I love you as Aunt Lydia in The Handmaid's Tale," said Wolf. Turns out Wolf was not actually talking about Sanders's appearance, but rather her personality.
Wolf also said that Sanders " … burns facts and then she uses that ash to create a perfect smoky eye." Last but not least, Wolf said, "Like, what's Uncle Tom but for white women who disappoint other white women? Oh, I know. Aunt Coulter."
Next: Trump's boycott     
3. Trump won't attend the dinner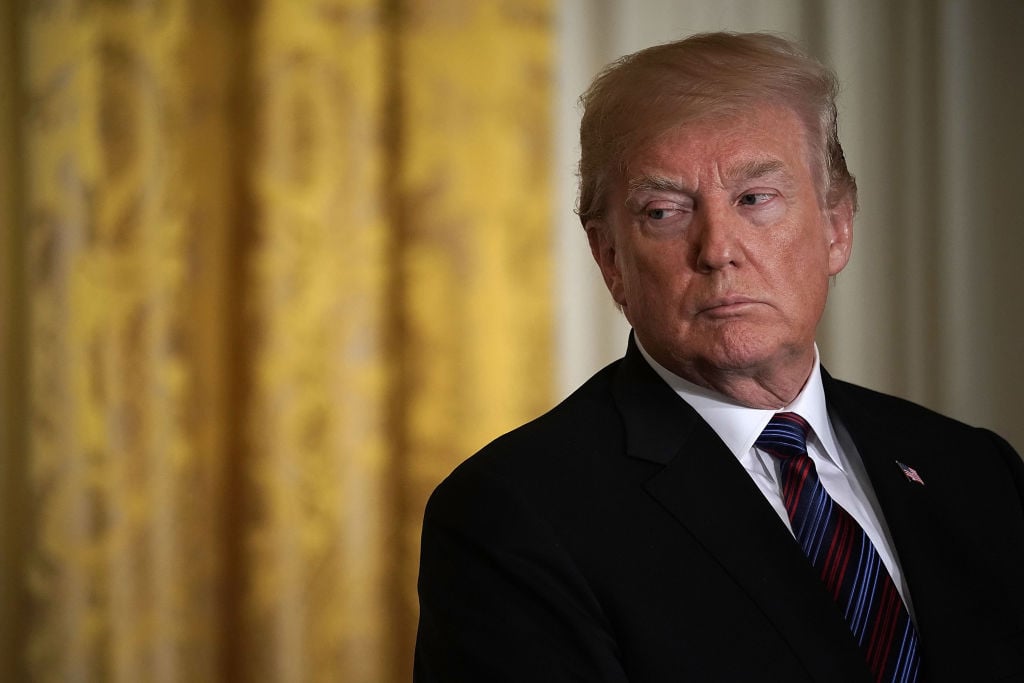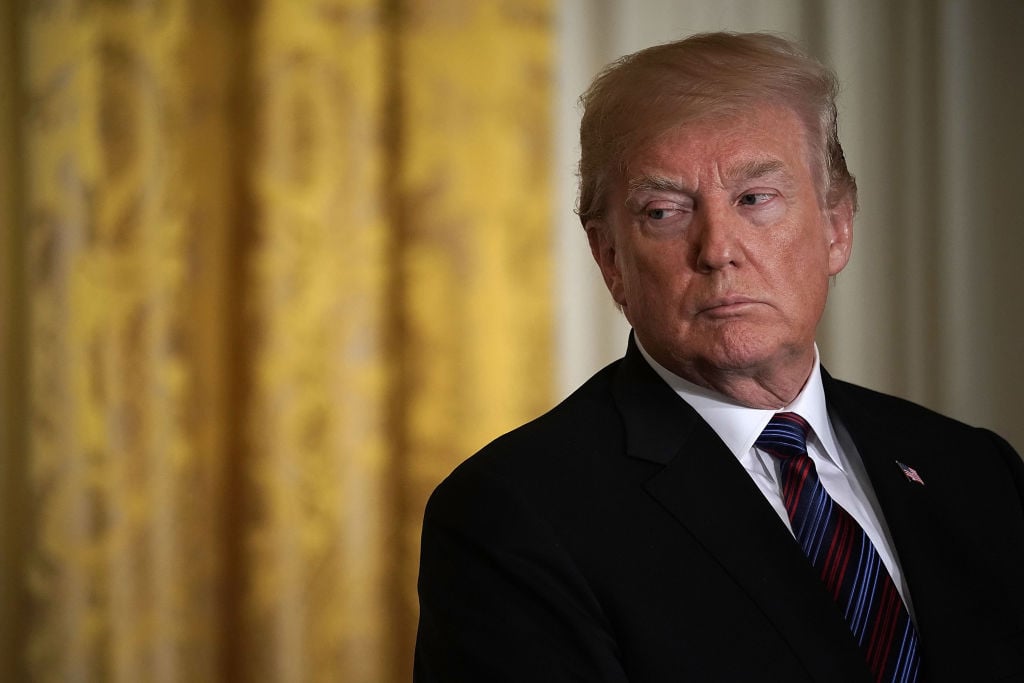 He has refused to attend during his presidency. | Alex Wong/Getty Images
According to The Atlantic, Donald Trump has declined to attend the dinner for two years. When Trump held a rally in Michigan — as the dinner was happening — he asked the crowd, "Is this better than that phony Washington White House Correspondents' Dinner?" In addition, A-list celebrities who once attended the dinner have largely stopped showing up.
Next: Trump calls for an end to the dinner.
4. Trump wants to kibosh the traditional White House dinner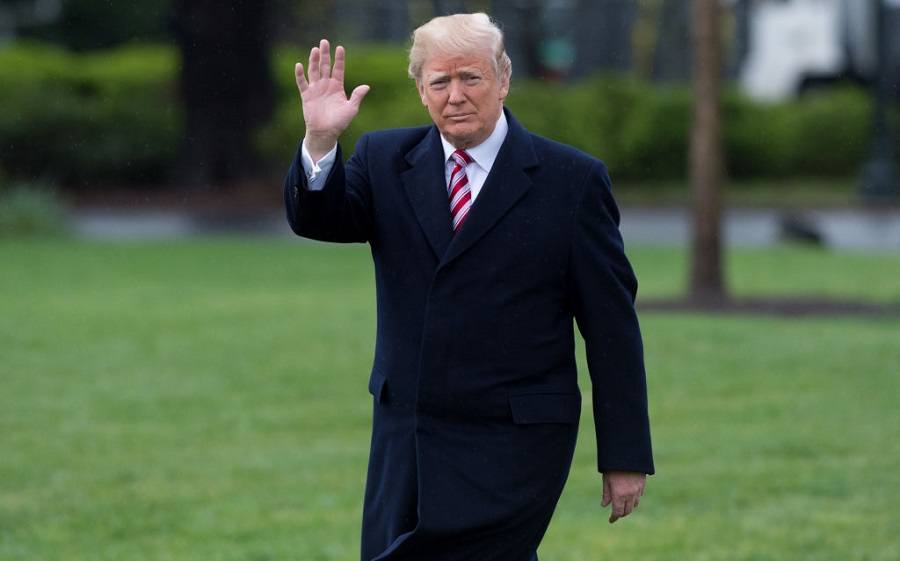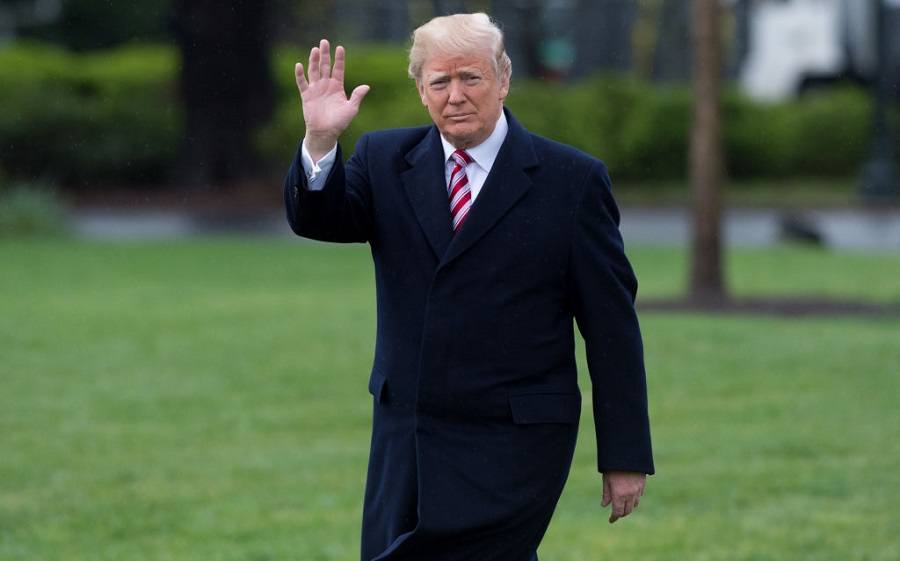 He called it a failure. | Saul Loeb/AFP/Getty Images
After Michelle Wolf's controversial roast at the 2018 dinner, Donald Trump said he wants to do away with the White House Correspondents' Association dinner once and for all, according to Huffpost.
"The White House Correspondents' Dinner was a failure last year, but this year was an embarrassment to everyone associated with it," said Trump in a tweet the day after the dinner. "The filthy 'comedian' totally bombed (couldn't even deliver her lines-much like the Seth Meyers weak performance)," added Trump. "Put Dinner to rest, or start over!" he concluded.
Next: Trump got really angry.
5. Donald Trump had more to say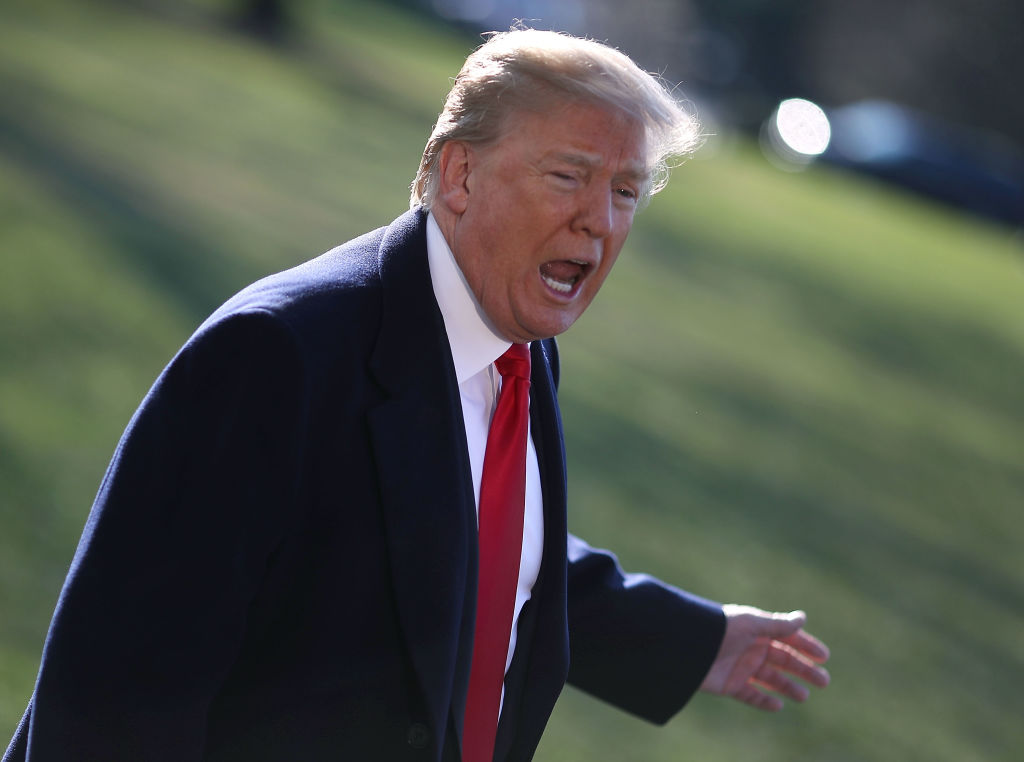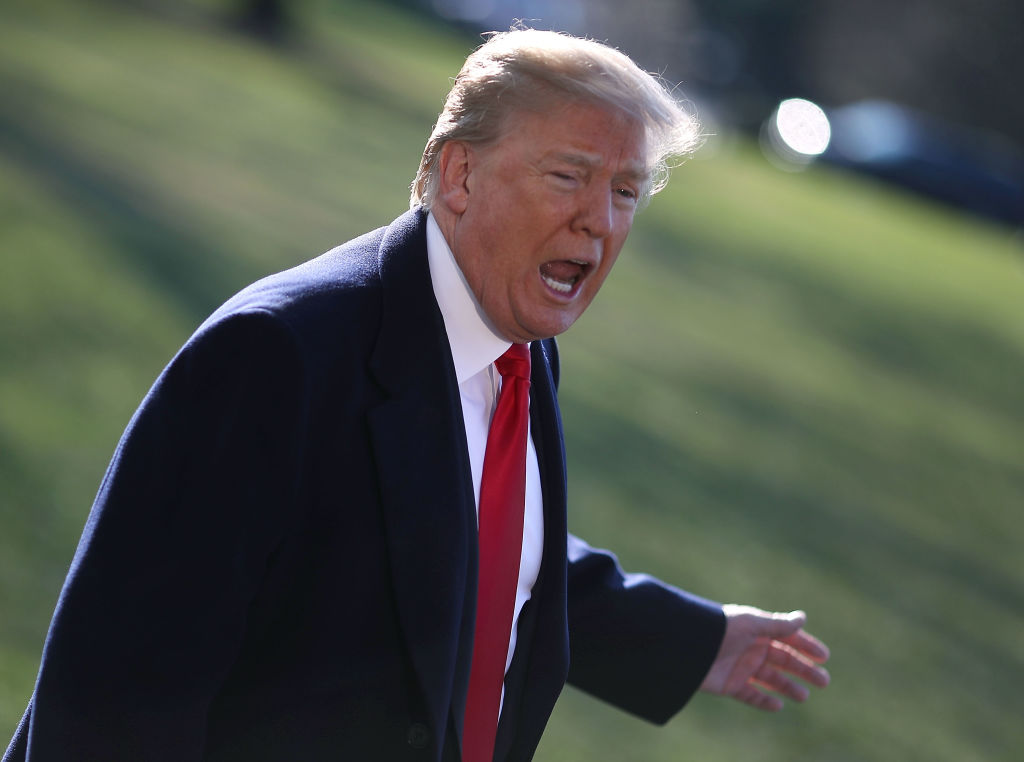 He took to Twitter. | Mark Wilson/Getty Images

Trump must have worked up a head of steam over the weekend after the dinner took place, according to Huffpost. By Monday morning, he tweeted that the dinner is "DEAD as we know it." Apparent, he was really in a state. "This was a total disaster and an embarrassment to our great Country and all that it stands for," tweeted Trump. "FAKE NEWS is alive and well and beautifully represented on Saturday night!"
Next: Another president weighs in.
6. The White House Correspondents' Association president reacts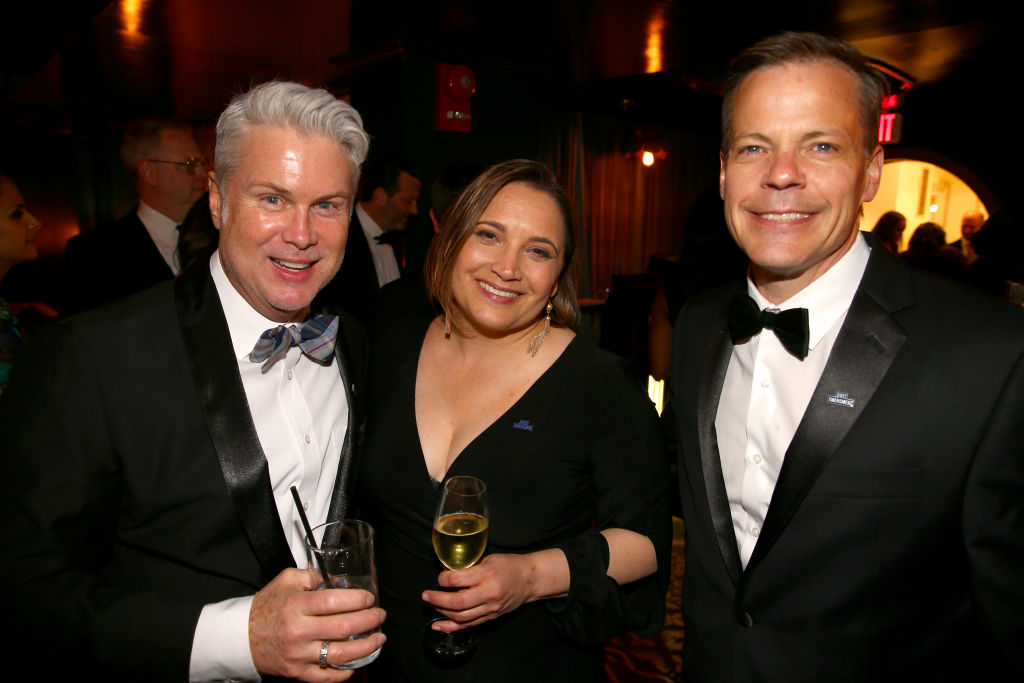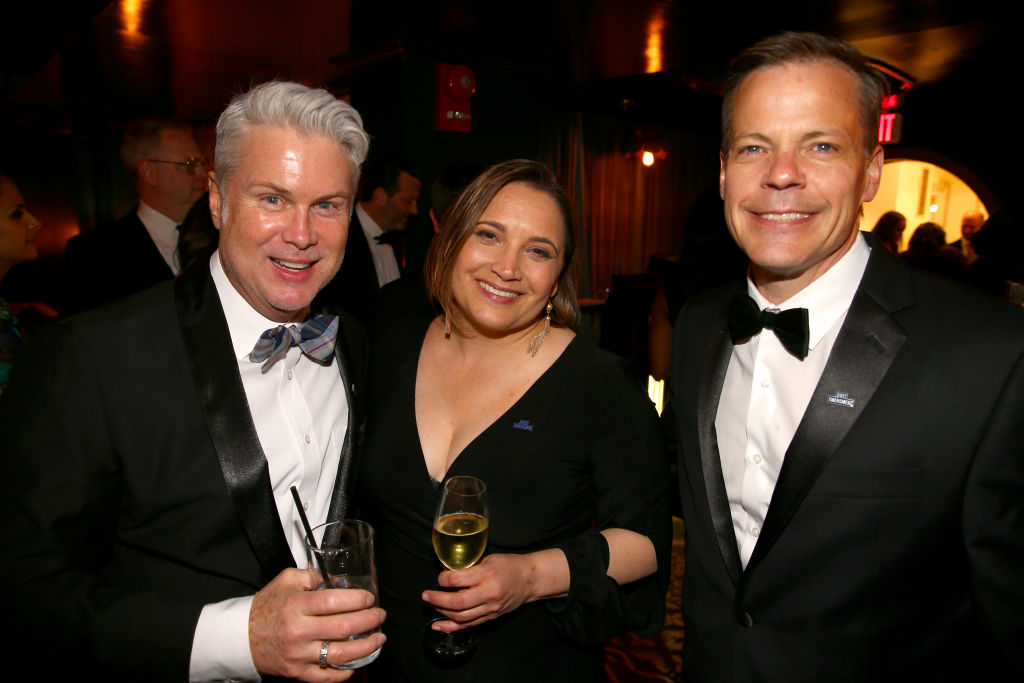 She felt the dinner should have been more unifying. | Tasos Katopodis/Getty Images for Netflix
Of the media figures who attended the dinner, many felt Wolf had gone too far — and praised the "victims" of her jokes — and many felt she not only targeted Republicans but also Democrats and the media, according to Huffpost.
The White House Correspondents' Association president had this to say: "Last night's program was meant to offer a unifying message about our common commitment to a vigorous and free press while honoring civility, great reporting and scholarship winners, not to divide people," said Margaret Talev. "Unfortunately, the entertainer's monologue was not in the spirit of that mission."
Next: Wolf fires back.
7. Michelle Wolf defended her set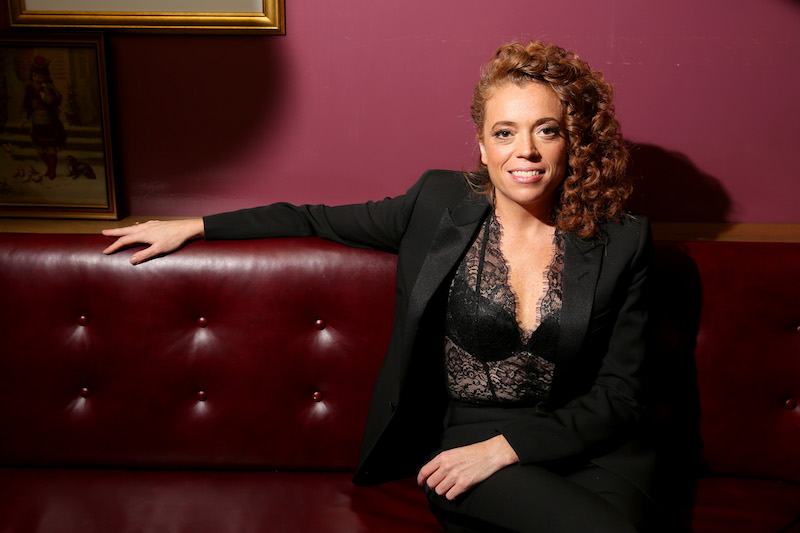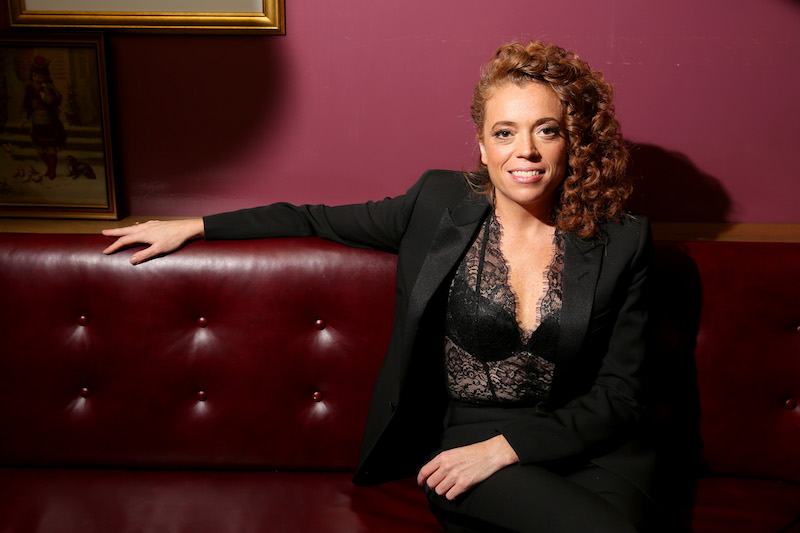 She stood by her set. | Tasos Katopodis/Getty Images for Netflix
Wolf took to social media to defend her set against some of the critiques, according to Huffpost. She spoke up when Mika Brzezinski, host of the MSNBC's weekday morning broadcast show Morning Joe, tweeted this: "Watching a wife and mother be humiliated on national television for her looks is deplorable. I have experienced insults about my appearance from the president. All women have a duty to unite when these attacks happen and the WHCA owes Sarah an apology."
Wolf fired back with, "Why are you guys making this about Sarah's looks? I said she burns facts and uses the ash to create a *perfect* smoky eye. I complimented her eye makeup and her ingenuity of materials."
Read more: The Most Vicious Times Comedians Burned Sarah Huckabee Sanders
Check out The Cheat Sheet on Facebook!
Source: Read Full Article