The last U.S. election was perhaps one of the most contentious ever. Even celebrities were "campaigning" for their candidates. Former first lady Michelle Obama, not surprisingly, was in the Democrat's camp — and cast her vote for Hillary Clinton. Keep reading to find out why Michelle Obama mocked Donald Trump's ability to be president on page 5 — and find out why she wanted Clinton in office instead.
1. Obama's choice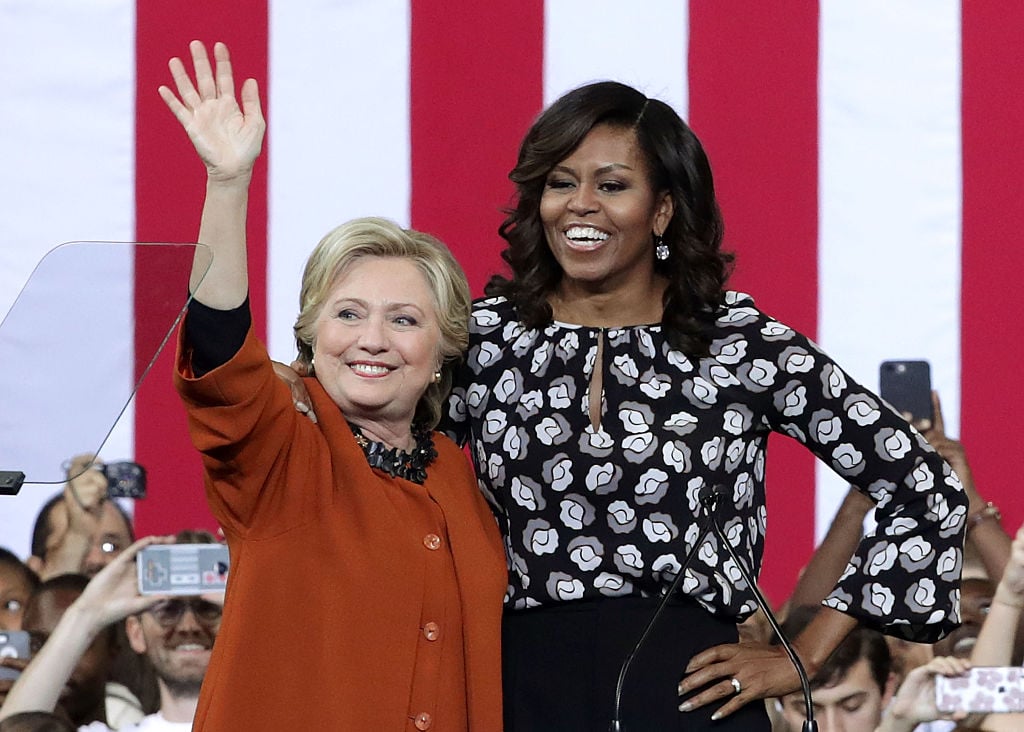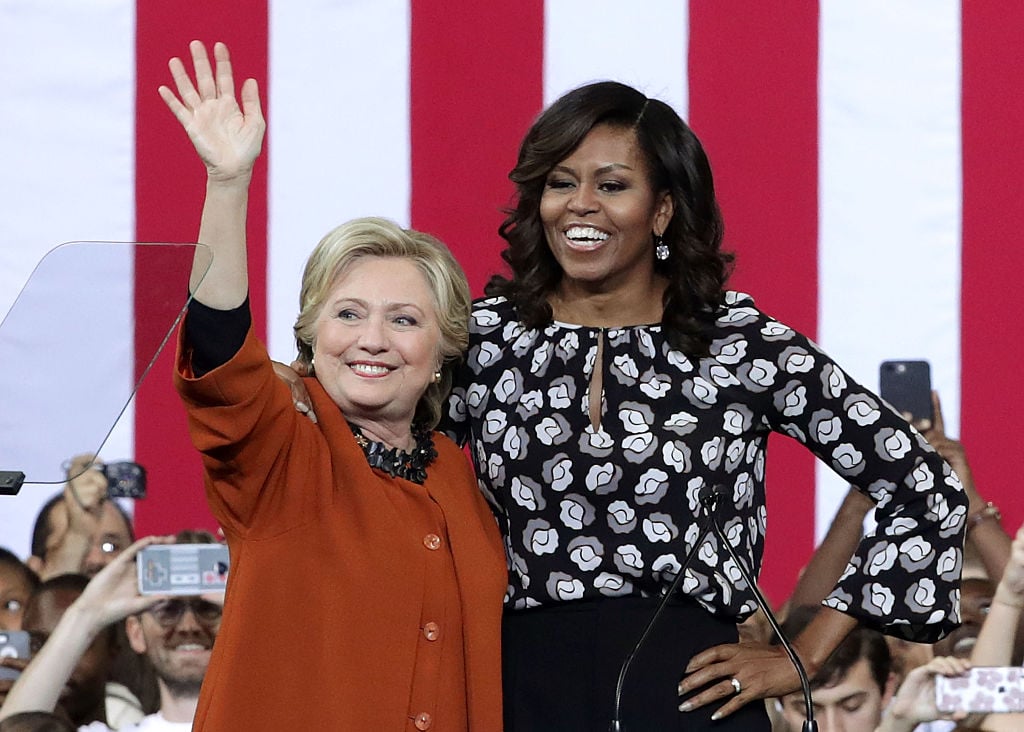 She was rooting for Clinton. | Alex Wong/Getty Images
Michelle Obama was rooting for Hillary Clinton in the 2016 election — Obama did say that Clinton had her issues but that she was infinitely more qualified for the office than Trump, according to Newsweek.
"The best qualified candidate in this last race was a woman," said Obama. "And she wasn't perfect, but she was way more perfect than many of the alternatives."
Next: Obama for president?
2. Obama not interested in seeking candidacy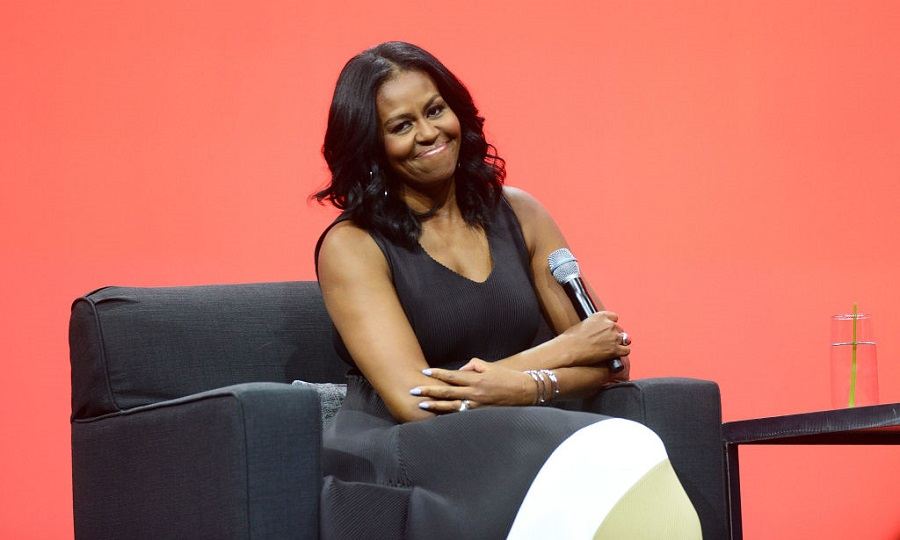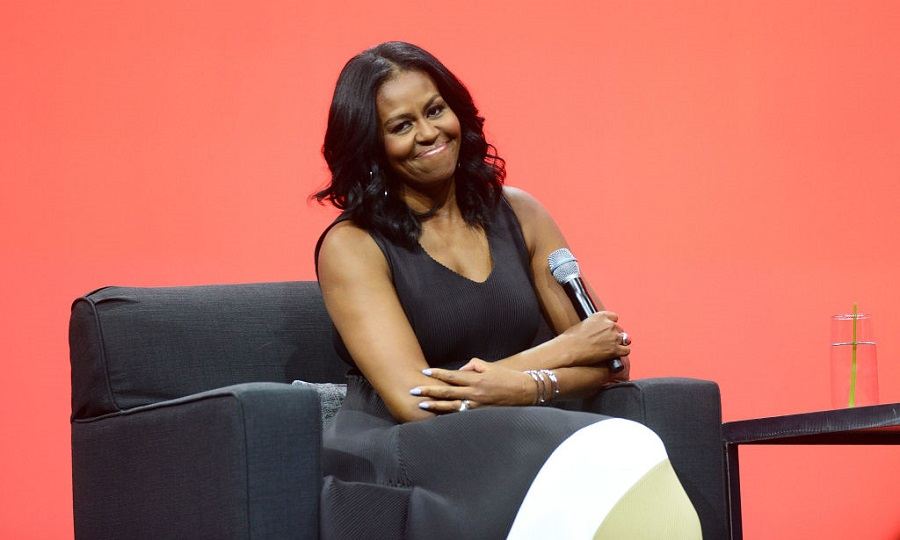 She's not interested in running for president. | Gerardo Mora/Getty Images
At the 39th annual Boston Simmons Leadership Conference, Obama told the crowd that she has no interest in ever running for president, according to Newsweek. Although many American women are passionate about politics, Obama is not.
"Look, the reason why I don't want to run for president — I can't speak for Oprah — but my sense is that first of all, you have to want the job," said Obama. "And you just can't say, 'Well you're a woman, run.'"
"I happen to be married to somebody who has a passion for politics and he dragged me kicking and screaming into this arena," said Obama. "So just because I gave a good speech and I'm smart and intelligent doesn't mean I should be the next president — that's not how we should pick the president, that's been our problem."
Next: Obama on women who voted against Clinton
3. Obama defends Clinton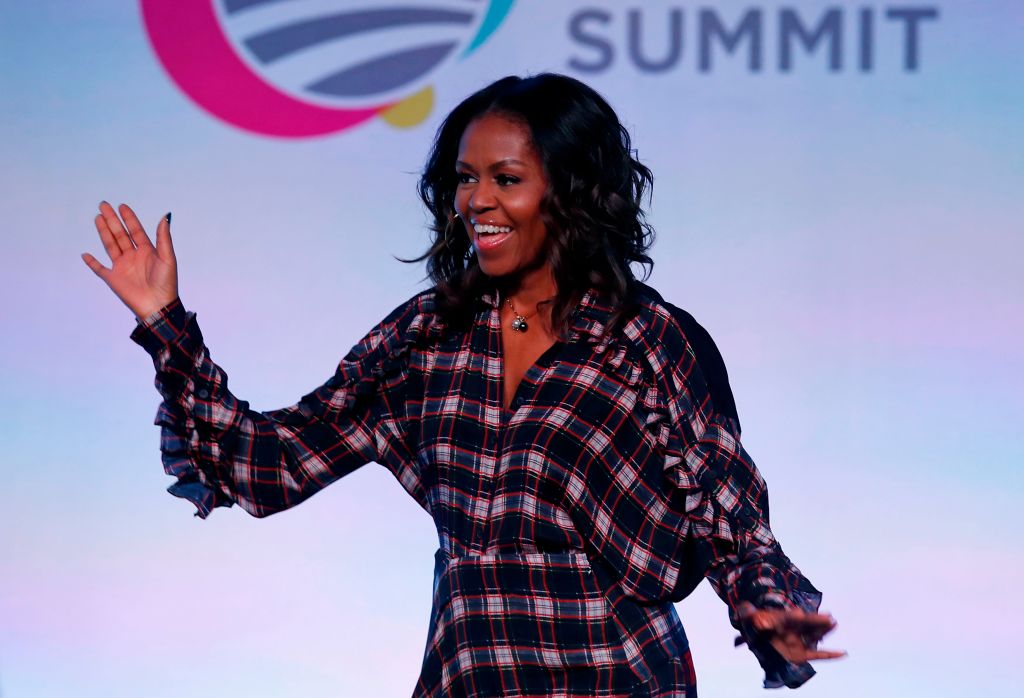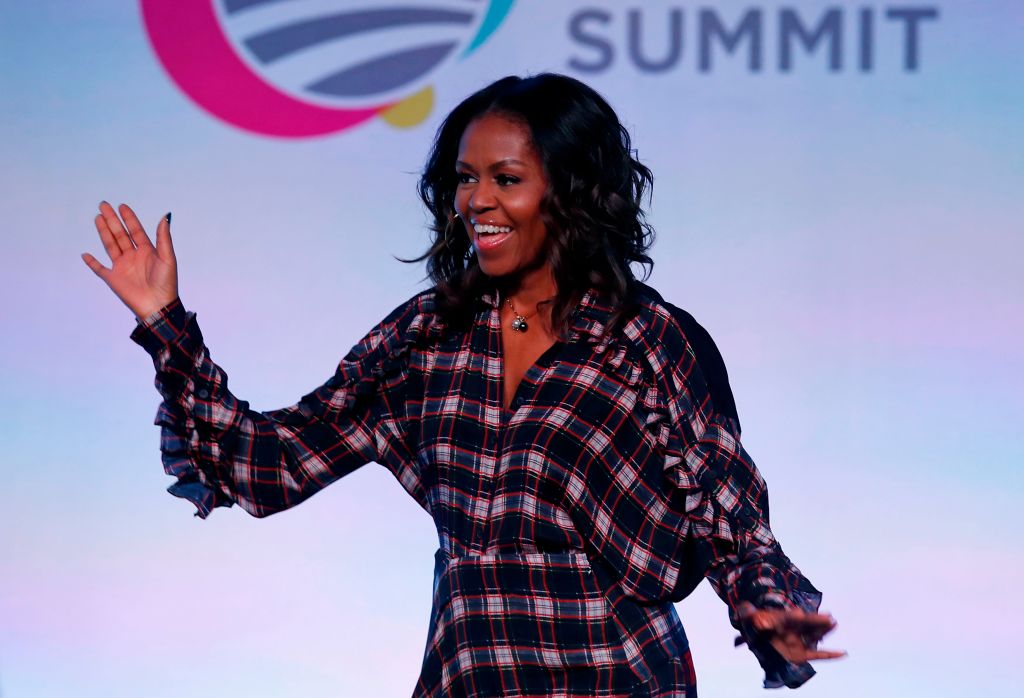 She thinks women voted against themselves. | Jim Young/AFP/Getty Images
Obama has defended former first lady Hillary Clinton, who has had presidential ambitions for a long time." Any woman who voted against Hillary Clinton voted against their own voice," said Obama at the 2017 Boston Inbound conference in September 2017.
"What does it mean for us as women that we look at those two candidates, as women, and many of us said, that guy, he's better for me, his voice is more true to me," said Obama. "Well, to me that just says you don't like your voice. You like the thing you're told to like."
Next: Obama's subtle jab
4. Obama on Donald Trump's tweets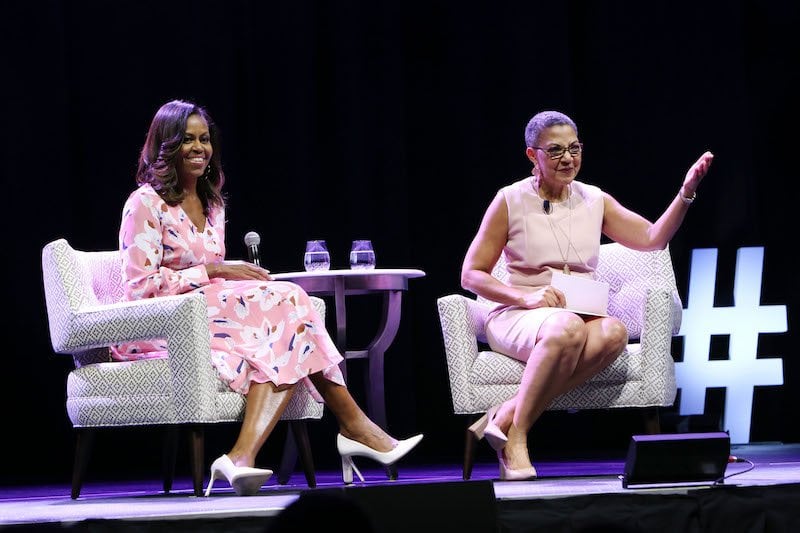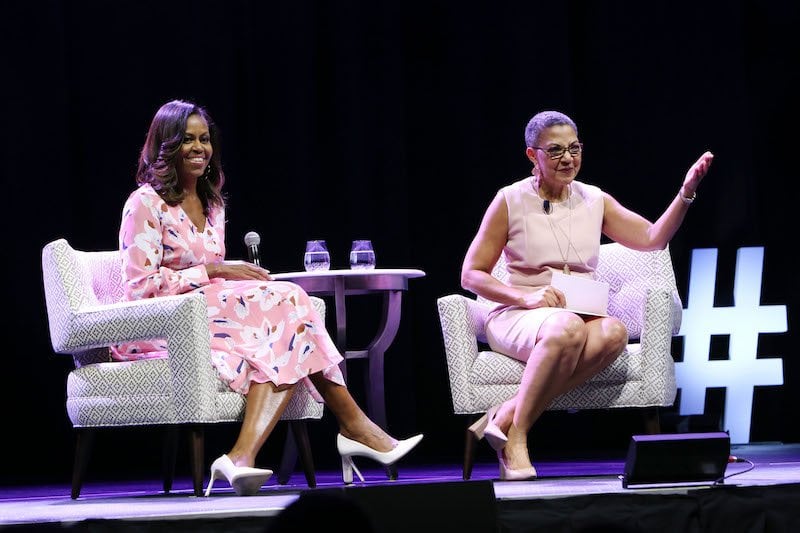 She's a fan of using Twitter with a filter. | Jason Bahr/Getty Images for The Women's Foundation of Colorado
Obama is not fond of Trump's tweets, according to People. In February 2018, she flung a subtle barb at his Twitter skills. "I tweet, but I have a committee," said Obama. "I don't just tweet off the top of my head, which I don't encourage people to do — especially kids."
"I think kids do think telling it like it is and talking off the top of your head [is cool]… [but] that's never been good. We weren't raised like that. That's rude. That's what you call rude. But yes, I use social media. But I use it like a grown-up."
Next: Obama mocks Donald Trump's ability to do the job.
5. Obama compares her husband with Donald Trump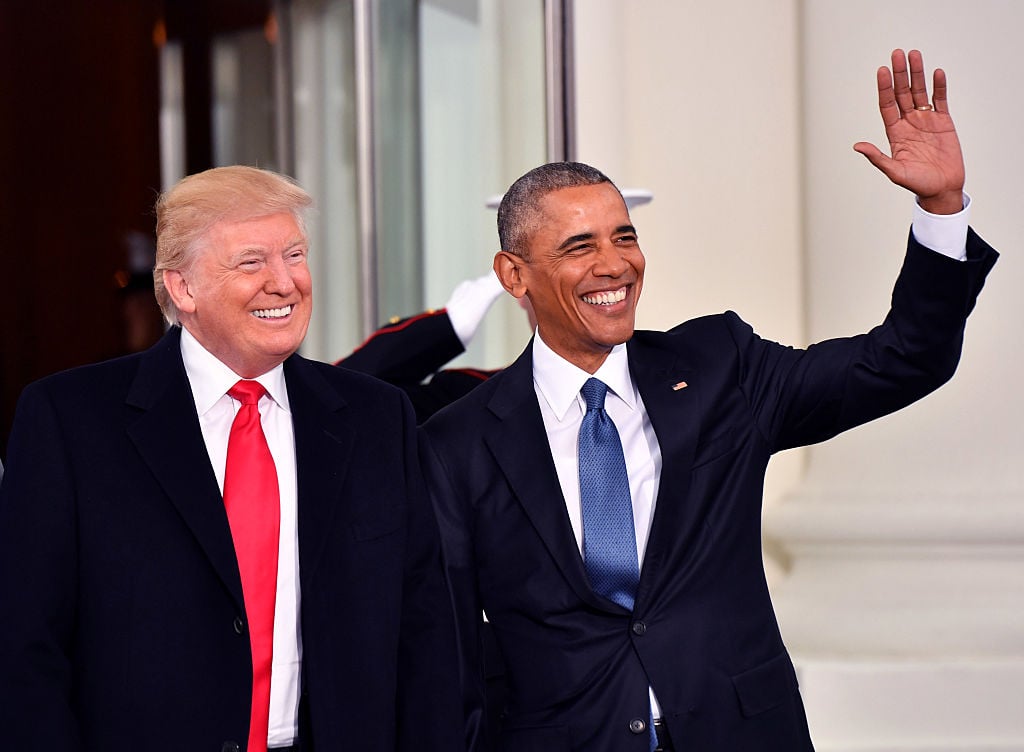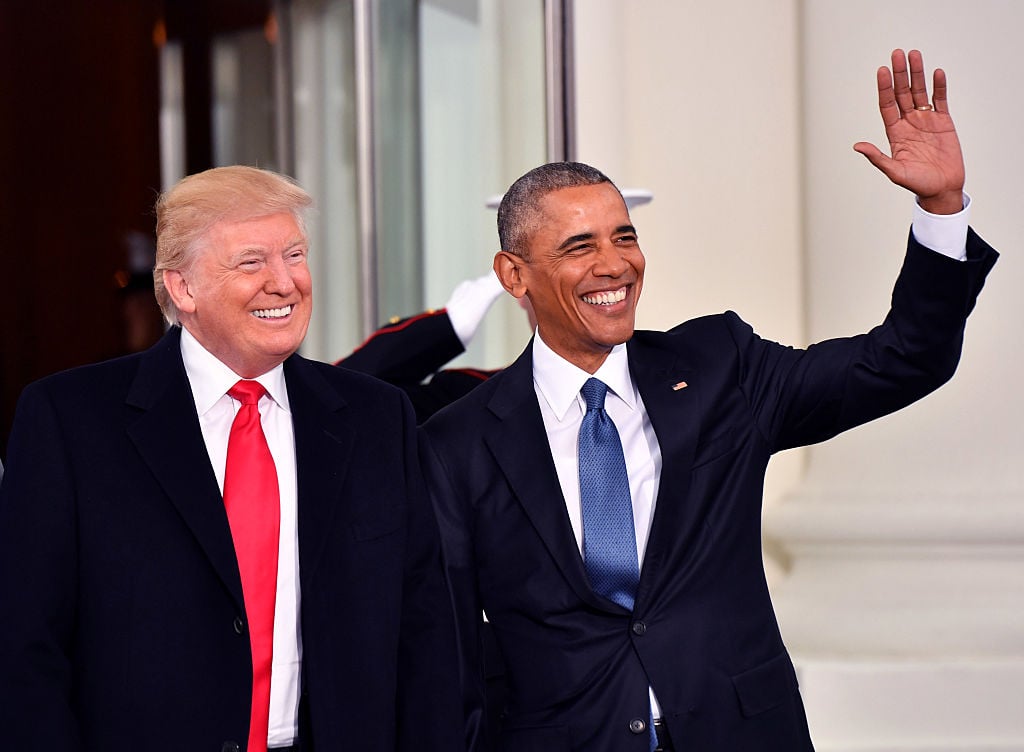 The 'fun' parent isn't so fun after all. | Kevin Dietsch-Pool/Getty Images
Obama drew some comparisons between her Barack Obama and Donald Trump's presidencies, saying Trump was the irresponsible parent who lets his kids "eat candy and stay up late and not follow the rules," according to the website zherald.co.nz.
She went on to say that her husband's two terms as president was "was like having the 'good parent' at home, the responsible parent, the one who told you to eat your carrots and go to bed on time." On the other hand, she added about Trump, "And now we have the other parent. We thought it'd feel fun. Maybe it feels fun for now because we can eat candy all day and stay up late and not follow the rules." That pretty much wraps up Obama's feelings about Trump as president in a nutshell.
Next: Another subtle jab at Donald Trump?
6. Obama keeps it classy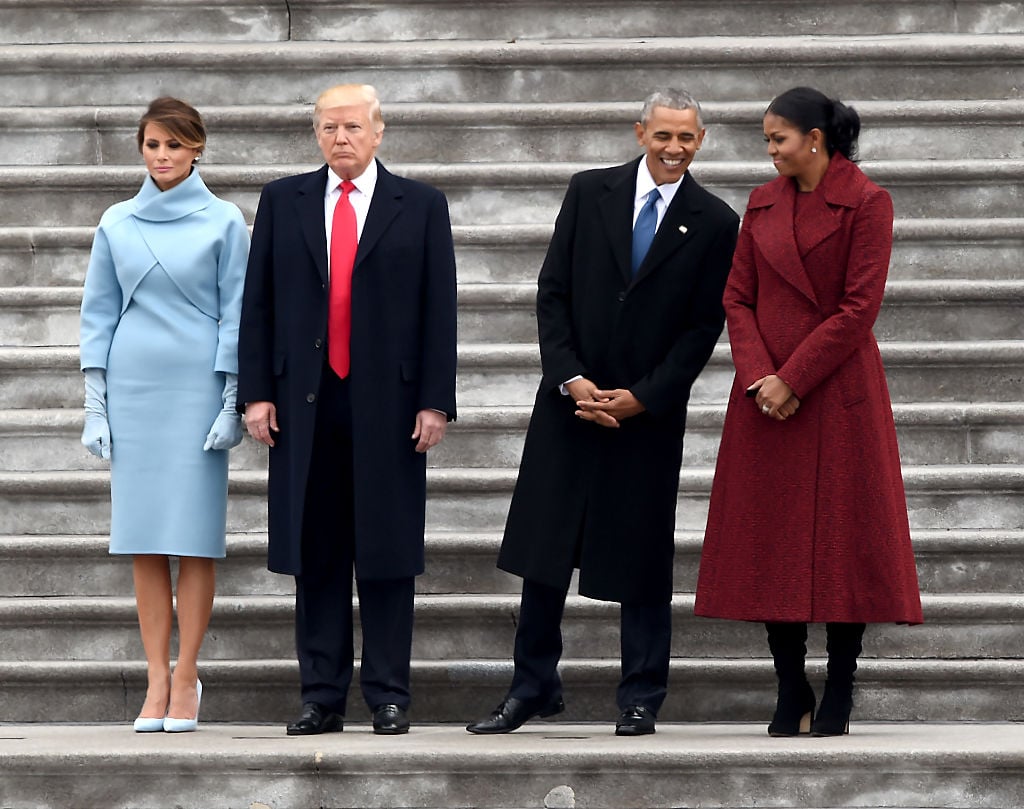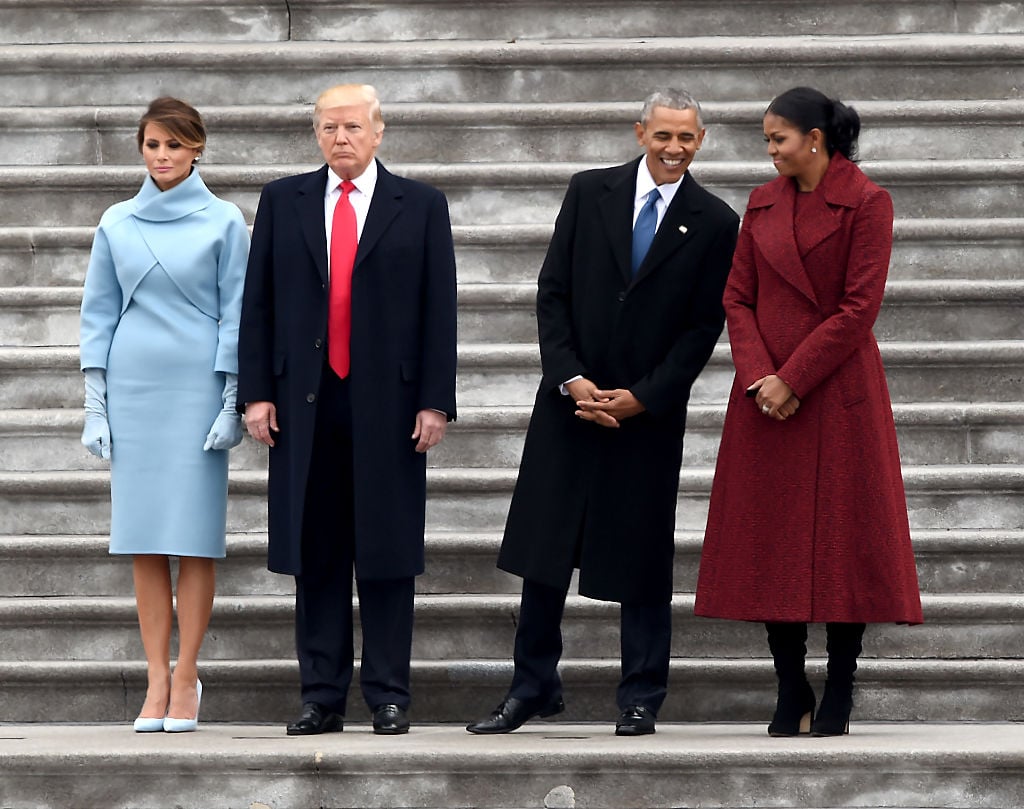 She always discusses the situation with class. | Robyn Beck/AFP/Getty Images
Obama keeps it classy when she talks about the current president, according to zherald.co.nz. "I think about what I've learned from my husband, and I've learned watching him be a leader," she said. "And a lot of what I've learned about temperament and patience, that really comes from him. I think he was born with that DNA."
She then referred to the "the arc of history" and said: "There are times in history when we feel like you're going backward, but that's part of the growth."
Next: Her husband had a higher purpose.
7. Obama speaks about her husband's purpose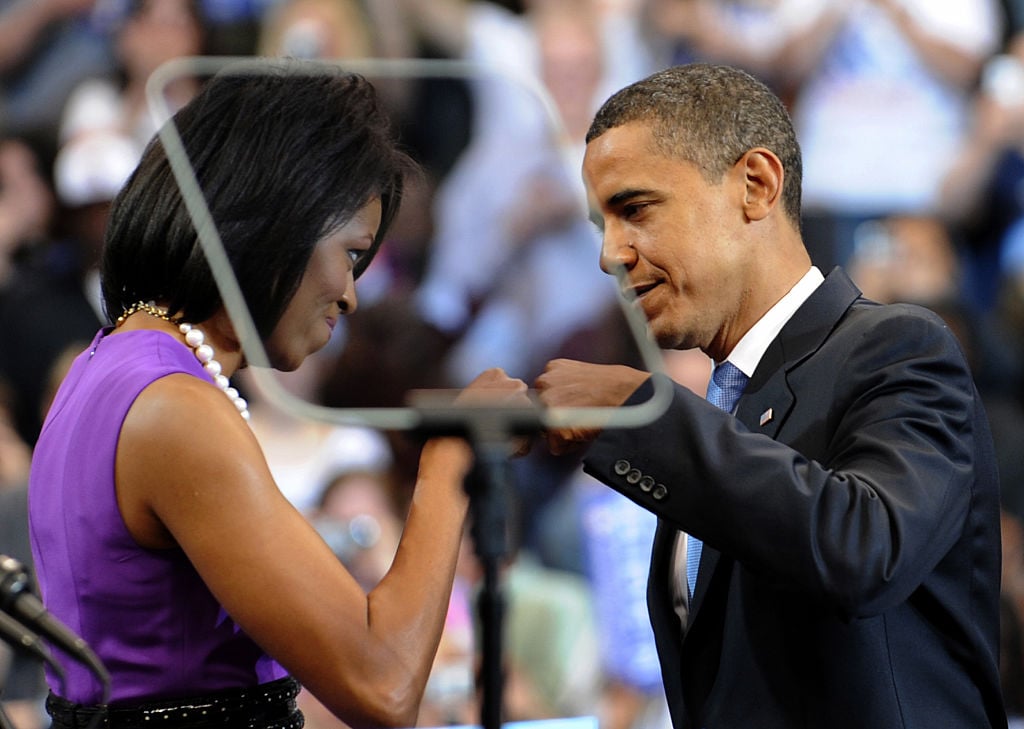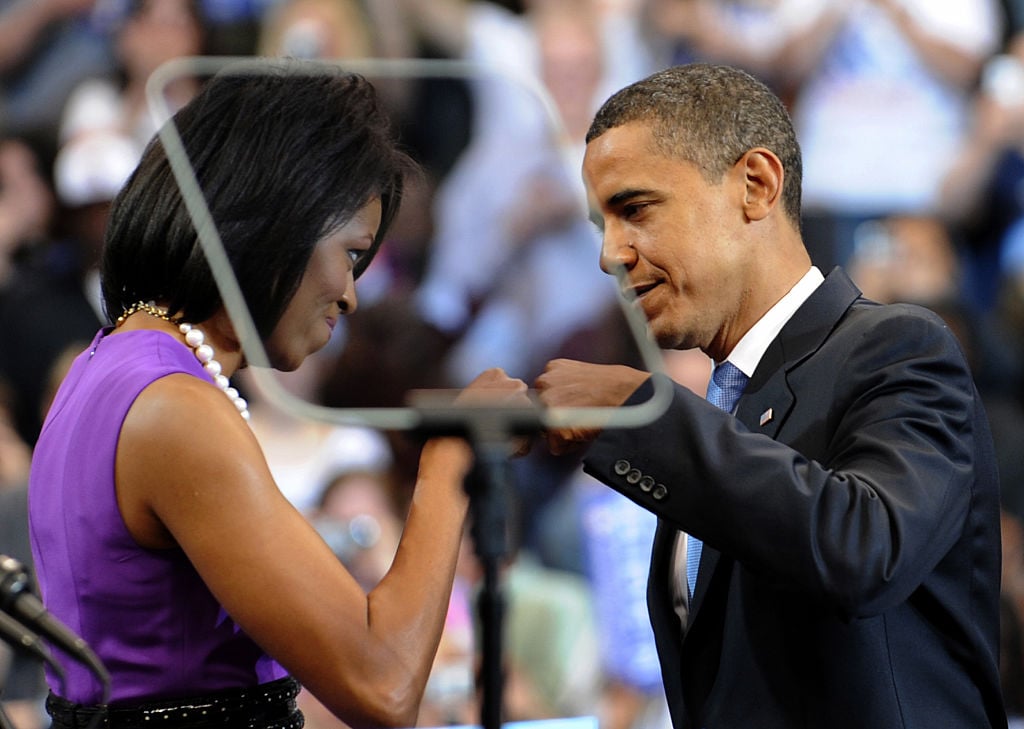 He worked to move things in the right direction. | Emmanuel Dunand/AFP/Getty Images
Obama also said that her husband sought a higher purpose for his presidency, according to Business Insider. Was this another subtle dig at Trump? You decide.
"What I learned is that as [Barack] said, the arc of history is long, and what we're here to do is make a mark. And you do what you do because you know it's the right thing to do, not because you'll get credit for it, or because it says something about your personal legacy. You do the work because you're slowly moving the needle," said Obama.
Read more: Everything You Can Expect From Barack and Michelle Obama's New Netflix Show
Check out The Cheat Sheet on Facebook!
Source: Read Full Article