Back in 2016, Mike Pence signed new abortion legislation into law. The signature caused quite an uproar, among women in particular who began to intimately tweet Pence about the nuances of their reproductive health. Read on to find out why and to learn more about the law that was deemed unconstitutional.
1. Mike Pence signed some of the most restrictive abortion legislation in the country into law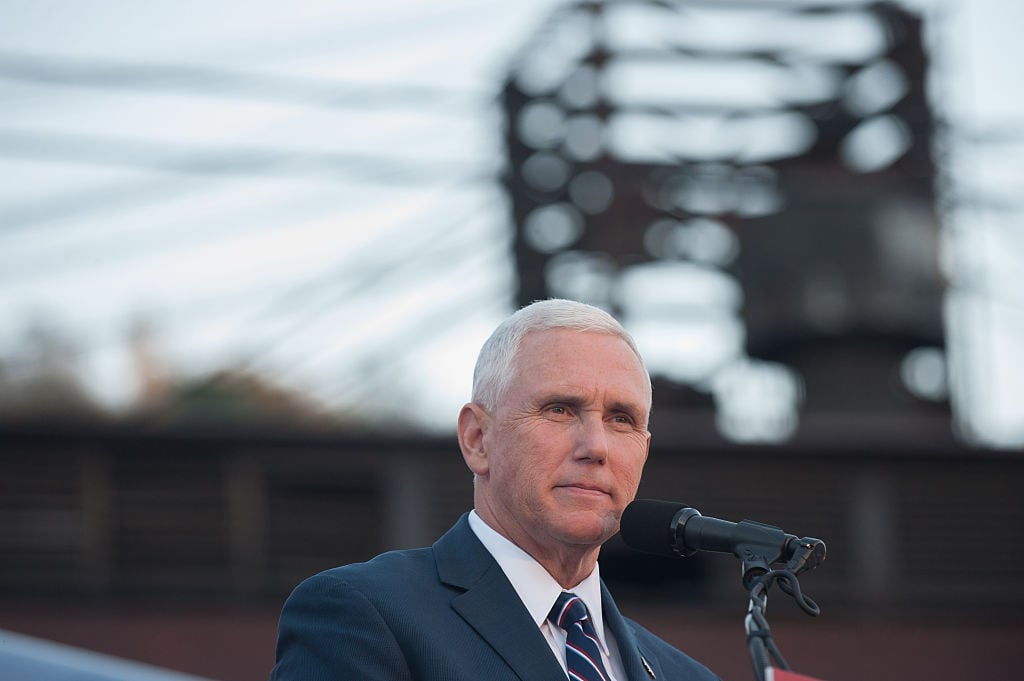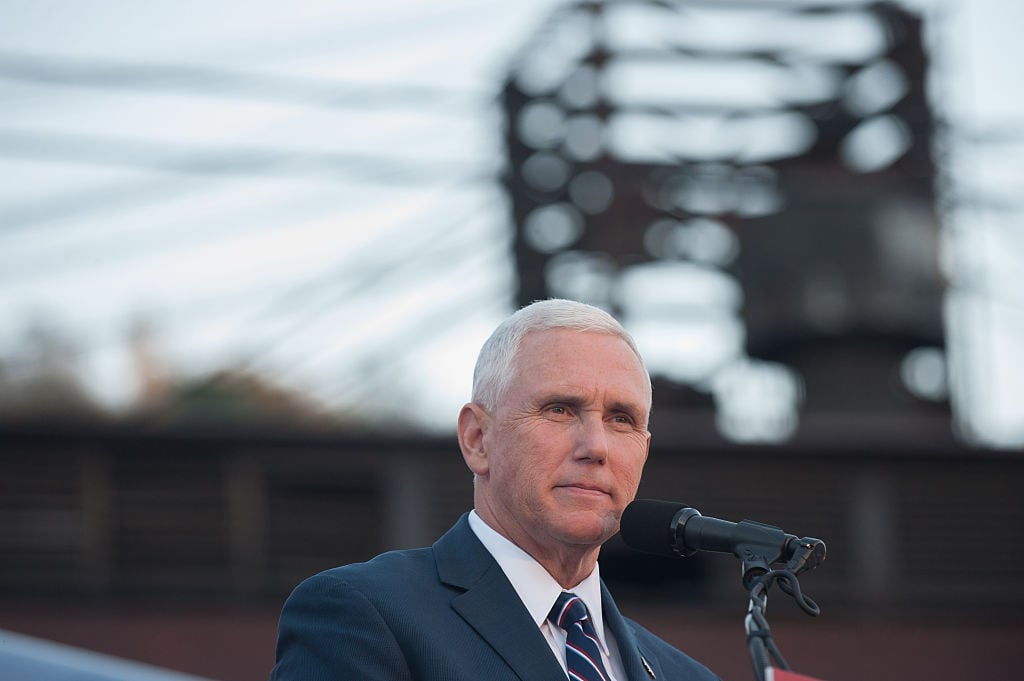 He put serious restrictions on abortion. | Jeff Swensen/Getty Images
In 2016, Pence signed into law some of the most restrictive abortion legislation the country's ever seen. The legislation put more restrictions (Indiana already had some of the most restrictive abortion laws in the nation) on women looking to receive an abortion, including cases when the child would be born with a disability.
Next: Why Pence cares so much about this law
2. Pence's reasoning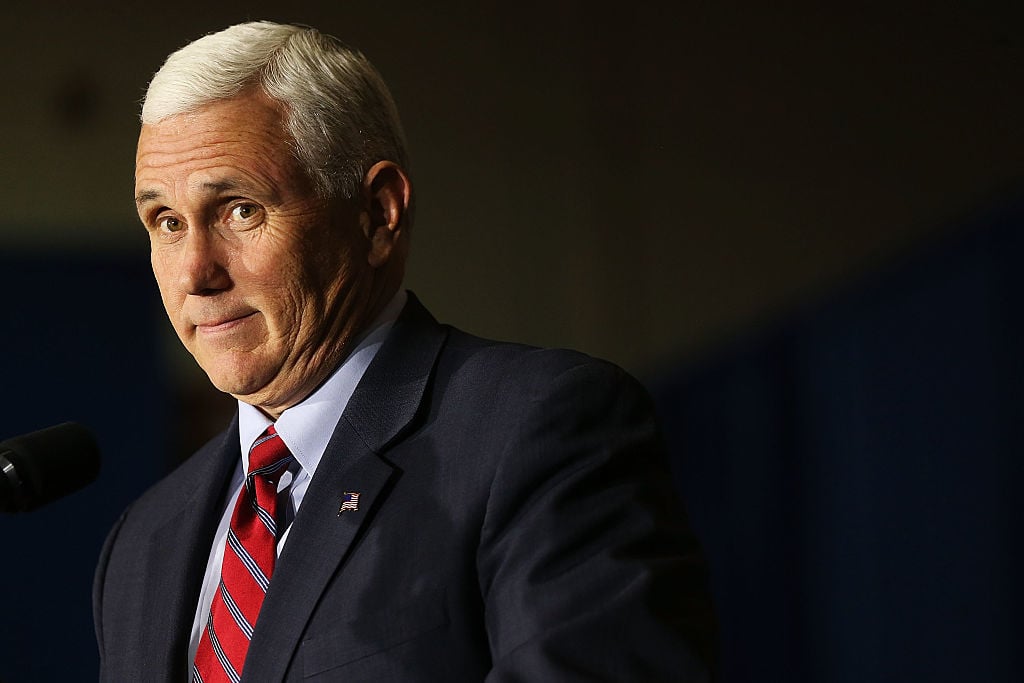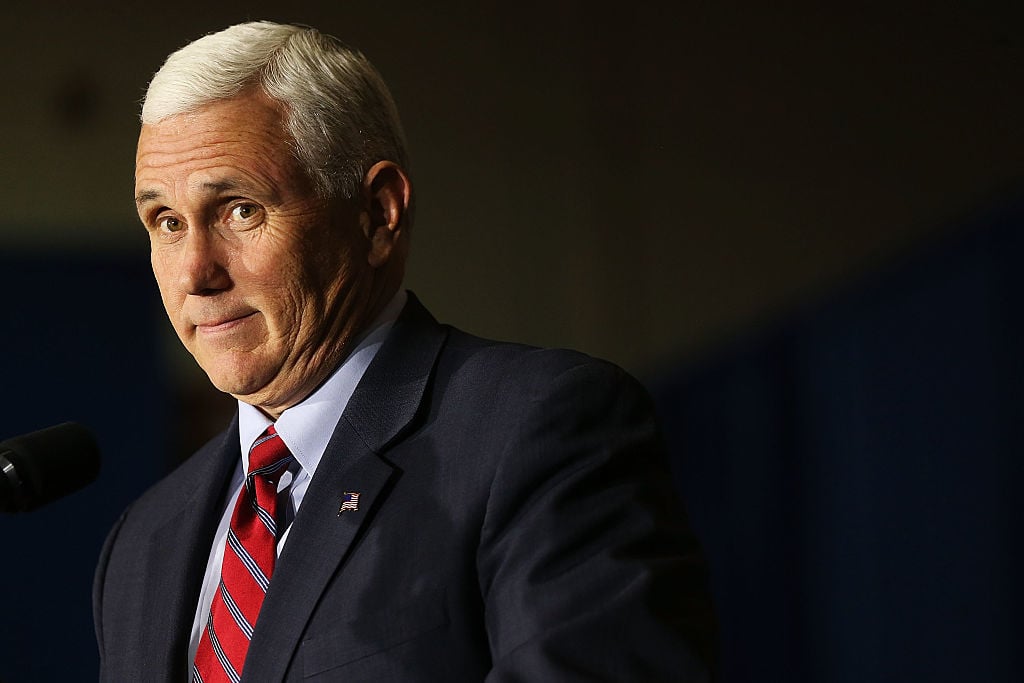 Pence is all about pro-life. | Spencer Platt/Getty Images
Pence called the bill a "comprehensive pro-life measure."
"HEA 1337 will ensure the dignified final treatment of the unborn and prohibits abortions that are based only on the unborn child's sex, race, color, national origin, ancestry, or disability, including Down syndrome," he said in a statement. "Some of my most precious moments as Governor have been with families of children with disabilities, especially those raising children with Down syndrome."
Next: Women started to update Pence on their periods, among other things. 
3. To protest, women started contacting Pence to tell him about their menstrual cycles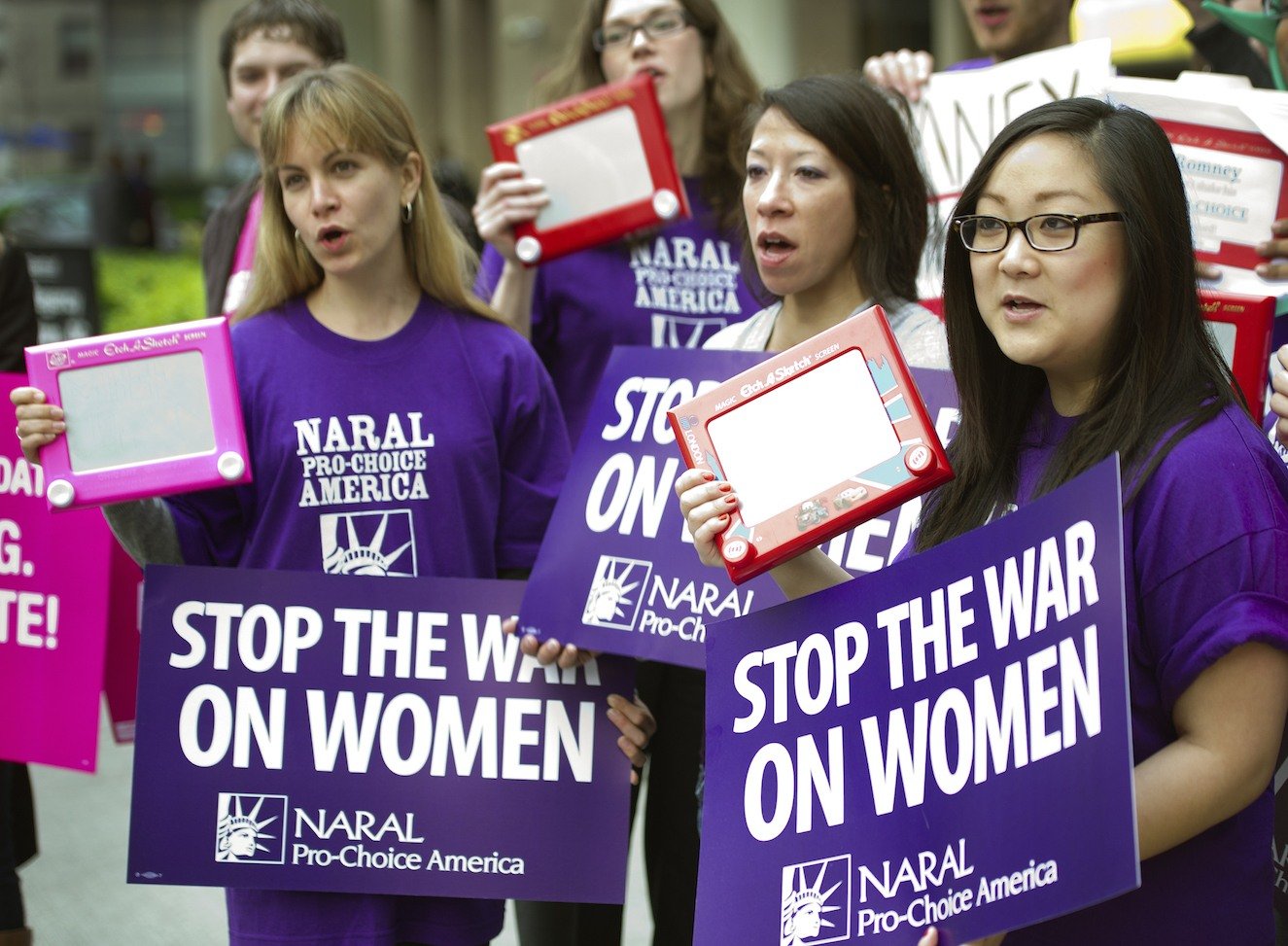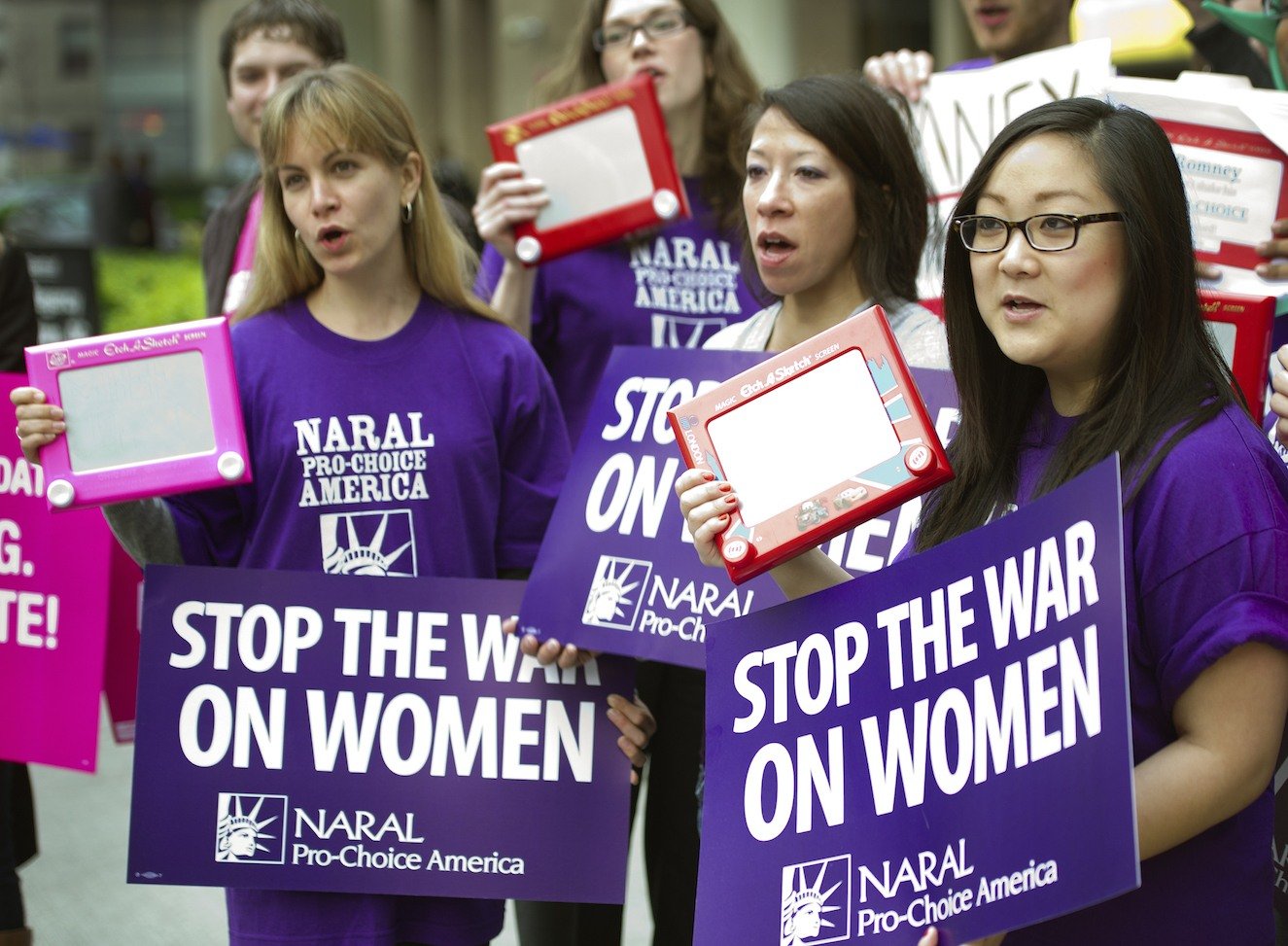 He has also been invited to their gynecologist appointments. | Paul J. Richards/AFP/Getty Images
Their thinking? If Gov. Pence wants to dictate the decisions women make concerning their reproductive health (abortions included), then he ought to be updated on every facet of women's health. "Indiana Gov. Mike Pence has received telephone calls from constituents who have shared where they are in their menstrual cycles, tweets from women asking him to remind them to take their birth control pills, and even invitations to attend their next visit to the gynecologist," reported Yahoo!.
Next: This hashtag was born
4. #periodsforpence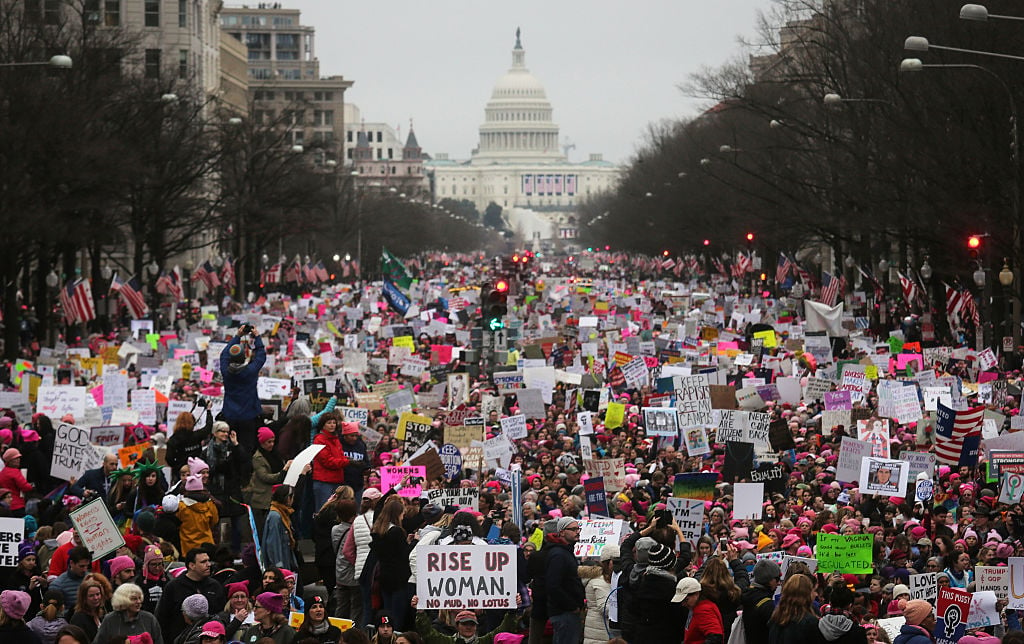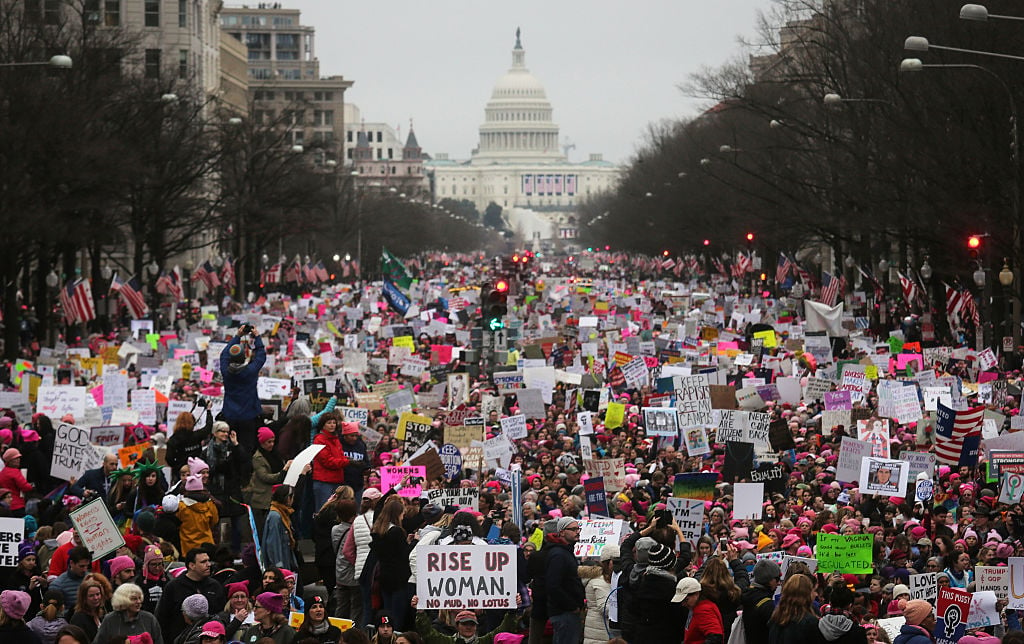 Women are making sure Pence stays updated on their periods. | Mario Tama/Getty Images
Of course a hashtag was born: #periodsforpence. Women from all over, not just Indiana, tweeted their menstrual woes at Pence in an effort to protest the Governor's involvement in their reproductive health.
"#periodsforpence been spotting lately since trying a new birth control," tweeted one user.
"Hey @mike_pence, just letting you know my body is getting used to my IUD. #periodsforpence," tweeted another.
Next: What happened to the law
5. The law was deemed unconstitutional
The Supreme Court has made it clear their position. | Jim Watson/AFP/Getty Images
It's been a long road since Pence signed HEA 1337, but it seems the women who were keeping Pence updated on their periods may have been onto something because in April 2018, the law was deemed unconstitutional.
According to CNN, Judge William Bauer wrote in the decision that provisions in the law that bar women from seeking abortions in certain cases "clearly violate" what he described as "well-established Supreme Court precedent, and are therefore, unconstitutional."
Next: How Planned Parenthood fits into all this
6. The case was brought by Planned Parenthood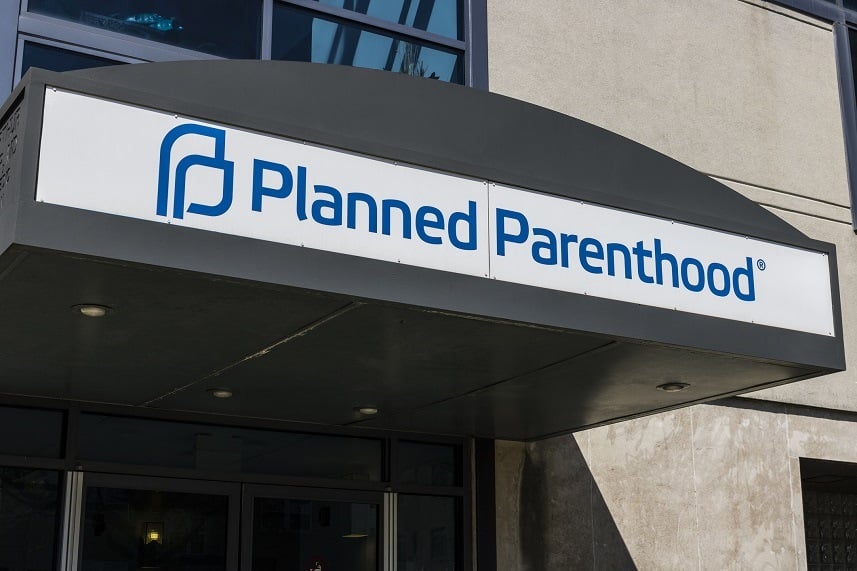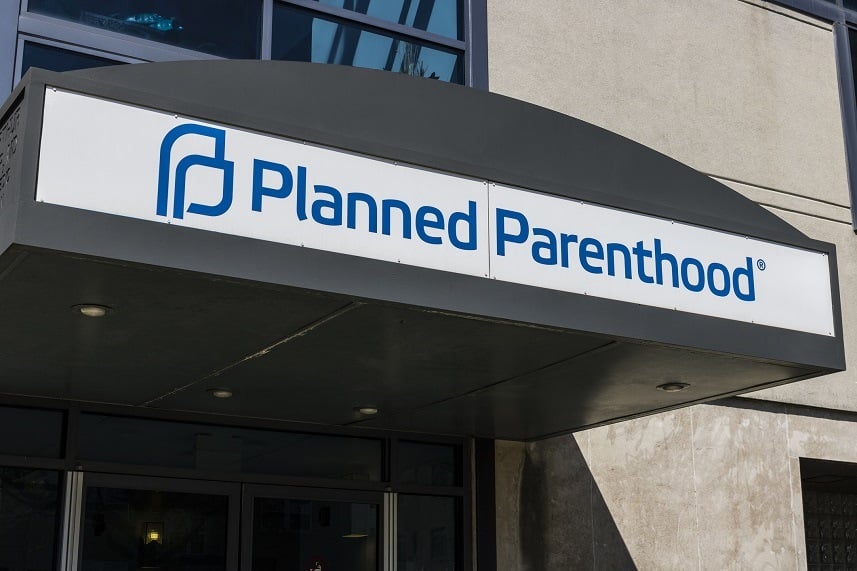 Planned Parenthood brought the case to court. | jetcityimage/iStock/Getty Images
The Indiana and Kentucky Planned Parenthood brought the case against the commissioner of the Indiana State Department of Health. From the beginning, the Planned Parenthood CEO, Christie Gillespie, was confident that the courts would deem Pence's law to be unconstitutional.
"There was no medical basis for these restrictions," Gillespie said in a statement.
Next: Trump was in a similar situation during the election. 
7. This wasn't the first time women used their periods as a protest tool against a politician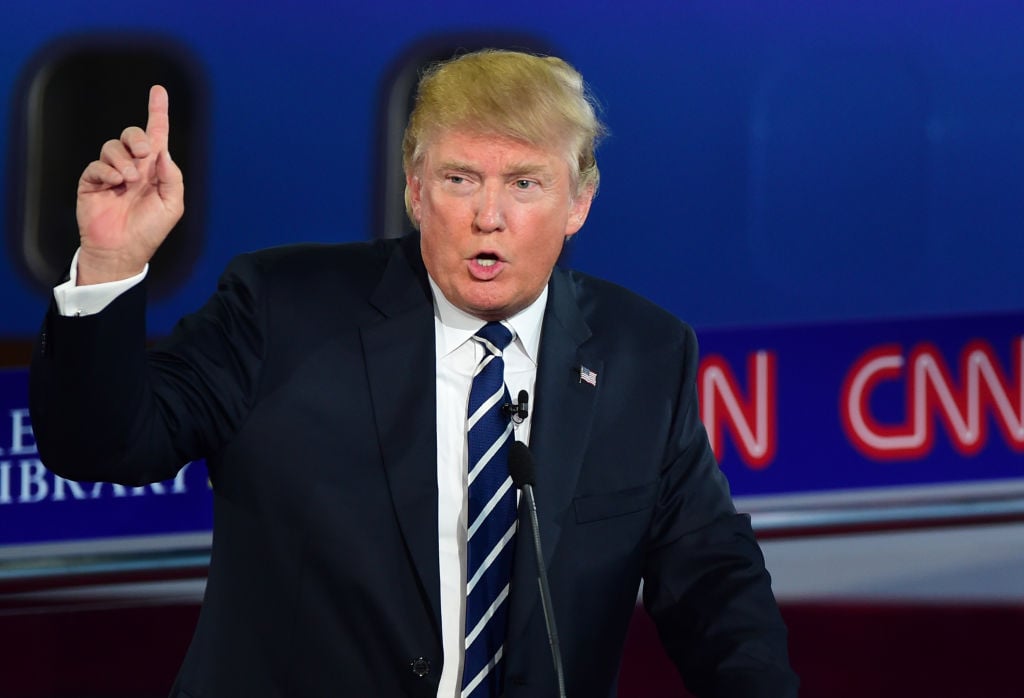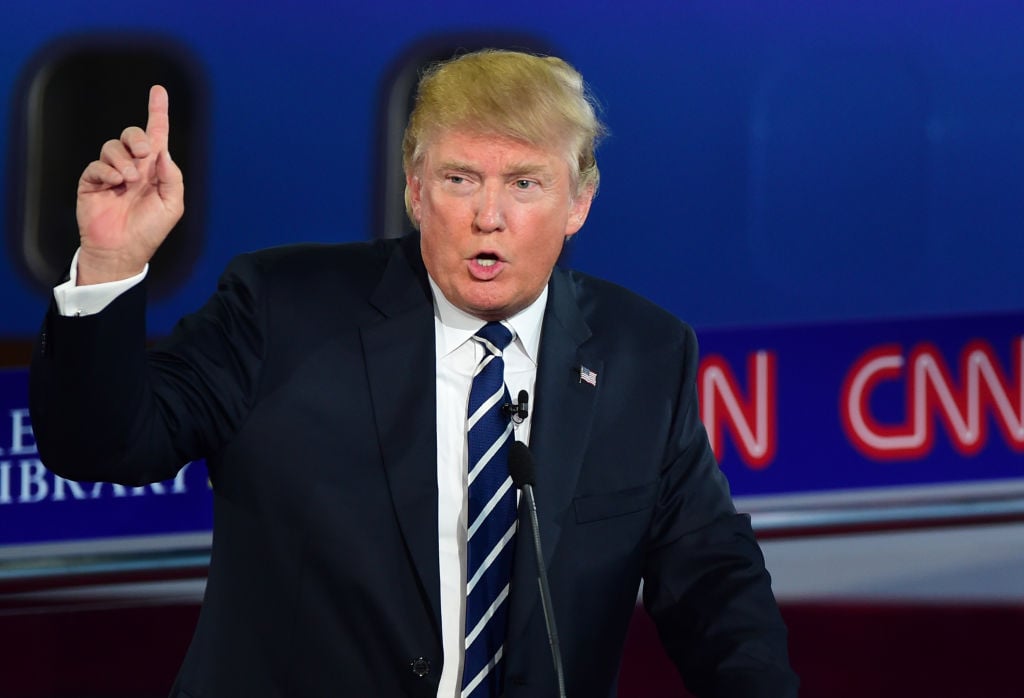 He ended up putting his foot in his mouth. | Frederic J. Brown/AFP/Getty Images
Back when Donald Trump was running for president, Megyn Kelly questioned Trump about his notorious treatment of women during one of the Republican debates. Though Trump made a joke of the question initially, he later told CNN's Don Lemon that "You could see there was blood coming out of her eyes. Blood coming out of her wherever," as a jab at Kelly.
Trump's comments prompted the hashtag #PeriodsAreNotAnInsult.
"Hey @realdonaldtrump I had my period last week & I was still 1000x more awesome than you the whole time #periodsarenotaninsult," tweeted one user.
Check out The Cheat Sheet on Facebook!
Source: Read Full Article