By now, the American public is well aware the Trump name is synonymous with controversy. And much like the rest of his family, Donald Trump Jr. has garnered his fair share of negative media attention.
Regardless of your political views, one thing's for sure: The Trumps are quite possibly the most polarizing first family we've ever known. From Donald Trump himself to his brood of children, the president's family weaves quite the complicated web. But what do we really know about the eldest Trump child?
Let's take a closer look at the reasons why so many people can't stand Donald Jr., including his paycheck for giving speeches (page 4) and the time he was arrested (page 12).
1. He compared Syrian refugees to Skittles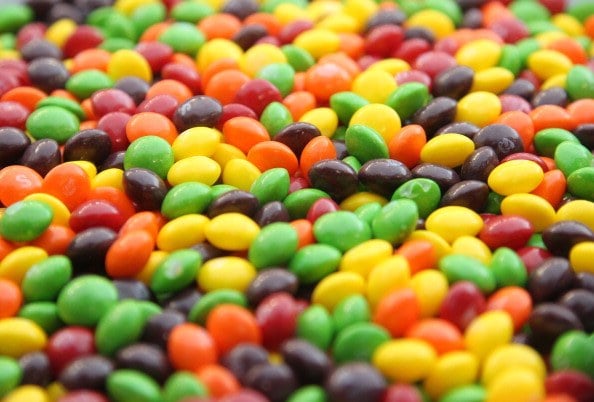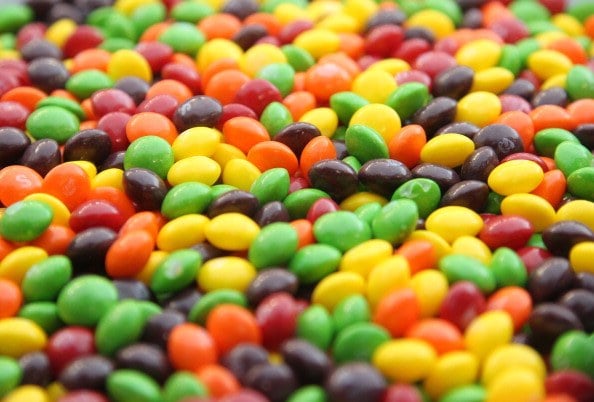 Most people considered that analogy a major faux pas. | Otto Greule Jr/Getty Images
Any person with half a brain knows that this sentiment is absolutely deplorable, yet the then-future first son claimed it to be true during his father's campaign in 2016. So, what exactly happened when Donald Jr. compared Syrian refugees to a bowl of Skittles that contained a few that "would kill you"?
For starters, Jon Favreau, Obama's chief speechwriter, responded with an image of Omran Daqneesh, the bloodstained boy who became a symbol of war-torn Syria. Then, Wrigley, the owner of Skittles, had something to say. "Skittles are candy. Refugees are people. We don't feel it's an appropriate analogy. We will respectfully refrain from further commentary as anything we say could be misinterpreted as marketing," the company said.
Next: Has he no heart?
2. He's a big-game hunter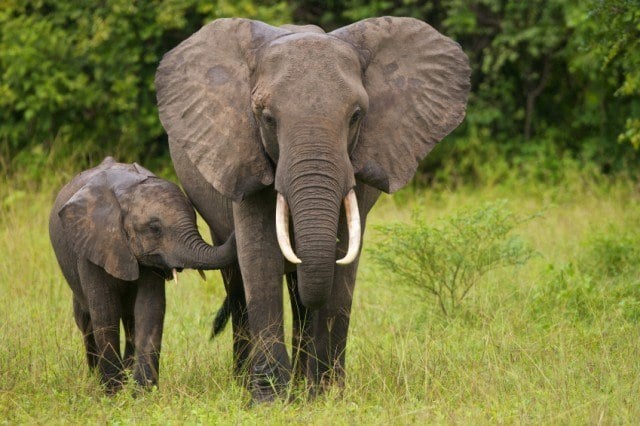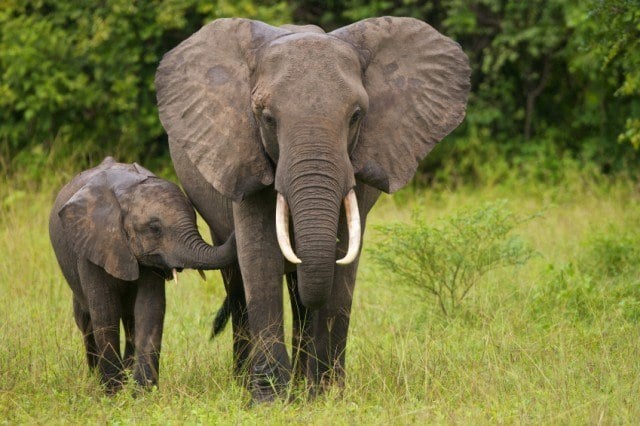 Animal rights activists (and many other people) were appalled. | iStock/Getty Images Plus
You don't have to be a member of PETA to know that hunting big game is just plain wrong. Aside from being totally heartless, people who hunt in this fashion aren't doing those who actually hunt responsibly any favors. In fact, Donald Jr. came under fire once the internet got a hold of photos from one of his hideous hunting trips.
"Animal rights activists are revolted by a series of trophy photos that have emerged showing Eric and Donald Trump Jr. posing with a dead elephant, kudu, civet cat and waterbuck while on a big game safari in Zimbabwe last year," Gothamist reported in 2012. "In one photo, Donald Jr. proudly holds a dead elephant tail in one hand and a knife in the other. In another, the brothers are seen standing beside a 12'8″ crocodile hanging from a noose off a tree." Seriously, the Trump boys should be ashamed, but of course, they're nothing but defensive.
Next: The entire Trump family should be banned from Twitter.
3. He uses disrespectful language and bullying antics on Twitter
Like father, like son. And when it comes to Twitter, the world should watch out, or at least that's what Donald Jr. thinks. In regards to the big-game trophies previously mentioned, the hunting enthusiast had nothing nice to say to his critics. According to The New York Times, "Donald Jr. took to Twitter to defend himself, writing to one detractor, "I'm not going to run and hide because the PETA crazies don't like me." And that, folks, is just one small example of just how irresponsible the guy really is.
Next: How much do you make in a year?
4. He makes $50,000 per speech
He often gets paid for public appearances. | David Becker/Getty Images
As if any Trump heir needs another penny, the fact that Donald Jr. reportedly makes upwards of $50,000 per speech is nothing short of infuriating. But unfortunately for us, it's the reality for people in positions of power. As The Wall Street Journal reported, Donald Jr. likely received $50,000 for an appearance he made on October 11, 2016, at the Ritz Hotel in Paris.
Next: What do you make of his insensitive remarks? 
5. He's been called a white nationalist
He's made several insensitive remarks in public. | Joe Raedle/Getty Images
Once again, it's clear how incompetent Donald Jr. is when it comes to biting his tongue. And in September 2016, the arrogant businessman made yet another slanderous, insensitive remark that landed him in hot water.
When speaking with a local Philadelphia radio station, Donald Jr. made it clear that the media was letting Hillary Clinton off the hook, despite her "lies and distortions." According to The Washington Post, he said, "If Republicans were doing that, they'd be warming up the gas chamber right now." Obviously, this sparked outrage and caused many to pin the son of then-presidential-candidate as anti-Semitic.
Next: Some things you never knew about Donald Jr.
6. He spent his summers hunting with his grandfather in Czechoslovakia
Hunting has been a favorite pastime of his since childhood. | iStock.com/Photosampler
What kid doesn't love visiting their grandparents? Not many, that's for sure. And for Donald Jr., international travel to see his favorite person was a summertime staple throughout his childhood. In fact, the boy found a role model in his grandfather early on.
According to The New York Times, Donald Jr.'s maternal grandfather, Milos Zelnicek, was a welcome change from the likes of Donald Trump. Zelnicek was an electrician and, most importantly, a hardcore hunter. "In the summers, he stayed at the Zelnicek's home in a town near Prague for six to eight weeks at a time, and his grandfather schooled him in camping, fishing, hunting and the Czech language," the publication said. We just wonder what his grandfather would think of his big-game hunting antics.
Next: This may actually be one of the rare reasons to not totally hate the guy.
7. He once didn't speak to his father for a year
He's since mended his relationship with his dad. | Ethan Miller/Getty Images
A divorce is tough on any kid. And when Donald and Ivana Trump were going through a highly publicized split, the case was no different for Donald Jr. At the young age of just 12 years old, the boy had a lot to deal with, and tabloids were having an absolute field day. Whether it was because of the negative media attention or not, Donald Jr. didn't speak with his father for an entire year. But hey, who could blame him?
Next: There's no denying that the apple doesn't fall far from the tree.
8. He never compares himself to his father
He doesn't compare himself to the current POTUS. | Mario Tama/Getty Images
Despite the resemblance between their Twitter personas, Donald Trump and Donald Jr. do have some differences, or at least that's the story Donald Jr. is sticking to. "I think people are often surprised, but I never defined myself as, 'I'm the business guy who has to supersede what my father has done,'" he told The New York Times. "He's a totally unique individual. Somehow having to top his accomplishments is never the way I perceived things." Whatever you say, Donald Jr.
Next: This next one isn't much of a surprise, even if he doesn't "compare himself to his father."
9. He graduated from his father's alma mater
Father and son both attended the University of Pennsylvania. | F11photo/iStock/Getty Images
Donald Jr. may claim that he's his own person, but there are some things that run in the family. And that common family thread is, of course, the University of Pennsylvania: Donald Trump, Donald Trump Jr., Ivanka Trump, and Tiffany Trump all call the university their alma mater.
Donald Jr. attended the Wharton School, and despite his excessive partying, managed to earn a B.S. in Economics.
Next: His college days may be over, but people haven't forgotten. 
10. He was a wild party boy in college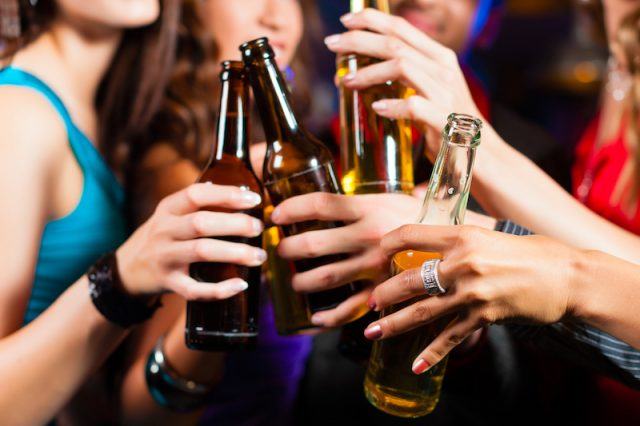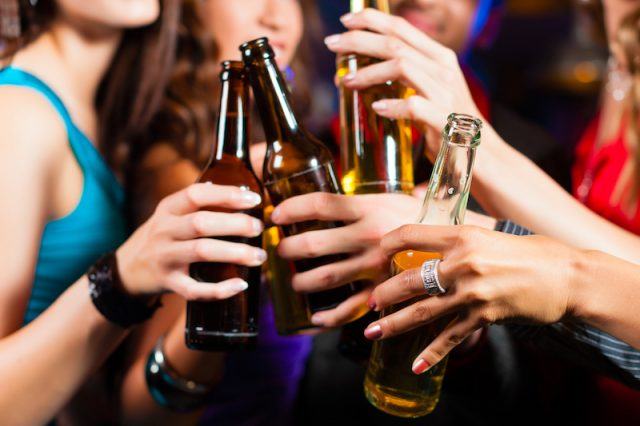 He spent a lot of time drinking in college. | Kzenon/iStock/Getty Images
Donald Jr.'s frat boy reputation preceded him, simple as that. And as New York Magazine explains, the eldest Trump had a colorful history of "getting into drunken, do-you-have-any-idea-who-I-am fights" when he was in college.
"I used to drink a lot and party pretty hard, and it wasn't something that I was particularly good at," he told the publication. "I mean, I was good at it, but I couldn't do it in moderation."
Next: This is the one redeeming factor. 
11. He was a ski bum in Aspen
He took some time off in Aspen after college. | Aspen Airport via Facebook
Clearly, this is hands-down the most likable thing about old Donnie boy. Like any other well-educated recent grad who hasn't the slightest clue what their next move should be, Donald Jr. hit the open road — or more likely a private plane — and made his way to a ski town.
While living in Aspen for a brief time before joining the family business, Donald Jr. worked as a bartender and generally lived the ski bum lifestyle. But unlike other recent grads, Trump Jr. didn't have to worry about living out a champagne taste lifestyle on a beer budget. Lucky him.
Next: His behavior didn't go unnoticed, or without consequences. 
12. He's been arrested
He's been in some legal trouble. | iStock.com
New Orleans is a good time, and not even Donnie Jr. could resist it. However, this party-going behavior didn't end well for him. In 2001, Donald Jr. was arrested for public drunkenness. Admitting that he has trouble with moderation, his antics landed him in jail where he spent about 11 hours.
Next: At least he's turned one bad trait of his around. 
13. He avoids alcohol these days
He avoids drinking now. | Bogdanhoda/Getty images
Admittedly, fessing up to his party boy past may not have been the easiest thing in the world, considering all that we know about the highly egotistical man. But still, it's something. And apparently, it was enough to spark an interest in changing his destructive ways, at least in the alcohol arena (of course, he's still plenty destructive in several other realms).
"About two years ago, I quit drinking entirely," he told New York Magazine. "I have too much of an opportunity to make something of myself, be successful in my own right. Why blow it?" Personally, we're not quite sure if we'd actually label the guy as successful.
Next: Let's take a look at his family life.
14. His wife once dated Leonardo DiCaprio
His wife, Vanessa, is a former model. | John Moore/Getty Images
How does a guy like Donald Trump Jr. get a girl who once dated actor-turned-environmentalist-sex-symbol-extraordinaire Leonardo DiCaprio? We wonder. Nevertheless, Donald Jr. married Vanessa Haydon in 2005. Naturally, his father introduced his son to the onetime model at a fashion show.
Next: Can you name each of his children?  
15. They have five children
Kids had a great time and ate way too much candy. Now it's time for bed. #halloween #candy #kids #bedtime
A post shared by Donald Trump Jr. (@donaldjtrumpjr) on
The Trumps have established quite the brood, and Donald Jr. and his wife are no exception. The two have five children together: Kai, Donald John III, Tristan, Spencer, and Chloe. And if you're wondering whether these kiddos head to Mar-a-Lago on the weekends, the answer is no. Seeking a much more serene kind of getaway, Donald Jr. and Vanessa opt for the Catskills, where the family can fish, shoot, and ride ATVs and snowmobiles.
Read more: Barron Trump: 15 Facts That Redefine America's First Son  
Check out The Cheat Sheet on Facebook!
Source: Read Full Article