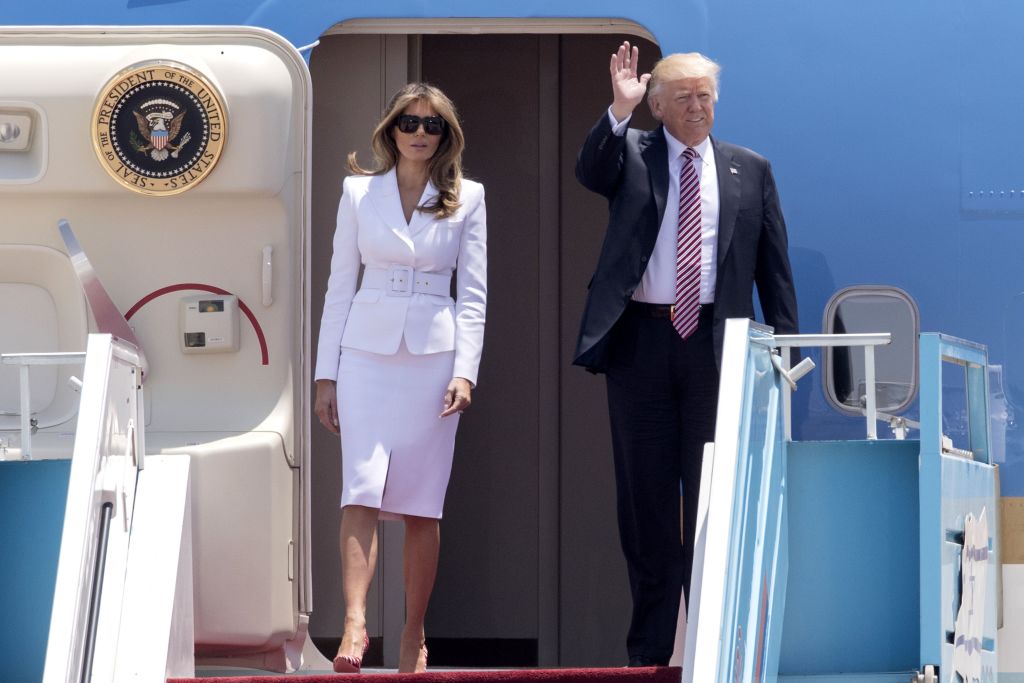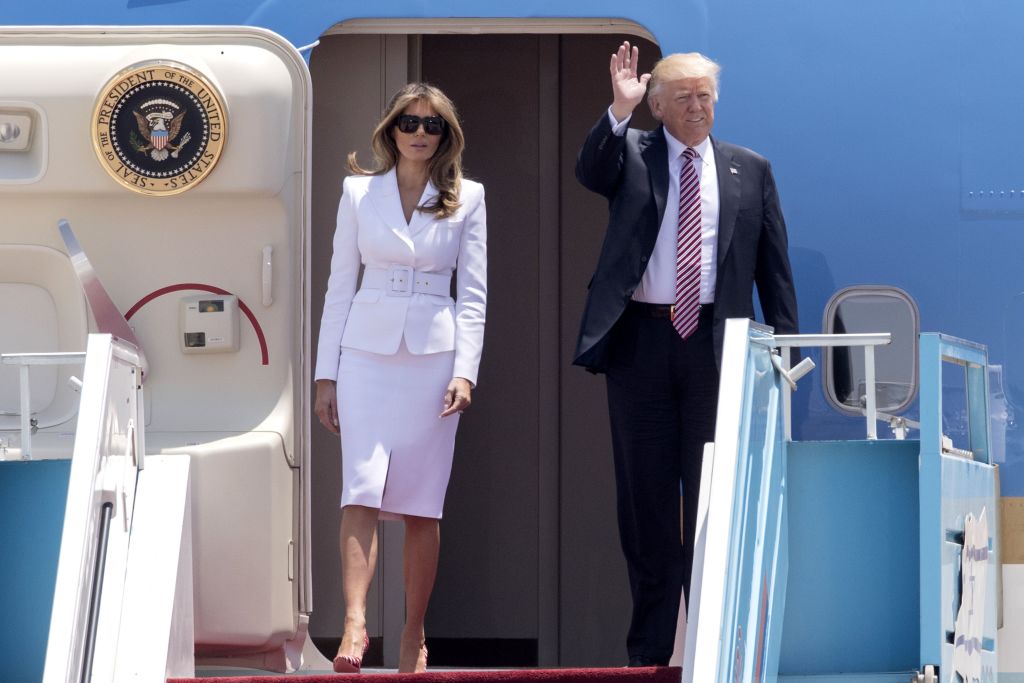 Melania Trump has been the target of lots of gossip. | Jack Guez/AFP/Getty Images
First lady Melania Trump is a former model, third wife of U.S. President Donald Trump, and mother of his fifth child, Barron William Trump. She was born in Slovenia and became a U.S. citizen in 2006. She has cohosted on "The View" and appeared on her husband's NBC reality show, "Celebrity Apprentice." Melania Trump also speaks five languages, eats a very healthy diet, and doesn't love being in the spotlight. That's what the world knows about the president's wife.
Melania Trump has been subject to much gossip, before and after she became first lady. Some of the scandals are pretty outrageous. Some not so much. Read what people are saying about Melania Trump and form your own opinion.
1. She was lying in bed with another woman
When Melania Trump was 25, she did a modeling shoot that showed her nude in bed with another woman. In July 2016 the New York Post published those photos and rumors flew. Donald Trump was unconcerned, saying that in Europe those types of photos are common and that it was all part of her successful modeling career.
Next: Melania — married to a cyberbully?
2. She talked about eradicating something her husband promotes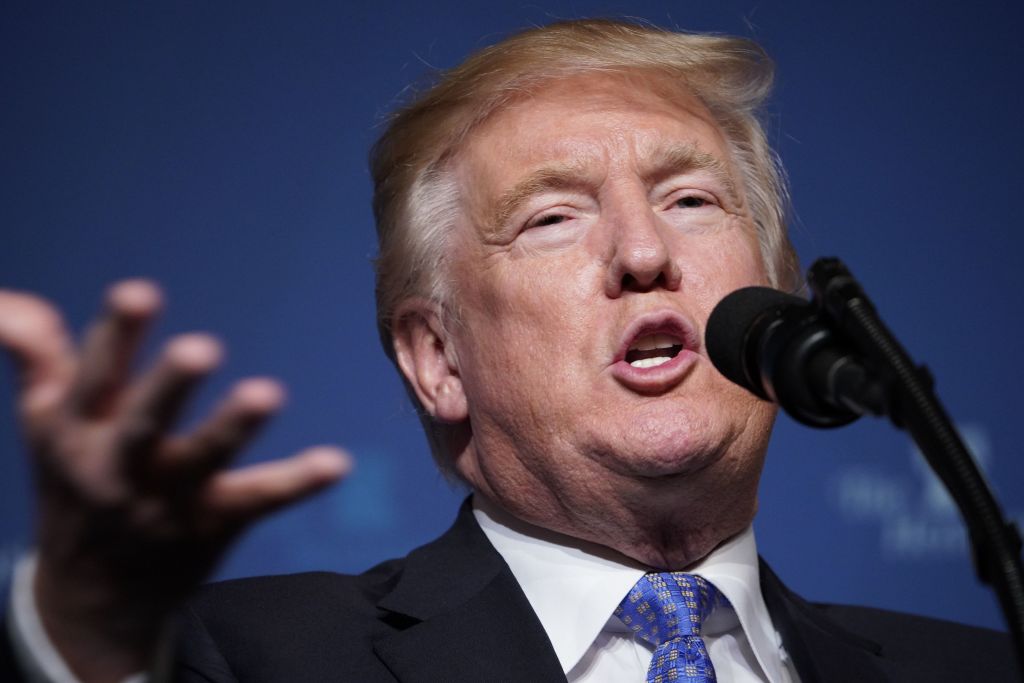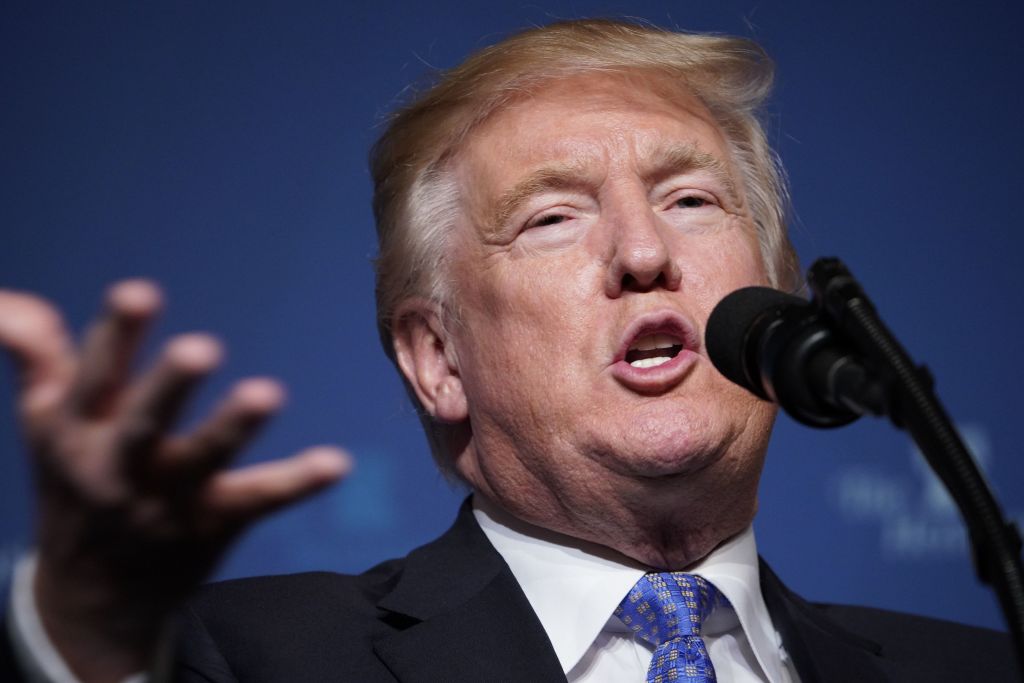 Her husband seems to contradict her message. | Mandel Ngan/AFP/Getty Images
When Melania Trump made her speech on the campaign trail about how she would make battling cyberbullying a top priority if she became first lady, she talked about how we needed to instill in our youth the American values of kindness, respect, cooperation, etc. The press quickly pointed out that Donald Trump himself was a huge internet offender, using Twitter to insult his opponents.
Next: Melania — a copycat
3. She copied Michelle Obama's speech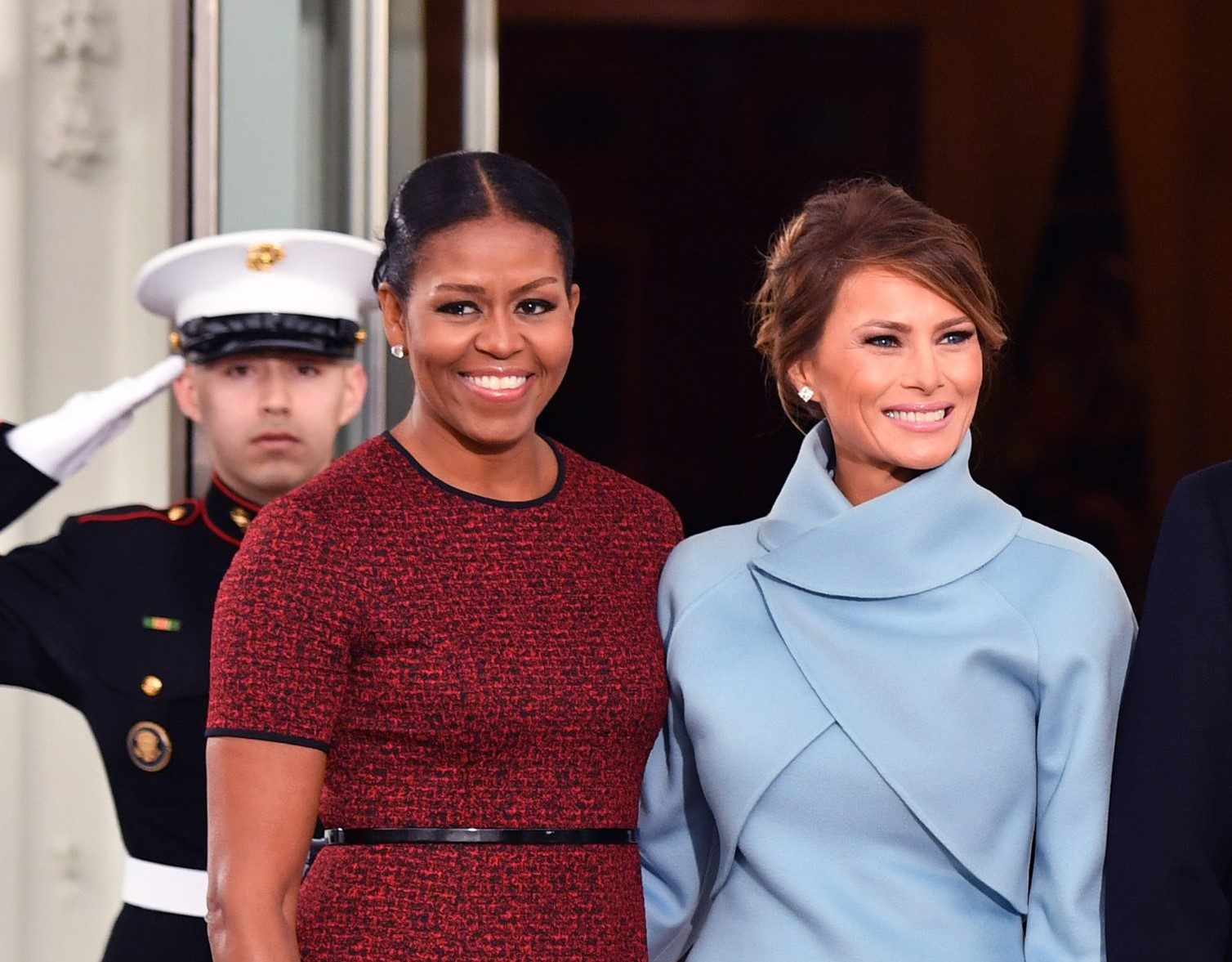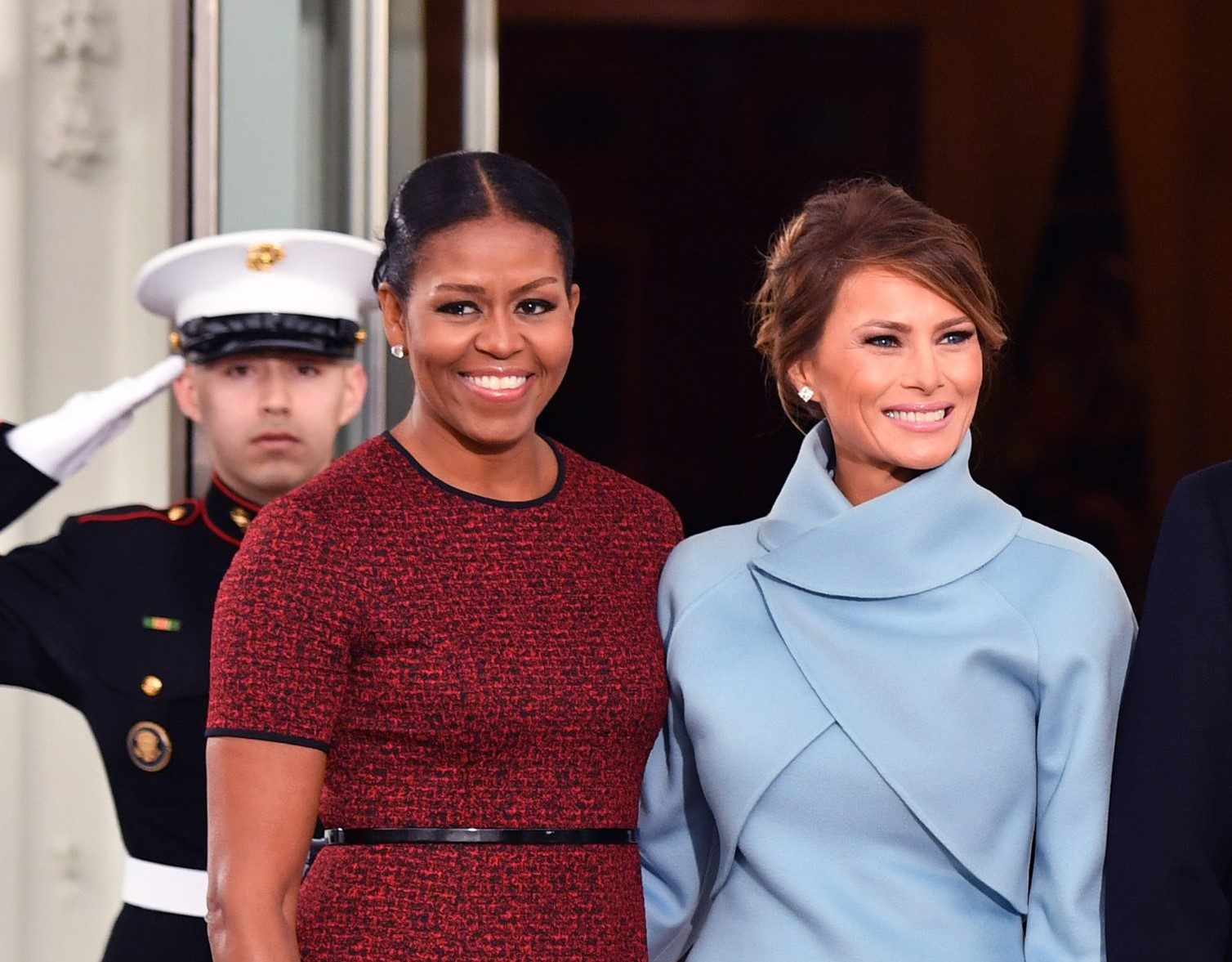 She must've liked the sound of Michelle Obama's speech. | Kevin Dietsch-Pool/Getty Images
Many accused the first lady of coping parts of Michelle Obama's 2008 Republican National Convention speech she gave at the 2008 Democratic National Convention. The White House denied the allegations, saying that Melania used common words and values in her speech. Interesting that the public blamed Melania, not the staff writer who penned the speech.
Next: She wasted $27 million of taxpayers' money.
4. She and Barron stayed in New York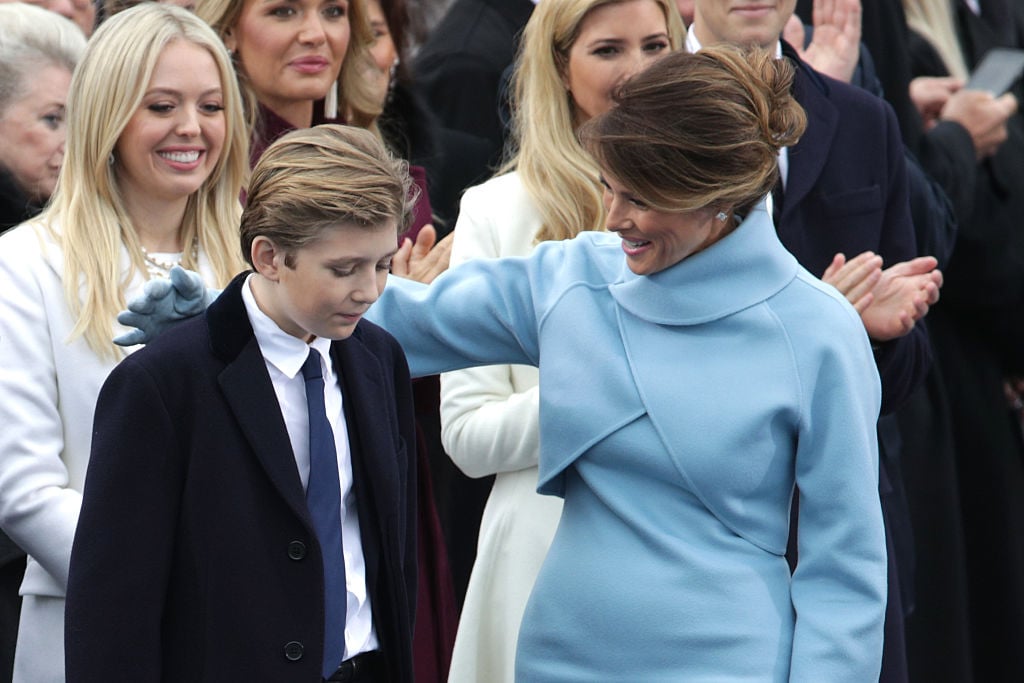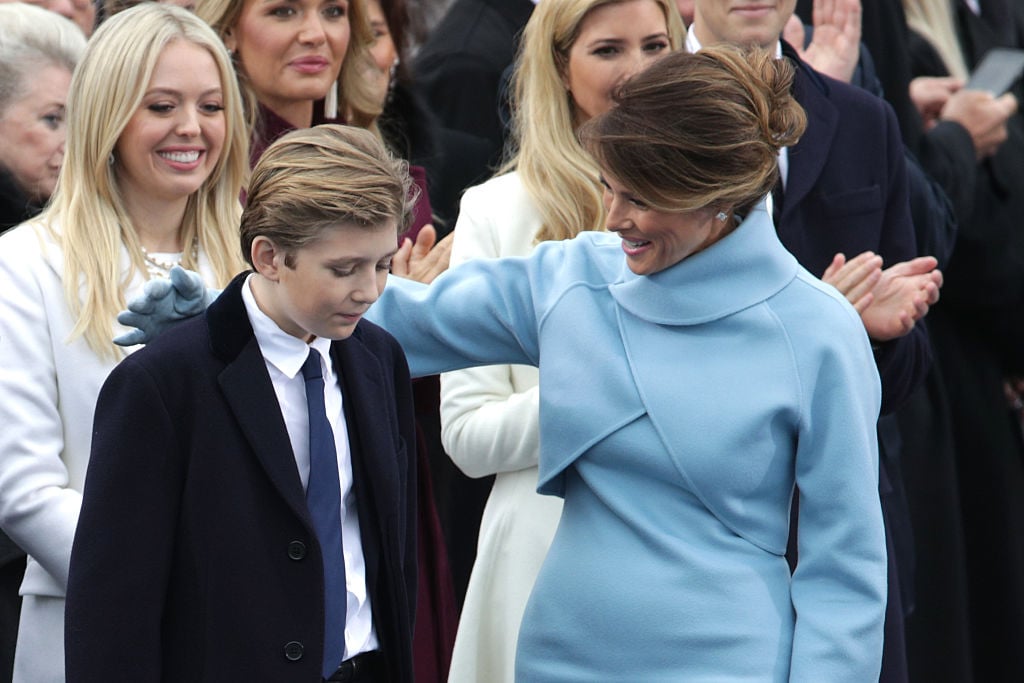 They waited for Barron to finish his school year. | Alex Wong/Getty Images
Melania and Barron Trump did not follow Donald Trump to the White House right away. Instead, they remained in New York City so Barron could finish out the school year. Perhaps this wouldn't have been such a big scandal if it hadn't cost taxpayers around $27 million for their security detail, reported Business Insider.
Next: The absolute weirdest scandal about the first lady
5. She has a body double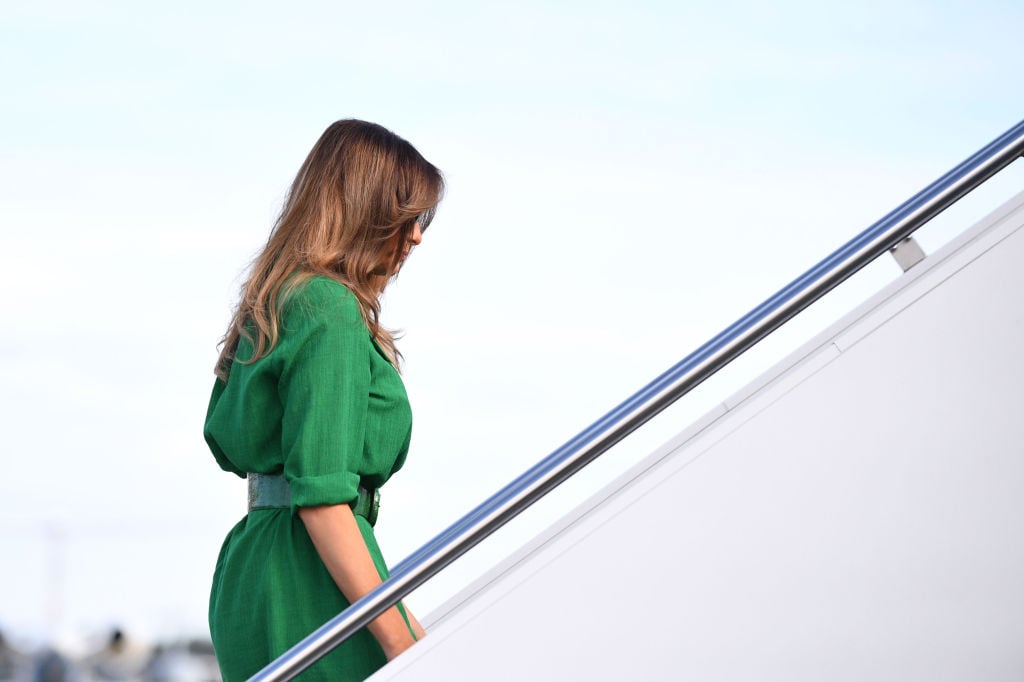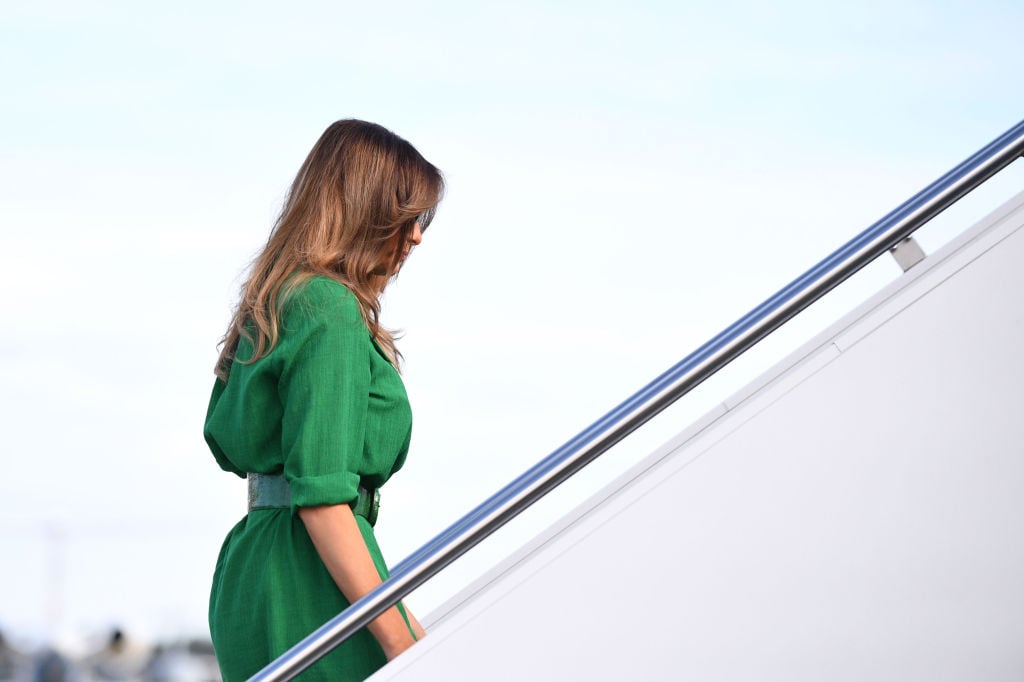 A strange-looking photo helped to feed the rumor. | Jim Watson/AFP/Getty Images
According to Business Insider, there is a bizarre conspiracy theory that Melania Trump has a body double who takes her place at events. There doesn't seem to be any real basis for the rumor except for a not-so-great photo she took and the fact that one of her secret service agent happens to bear a real resemblance to her.
Next: A sartorial slam
6. She wore a jacket that cost more than most Americans make in year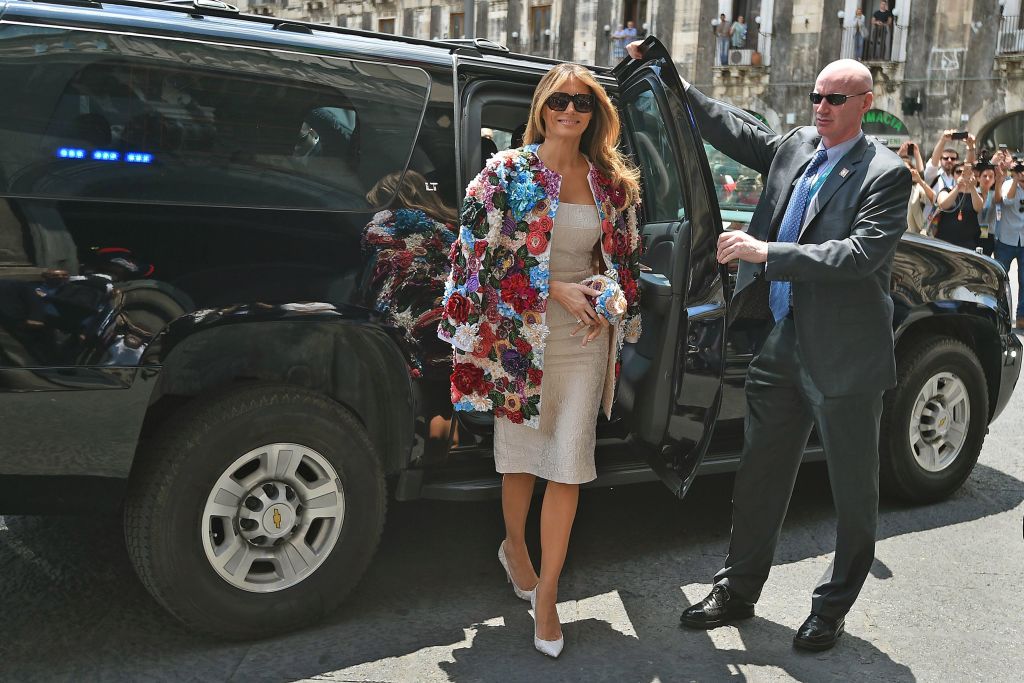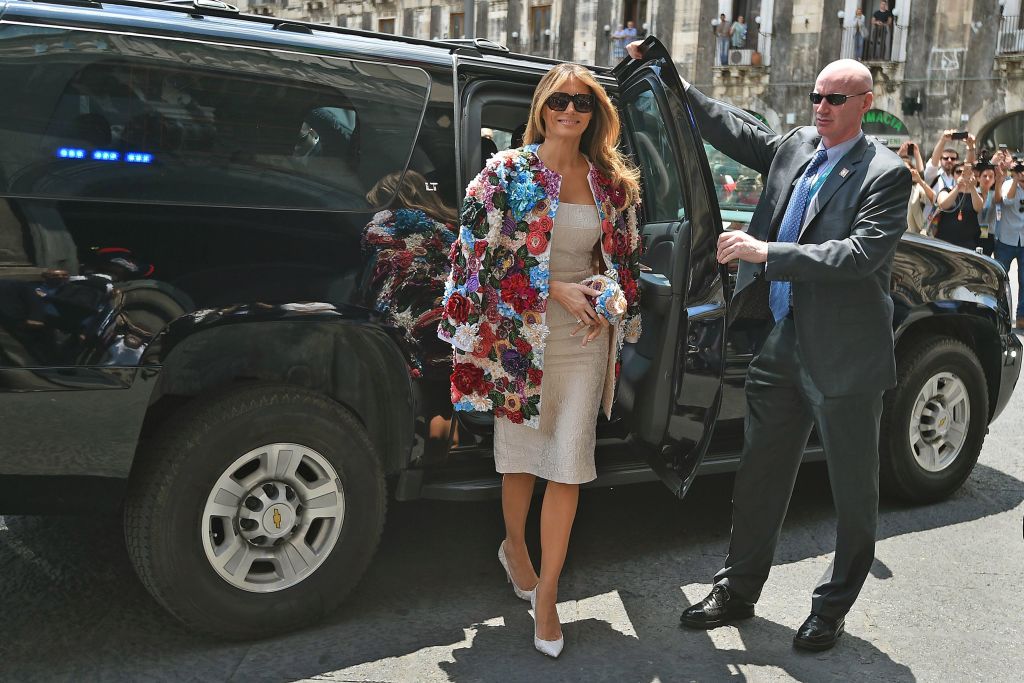 She is known for her expensive taste. | Giovanni Isolino/AFP/Getty Images
In May 2017 the first lady made the mistake of wearing a Dolce & Gabbana jacket to the annual G-7 summit in Catania, Italy. The jacket cost $51,500. Immediately, critics took offense, complaining that most Americans don't earn that much in a year.
Next: Will the real first lady please step up?
7. Ivana Trump declared herself first lady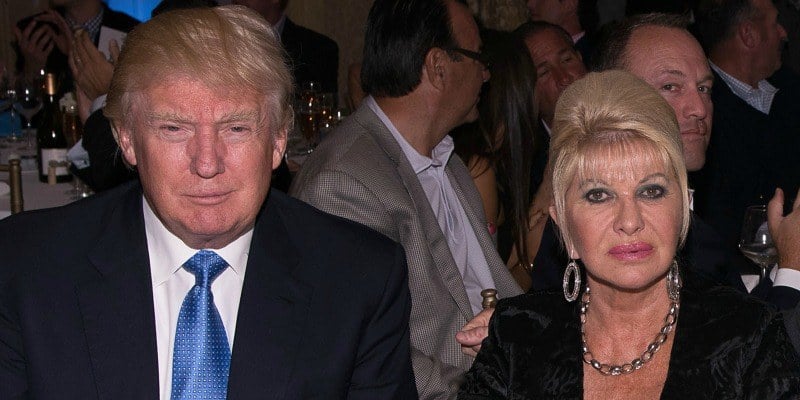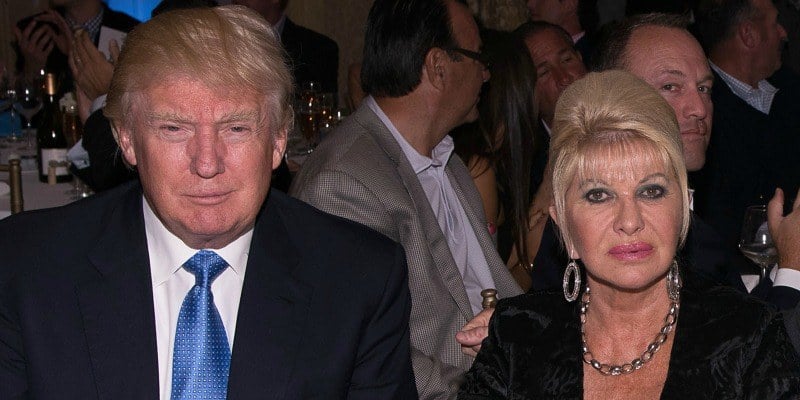 Donald Trump's first wife feels like she's part of the White House, too. | Dave Kotinsky/Getty Images
When Donald Trump's first wife, Ivana, referred to herself the "real first lady," Melania was once again involved in drama. Her spokeswoman said Ivana's comments were "attention seeking and self-serving noise."
Next: Making mockery of Michelle?
8. She mocked Michelle Obama with her Christmas display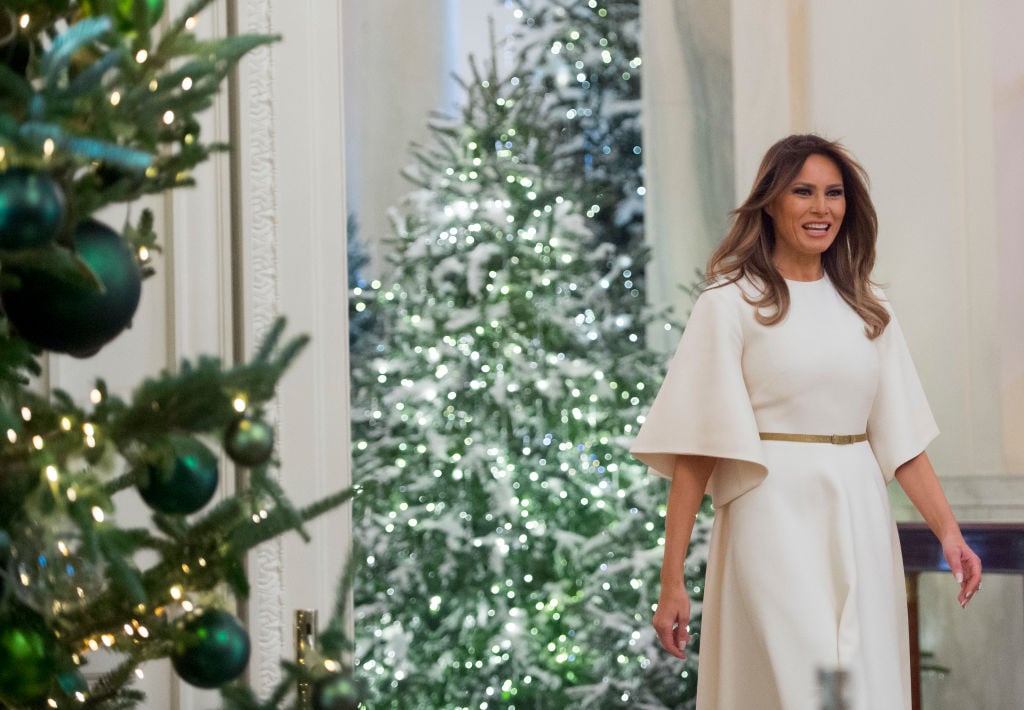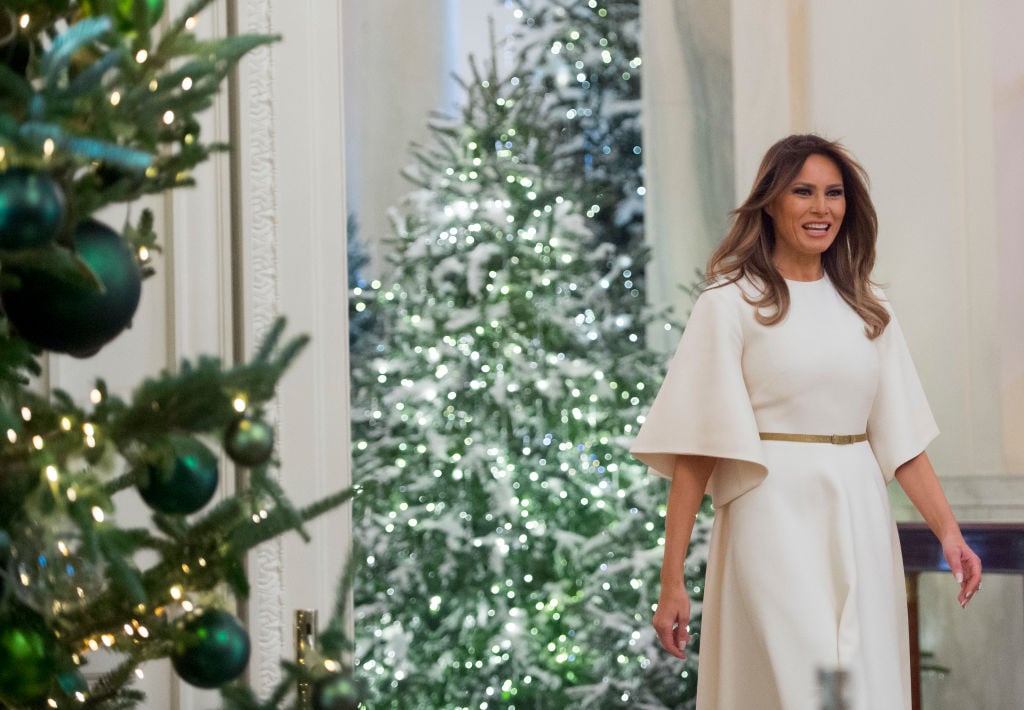 Some ornaments were made out of candy. | Saul Loeb/AFP/Getty Images
According to the DailyMail.com, rumors flew when Melania decorated a whole room for Christmas with ornaments made from candy. Apparently, critics assumed she was mocking Michelle Obama's healthy eating campaign. Interestingly enough, Melania Trump is known for her healthy eating habits.
Next: Melania's cold, cold heart
9. Her White House Christmas decorations apparently spoke volumes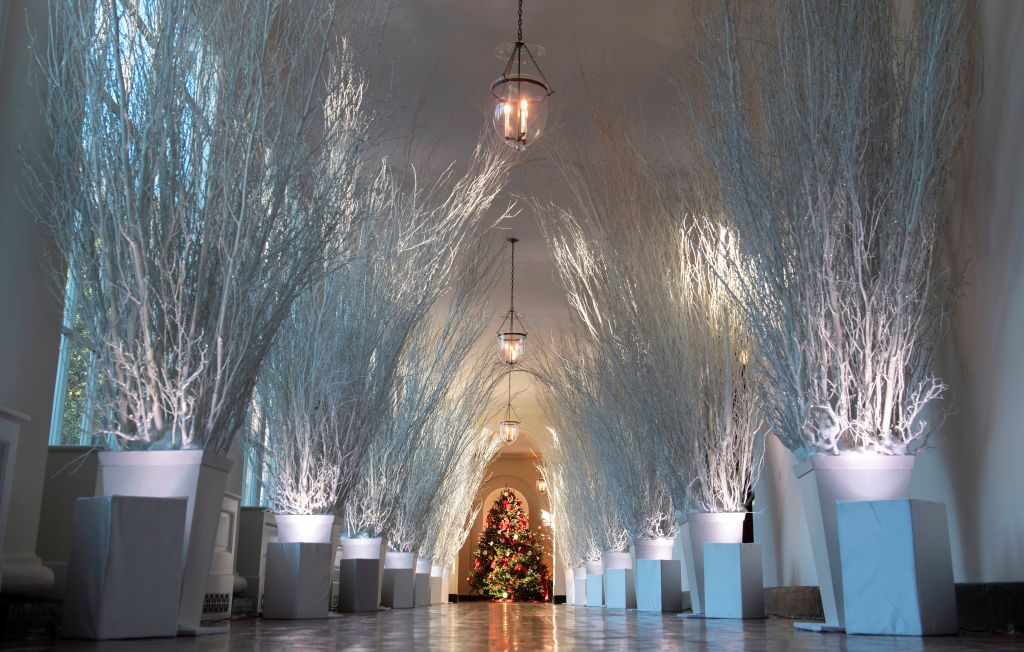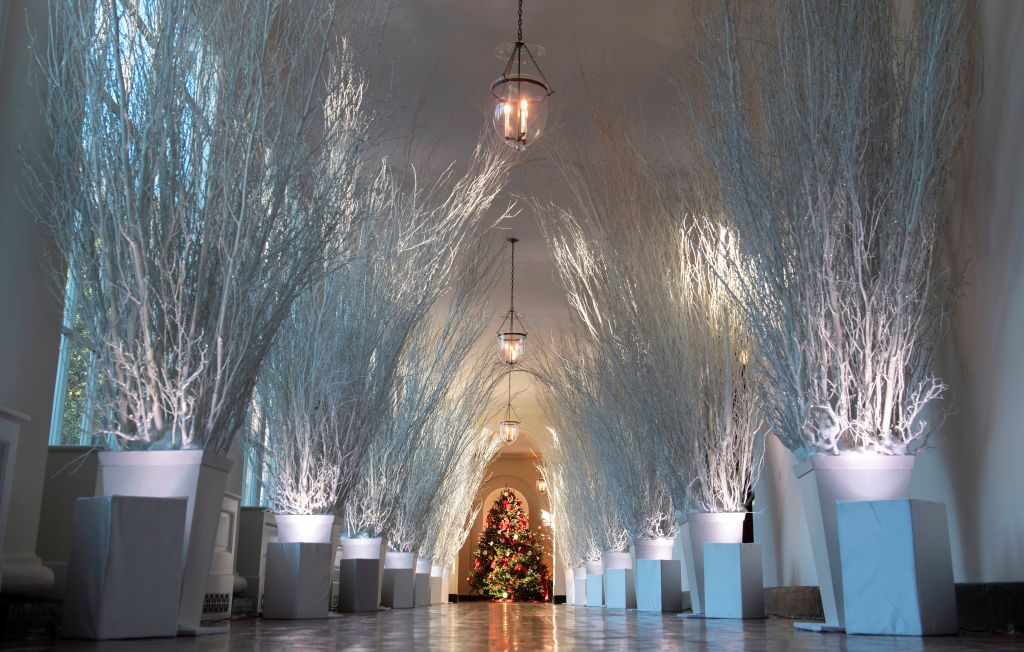 Some people felt the display was cold. | Saul Loeb/AFP/Getty Images
Melania Trump was criticized for the White House Christmas decorations she chose for 2017. According to opinion, reported DailyMail.com, many associated her taste with someone cold and colorless.
Next: Her Christmas card was wrong, too
10. Melania Trump's Christmas card said Merry Christmas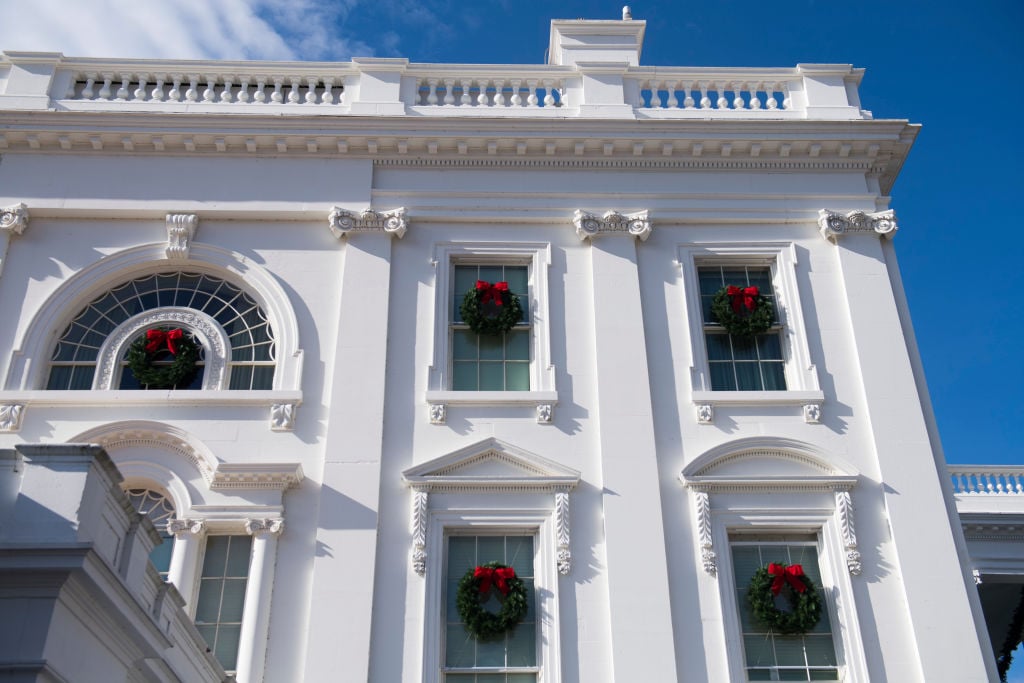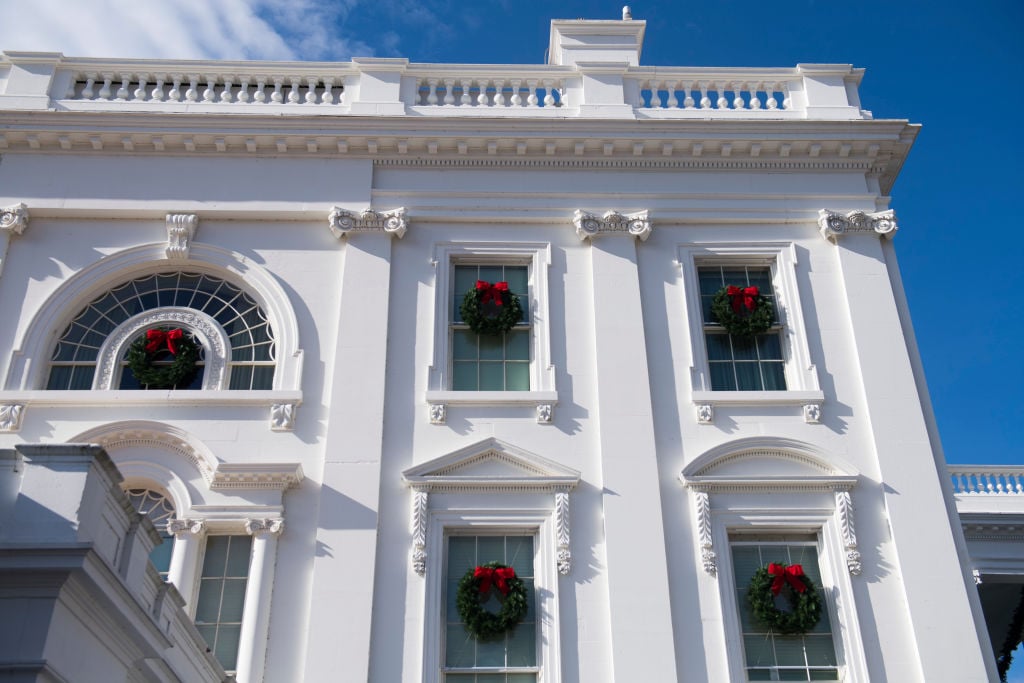 Critics felt the card should have been more inclusive. | Saul Loeb/AFP/Getty Images
Critics were atwitter about the Trump's Christmas card, according to DailyMail.com. Its message was, "Merry Christmas and a Happy New Year." Naysayers felt the Trumps should have been more politically correct and used an inclusive greeting like the Obamas' card had, which wished everyone a "joyous holiday season."
Next: Her looks of misery captured by the cameras.
11. Her constant look of misery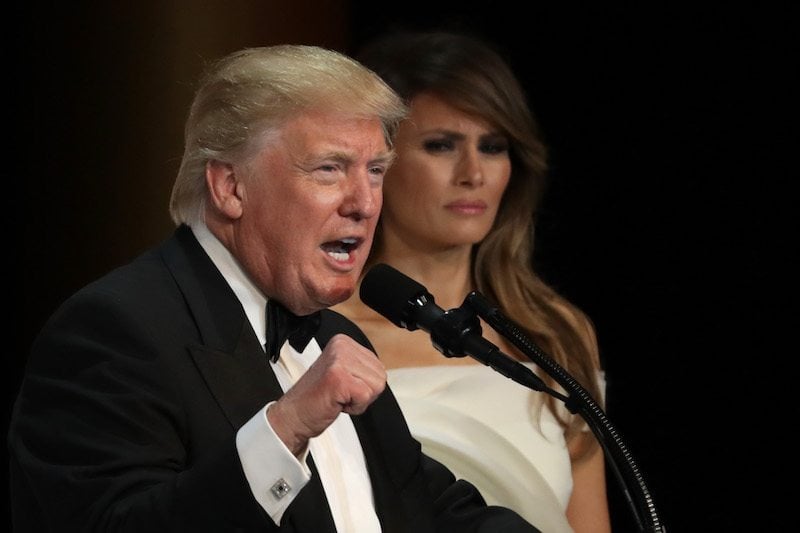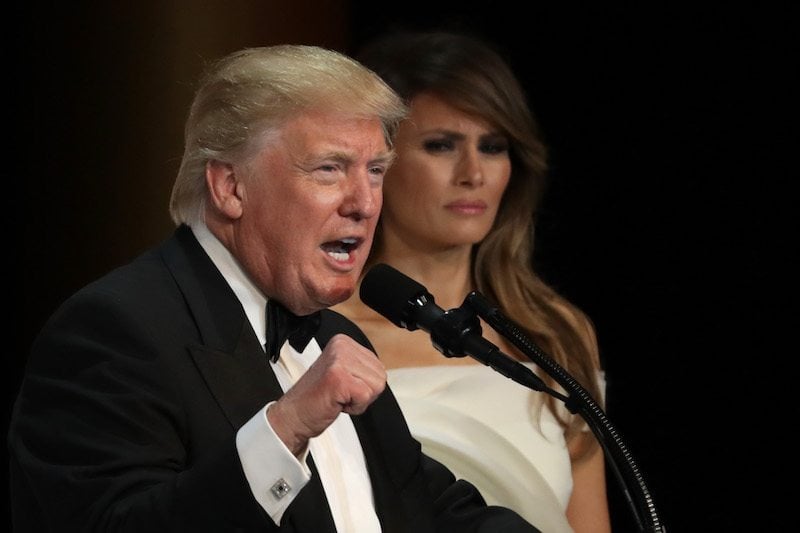 Melania Trump had a look of disdain during Donald Trump's inauguration. | Alex Wong/Getty Images
Even if Melania is playing her part as first lady, her face can't hide her true feelings. Body language expert Patti Wood revealed to Cosmopolitan just how much Melania has changed since her husband became a presidential candidate.
Past photographs reveal Melania being expressive and joyful, but since the start of her husband's campaign, her demeanor has shifted. Her body language can regularly be described as "stiff," as put on display during her first dance with Donald at the inaugural ball.
The hashtag #FreeMelania even began trending on Twitter after her infamous look of disdain on Inauguration Day. She can be seen smiling in an encouraging manner at her husband, but once he turns away, her face turns to a miserable scowl. Wood described the look as "sadness mixed with a little bit of anger."
Wood explained that since becoming first lady, Melania has become someone "whose shoulders go down, whose mouth turns down, who gives furtive, down-gazing looks, and who is tense, tight, small, and unhappy."
Next: The swat seen around the world.
12. Swatting away Donald's hand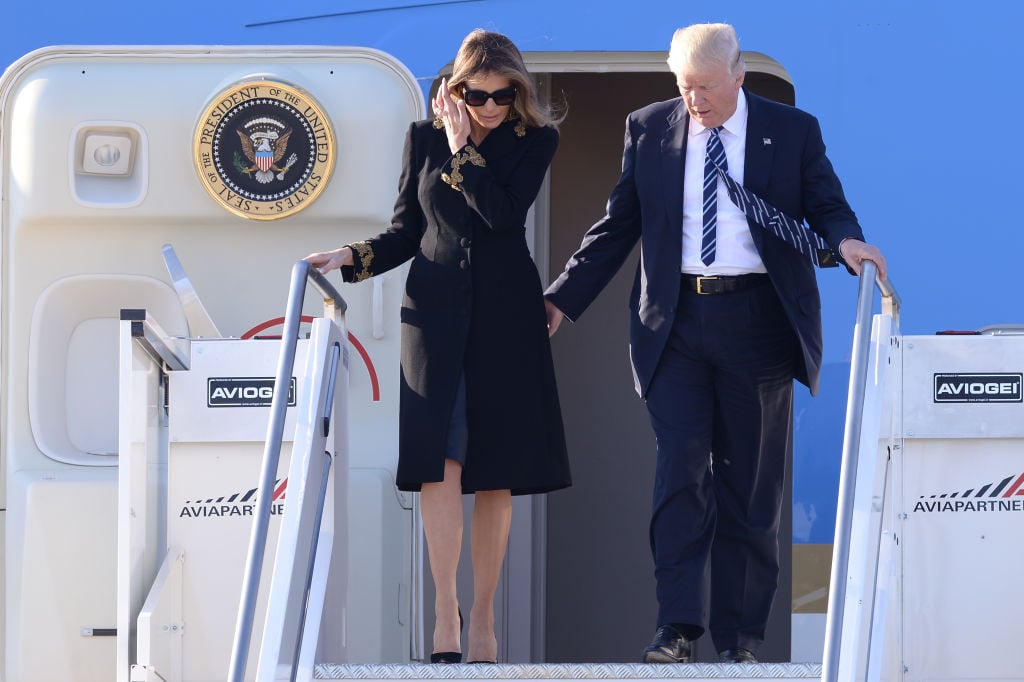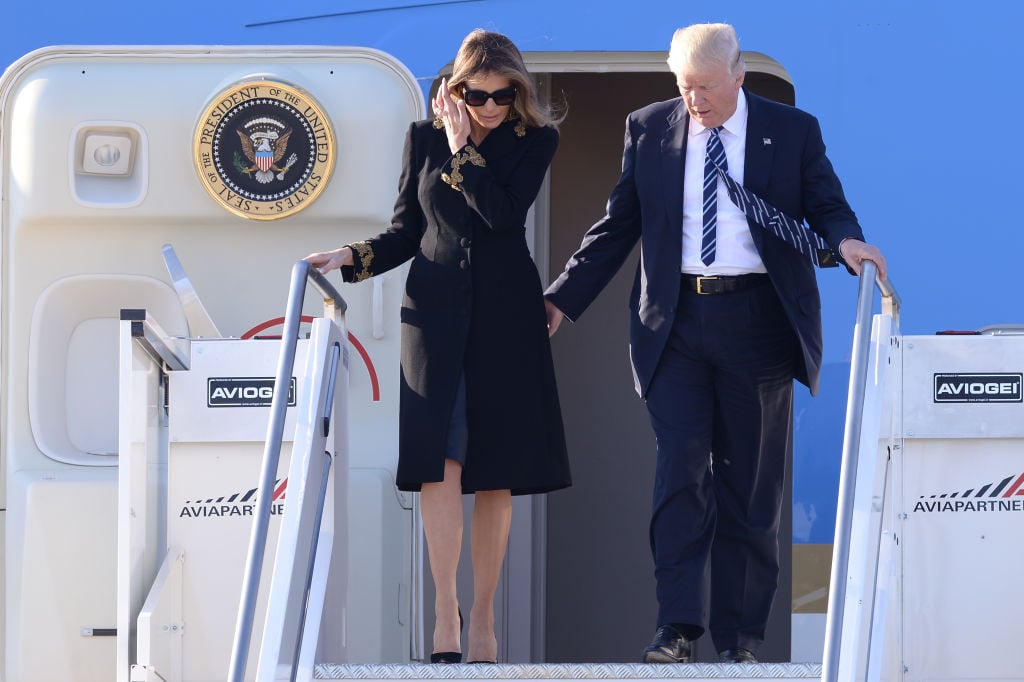 Melania and Donald Trump arrive | Filippo Monteforte/AFP/Getty Images
When Melania swatted away Donald's hand on the tarmac at Tel Aviv in May 2017, we doubt she suspected the media frenzy that would follow. A video of the first lady not just avoiding the president's hand-holding, but slapping his hand away, went viral on Twitter.
Wood used her body-language expertise to devise that it could have been "a further sign of how the Trumps' relationship has changed since becoming the First Couple," according to The Independent.
Next: Did she really never think her husband would win the White House?
13. She never actually thought Donald would win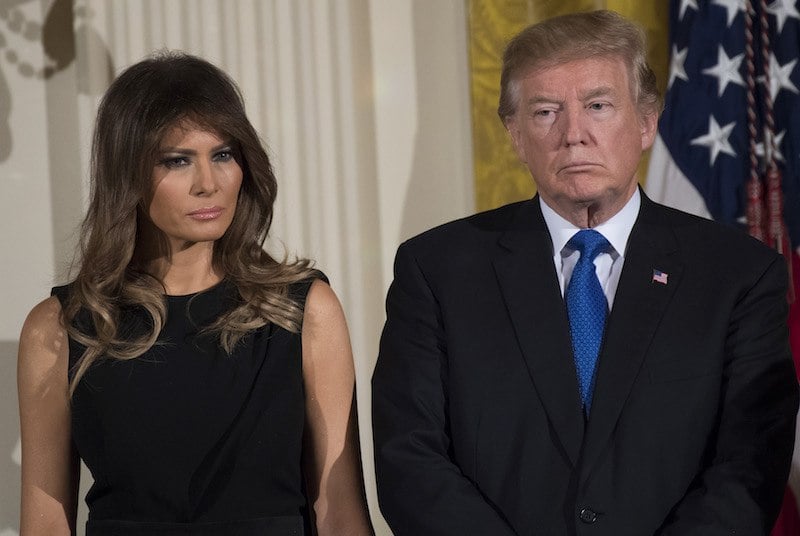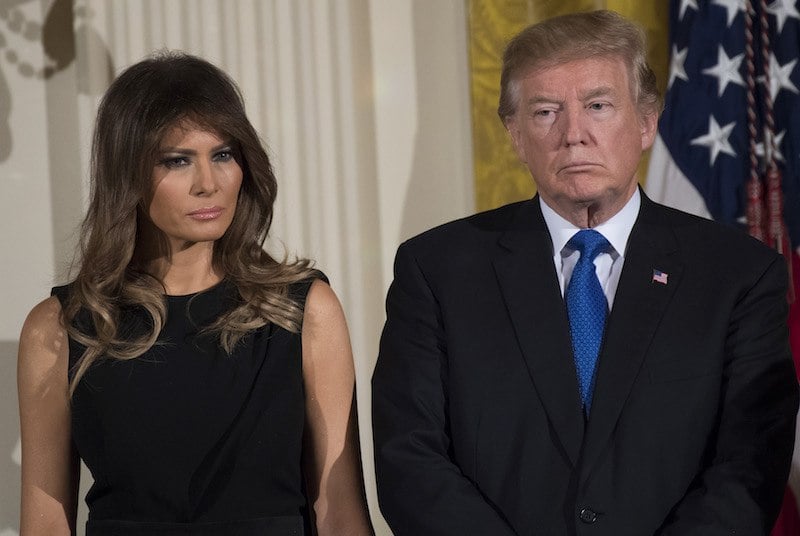 Melania Trump reportedly never expected Donald Trump to win the election. | Saul Loeb/AFP/Getty Images
Melania may have pushed her husband to run for president, but she never actually thought he'd win. Roger Stone, an early Trump adviser, revealed that Donald had been debating for a number of years whether he should run. However, Melania was the one who encouraged him to make a decision.
It wasn't that she actually wanted her husband to become president. According to Vanity Fair, she just knew that "he was going to be unhappy if he didn't run."
A friend of Donald even confirmed, "This isn't something she wanted and it isn't something he ever thought he'd win. She didn't want this come hell or high water. I don't think she thought it was going to happen."
Read more: Common Ground — Surprising Ways Melania Trump and Michelle Obama Are Alike
Additional reporting by Chelsea Leary.
Check out The Cheat Sheet on Facebook!
Source: Read Full Article