JFK's legacy isn't the only thing Jackie Kennedy influenced. She had a major impact on life at the White House, too. Whether it was entertaining notable guests from around the world or selecting pieces of furniture for the mansion's most famous state rooms, she curated an American lifestyle that would change 1600 Pennsylvania forever.
We take a look at some of the surprising ways she changed the White House forever, plus the hilarious thing she said about its home decor (page 5), ahead.
1. She brought champagne to the White House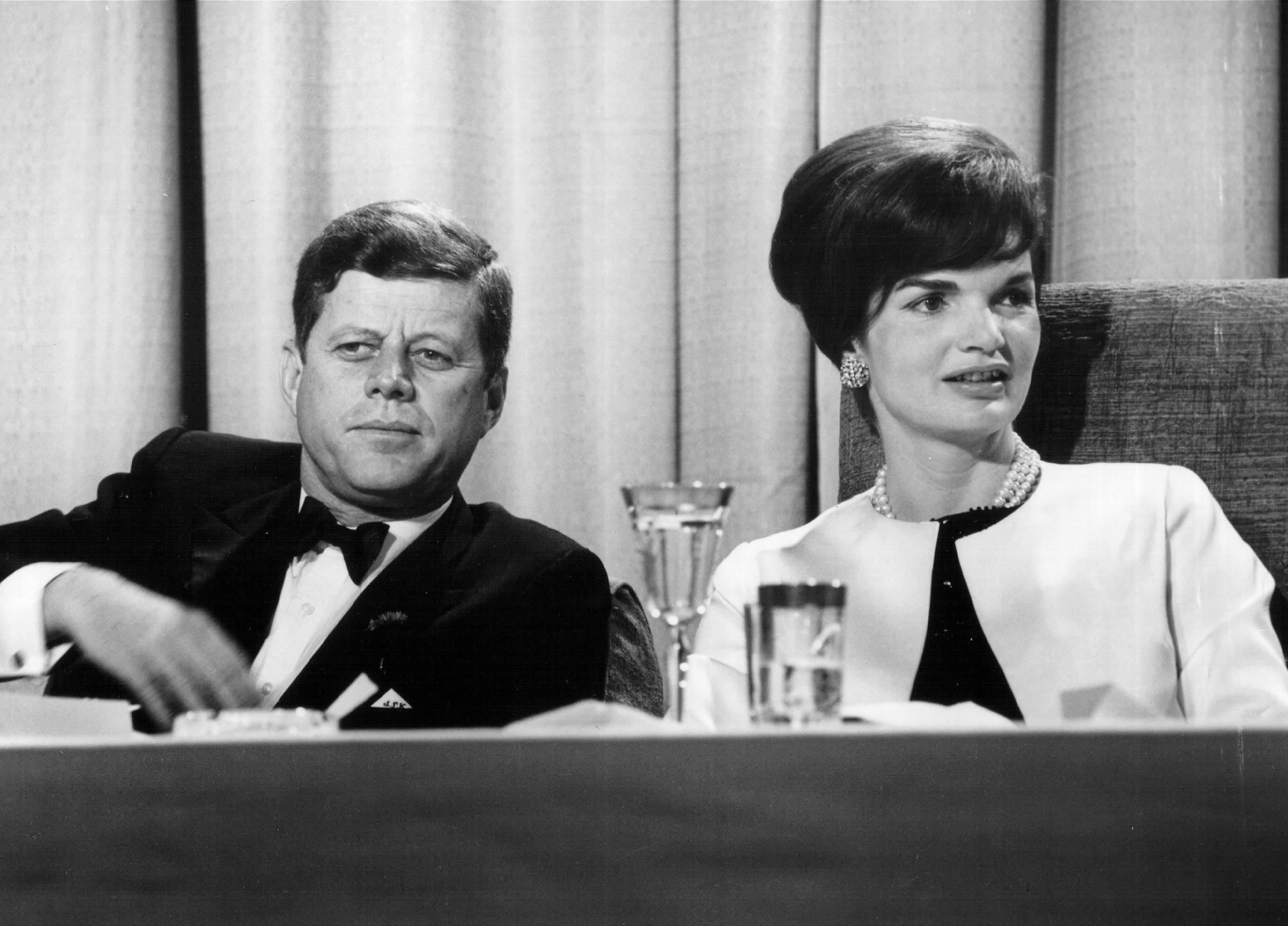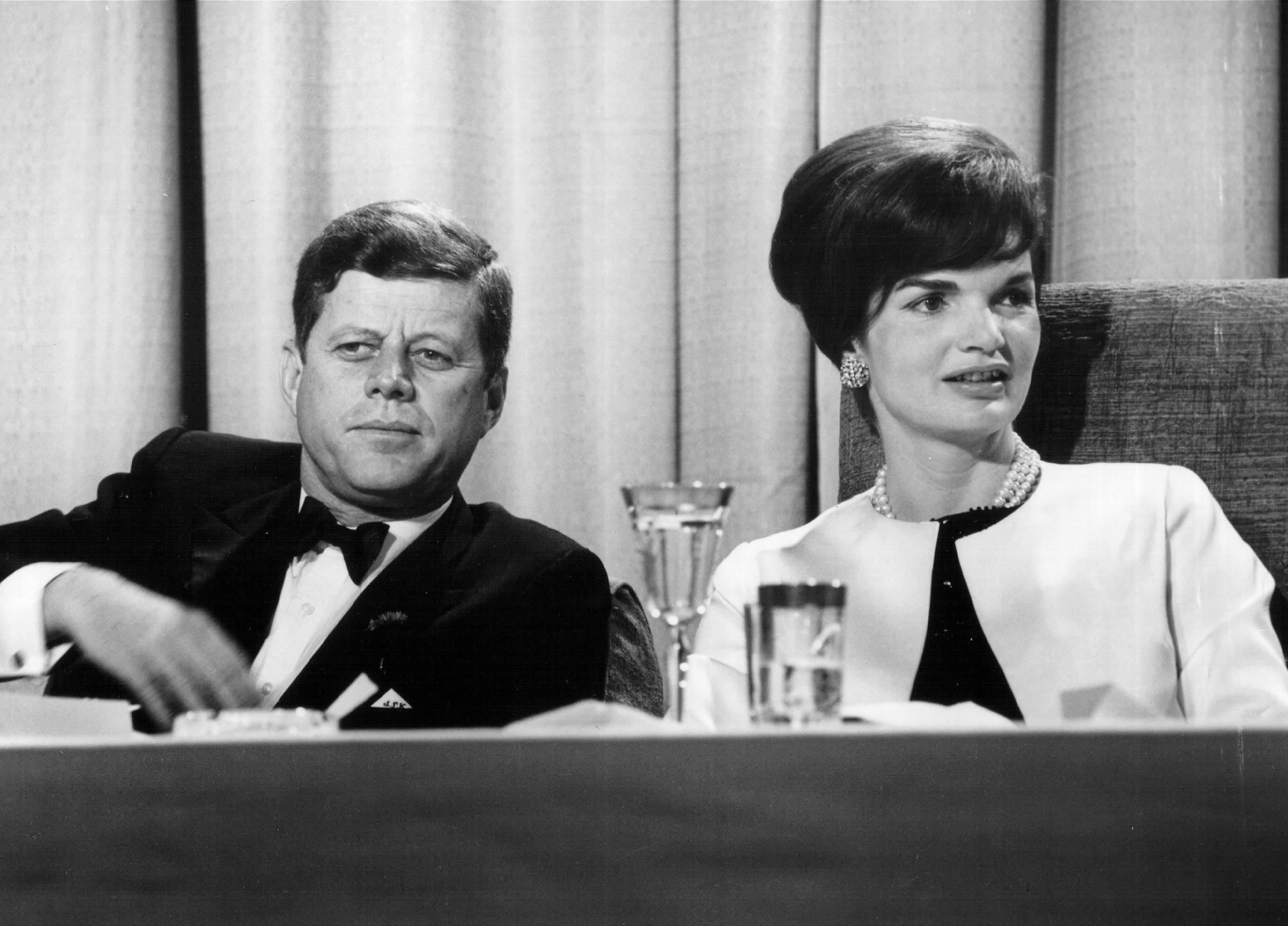 She brought Champagne to the White House. | National Archive/Newsmakers/Getty Images
Believe it or not, before Jackie Kennedy set foot in 1600 Pennsylvania Ave., Champagne wasn't a thing (at least in the White House). But Jackie's Champagne was more than a bubbly beverage served at State Dinners. It was a representation of the class she brought to White House living — a class that still rings true today.
Next: Changes to the White House kitchen.
2. She hired a French chef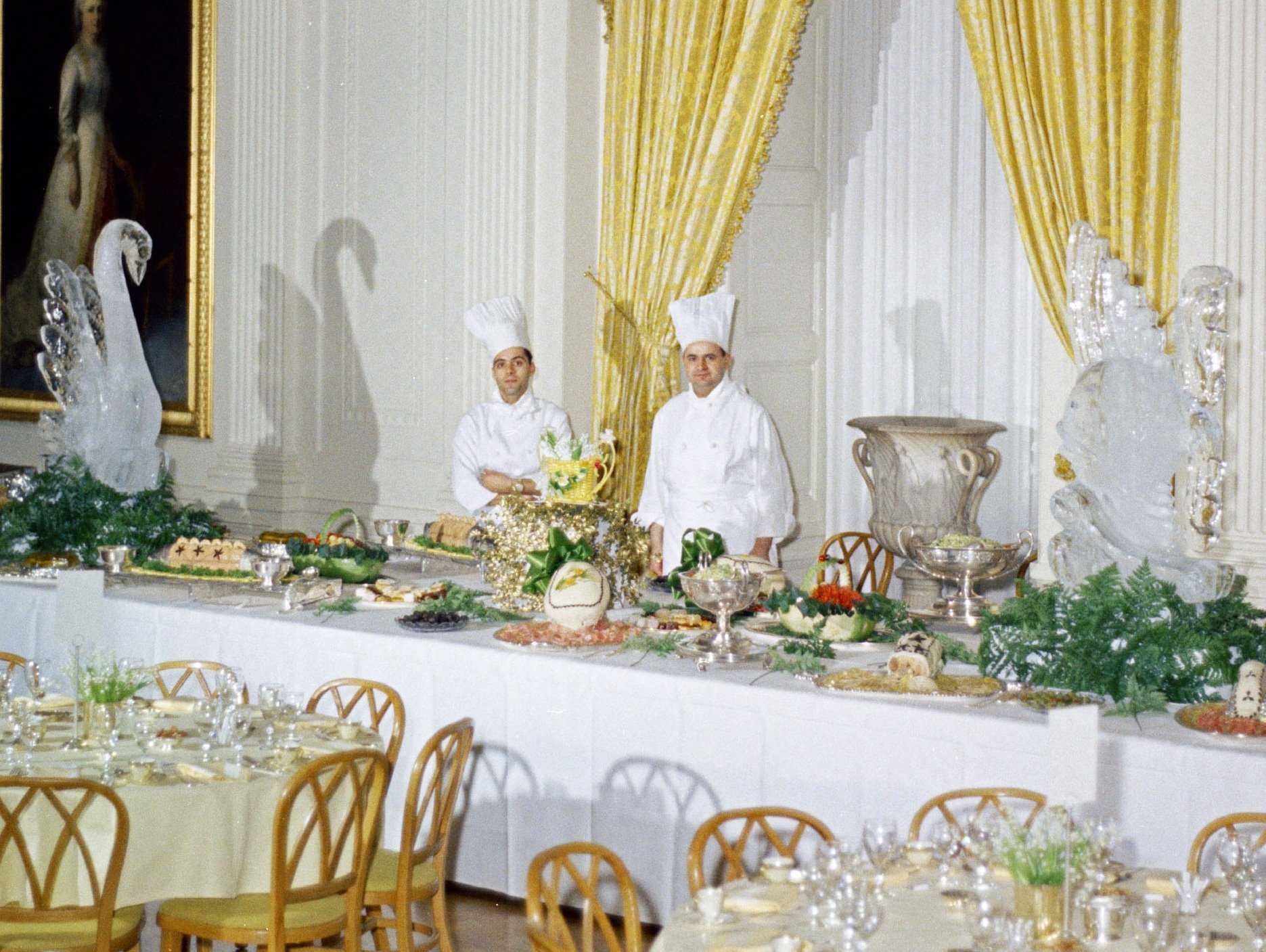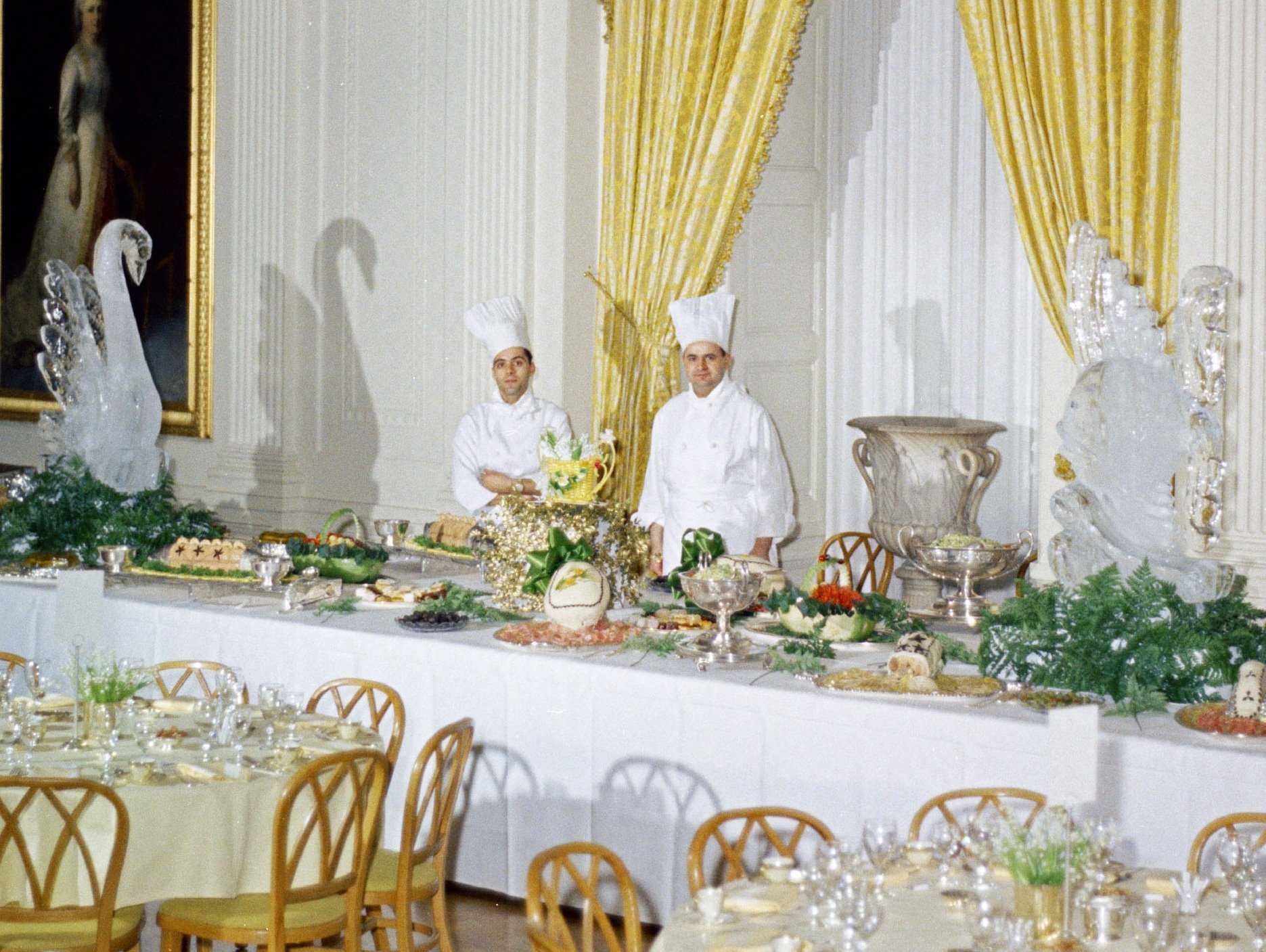 She brought her high-class tastes with her. | Robert Knudsen/White House, John F. Kennedy Presidential Library and Museum
It's no secret that Jackie was a well-traveled, intelligent woman. And everything from her wardrobe to the food she ate was influenced by her experiences. So, it should come of no surprise that she hired a French chef for her time at the White House.
Next: Was her home decor an indication of how she felt about being first lady?
3. She paid homage to her Georgetown home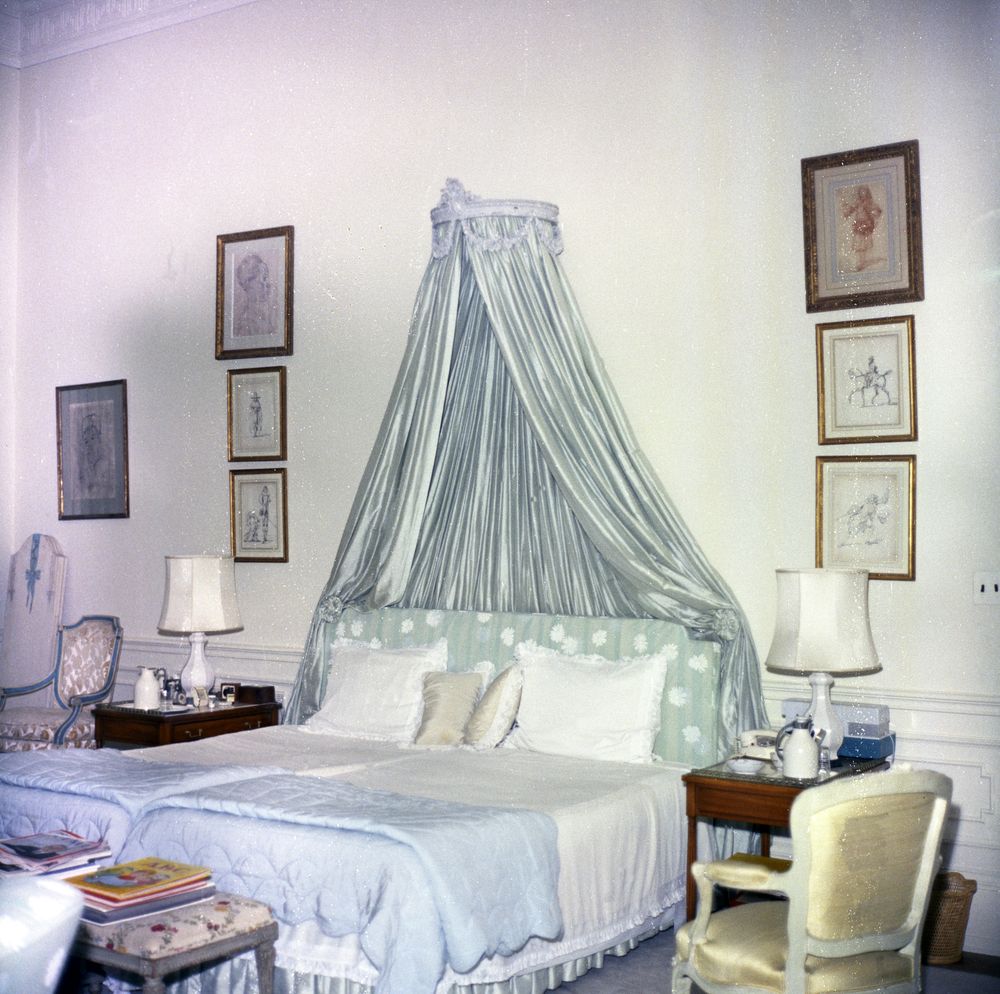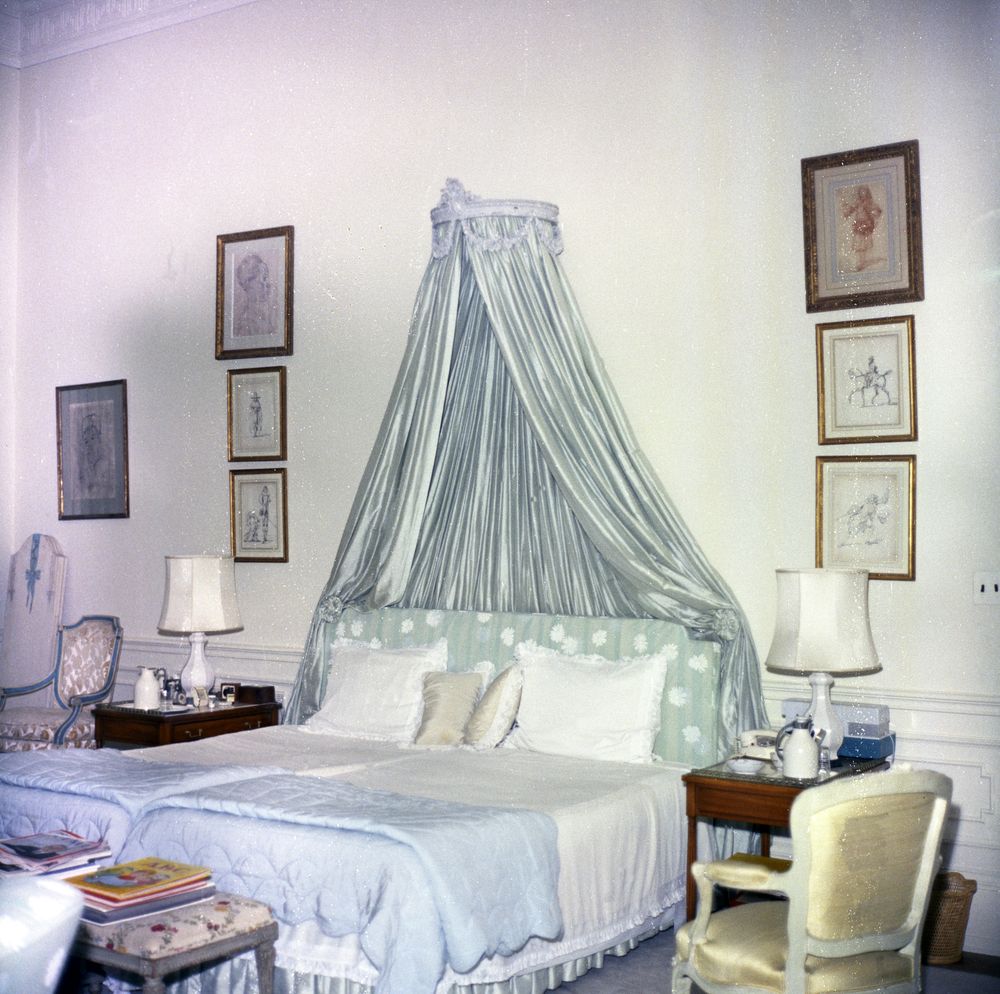 She wanted it to resemble her Georgetown home. | Robert Knudsen/White House, John F. Kennedy Presidential Library and Museum
Prior to moving to the White House, John and Jackie Kennedy lived nearby in Georgetown. And, when it came time to decorating her private living quarters at 1600 Pennsylvania Avenue, it was clear that she was homesick for her former life. The former first lady hired Sister Parish to decorate and requested much of the rooms resemble those from her home in Georgetown.
Next: How she brought history into the White House
4. She turned the White House into a museum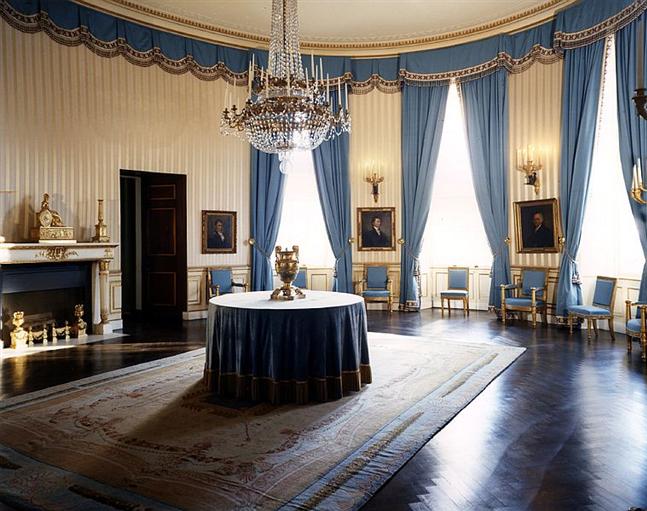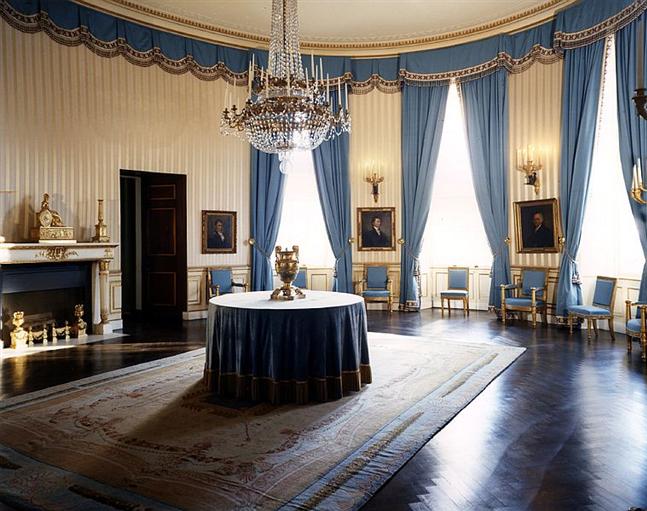 The Blue Room was filled with stunning historical artifacts. | Wikimedia Commons
In 1961, Jackie Kennedy expressed her concerns about the White House's decor to Life magazine, stating: "All these people come to see the White House and they see practically nothing that dates back before 1948."
To make up for this, Jackie created two important White House organizations, The White House Fine Arts Committee and The White House Historical Foundation in hopes that they could help her obtain historical artifacts and works of art to display in her temporary home.
Next: What Jackie Kennedy really thought about the White House's decor
5. She thought the White House was tacky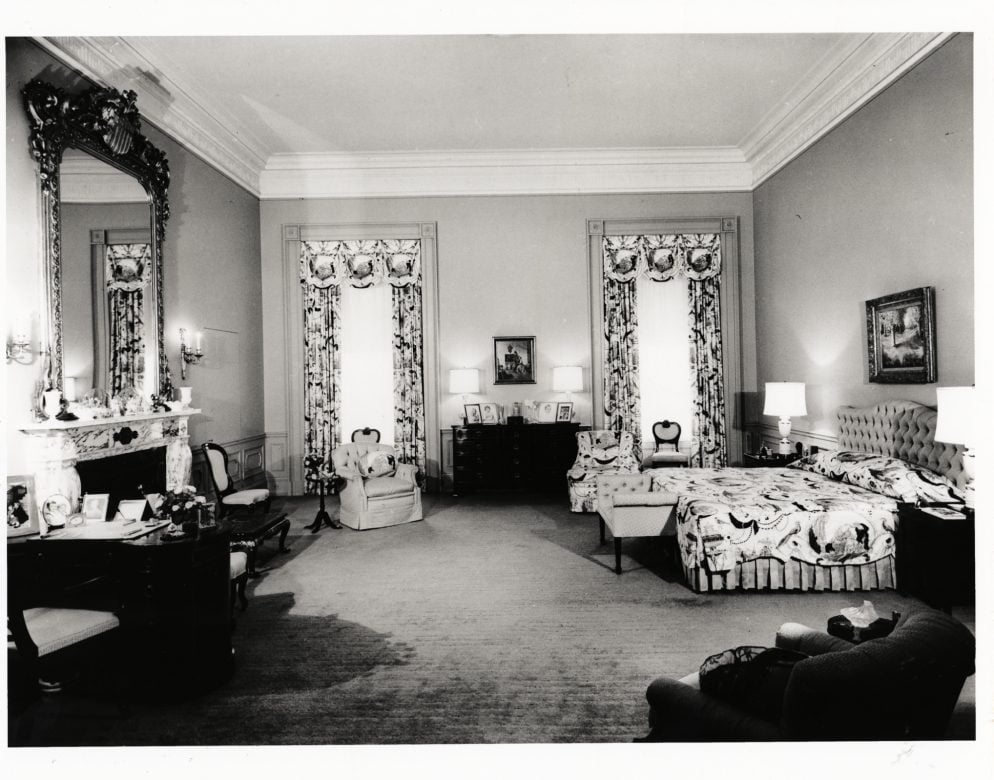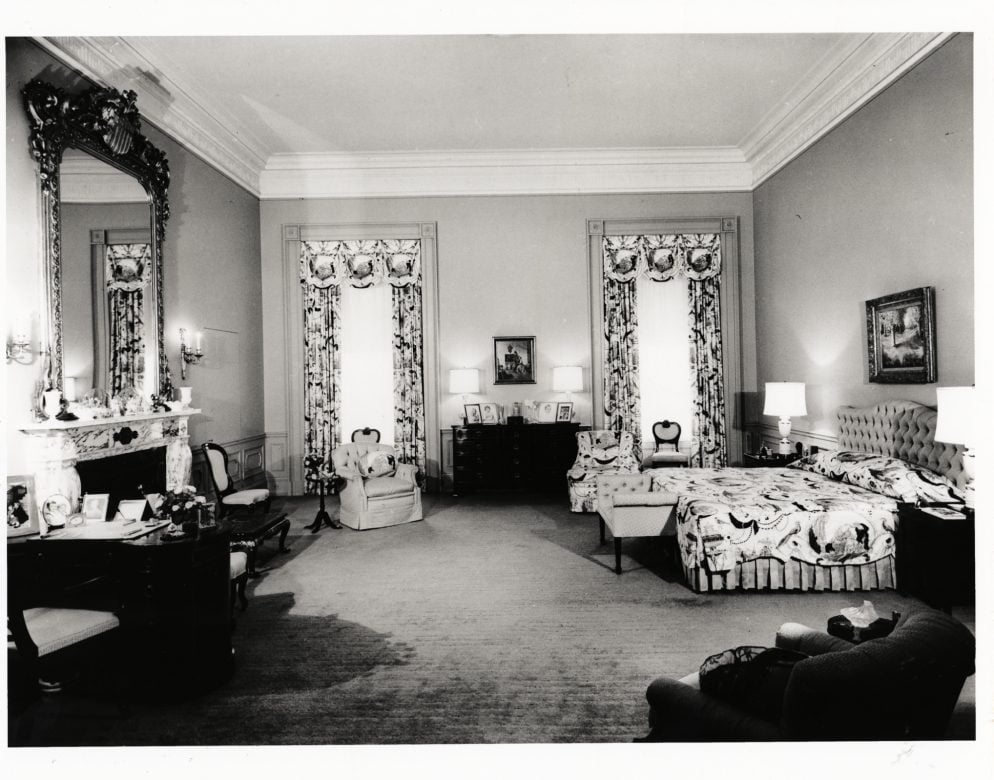 She did not hold back when it came to the predecessors' decor choices. | White House Historical Association
Jackie said it looked like it was furnished by a discount store.
According to the Washington Post, Jackie was not a fan of the White House's decor and said "it looked like it's been furnished by discount stores." Which is why she went out of her way to transform the White House into a symbol of American history.
Next: What she did about it
6. She hired a curator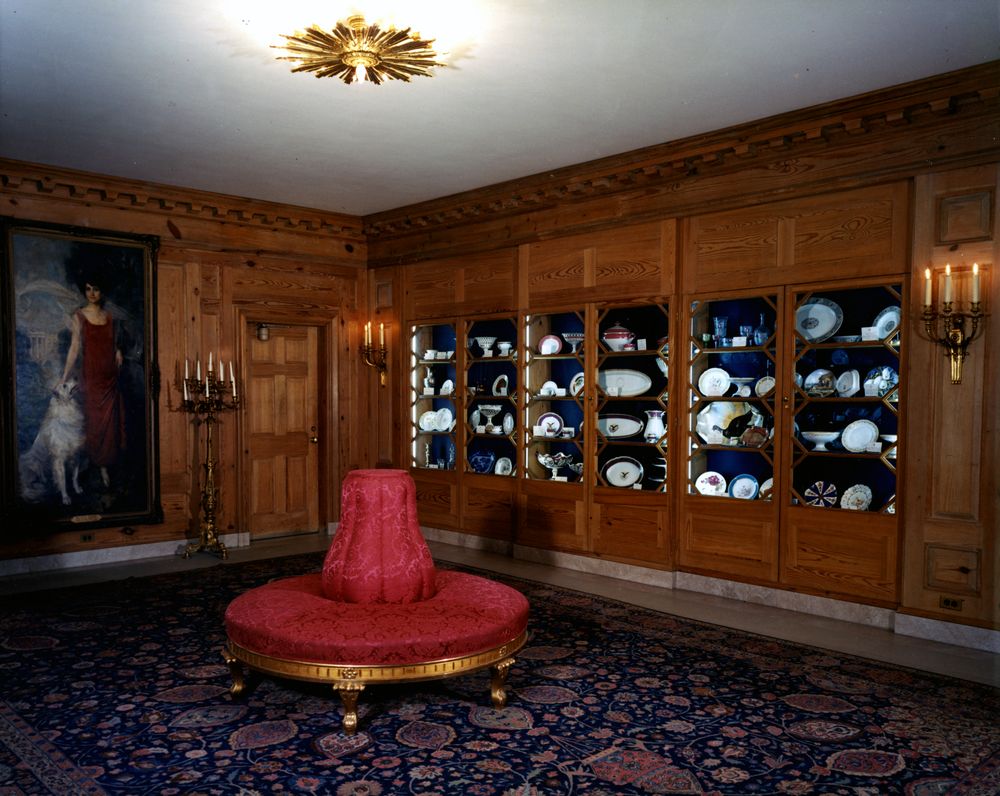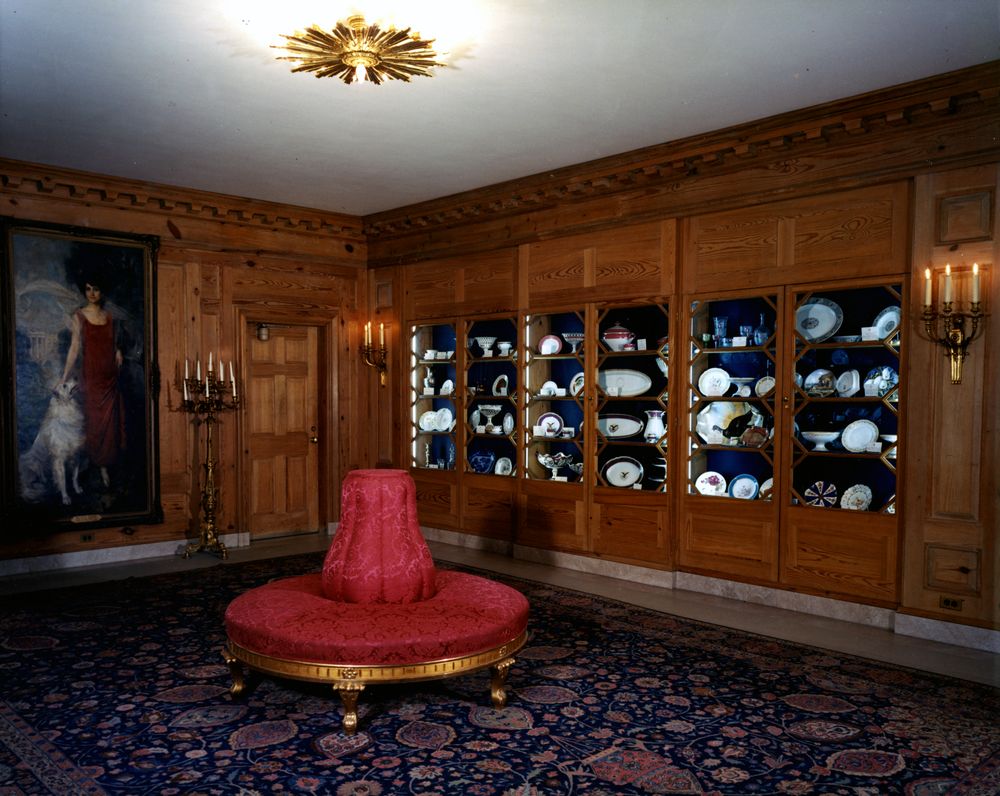 She restored and curated the historical pieces. | John F. Kennedy Presidential Library and Museum
Jackie couldn't stand the decor left by her predecessors, so she hired a curator. As far as redecorating and renovating goes, many things in 1600 Pennsylvania Avenue are off-limits, but that didn't stop her from restoring the White House with classy, 19th century furniture.
Bringing antiques to the White House wasn't just for personal preference. Jackie was very concerned about preserving history and hated that the White House did not reflect its history and influence of past presidents.
Next: She invited unusual (by Washington, D.C., standards) guests over.
7. Entertaining at the White House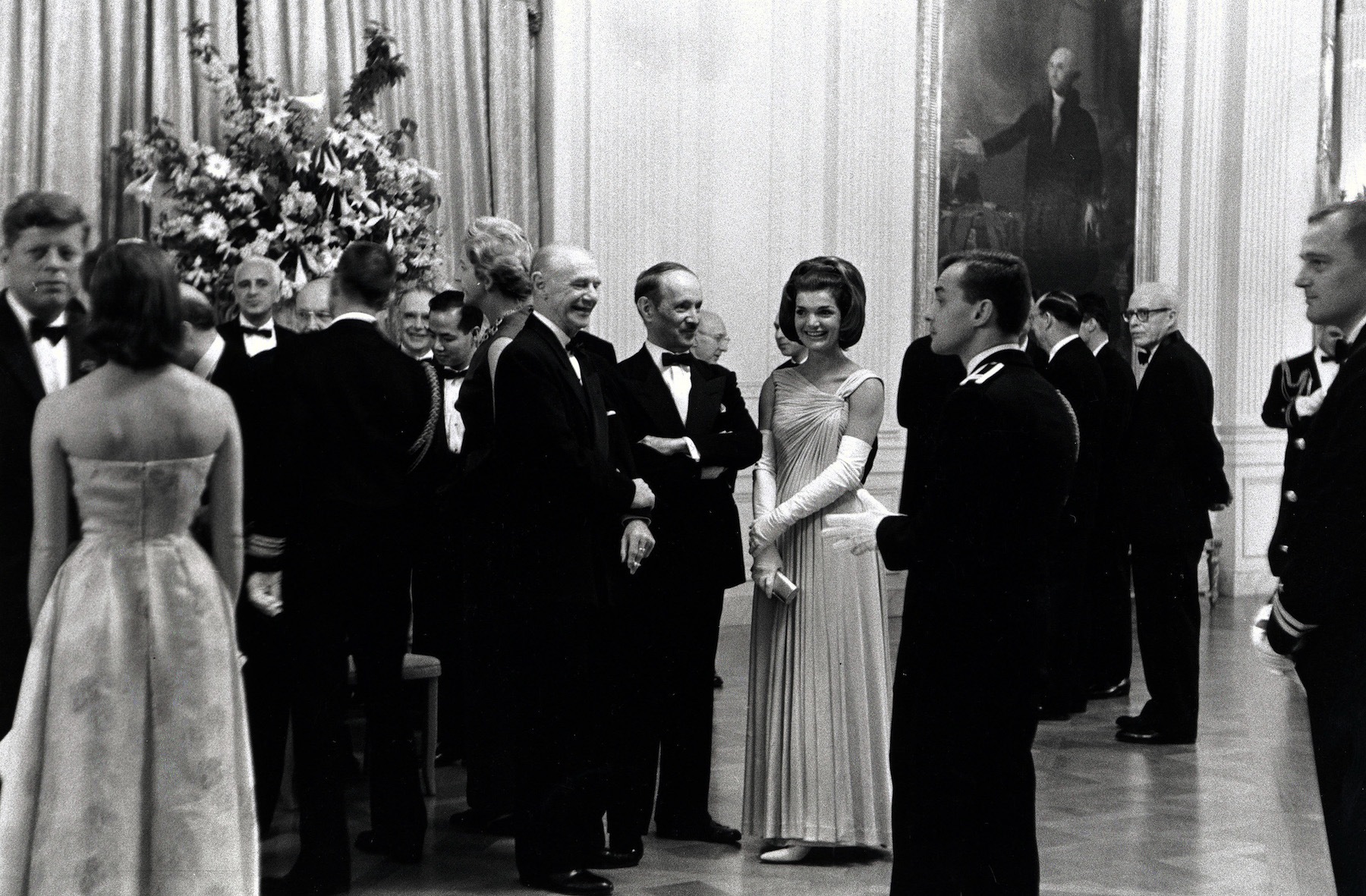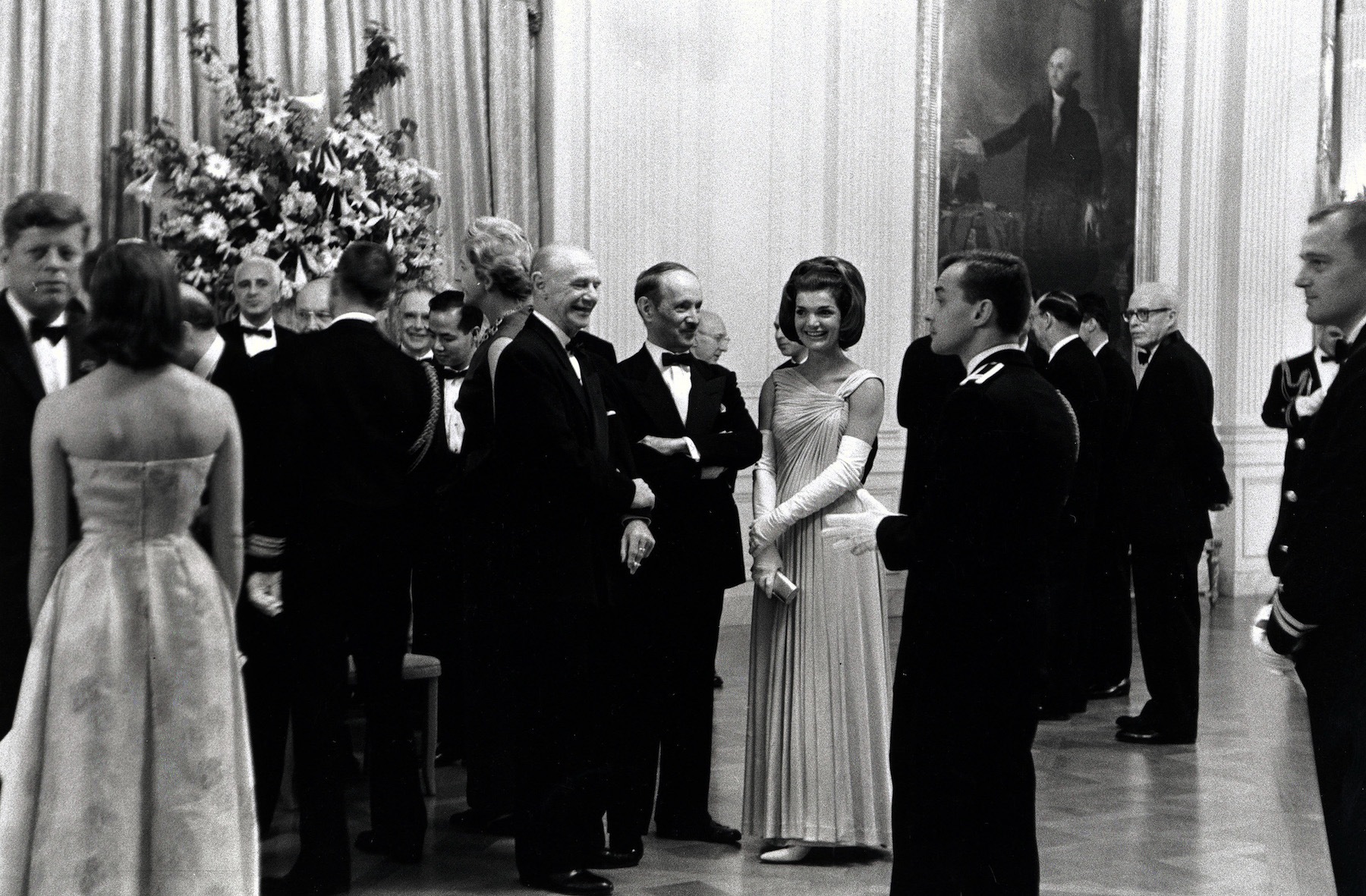 The first lady became a position all its own. | Kennedy Library Archives/Newsmakers
There's no doubt Jackie transformed the role was first lady during her time at the White House. Not only did she hire a French chef, redecorate, and introduce class to the White House — by way of champagne, of course — she invited new kinds guests into her temporary home, as well.
Jackie's State Dinners were unlike any other. From the elegant decorations to the food to the guests (many of which were cultural giants), she breathed new life into White House dinners and paved the way for many future occasions.
Check out The Cheat Sheet on Facebook!
Source: Read Full Article