What elicits a good weekend vacation? For the 35% of American families planning a getaway this year, WalletHub believes a quick respite should evoke relaxation, fun recreational activities, good food, and entertainment. Based on that criteria, WalletHub ranked 150 cities from best to worst. While Orlando, Chicago, and San Diego ranked best, these are the worst cities to visit on your next weekend vacation.  
15. Aurora, Illinois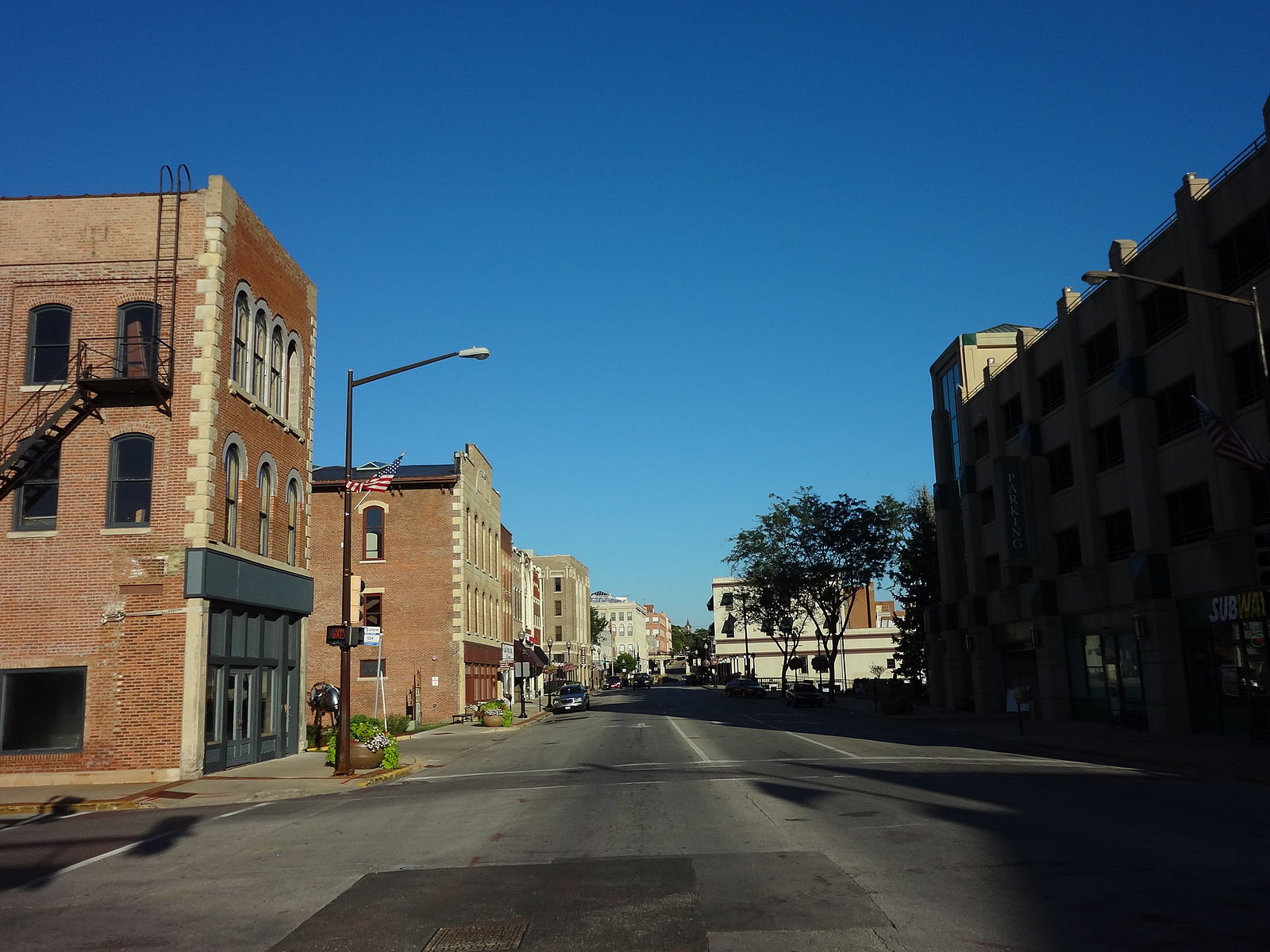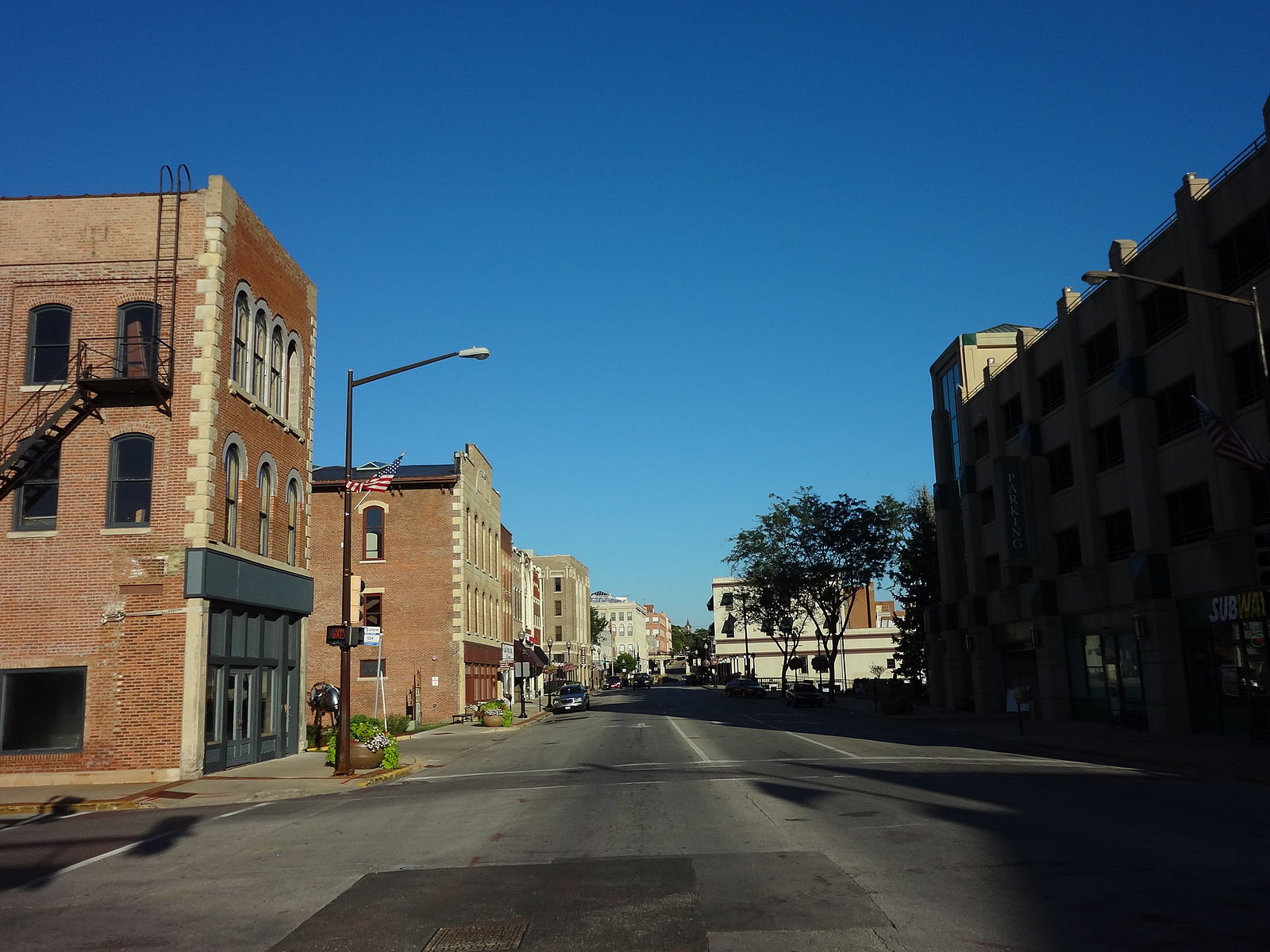 It has outlet malls at least. | Paul Sableman/Wikimedia Commons
Considering Chicago is ranked as the second-best city for a weekend vacation, it may be worth driving the extra 45 minutes from Aurora, Illinois, in order to make the most of your getaway. Out of 150 cities, Aurora ranked 145th for food and entertainment and 114th for rest and relaxation options. But if shopping at an outlet mall or visiting the local fire station sounds like a fun vacation, by all means, visit Aurora.
Next: Everything may be bigger, but is it better? 
14. Lubbock, Texas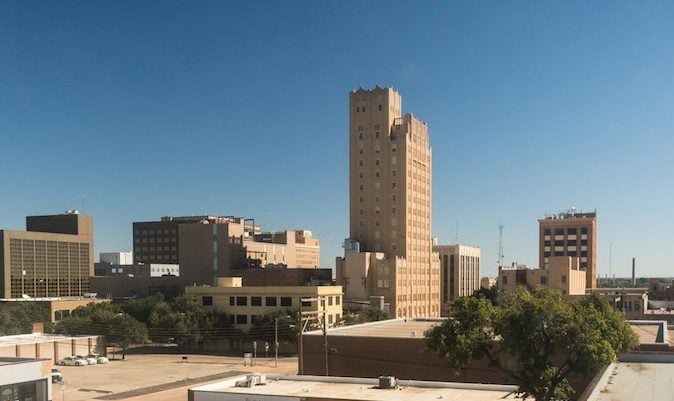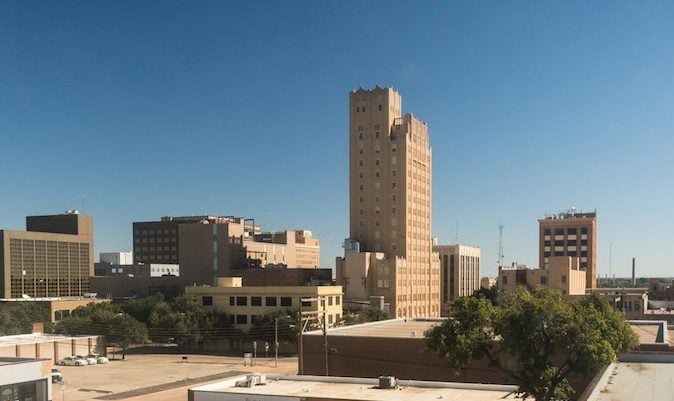 Food and entertainment are lacking. | ChrisBoswell/Getty Images
Although it's home to Texas Tech University and the original stomping grounds of Buddy Holly and Waylon Jennings, the city of Lubbock is likely to leave much to be desired.  The city ranks 125th out of 150 for food and entertainment offerings. And if you are hoping to indulge in a spa day, you'll find the relaxation options to be lacking.
Next: This city is known for its underground music scene (and that's about it).
13. Worcester, Massachusetts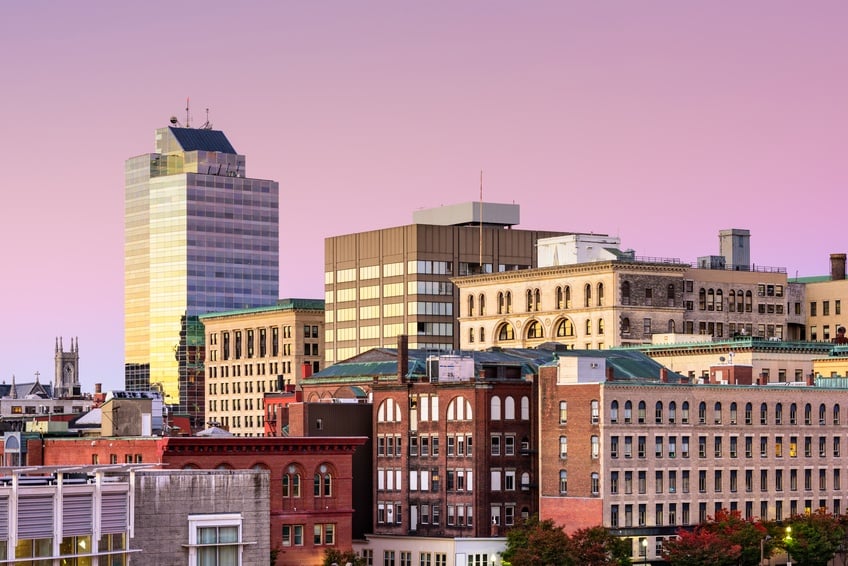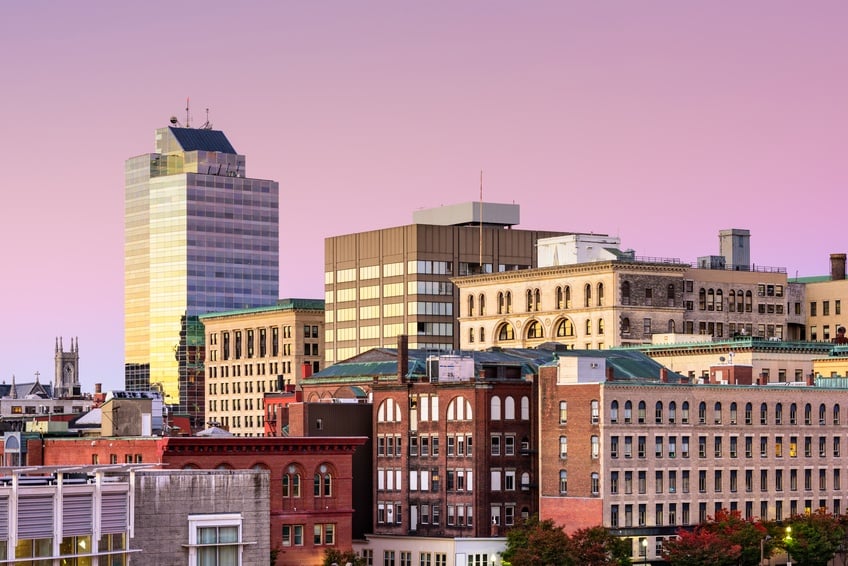 Unless you like underground music, it doesn't have much to offer. | Sean Pavone/iStock/Getty Images
Whether you are traveling with children or your partner, recreational activities tend to carry a lot of weight on a vacation. That being said, Worcester, Massachusetts, is not the place to find it. Although the city has been nicknamed "Wormtown" in reference to its underground music scene, it may be worth making the 55-minute drive into Boston for a more cultural experience.
Next: Do you enjoy watching planes land? If not, avoid this city.
12. Irving, Texas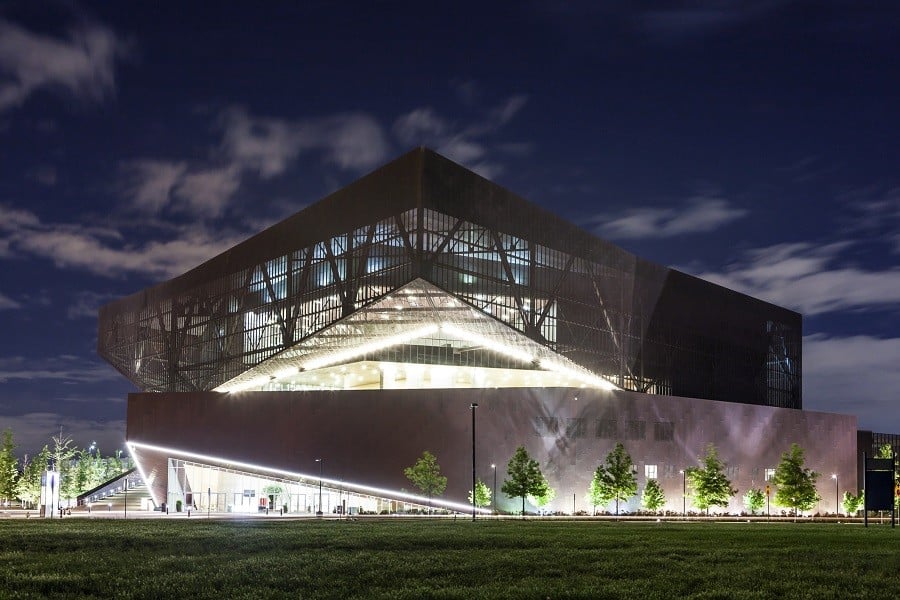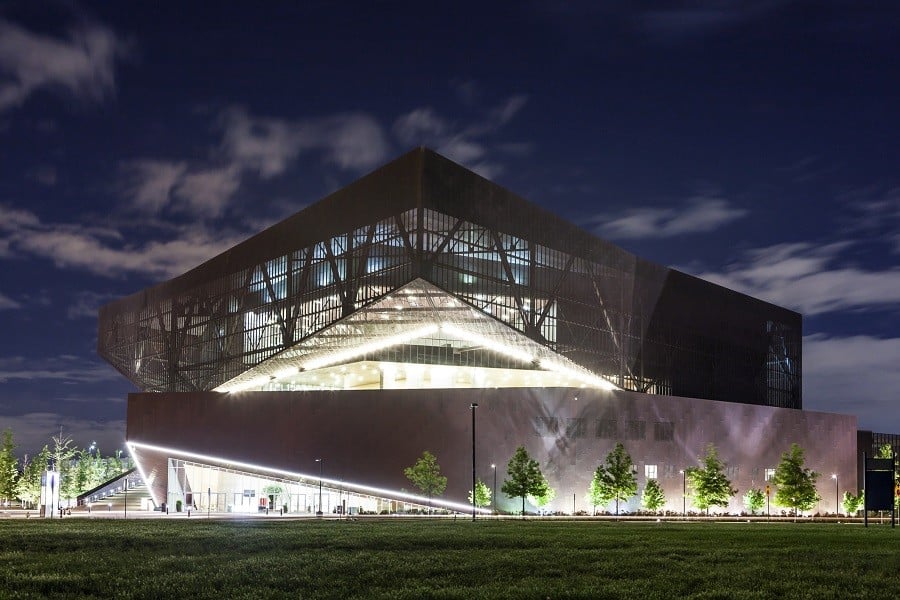 A fun evening activity is watching planes. | Typhoonsk/iStock/Getty Images
At a certain point, suburbs have a tendency to all feel the same, and Irving, Texas, is really no different. While recreational activities and food and entertainment options didn't rank dead last (113 and 116), the opportunities are certainly limited. For instance, the town encourages visitors to check out the Founder's Plaza Observation Area to watch planes land into the Dallas Fort-Worth Airport — not really the vacation activity of a lifetime.
Next: A city stuck in the middle
11. Jersey City, New Jersey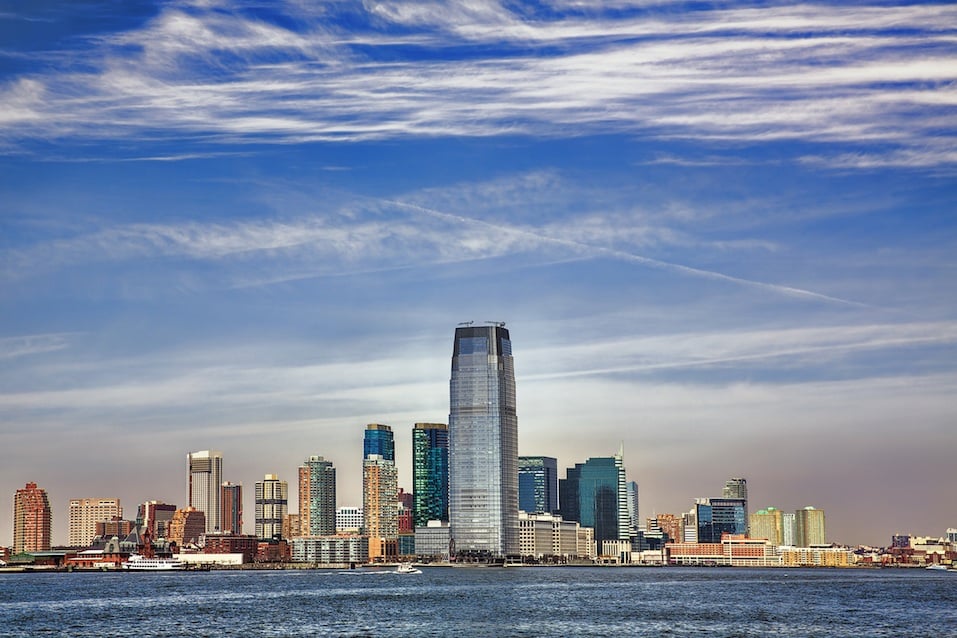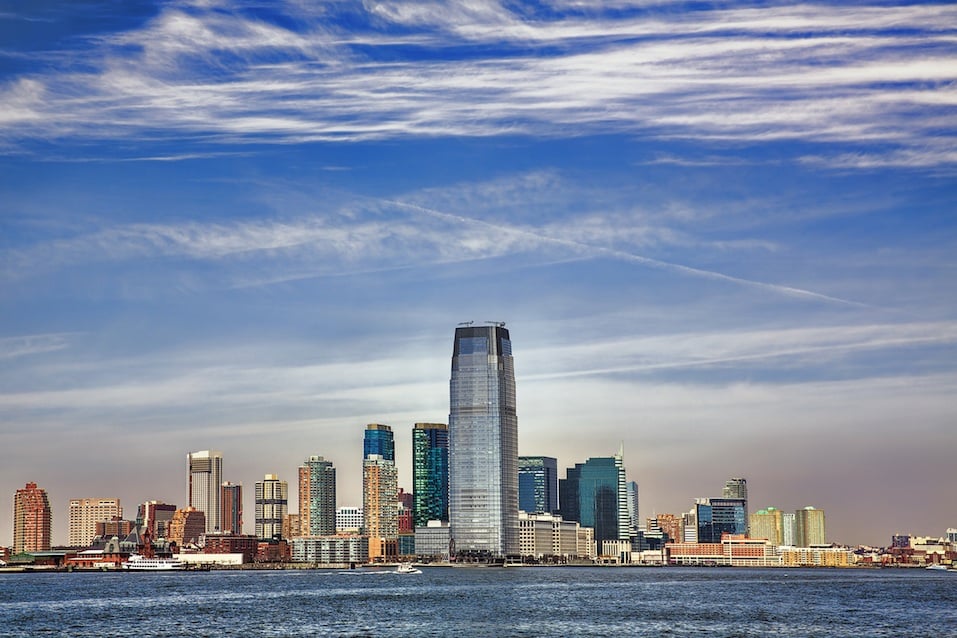 Jersey City is only good for its access to New York City. | RolfSt/iStock/Getty Images
Located smack dab in between Newark and Manhattan, Jersey City, New Jersey is an odd place to visit for a weekend vacation. Instead, consider going all-in by visiting Manhattan or traveling down to the shore. Otherwise, you may be wondering what to do with all of your time, considering Jersey City ranked 137th out of 150 cities for recreational activities.
Next: Going to this city seems counterintuitive. 
10. North Las Vegas, Nevada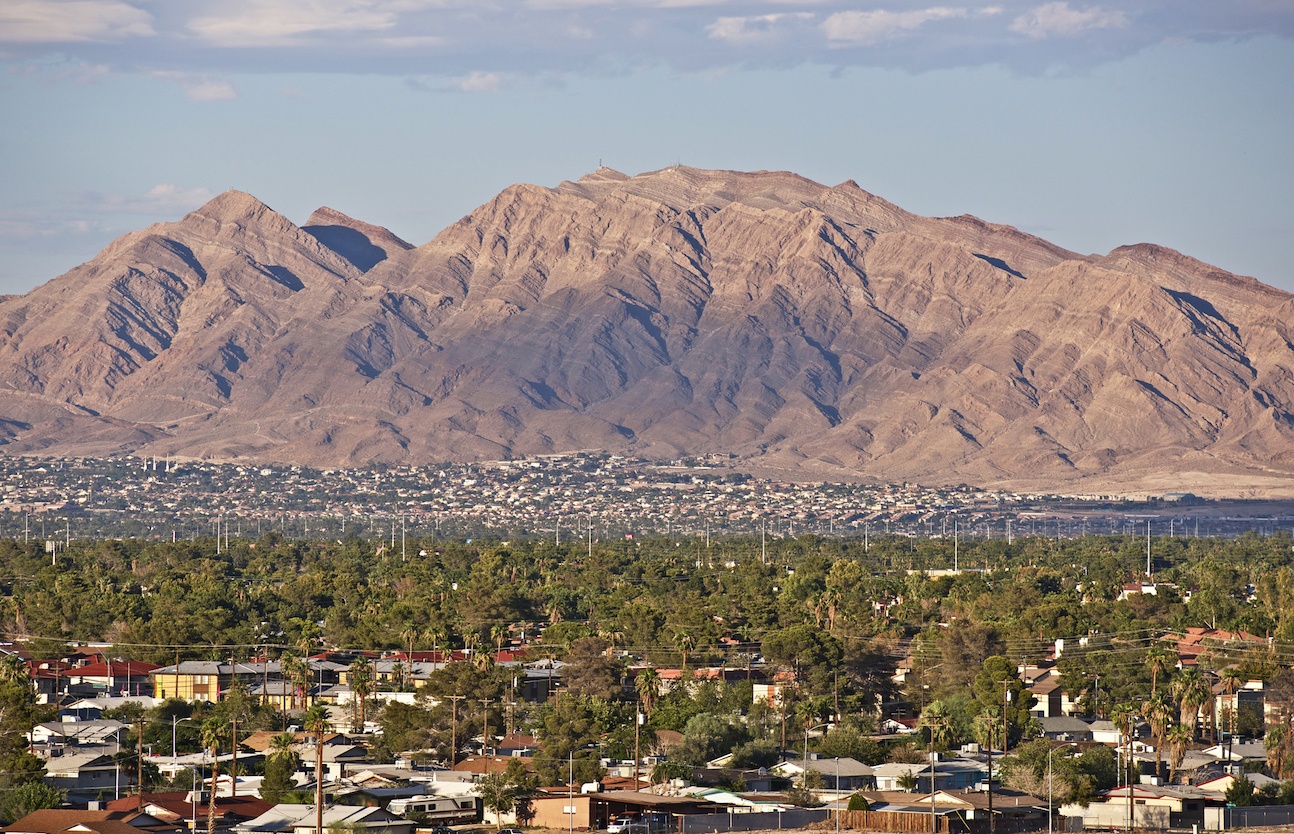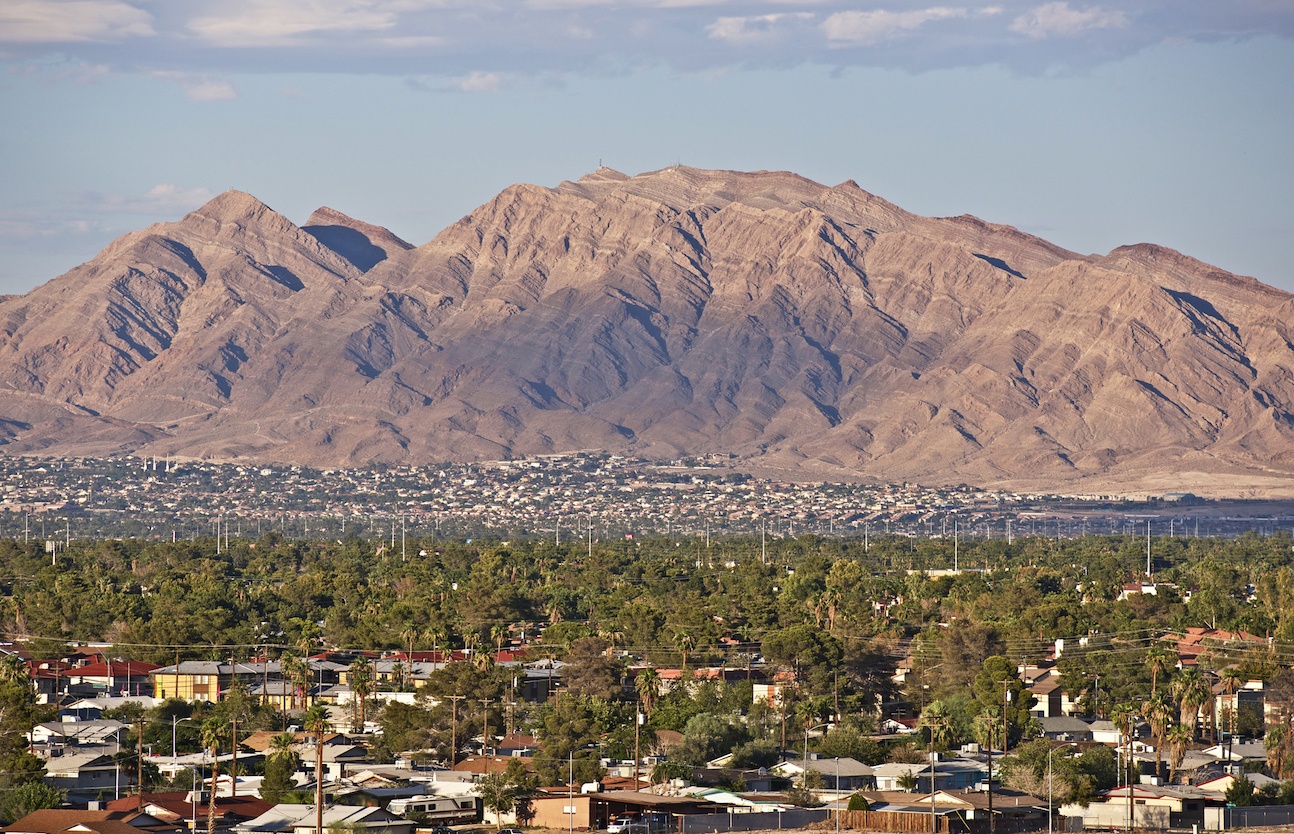 You'll have to travel south for the activities. | welcomia/iStock/Getty Images
It's difficult to compute why anyone would spend a weekend vacation in North Las Vegas. After all, the city of sin is only a few minutes away. Truth be told, North Las Vegas, Nevada, is where the people running the city actually live. Believe it or not, entertainment options are at an all-time low, ranking 142 out of 150. And from a recreational standpoint, you'll find much more to do if you venture to the famed strip.
Next: This Bay-area suburb leaves much to be desired. 
9. Oakland, California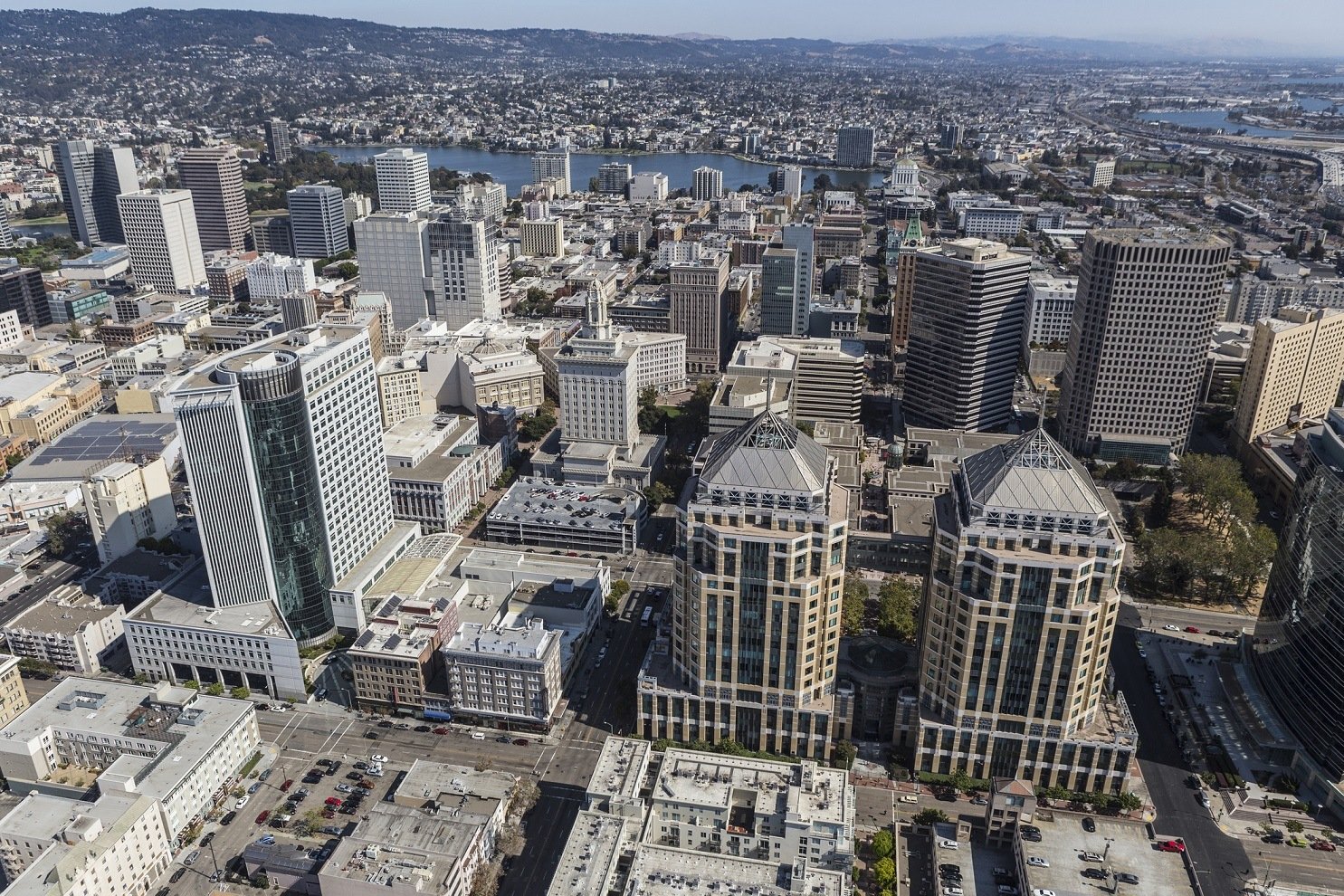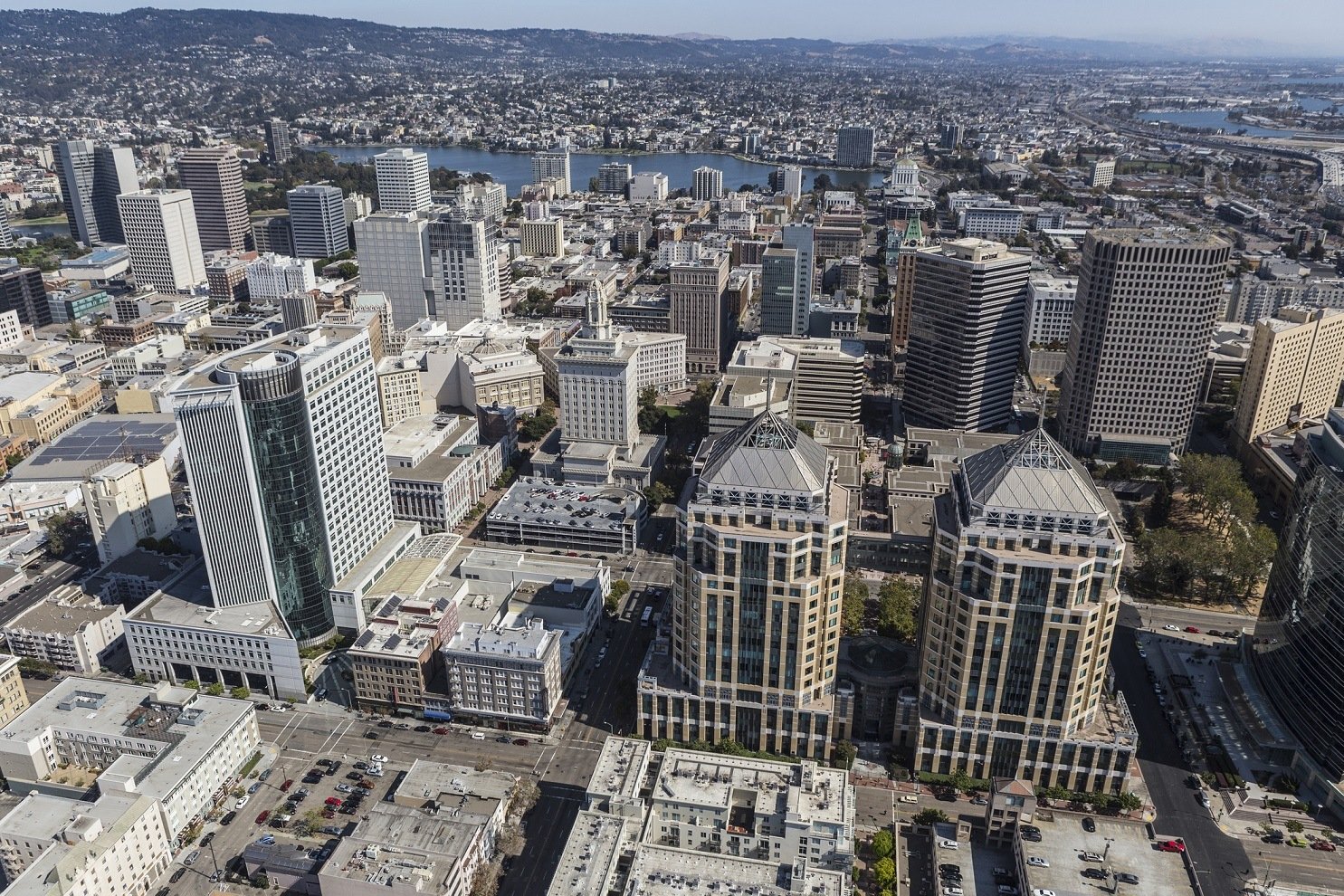 Oakland is only 20 minutes from San Francisco. | trekandshoot/iStock/Getty Images
Resting on the east side of the San Francisco Bay and only a 20-minute drive from the 9th best vacation city of San Francisco, it's curious why you'd spend your time in Oakland, California. Although food, entertainment, and recreation opportunities do exist, the rest and relaxation factor is subpar. According to WalletHub, Oakland is ranked as the absolute worst city for tapping into your zen and taking off a load.
Next: Just because it's a beach town doesn't mean it's worth a vacation. 
8. Port St. Lucie, Florida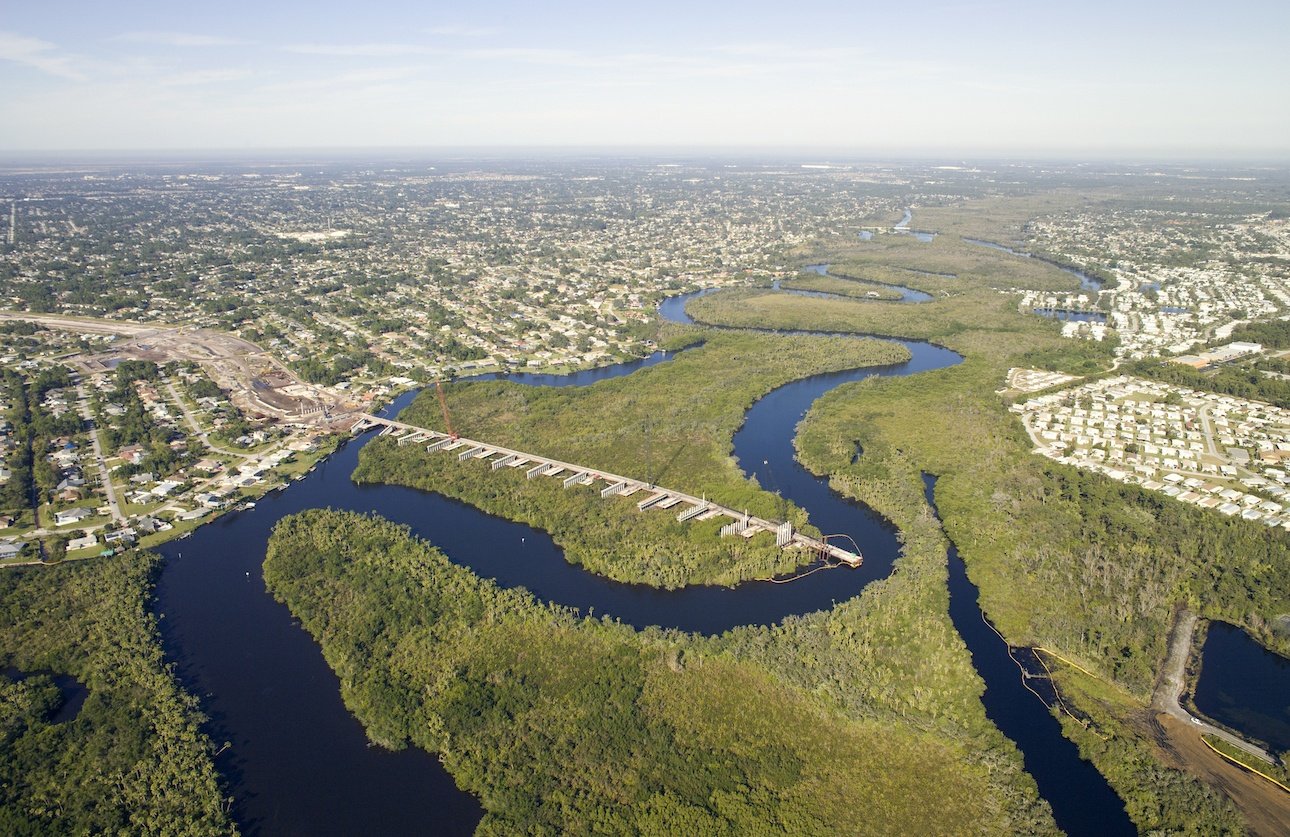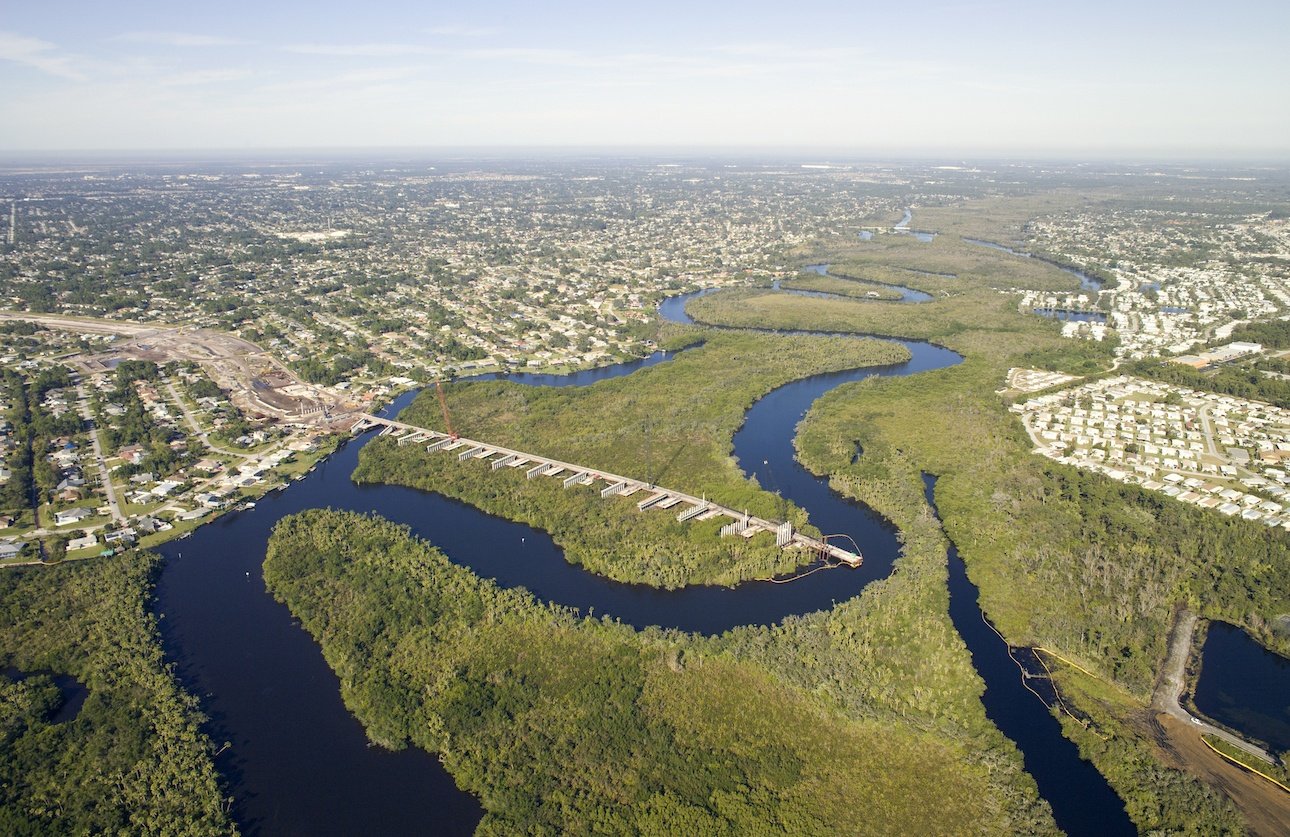 For a beach town, the rest and relaxation score are low. | Anthony M. Inswasty/iStock/Getty Images
Not all parts of Florida are created equally, and such is the case for Port St. Lucie. For a beach town on the Atlantic Coast, it is difficult to understand why this place wouldn't be as equally impressive as the rest of its neighboring towns, but the truth is the amenities are simply inadequate. When it comes to rest and relaxation, WalletHub ranked it 149 out 150 — meaning it just missed being the absolute worst for finding a place for a spa day.
Next: The Sunshine State is not all sandy beaches and blue waters.
7. Hialeah, Florida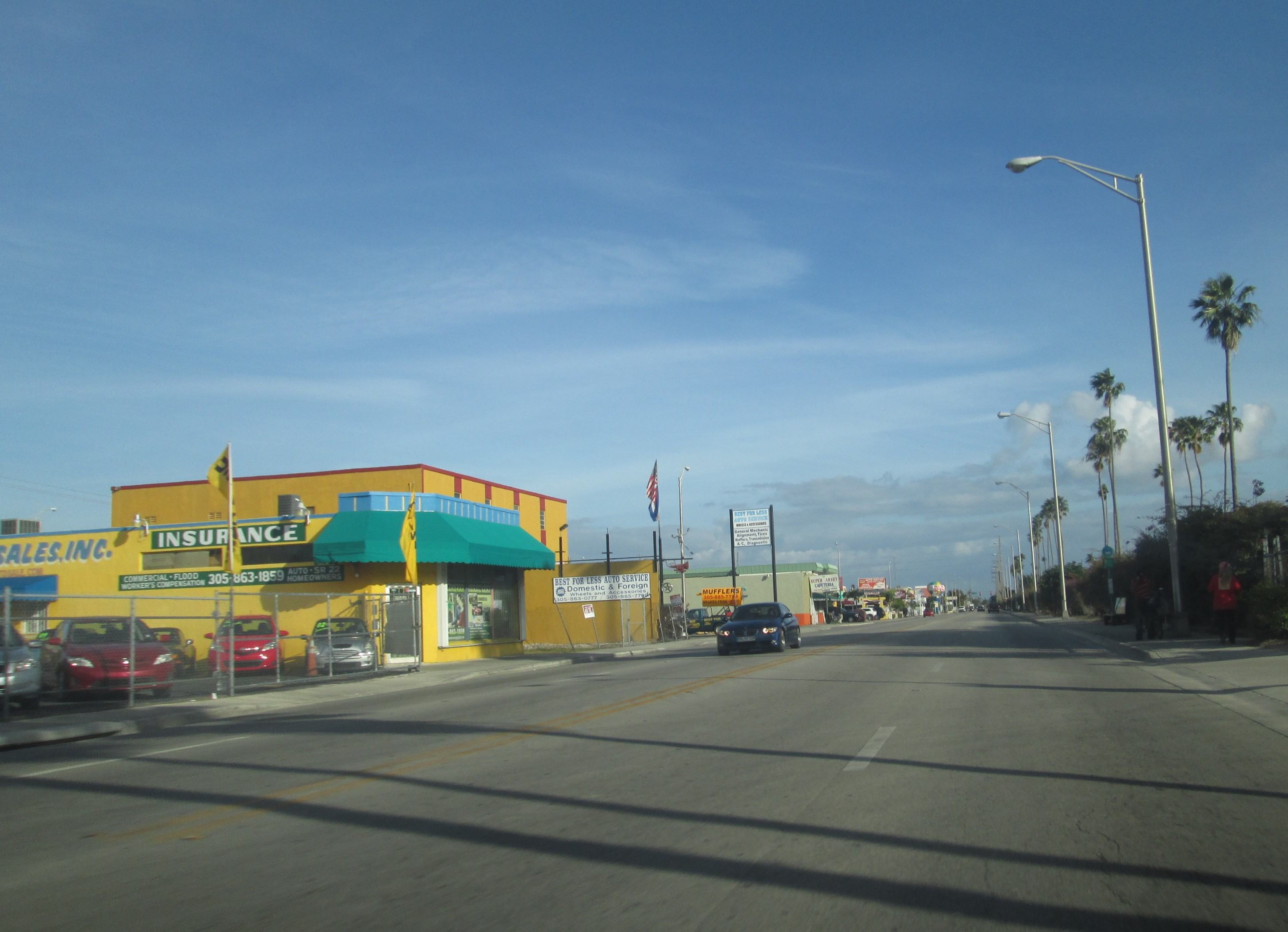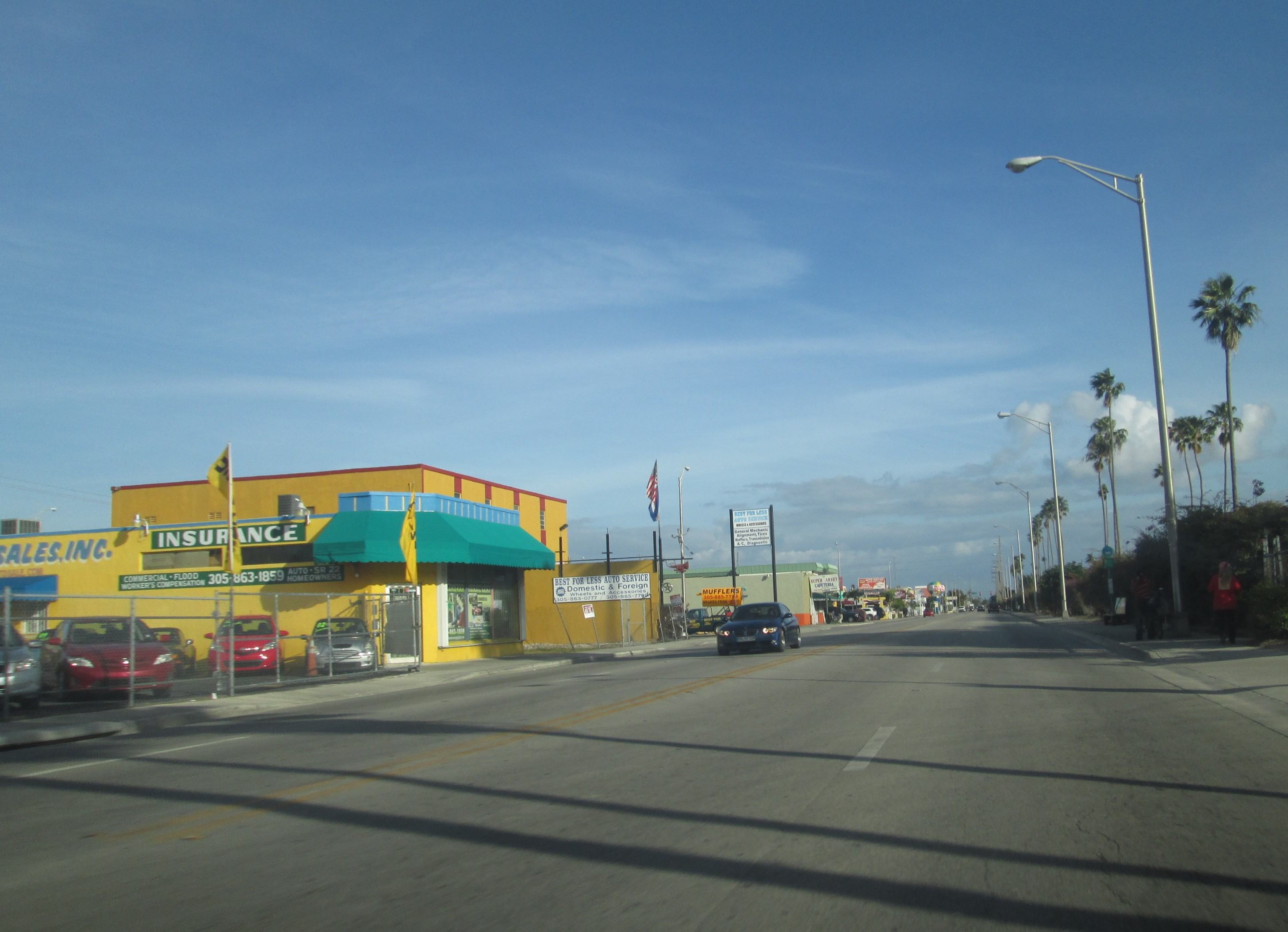 Florida without the beach is pointless. | Ivan Curra/Wikimedia Commons
People do live inland of the water in Florida, but why? Furthermore, why would anyone vacation to the innards of the state unless a Disney vacation is on the docket? Hialeah, Florida, is located 30 minutes northwest of Miami and ranks in the bottom percentile for recreation and relaxation. The suburb's food and entertainment aren't top-notch either. You'll be wishing you would have sprung for a place closer to the water.
Next: Keep this city at arm's length when it comes to your next vacation. 
6. Newark, New Jersey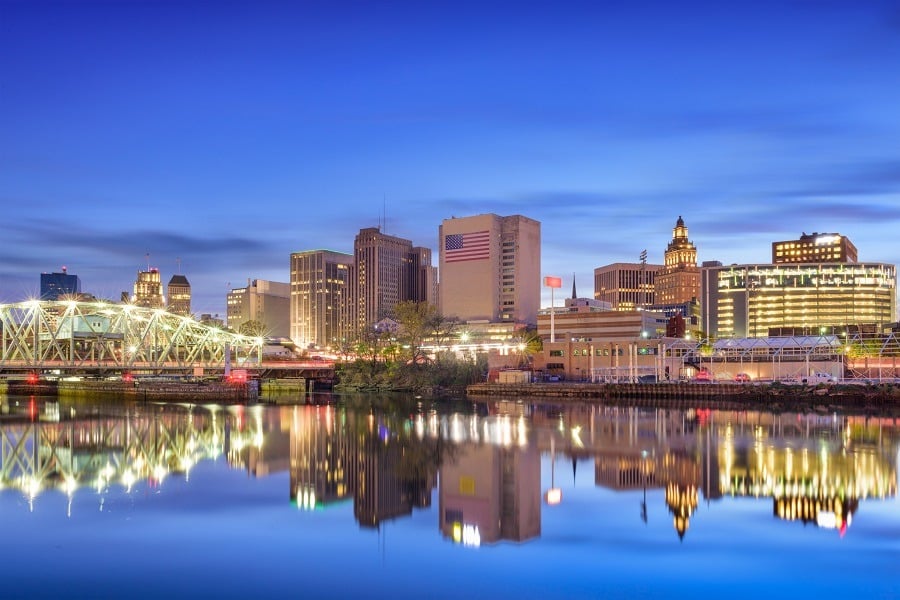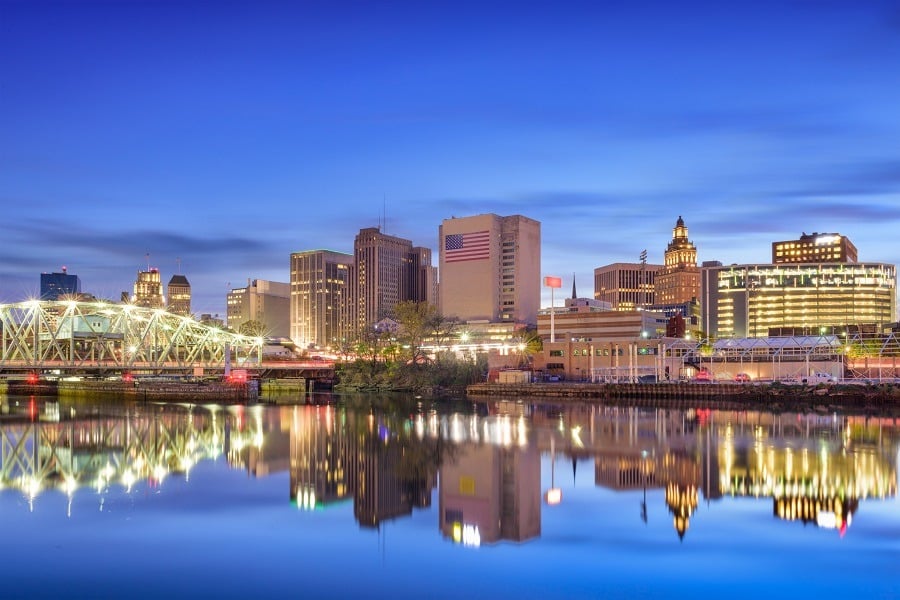 Not even its airport is worth it. | SeanPavonePhoto/iStock/Getty Images
Most people think of Newark, New Jersey, as a means to an end — you fly in and out only to reach New York City or the shore. And you may want to leave it that way. Newark has very little to offer in the way of rest and relaxation, and while the food and recreation scene isn't the absolute worst, this city is not a vacation destination. Let's just leave it at that.
Next: The cool vibes of this Bay area city are lacking.
5. Fremont, California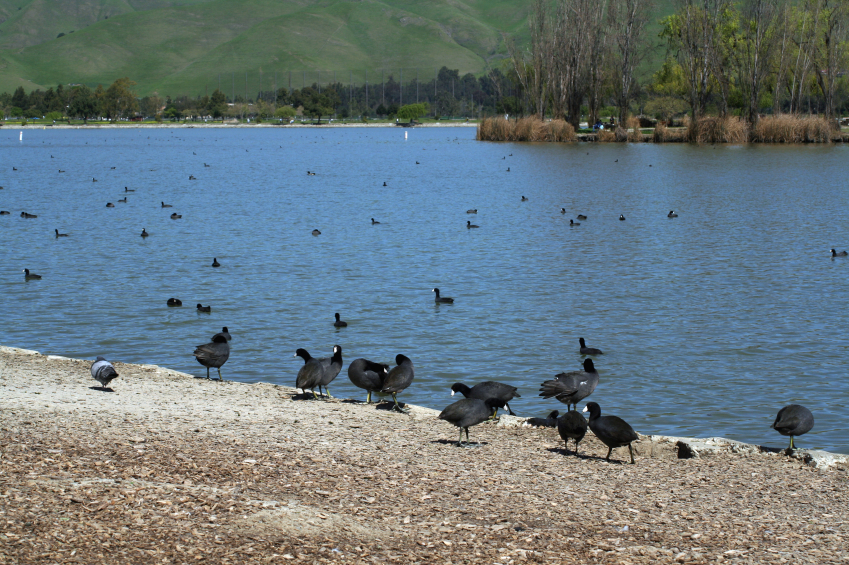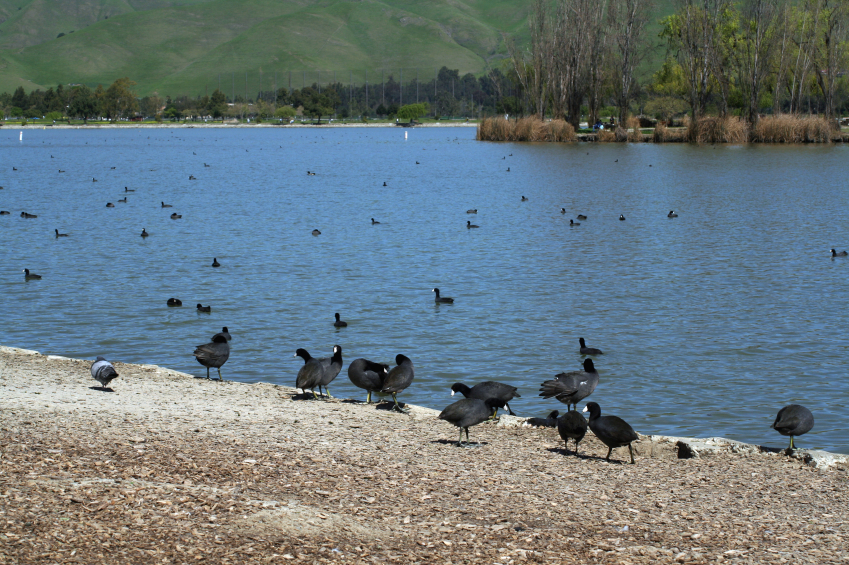 There's not much going on. | iStock/Getty Images
Another city resting on the shores of the San Francisco Bay is Fremont, California. Despite its close proximity to San Francisco and Santa Cruz, there isn't much happening in Fremont. The city ranks 144th for rest and relaxation options, so good luck finding a spa day, and its food, entertainment, and recreation options pale in comparison to that of San Francisco.
Next: Unless you are planning a trip to Disneyland, avoid this California city. 
4. Santa Ana, California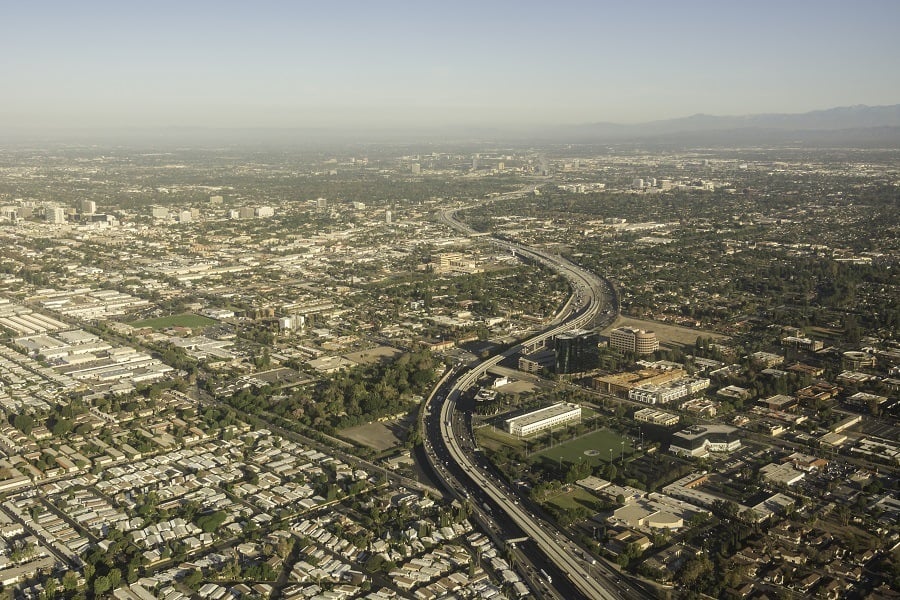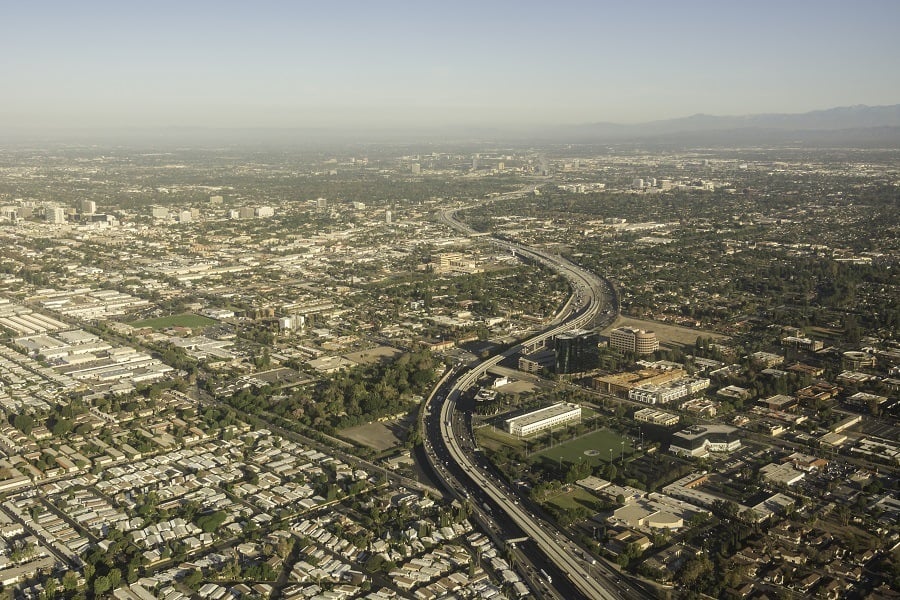 Santa Ana isn't the ideal location in California. | Derek_Neumann/iStock/Getty Images
Part of Orange County, Santa Ana, California, is doubtfully the Golden State vacation you envisioned for yourself. Instead, consider venturing to Huntington or Newport Beach for a relaxing getaway. The city is home to the Santa Ana Zoo and only a few miles from Disneyland, but if a little R & R is on your agenda, you'll be hard-pressed to find accommodations.
Next: Another beach town that has missed the mark
3. Oxnard, California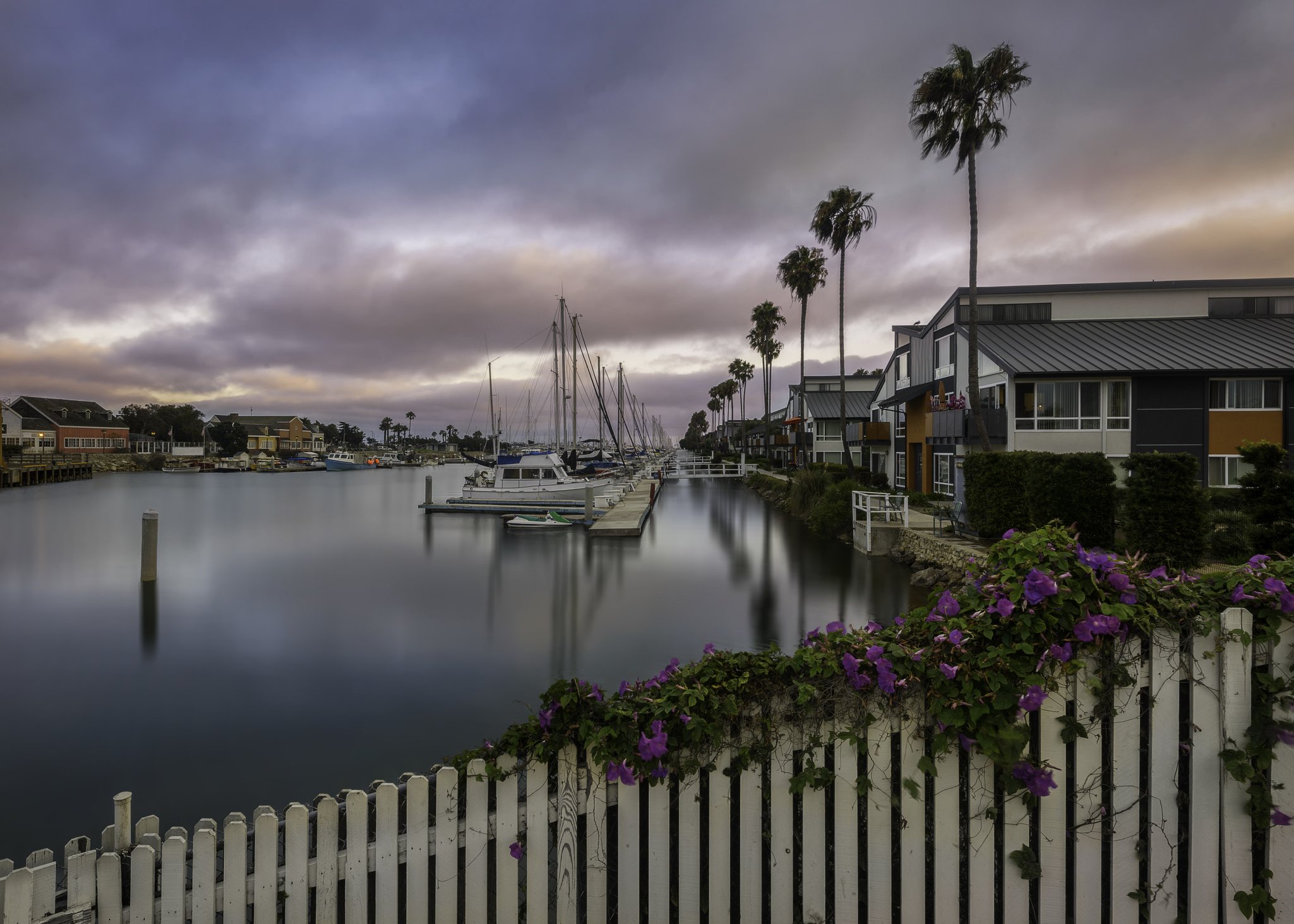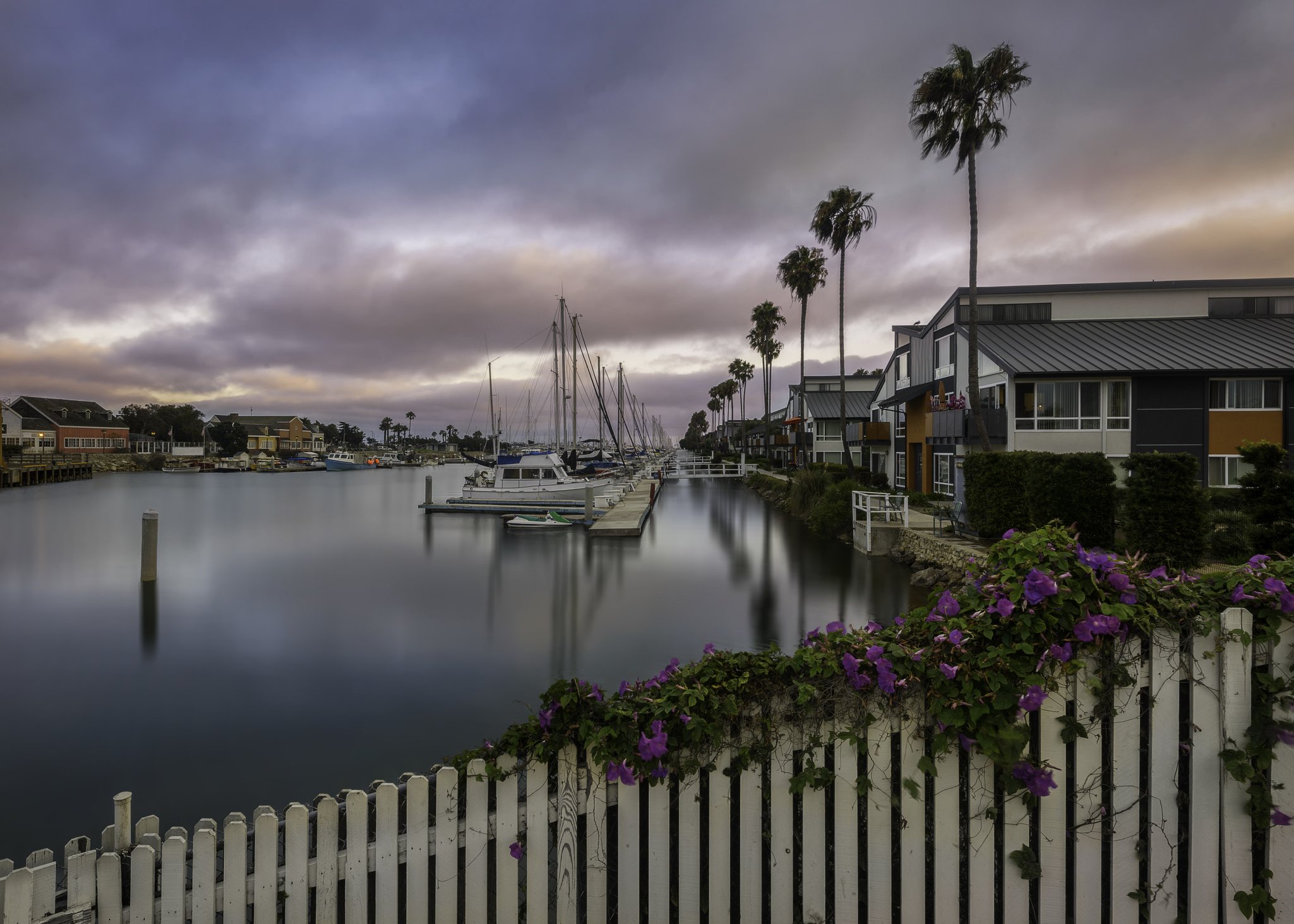 It just doesn't have the charm of its neighbors. | gnagel/iStock/Getty Images
You may be wondering where in the state Oxnard, California, is. Even though it's located just south of Ventura on the Pacific Coast, Oxnard does not seem to embody the same "je na sais quoi" as the surrounding coastal towns like Santa Barbara and Malibu. In terms of WalletHub's ranking, the city fell to the bottom for its food and entertainment — 148th out of 150.
Next: Don't get stuck in this in-between city. 
2. Yonkers, New York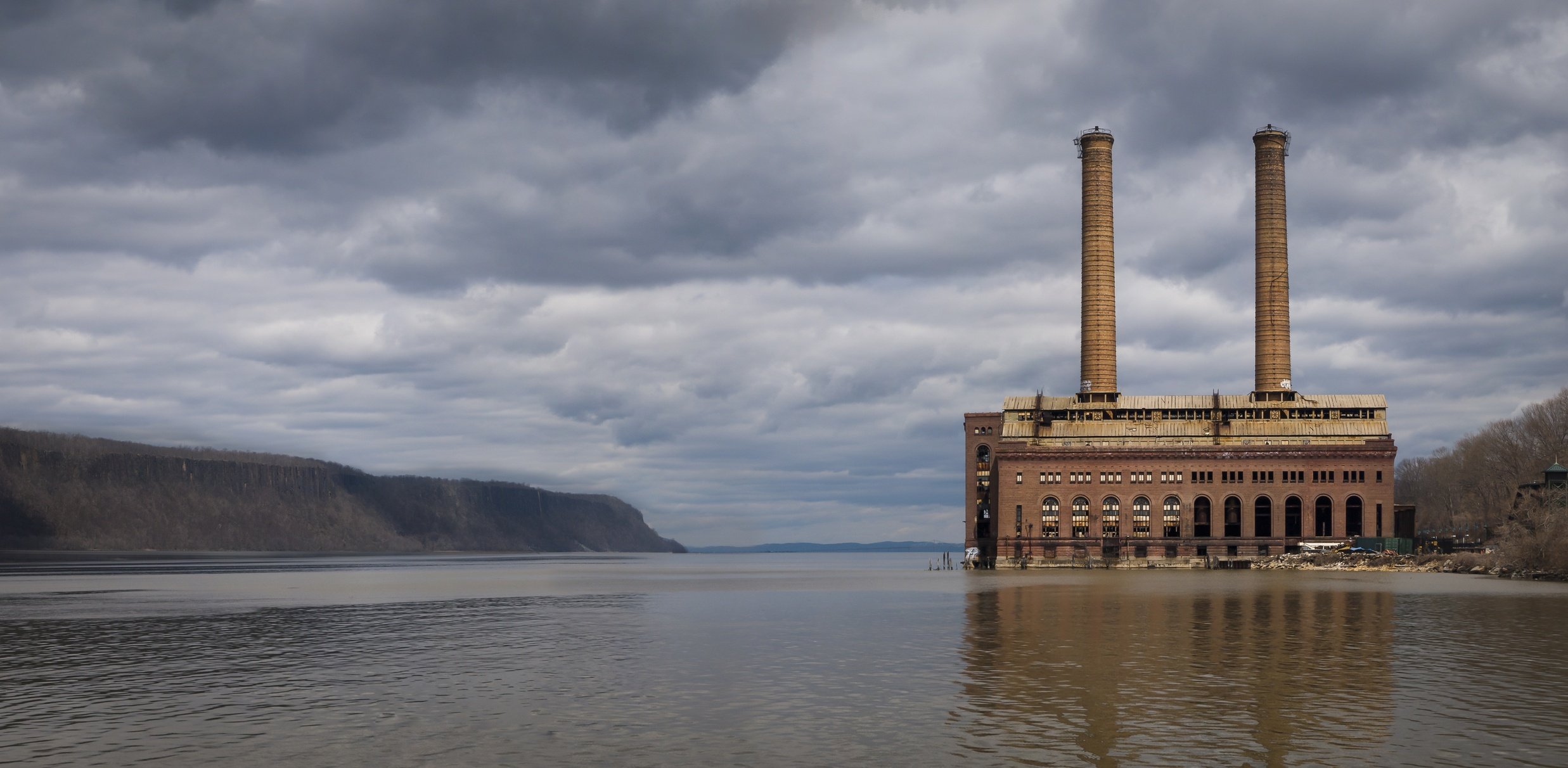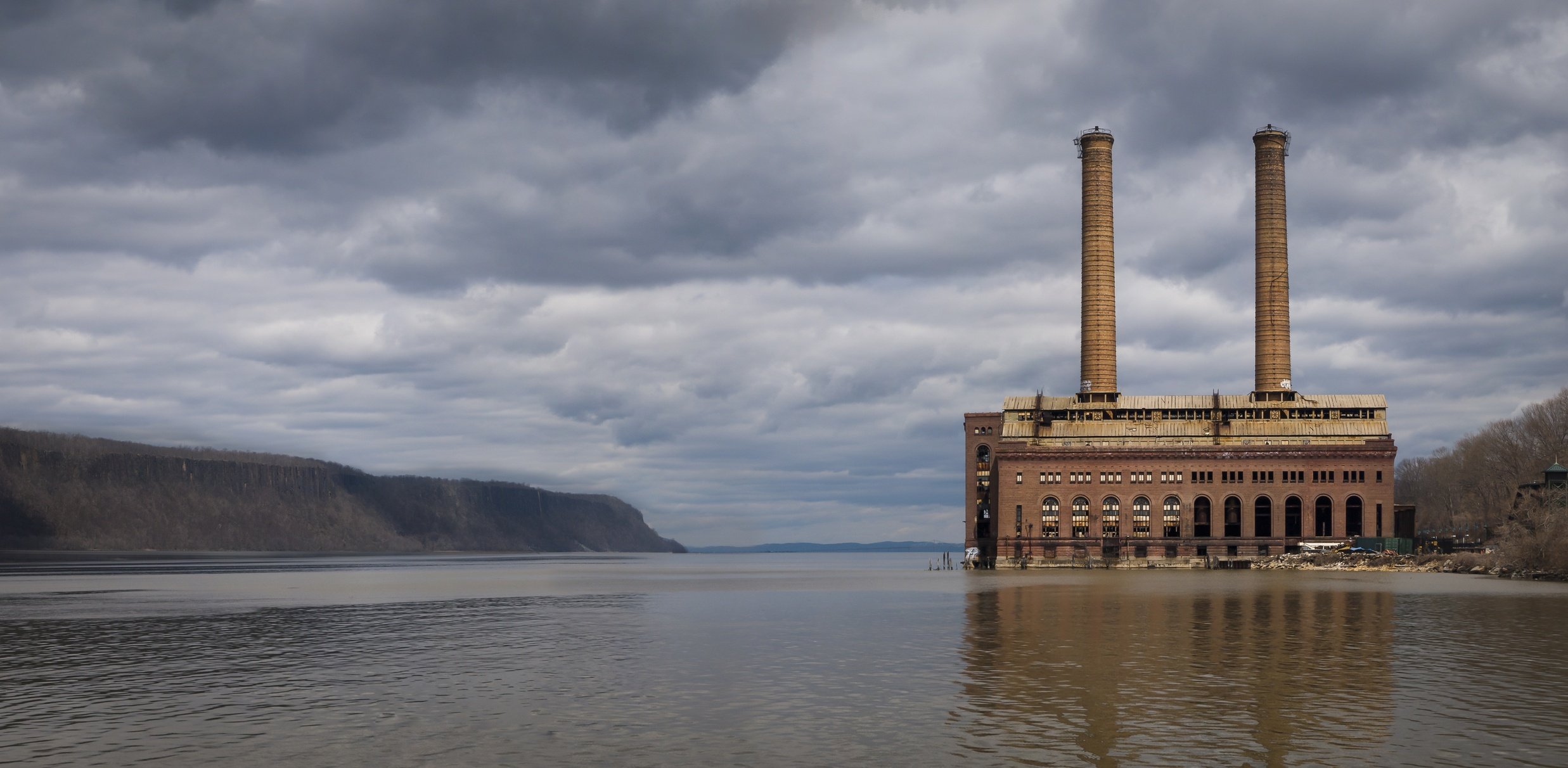 You're better off heading farther upstate. | brandtbolding/iStock/Getty Images
Less than an hour north of Manhattan, Yonkers is a New York City suburb that rests on the banks of the Hudson River. Even though Yonkers is just a few miles north of the Bronx, its recreation, food, entertainment, and relaxation rankings were all in the 140 range — not great. If you are on the hunt for a relaxing weekend, it may be worth venturing upstate.
Next: Consider visiting this city's neighbor instead. 
1. Chula Vista, California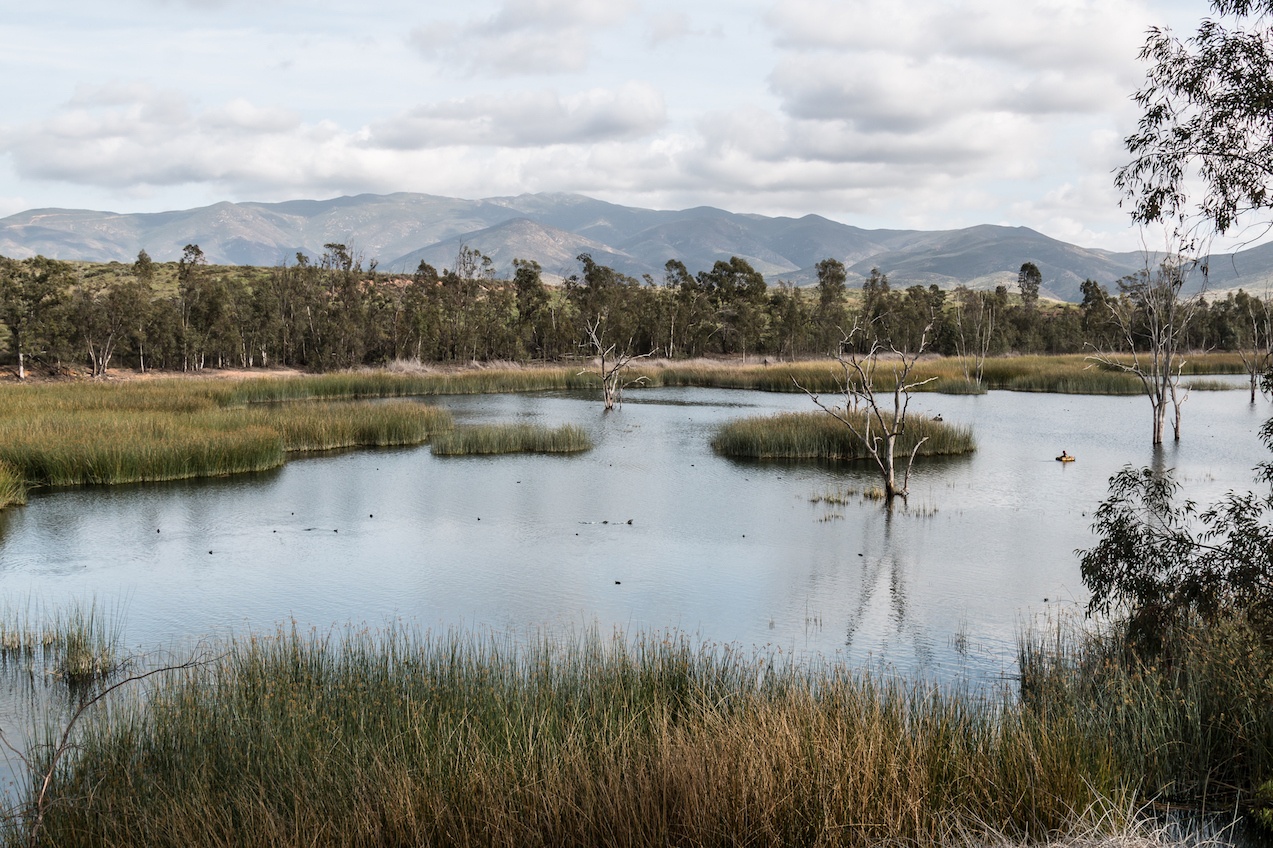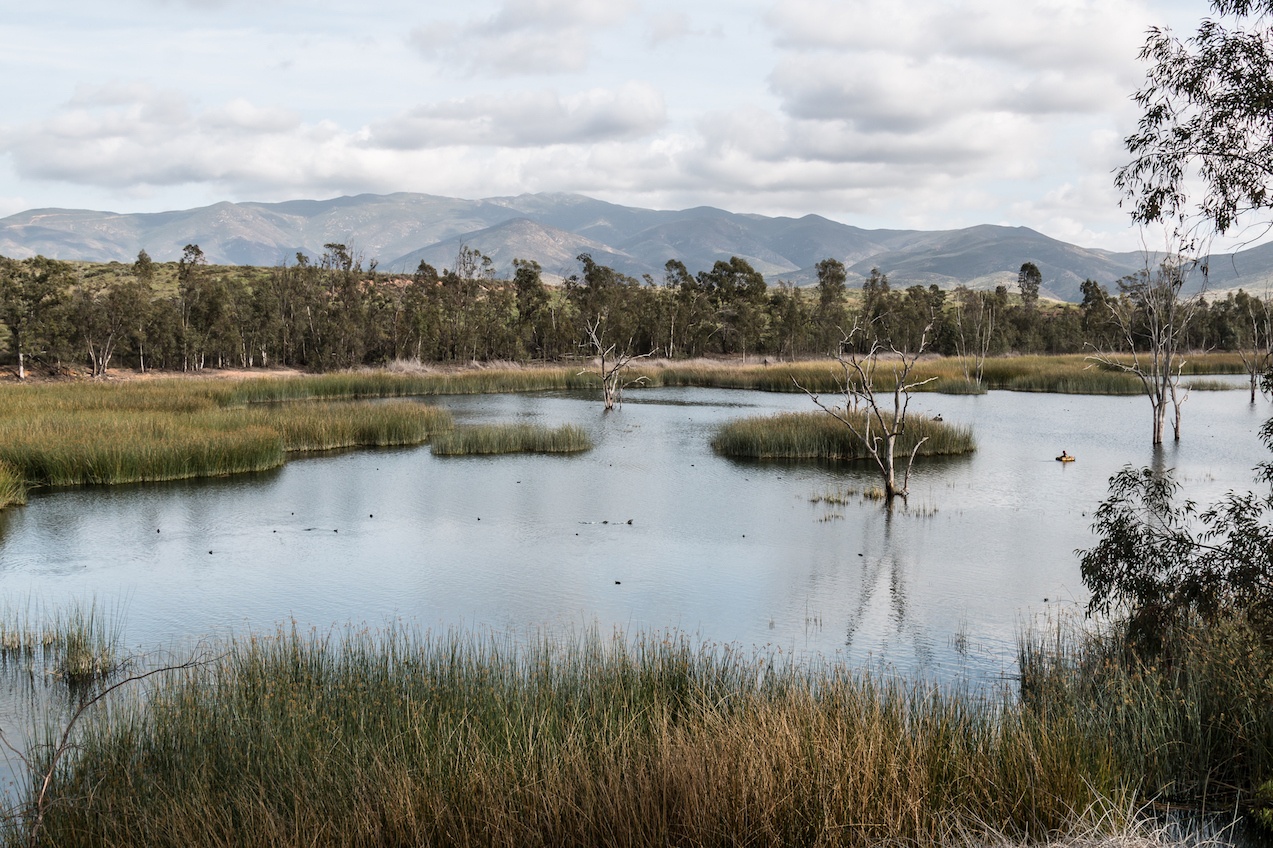 All of its activities must have migrated to San Diego. | SherryVSmith_Images/iStock/Getty Images
Chula Vista, California, is just a 15-minute drive south of San Diego, which received the number three spot as the best city for a vacation. So why is Chula Vista at the opposite end of the rankings? Unlike San Diego, Chula Vista is not chock full of recreation options. Furthermore, the seventh-largest city in Southern California ranked 147 out of 150 for rest and relaxation.
Source: Read Full Article