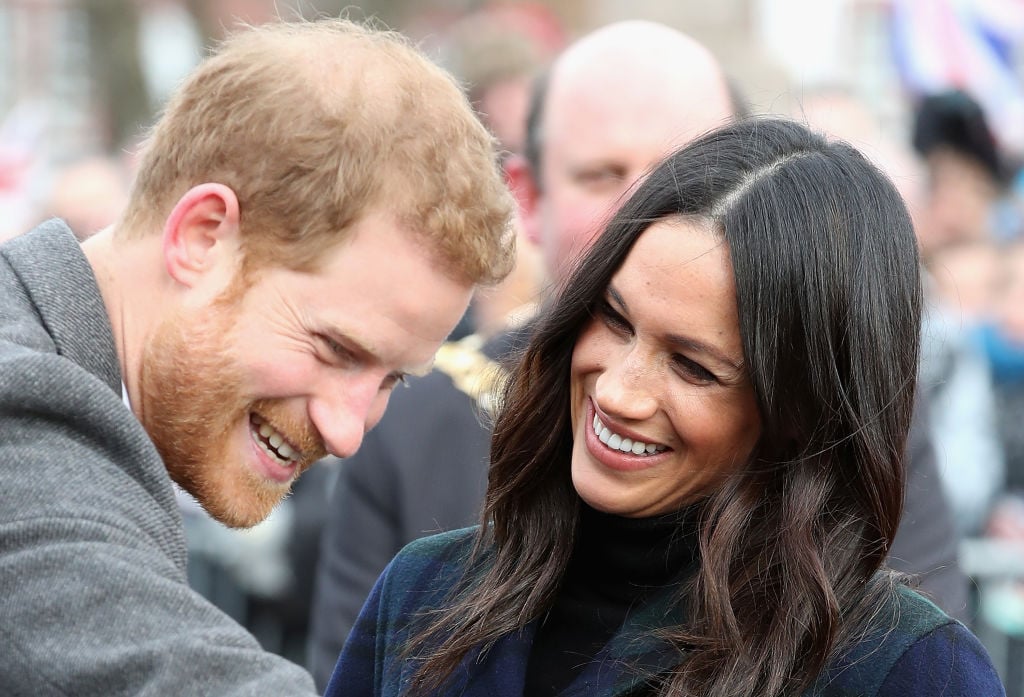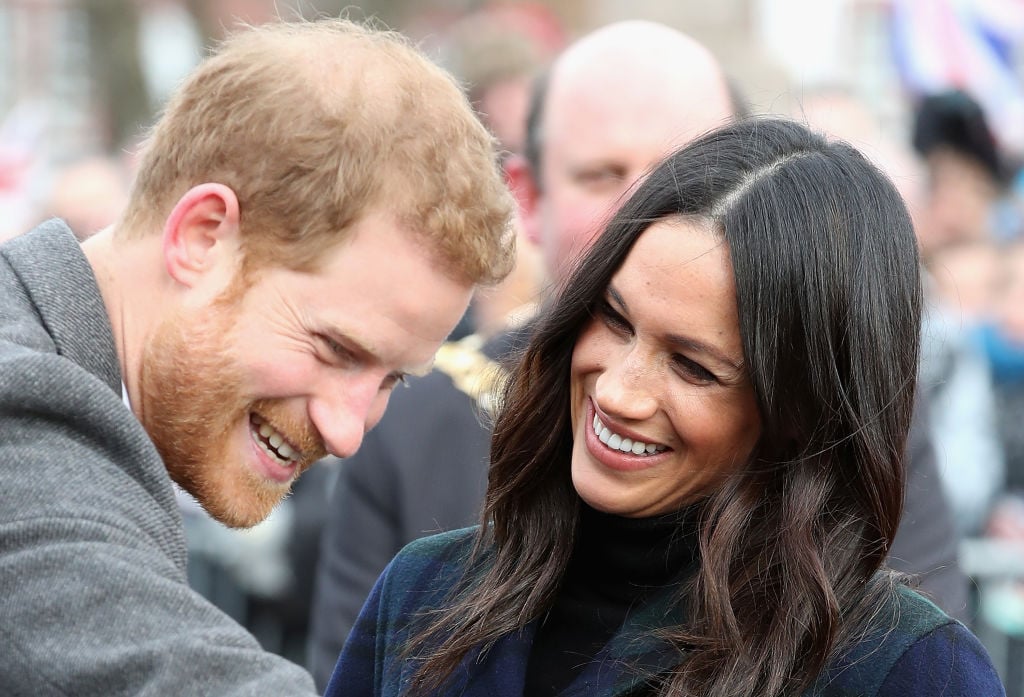 Some people aren't happy about Prince Harry and Meghan Markle's royal wedding. | Chris Jackson/Getty Images
If you're wondering why in the world anyone could have a problem with Prince Harry marrying Meghan Markle, you're in for a surprise. It appears many people aren't happy about the upcoming royal wedding — for a wide range of reasons. Click through now to find out who — and why — isn't rooting for the royal couple. Make sure you read why Donald Trump won't be going on page 5.
1. Republic
One group that's not thrilled about any royal is the anti-monarchist campaign group Republic, an organization dedicated to abolishing the monarchy abolished and replacing the queen with an elected, democratic head of state. The group says that "hereditary public office goes against every democratic principle."
According to Town & Country, the groups requested reassurance from Francis Habgood, chief constable of the Thames Valley Police, that protesters of the royal wedding will not be arrested on May 19, 2018. Although Republic posted on Twitter that it will not be protesting, it said it knows "some people will. And should be allowed to."
Next: Here's what Republic asked.
2. Republic's request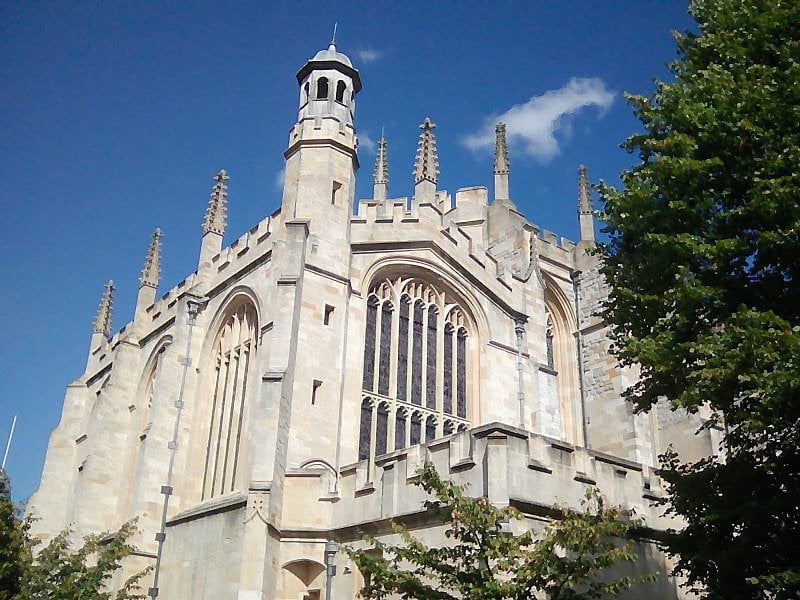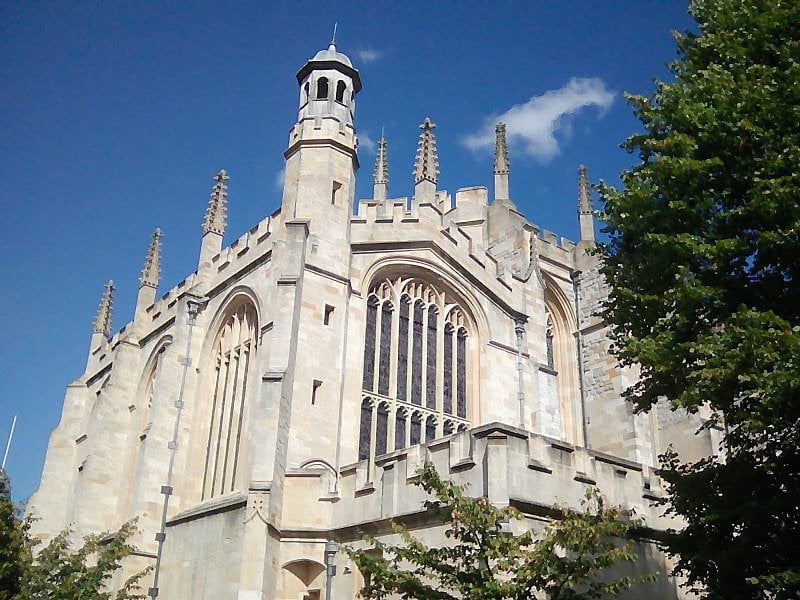 Some people want to protest at the site of the wedding. | Immanuel Giel/Wikimedia Commons
According to Town & Country, security in Windsor will be intense for the royal wedding. Graham Smith, CEO of Republic wrote, "Can you please reassure me that anyone found carrying a placard or banner or appearing to be heading to the site of the wedding to protest will not be arrested or obstructed, unless there is a genuine risk to public safety? Can you confirm that the right to peaceful protest will continue in Windsor on the day of the wedding, including within the secure area and near the route of the royal procession?"
Next: Here's why Republic asked.
3. Why Republic is trying to keep protesters safe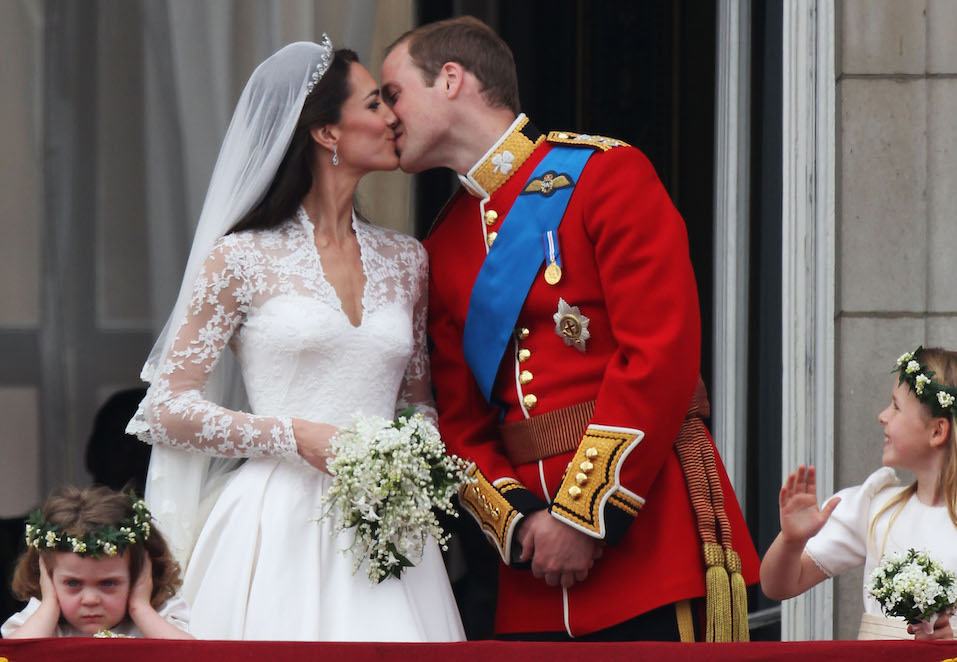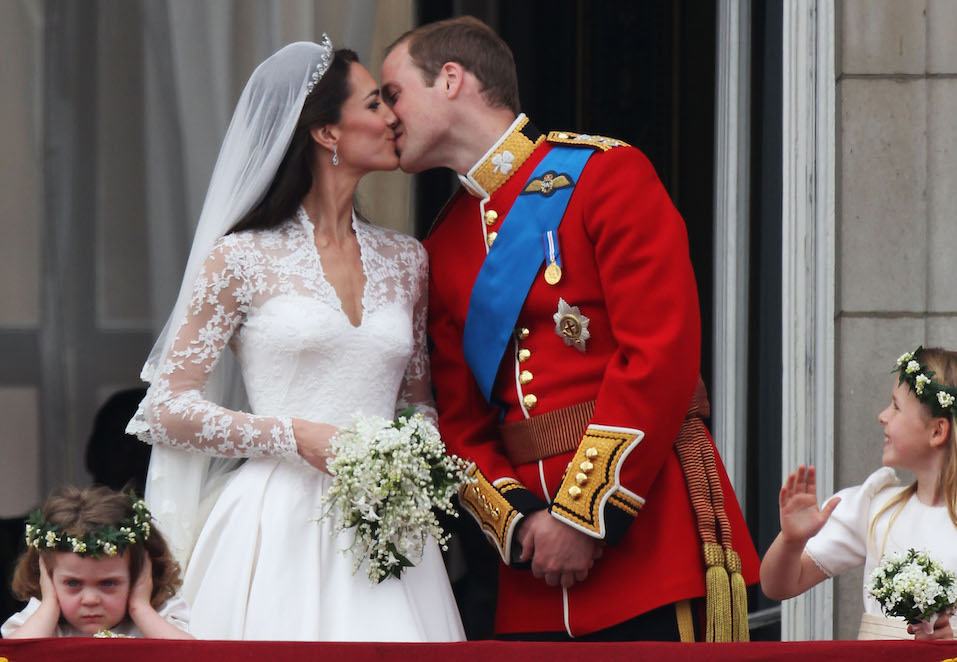 Republic's CEO says royal weddings are just public relations stunts. | Peter Macdiarmid/Getty Images
Republic's CEO Graham Smith said the royal wedding is nothing more than an event the monarchy uses for public relations, according to Town & Country. It is "vital that the usual procedures and policies for allowing and facilitating peaceful protest remain in place," said Smith. "Any attempt by the police to disrupt protest in order to serve the interests of the royal household would be wholly inappropriate." he continued.
Next: Markle shuts down
4. People who followed Markle on social media or read her website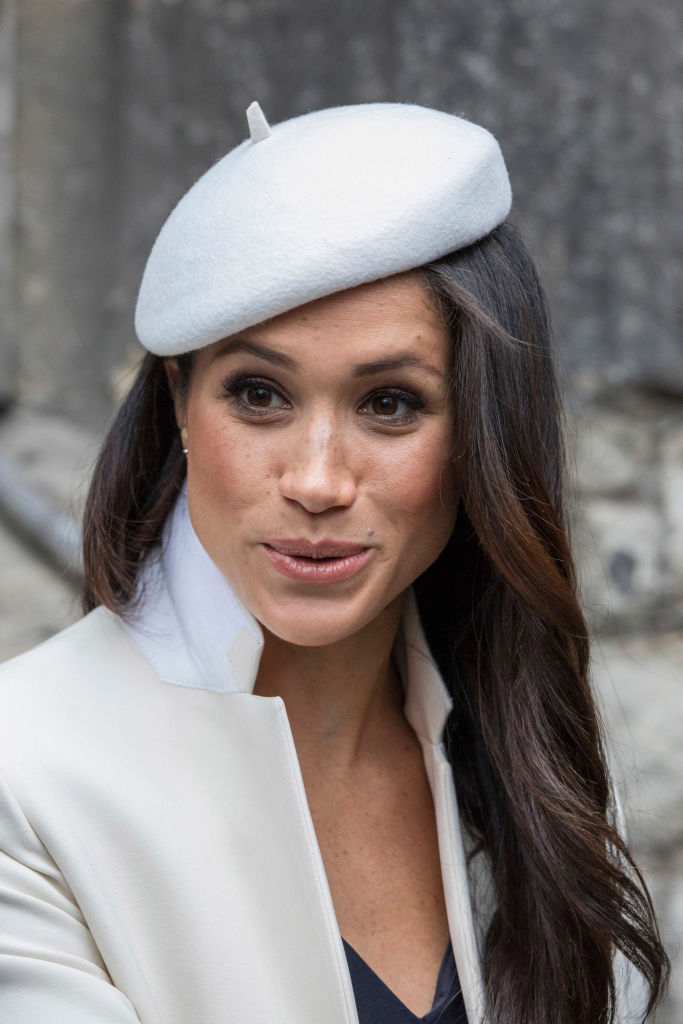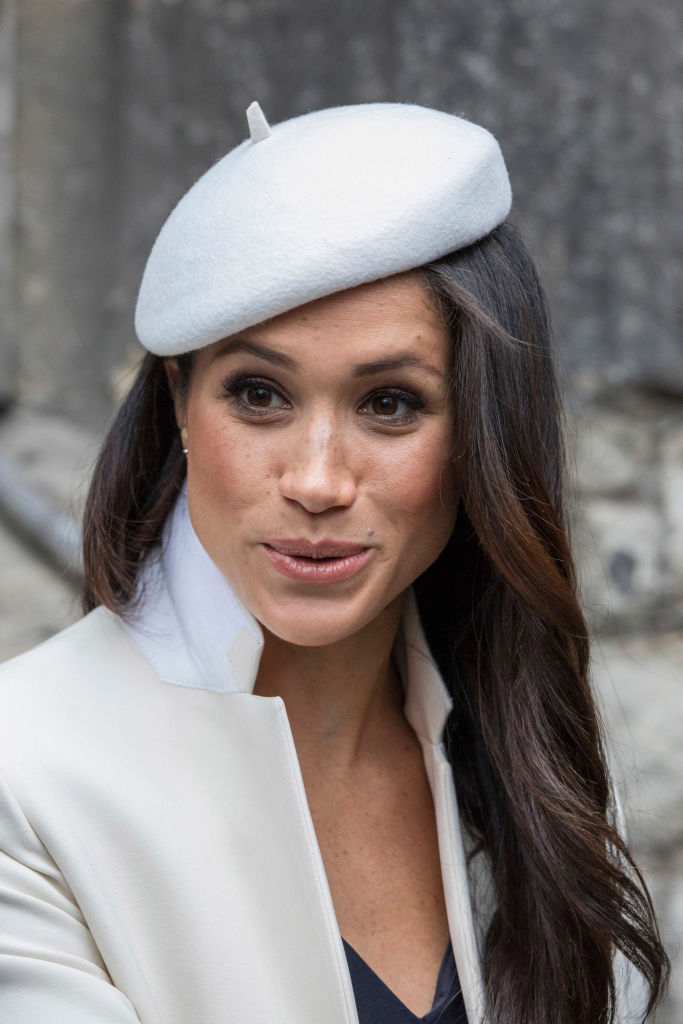 She might have disappointed fans. | Jack Hill-Pool/Getty Images
In April, according to Town & Country, Meghan Markle shut down her lifestyle website, The Tig. In addition, she went radio silent on her previously communicative social media channels. Markle did this because she didn't want to risk making a public faux pas that might hurt the royal family. Clearly, those who followed Markle on social media — or accessed her website might be a bit disappointed about the wedding.
Next: Donald Trump won't be invited.
5. Donald Trump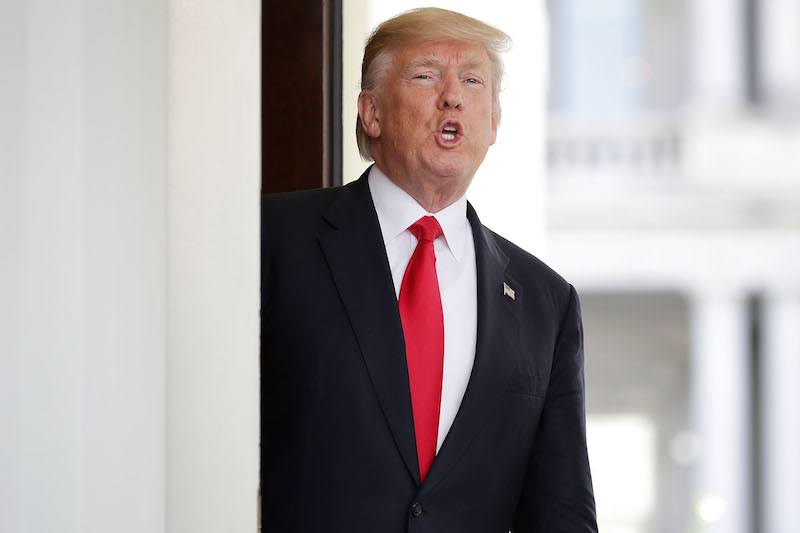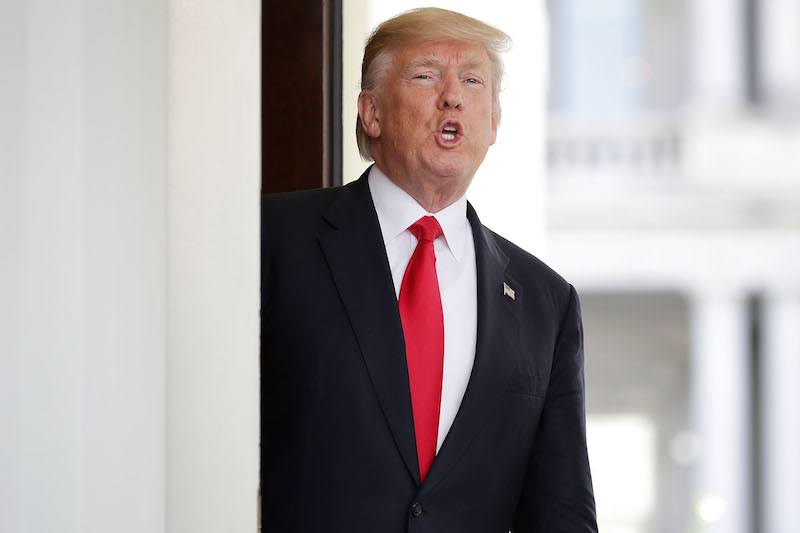 He didn't score an invite. | Chip Somodevilla/Getty Images
Donald Trump likely isn't happy about Prince Harry marrying Meghan Markle — because he's not invited to the wedding, according to Town & Country. It has been decided that an official list of political leaders — both UK and international — is not required for Prince Harry and Ms. Markle's wedding," the spokesman said. "Her Majesty's Government was consulted on this decision, which was taken by The Royal Household," said a Kensington Palace Spokesman.
In addition, the Obamas — with whom Prince Harry is friendly — will not be invited. "If the Obamas turned up and Donald Trump was snubbed, then that would cause problems for the British government in terms of foreign diplomacy and the special relationship [between the U.S. and the U.K]," said Duncan Larcombe, author of Prince Harry: The Inside Story. "Harry and Meghan wouldn't want their wedding overshadowed by that."
Next: High security alert
6. Security personnel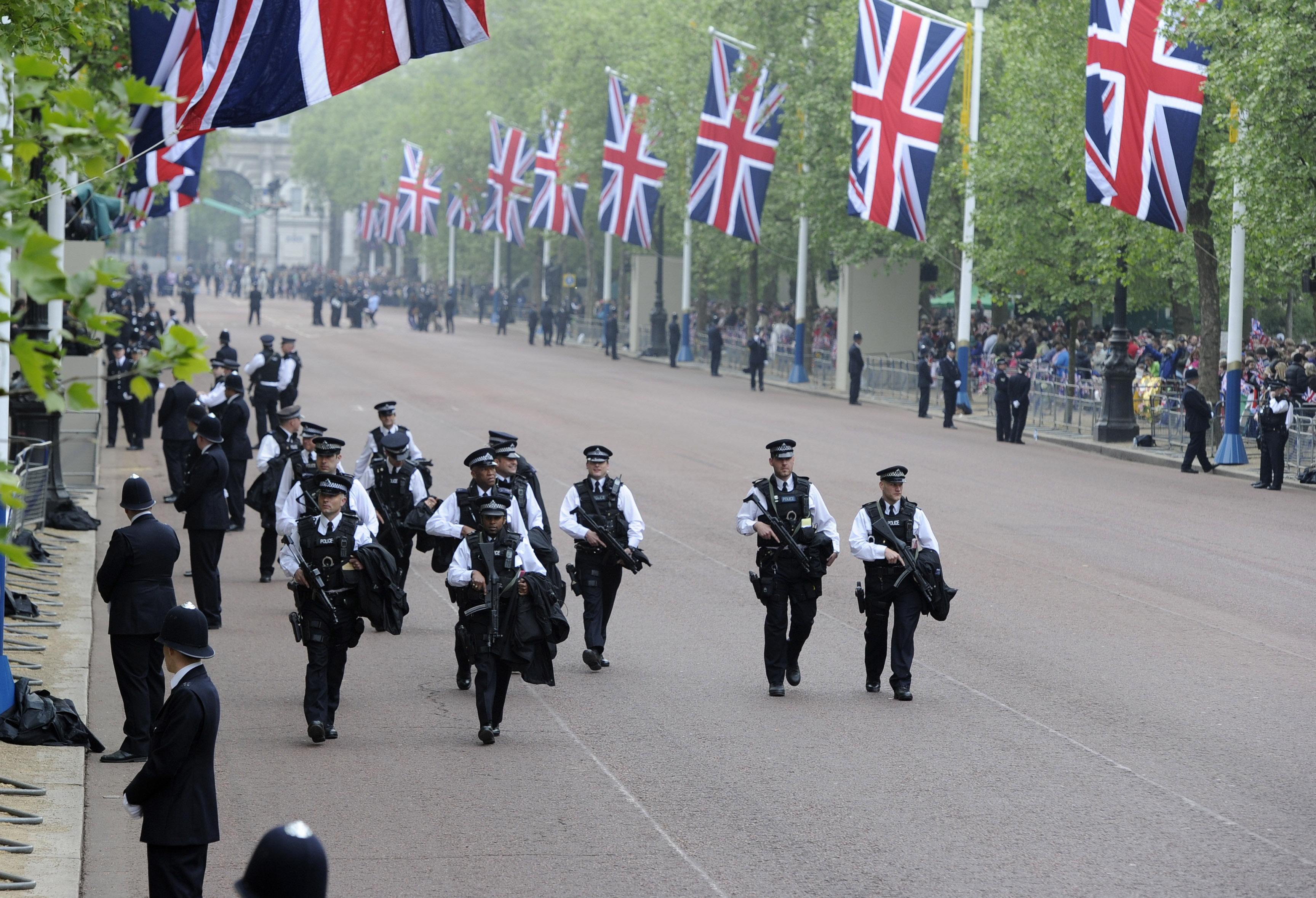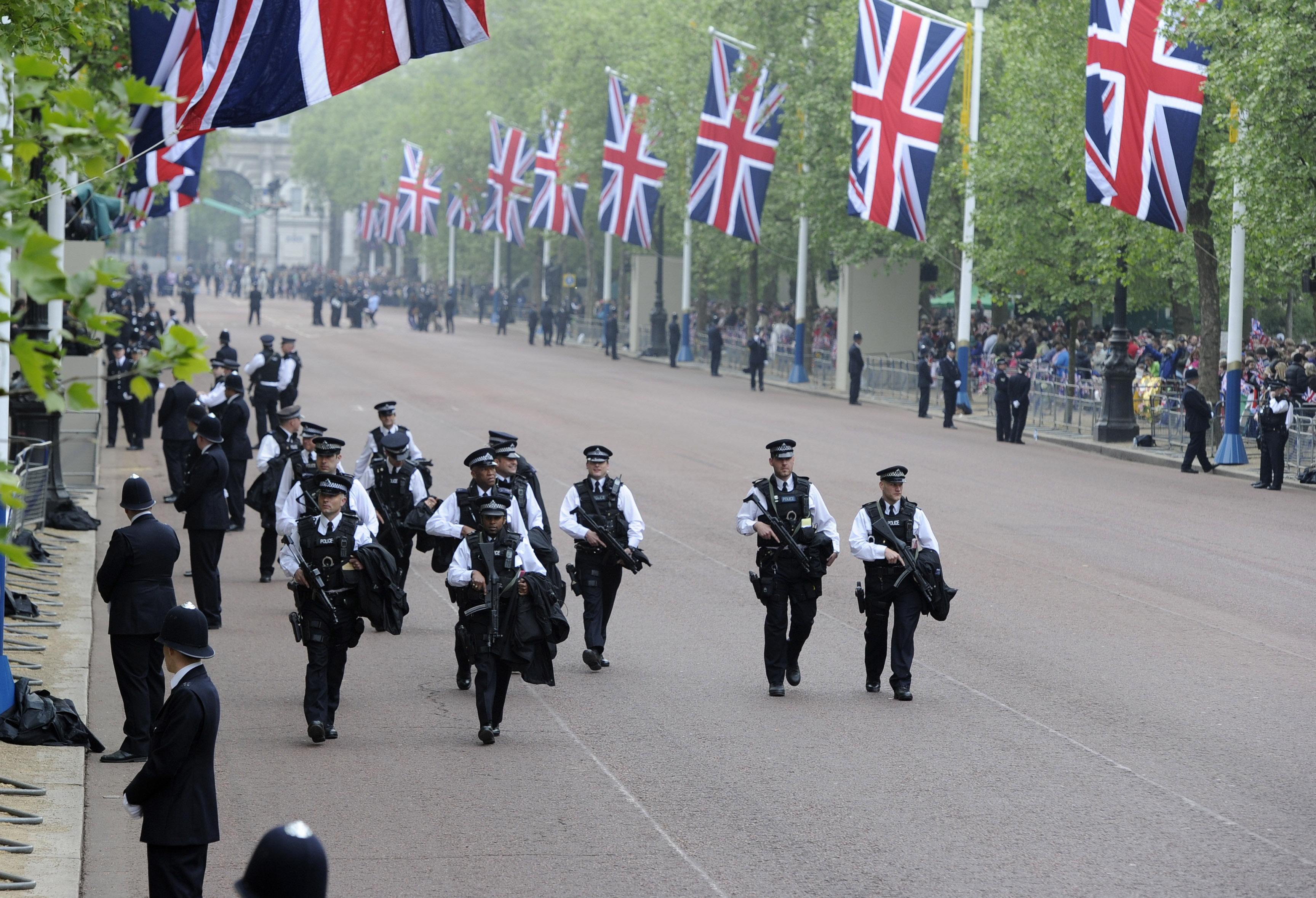 The wedding will cause major safety concerns. | Paul Hackett/AFP/Getty Images
It's safe to say that some security personnel aren't thrilled about the upcoming nuptials. According to the Mirror, security experts say the wedding will be quite a safety concern. "Harry is a massive security risk because of his war service and that it's on record that he has personally shot at members of the Taliban and will doubtless have killed them," said Buckingham University security and intelligence expert Professor Anthony Glees.
Add Harry's history to Markle's high profile and the royal wedding officially becomes a security concern. The reason the wedding will be at Windsor instead of is because the castle can be sealed off on one side due to its location high up on the Thames Valley.
Next: Some Brits aren't that excited.
7. Lots of Brits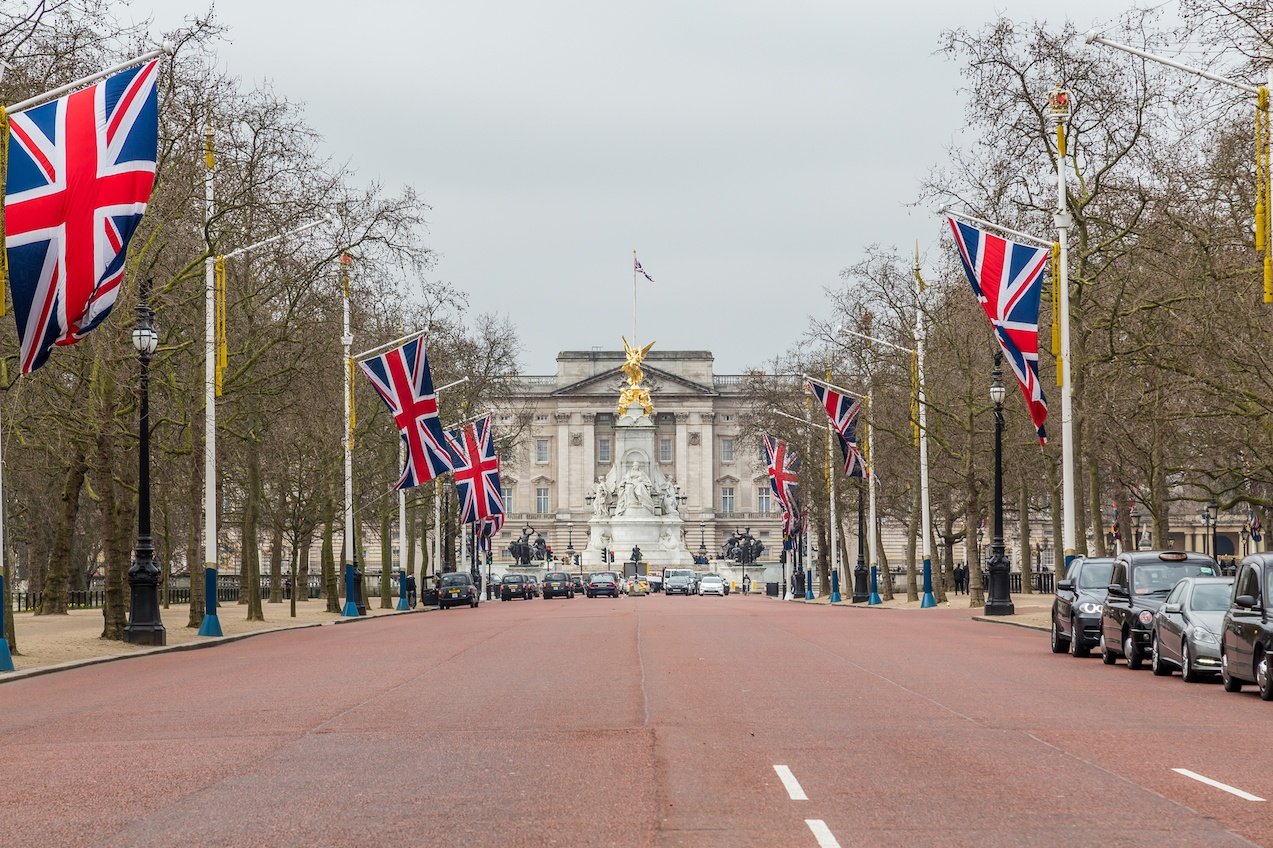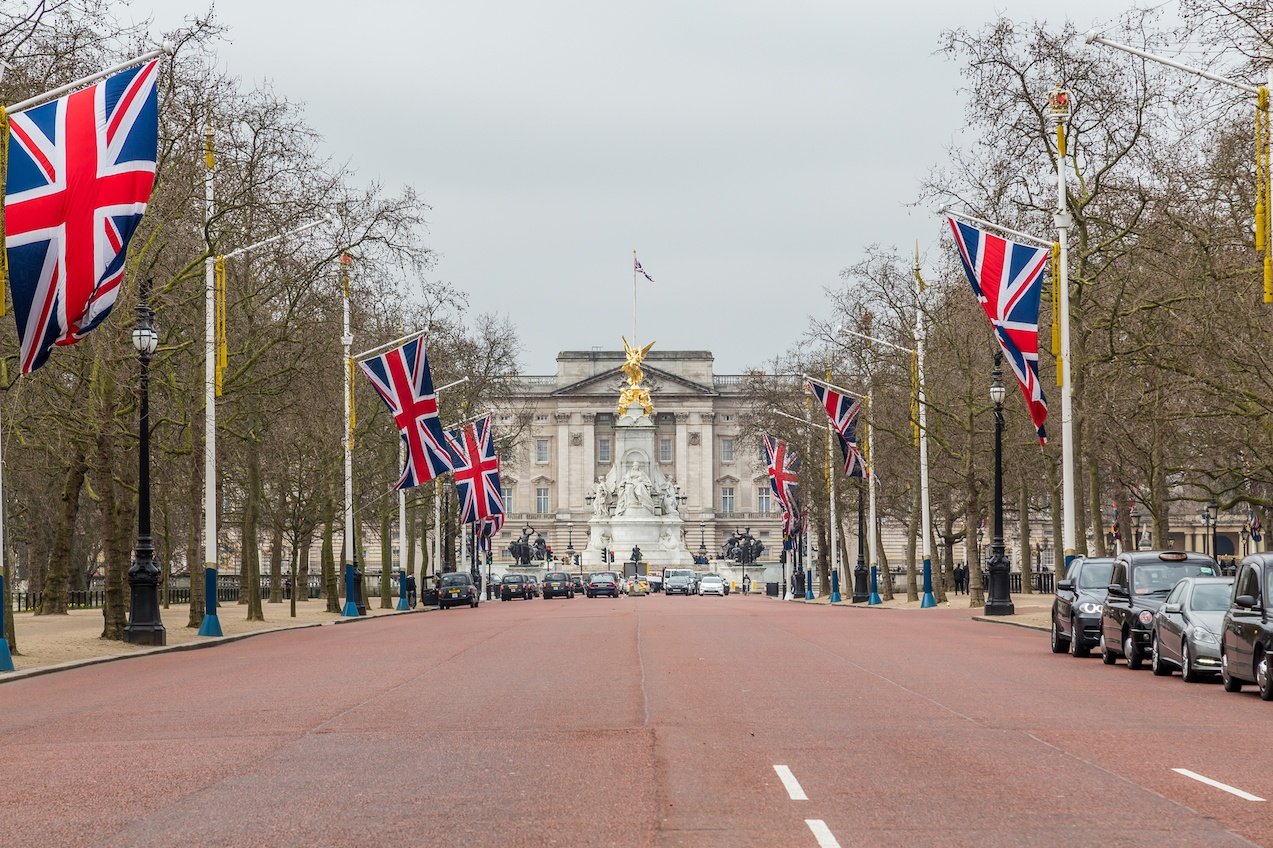 Some Brits aren't happy. | mikeinlondon/iStock/Getty Images
Under UK visa law, according to Town & Country, anyone earning less than £18,600 — $25,581.96 in U.S. dollars — a year cannot have a spouse from outside the European Economic Area live with them. Many Brits aren't too happy about the big wedding because they see this as an elitist piece of legislation.
The spouse can, however, apply for "leave to remain," and after five years of continuous residence can apply for permanent settlement. Applying includes passing a "Life in the UK Test" and an English language test. Does marrying into the royal family streamline the process? We'll never know, because the Home Office says it "does not comment on individual cases."
Next: Is Markle in line?
8. Anyone who thought she would join the line of succession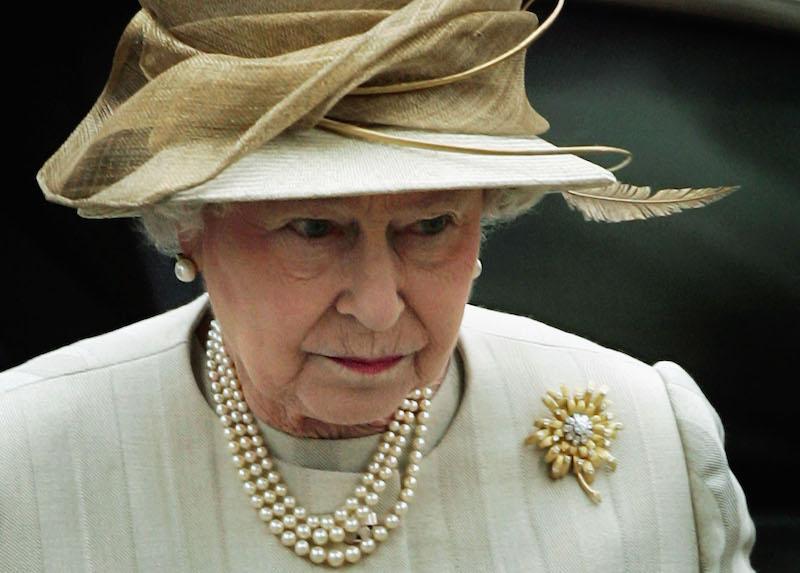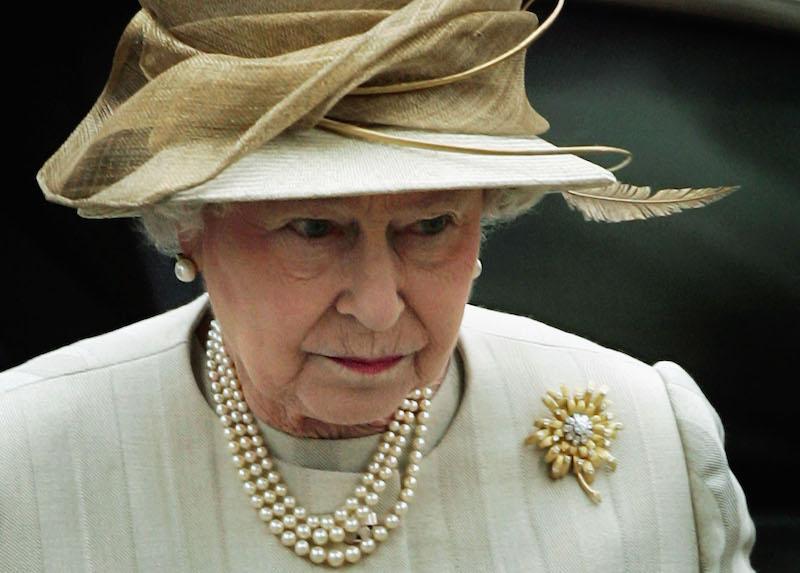 She won't be in line for the throne. | Bruno Vincent/Getty Images
According to The Guardian, some people thought Markle would join the line of succession to the throne — and they didn't like it one bit. But those people are wrong. As soon as the couple got engaged, the Daily Mail took to Twitter to remind the nation — in a reassuring tone — that Markle will definitely not be in line to become queen. "Marrying into royalty does not earn you a right to the throne," tweeted the newspaper.
Next: The Church of England issue
9. The Church of England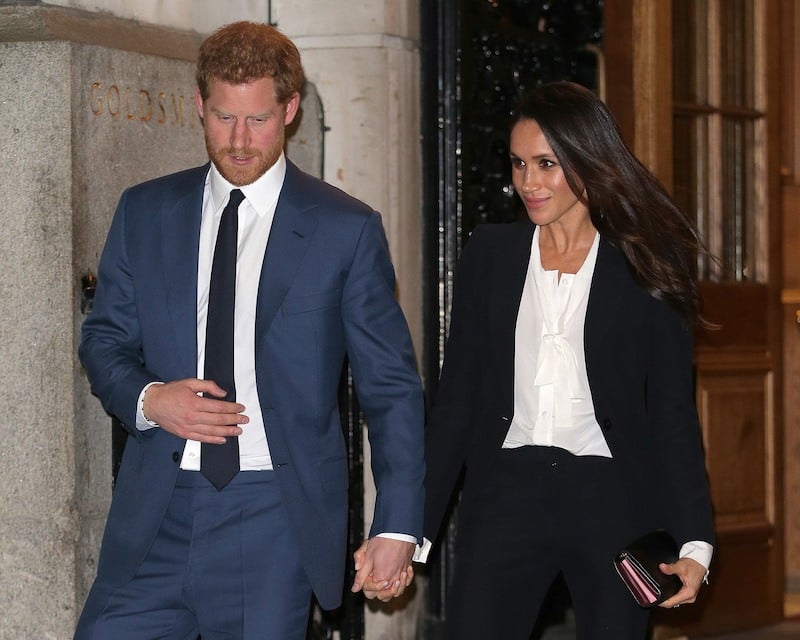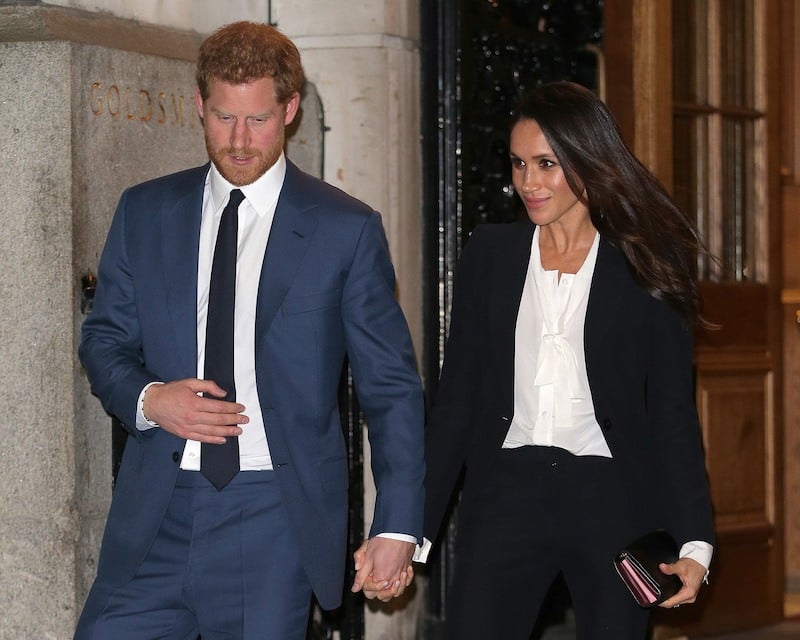 The church frowns upon divorced people remarrying. | Ben Stansall-WPA Pool/Getty Images
According to The Guardian, the Church of England can't be over the moon about the royal wedding. The issue is that Markle is divorced, and the church allows divorced people to remarry in church in "exceptional circumstances" if their former partners were still alive. The Spectator pointed out that "Obviously, 70 years ago, Meghan Markle would have been the kind of woman the Prince would have had for a mistress, not a wife."
Next: Haters aren't happy
10. Bigots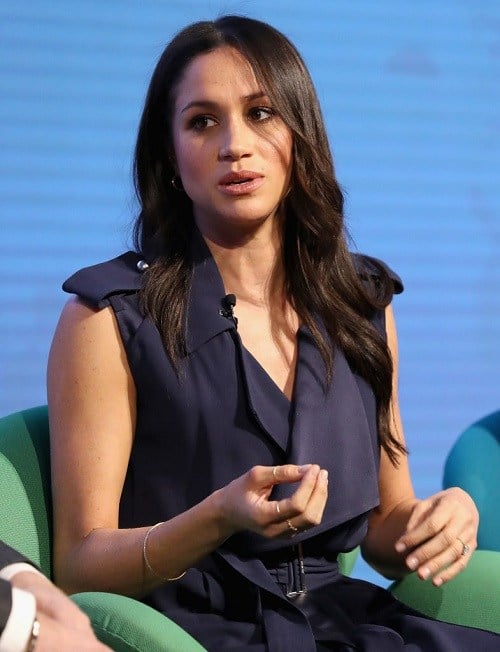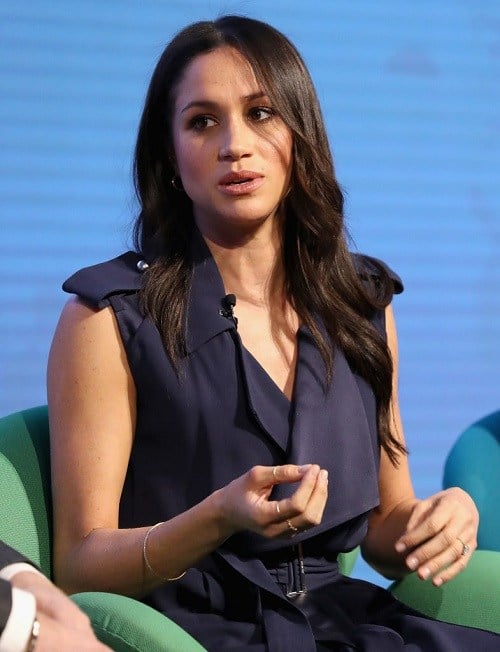 Her race has been a topic of conversation. | Chris Jackson-WPA Pool/Getty Images
Because Meghan Markle is half African American, the wedding won't please bigots. Her race was the subject of frequent — and cryptic references — when Prince Harry first started dating her. In fact, according to The Guardian, the references included things such as, "Not in the society blonde style" of Harry's relationships past, and "Straight Outta Compton!" Those references are British code for the fact that Markle is African American. And Prince Harry called out that code when he criticized the press for its tone when covering Markle.
Next: Sisterly love?
11. Samantha Markle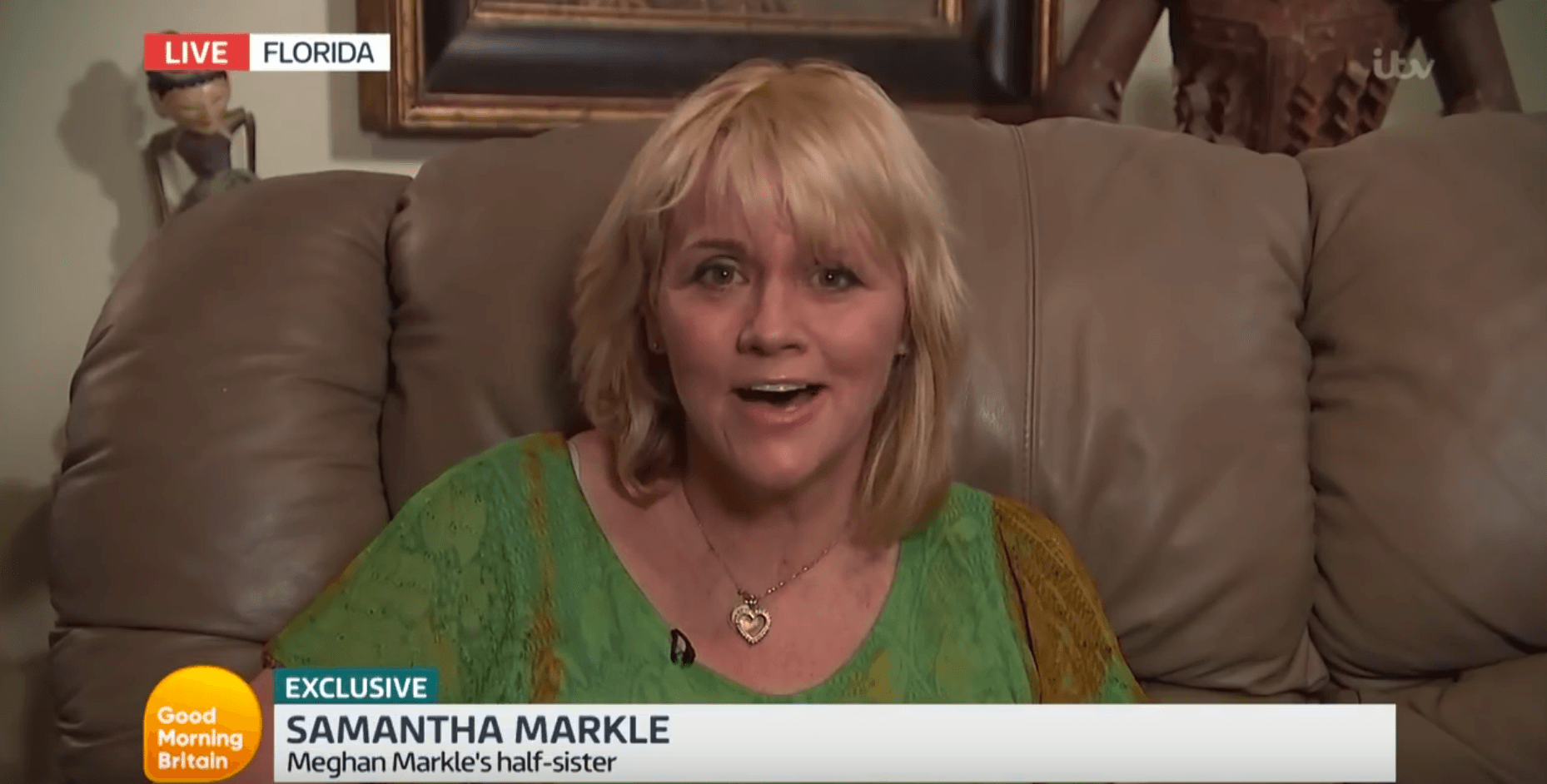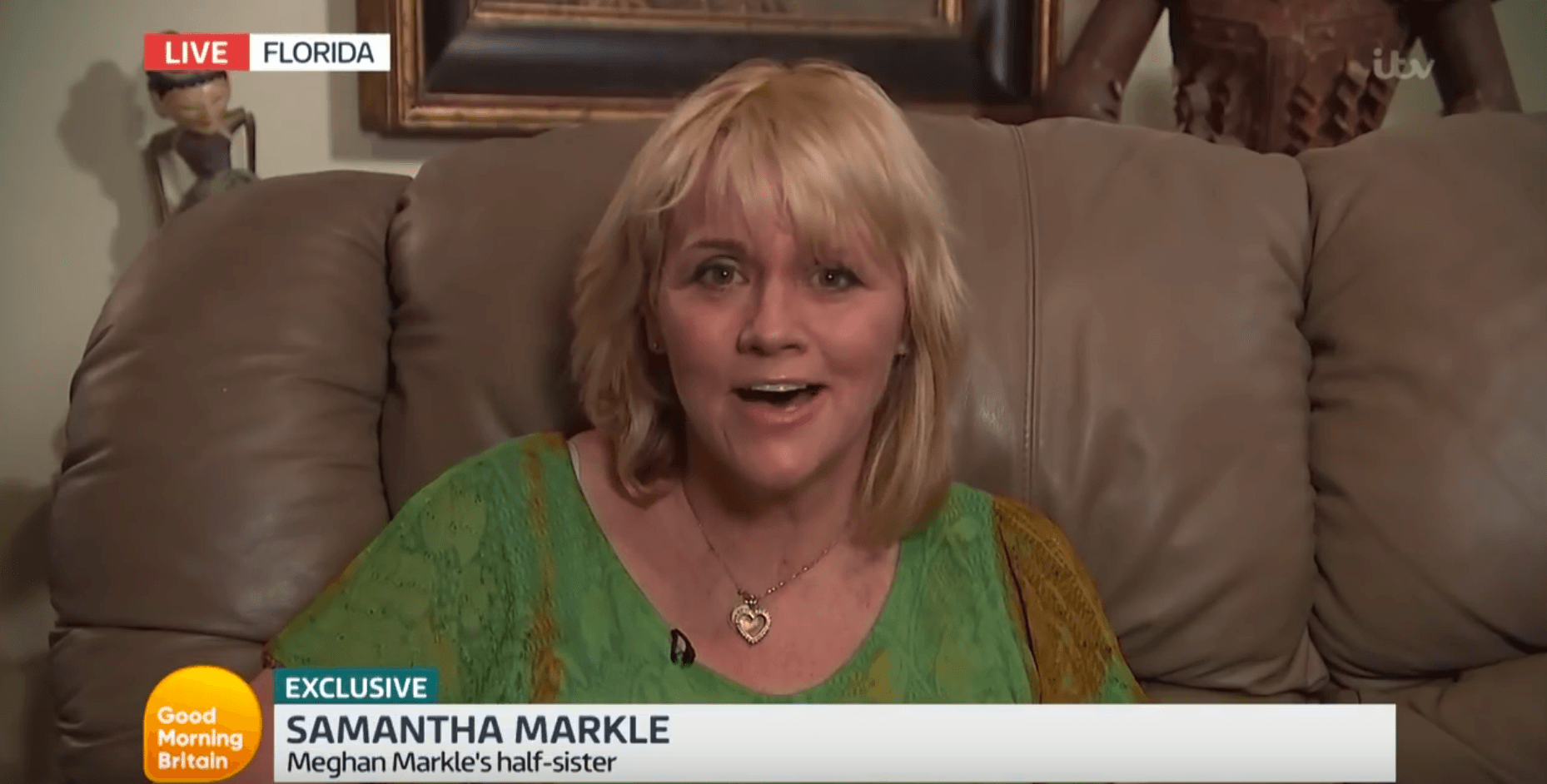 She says her family was always there for Meghan. | Good Morning Britain via YouTube
Meghan Markle's half-sister, Samantha, might not be the couple's biggest fan, either. According to the website Refinery29, she was offended by something the prince said during an interview with former president Barack Obama. When Obama asked Harry if Meghan liked spending Christmas with the royals, Harry responded, "She's getting in there and it's the family that I suppose she's never had." Oops. Markle does have a family, and a rather large one at that.
Samantha Markle tweeted, "Actually she has a large family who were always there with her and for her. Our household was very normal and when dad and Doria divorced, we all made it so it was like she had two houses. No one was estranged, she was just too busy. Read my book complete with facts and photos."
Next: A difficult gig for the shooter
12. Royal photographer Tim Rook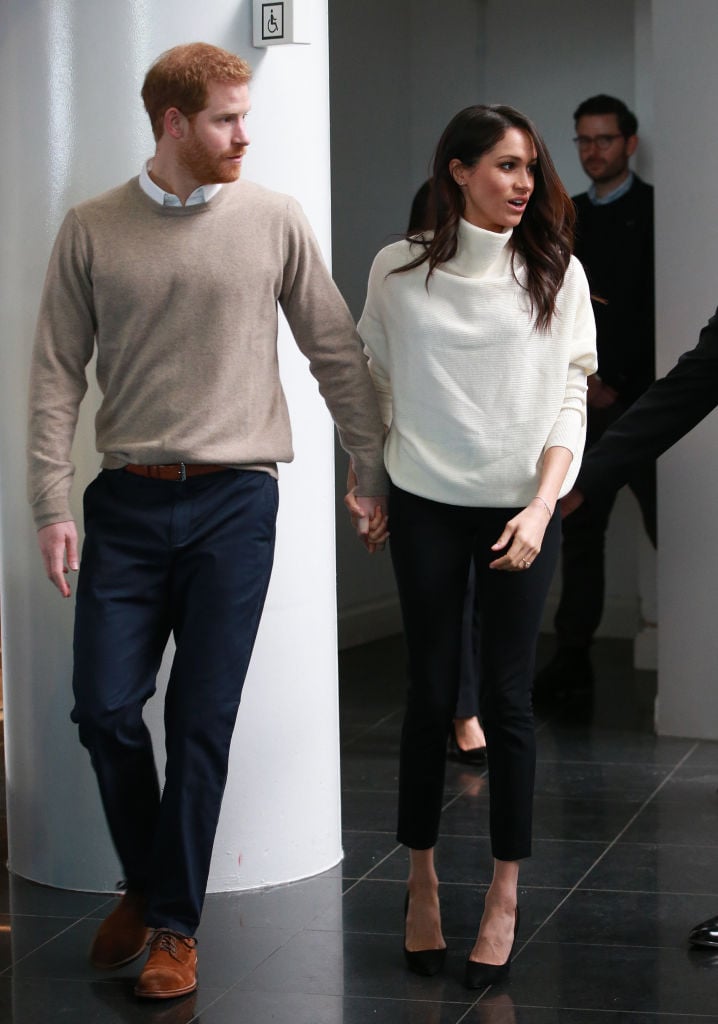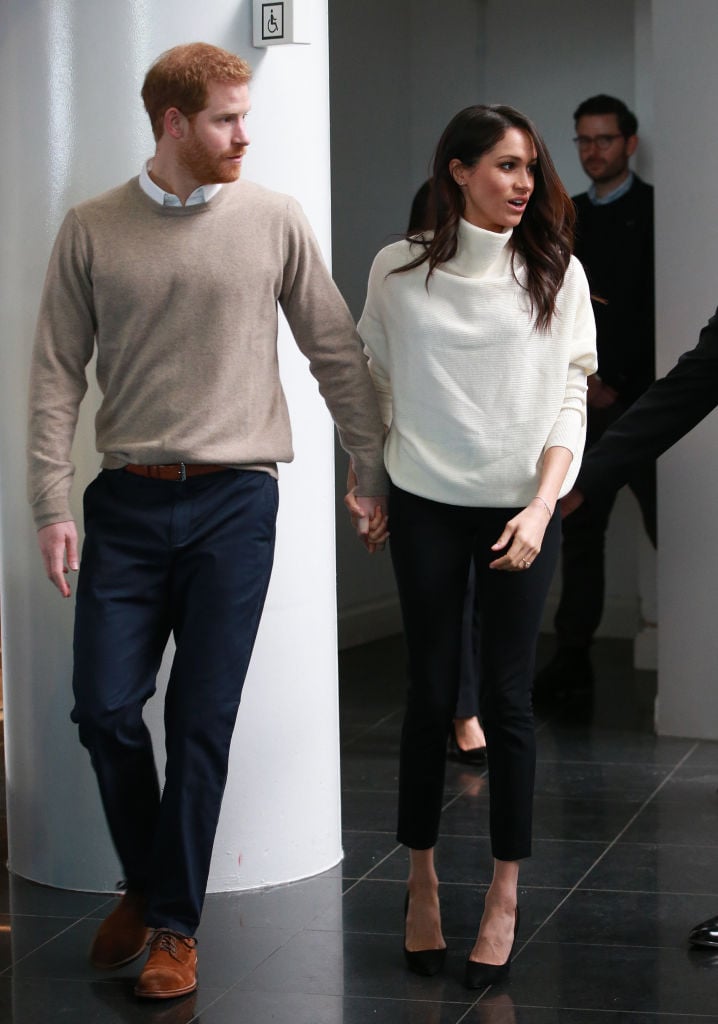 It's difficult to get an individual shot of Meghan. | Ian Vogler-WPA Pool/Getty Images
OK, maybe royal photographer Tim Rook isn't unhappy about the royal wedding, but his job won't be easy, according to Town & Country. Apparently, Meghan Markle has a habit that makes his job very difficult. She simply can't take her hands off Prince Harry.
"Quite often we like to get a fashion shot, just a full-length picture of whatever she's wearing, but I've found that quite hard because she seems to be holding Prince Harry's hand the whole time," said Rook. "It's very sweet," said Rook, "but it makes it quite difficult to get the pictures I want."
Next: Invitation ire
13. The Markle family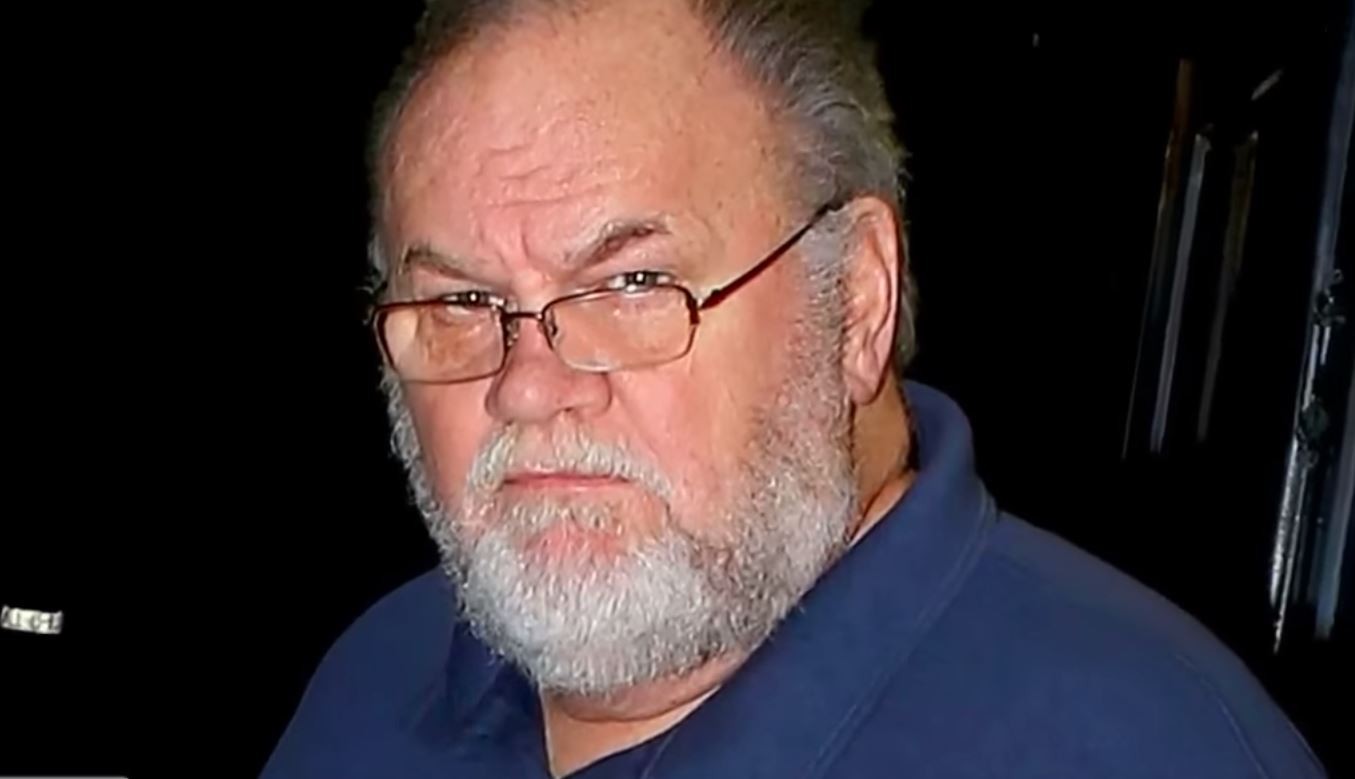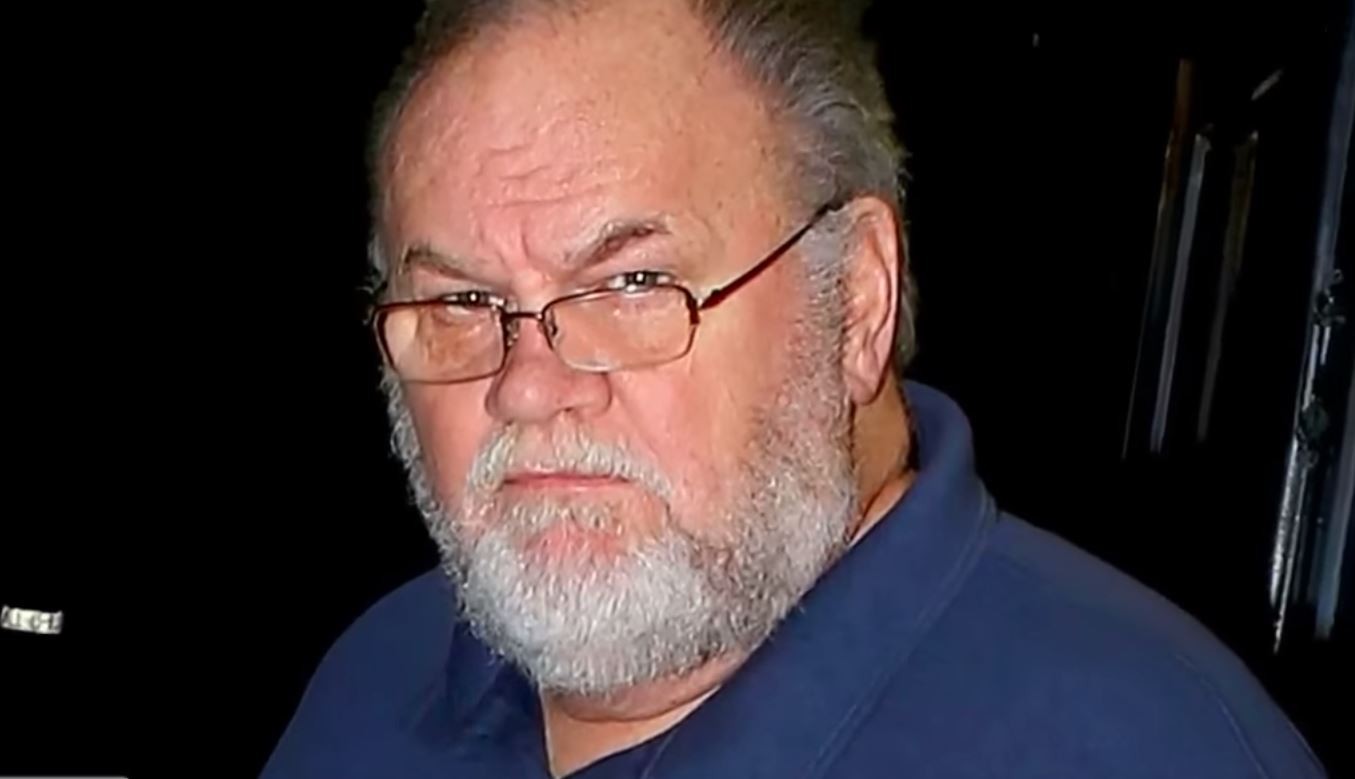 It's questionable whether Thomas Markle will attend. | Inside Edition via YouTube
It's still a question whether Meghan Markle's father, Thomas Markle, will attend the wedding. According to Good Housekeeping, as of April 19, 2018, Thomas Markle hadn't gotten an invitation to the royal wedding. But on May 3, 2018, People reported he will attend. We'll just have to wait and see who walks Meghan Markle down the aisle.
Next: This loose canon won't be invited.
14. The Duchess of York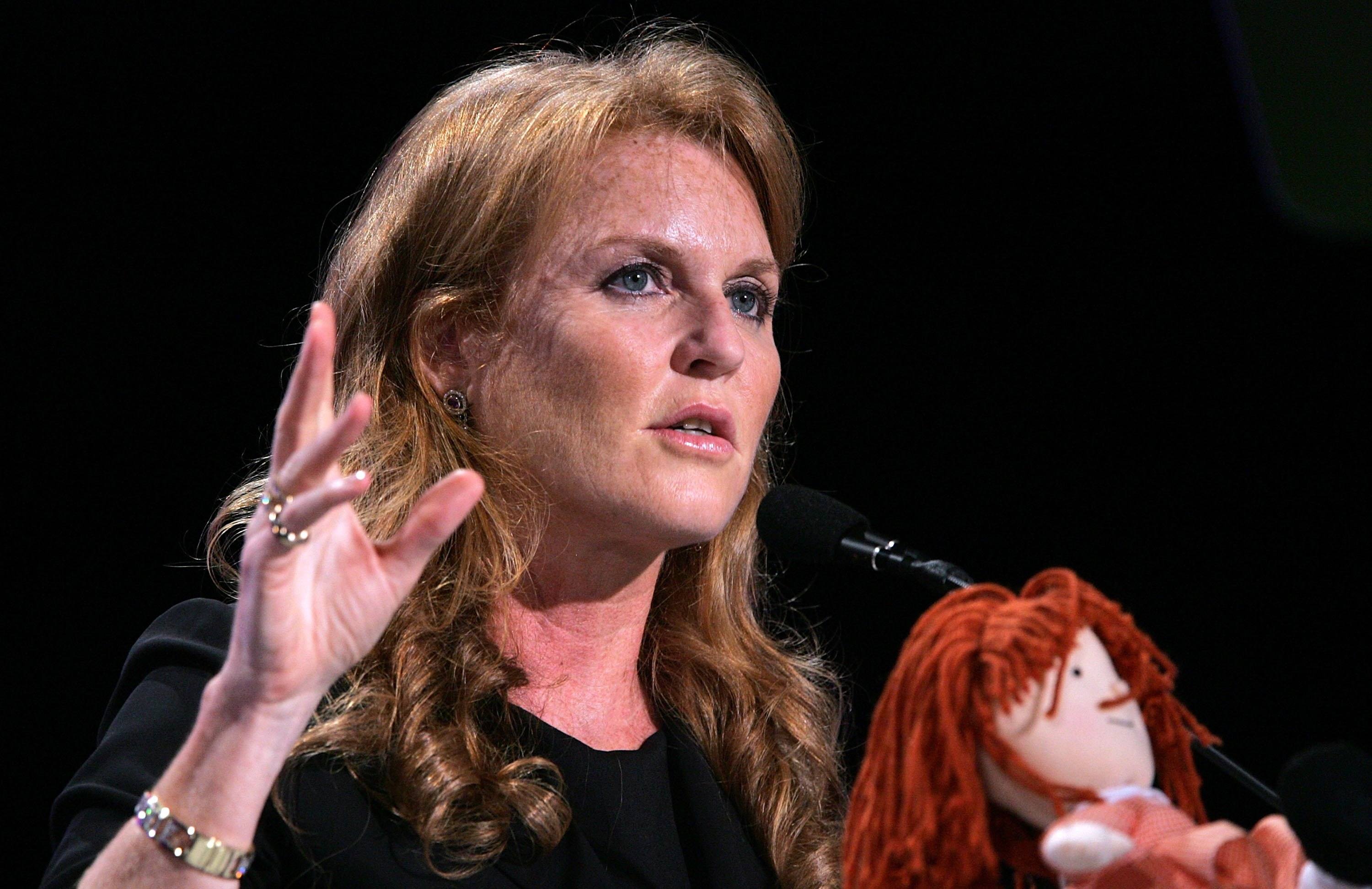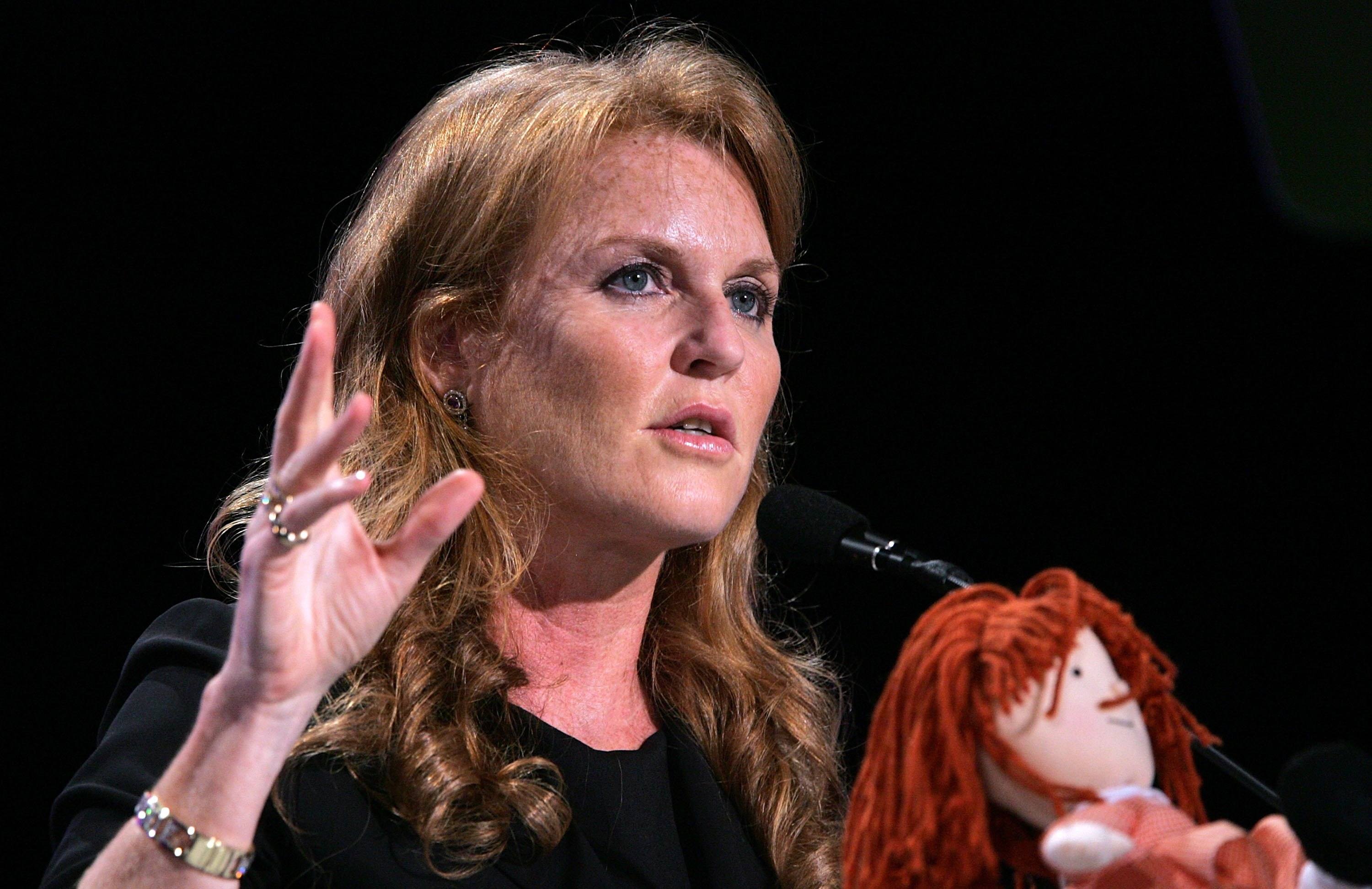 She didn't attend William and Kate's wedding either. | Frazer Harrison/Getty Images
According to The Sun, Prince Harry's aunt, Sarah Ferguson, will not be among the 600 invitees to the royal wedding on May 19. That said, her ex-husband, Prince Andrew, and her daughters Princess Eugenie and Princess Beatrice, are all expected to receive an invitation. The Sun said a source told it that " … Harry doesn't trust Fergie to keep her mouth shut and respect their privacy." Fergie wasn't invited to Prince William and Kate Middleton's wedding, either.
Next: The evil stepmother?
15. Camilla Bowles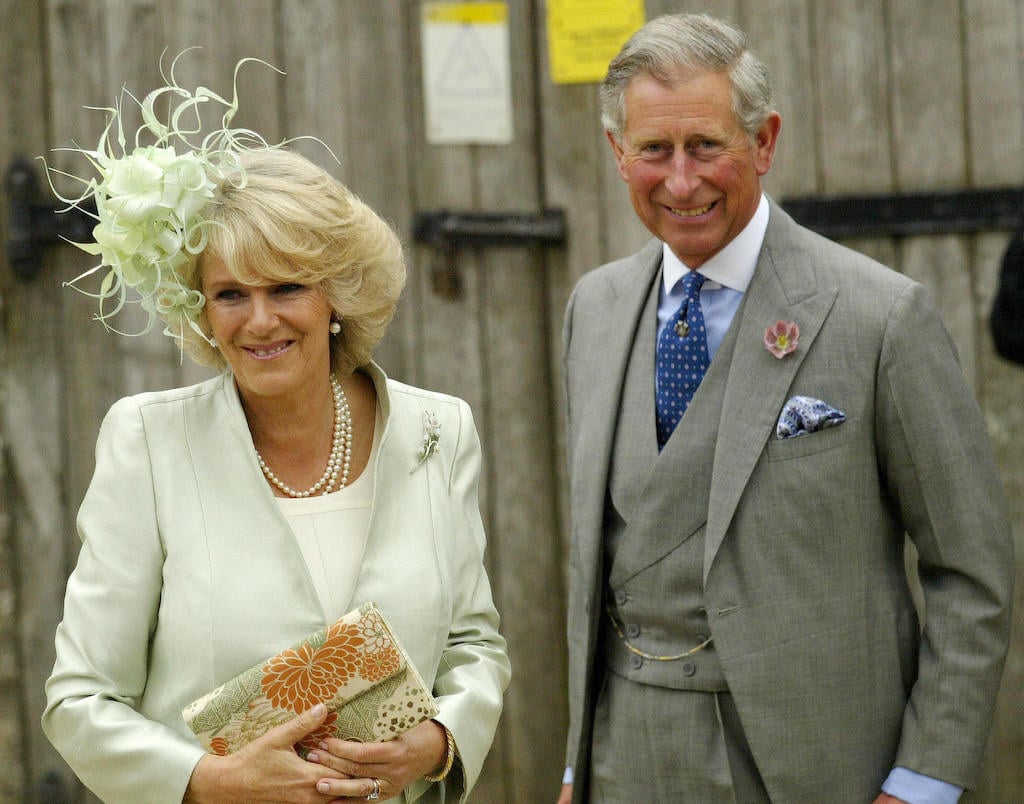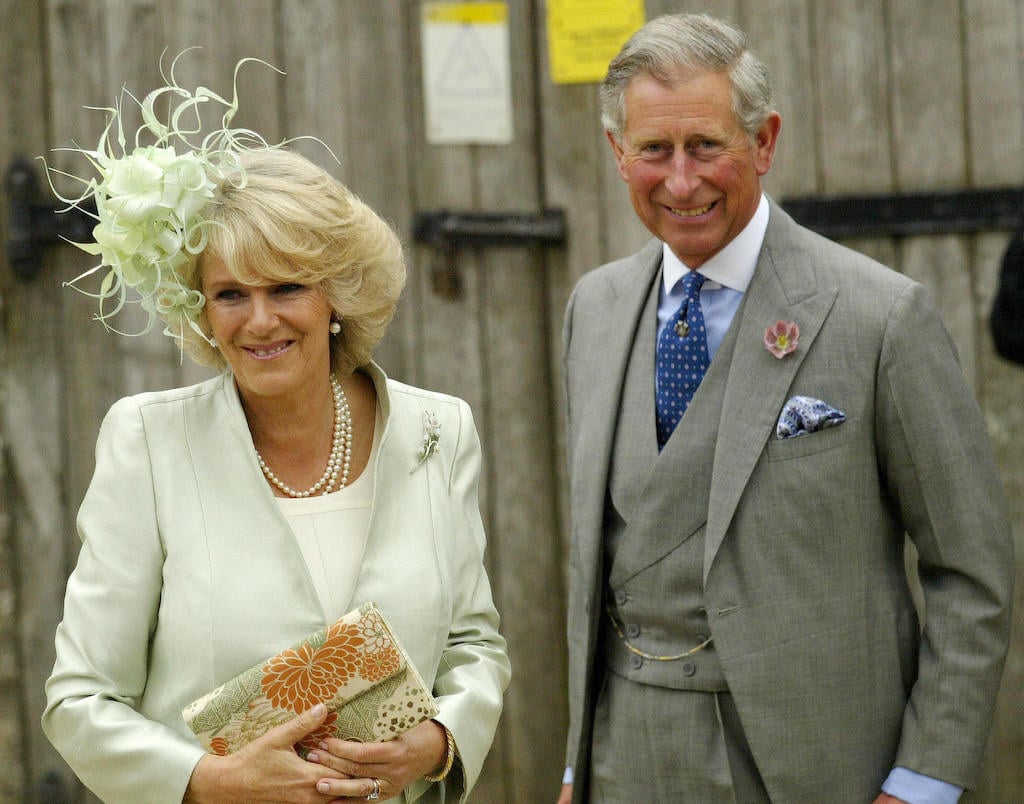 Rumor has it she's not thrilled about the union. | Carl de Souza/AFP/Getty Images
Prince Harry's stepmother, Camilla Bowles, isn't over the top about the upcoming wedding, according to the website New Idea. Rumor has it that she said the actress is a "brazen hussy" and an "embarrassment to the royal family."
Bowles apparently doesn't approve of the age difference between Meghan and Harry (Meghan's older), the fact that Meghan is divorced, a commoner, and not British. Gossip has it that what Bowles is really irked about is the fact that Meghan's ring contains two diamonds from Princess Diana's personal jewelry collection.
Read more: Here's What's in Store for the Royal Family in 2018
Check out The Cheat Sheet on Facebook!
Source: Read Full Article