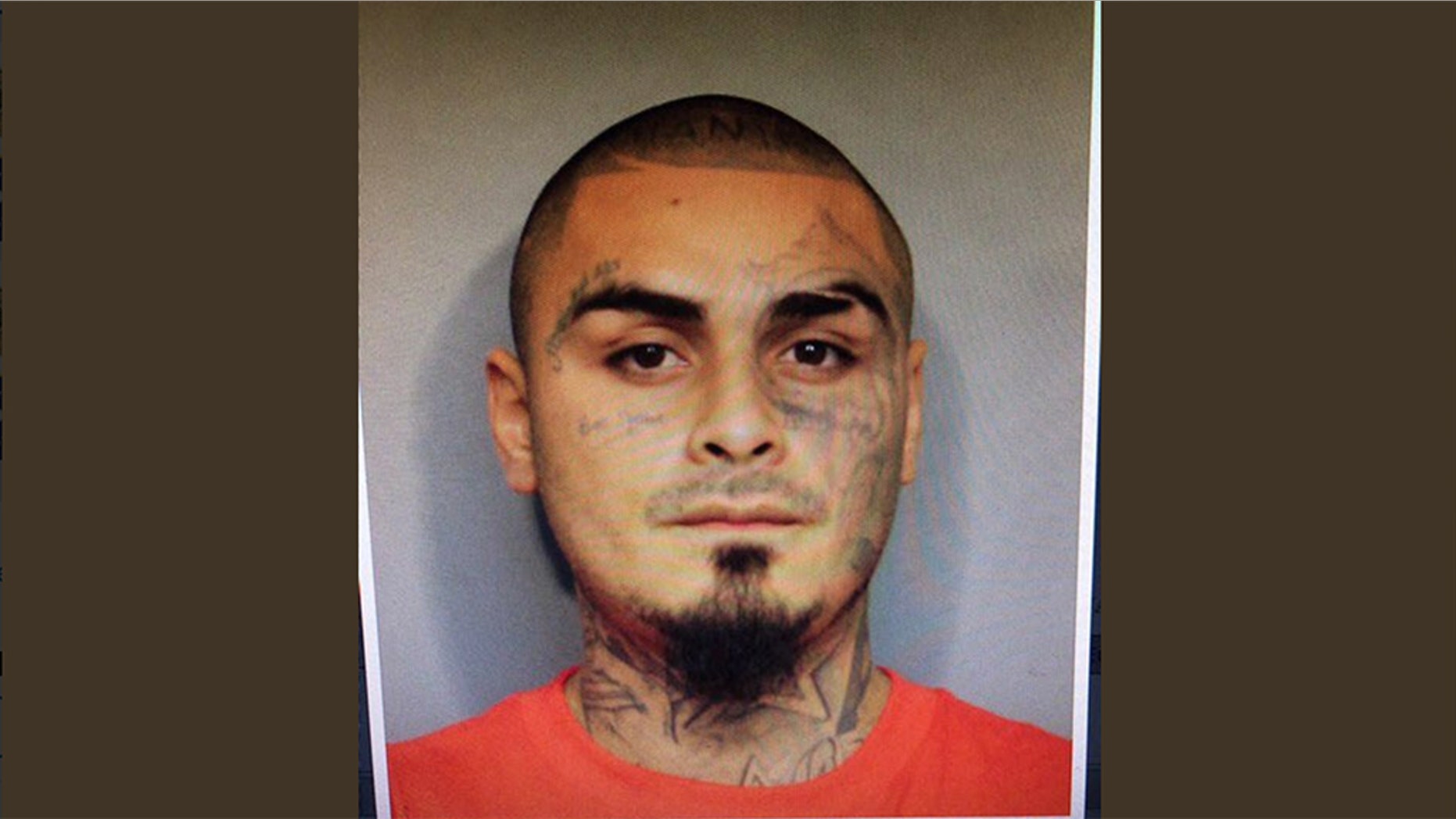 Suspect Daniel Trevino was on the run, investigators said.
(Harris County Sheriff's Office)
Three officers were injured during crossfire in Houston on Tuesday while trying to serve a warrant to a man who remains at large, officials said.
At approximately 12:50 p.m. local time, five agents with the Fugitive Apprehension Unit — part of the state attorney general's office — and two investigators with the sheriff's office were attempting to serve a felony warrant to 25-year-old Daniel Trevino, Chief Deputy Edison Toquica with the Harris County Sheriff's Office said.
While at the door of the home, Trevino fired at officers who then returned fire, Toquica said during a news briefing.
One deputy and two AG's officers were injured during the shootout.
There were unconfirmed reports the suspect was barricaded in a nearby home.
DOUBLE-MURDER SUSPECT WHEELED INTO COURT SCREAMING 'GOD'
One officer with the AG's office was shot in the torso and leg while the other was shot in the foot, The Houston Chronicle reported. The deputy was struck in the hand and likely will lose a finger as a result of his injury, the news report said.
Toquica said all three shooting victims were "alert."
TEENS 'SEVERELY' HURT AFTER FALLING OFF BORDER WALL, U.S. SAYS
The attorney general's office released a statement confirming the injuries but declined to give further information.
Source: Read Full Article