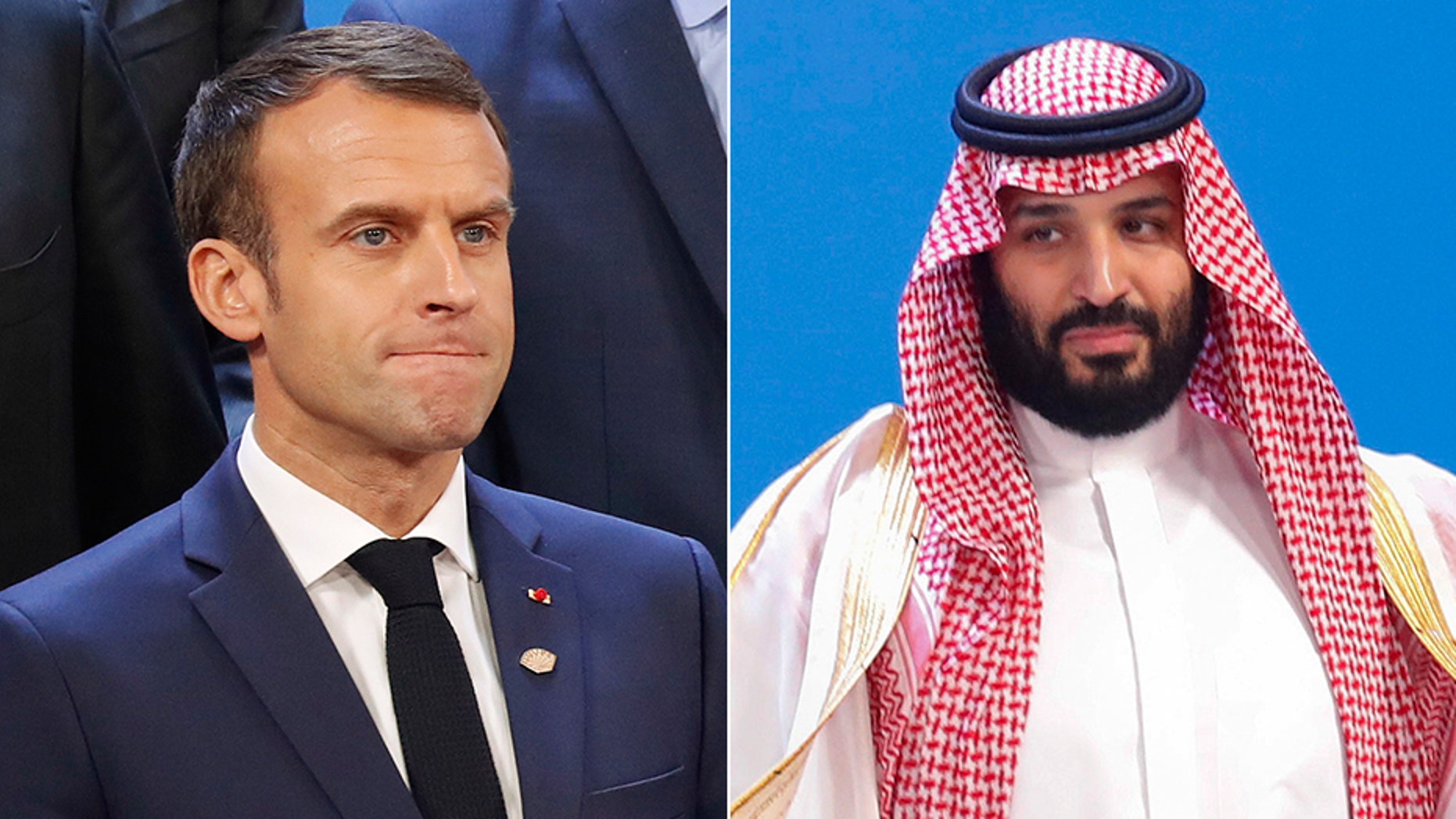 French President Emmanuel Macron, left, and Saudi Crown Prince Mohammed bin Salman and the G20 Leader's Summit in Buenos Aires, Argentina.
(AP)
A clearly-irked French President Emmanuel Macron was heard telling Saudi Crown Prince Mohammed bin Salman "you never listen to me" in a video captured during a break in the ongoing G20 summit Friday.
The comments were made during a private conversation between the two leaders about the murder of Saudi activist Jamal Khashoggi and the political crisis in Yemen, a French official told Reuters.
"You never listen to me," Macron is heard saying in English in footage posted by the Saudi Gazette newspaper.
"No I will listen of course," bin Salman says, also in English, in response before launching into a fit of laughter.
Macron, undeterred and continuing on with the conversation, later says "I'm a man of my word."
The official told Reuters the clip demonstrated "a sort of contrast between MbS's face sporting an embarrassed smile and the [French] president's face, which was rather stern, and was keen to convey these messages in a very firm manner."
U.S. intelligence officials have reportedly concluded Mohammed bin Salman must have at least known of the plot to kill Khashoggi, who had written some columns for the Washington Post. But the CIA's findings have not been made public and President Trump has equivocated over who is to blame.
Secretary of State Mike Pompeo told reporters Wednesday the murder was "heinous" and said there was no piece of intelligence that links bin Salman to the murder.
Bin Salman's playful nature with Macron appeared to later rub off on Russian President Vladimir Putin, who was captured in another clip grinning ear-to-ear while giving the Saudi leader a hearty high-five.
Images of the pair sitting next to each other at the summit in Argentina also showed them clearly in agreement – and laughter – about something.
Fox News' Samuel Chamberlain and Adam Shaw contributed to this report.
Source: Read Full Article