After its hotly contested decision to get rid of a chronological timeline, Instagram is helping users take back control of their feeds. The app just introduced a new feature that allows users to mute another account without unfollowing them entirely. What's more, said account will not be notified that they've been muted.
Users can activate the feature, which will roll out in the coming weeks, by going to a particular account, tapping the three dots in the upper right-hand corner, and selecting "mute." From there, a menu will ask users if they wish to mute the account's posts, Stories, or both. You can also access the same menu by clicking on the three dots above an account's post that pops up in your feed. And, of course, if you end up changing your mind, you can always unmute the account in the same way. The new feature comes after Instagram already rolled out the option to mute an account's Stories.

Though it may seem a little cold, the new feature is in part a solution to the new Instagram algorithm, which can sometimes present posts that are days old, or several posts from one particular account. It might not be a complete return to the good old days of the chronological timeline, but, hey, it certainly helps.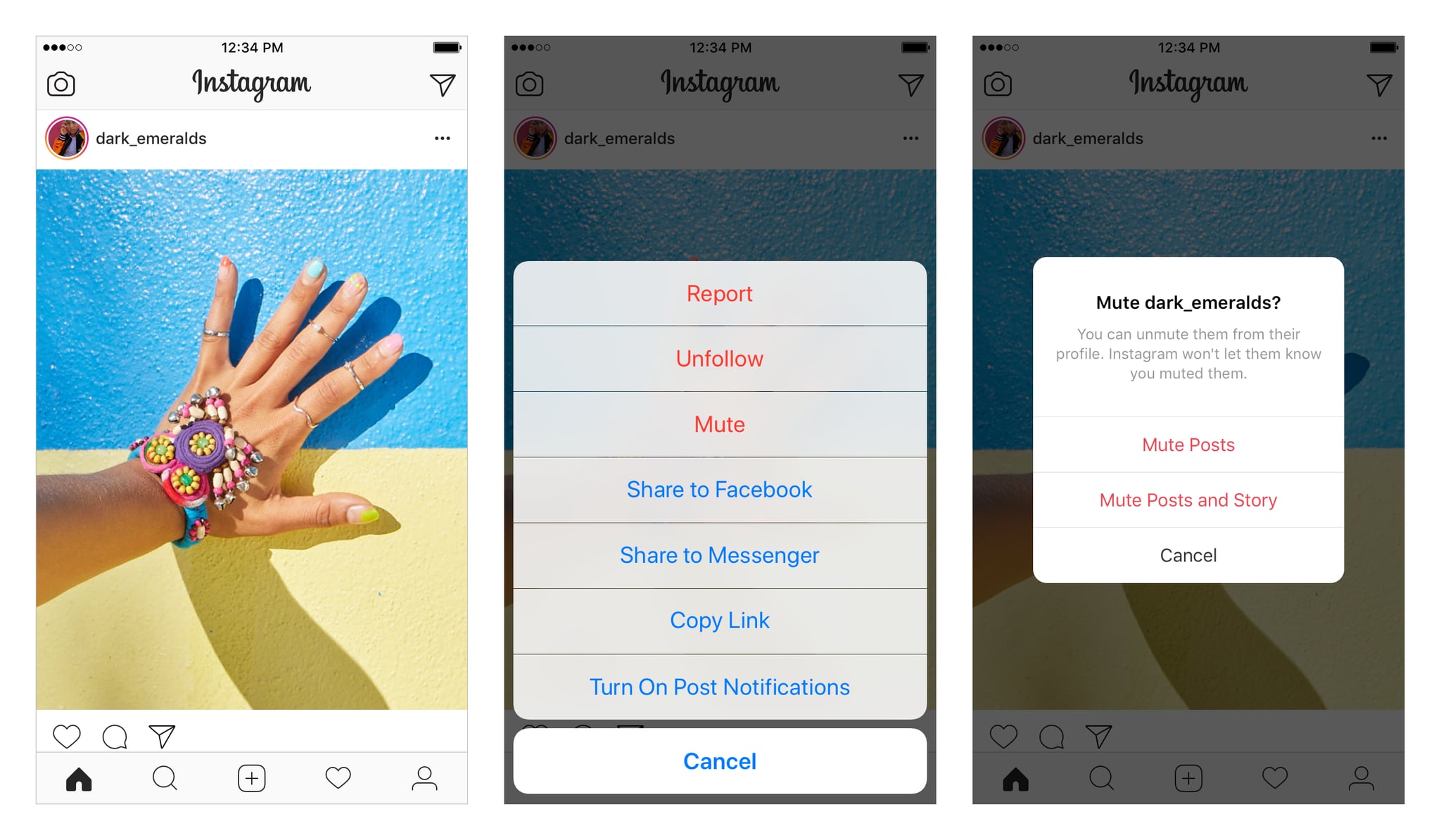 Source: Read Full Article