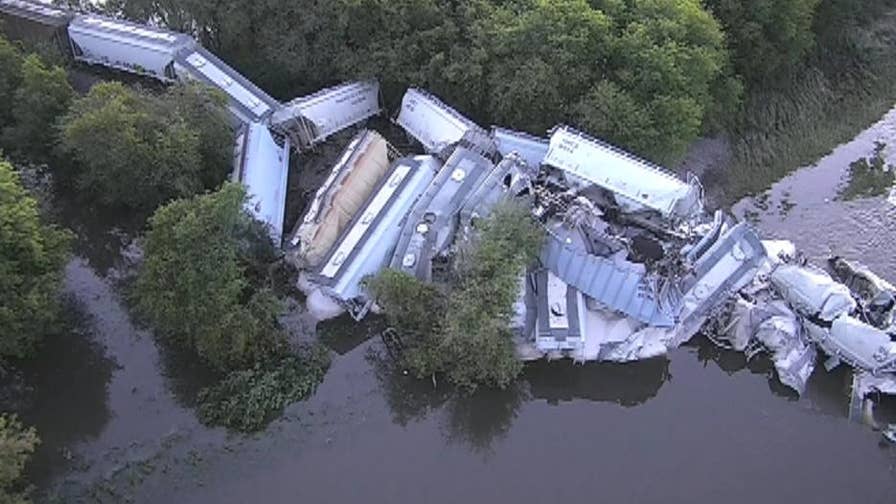 Aerial footage of a train derailment near Alton, Iowa
Aerial footage of an Iowa train derailment that plunged train cars into the river.
Authorities in Iowa are working to clear a massive train derailment that sent cars tumbling into a river on Sunday.
The Sioux County Sheriff's Office posted dramatic video taken by a drone that shows the wreckage near Alton, located about 40 miles northeast of Sioux City.
"There are no reported injuries," the sheriff's office said. "No known hazardous materials have been leaked into the river or air."
A spokesperson from Union Pacific told KETV the 95-car train was traveling from Mankato, Minn. to North Platte, Neb. when 38 cars derailed.
The train was hauling industrial sand and soybean oil, according to the railroad. One or more cars may be releasing industrial sand into the Floyd River, according to KETV.
"There are no reported injuries, no known hazardous materials are leaking or in the air," city officials said on Facebook. "Railroad and local Emergency Management officials are on scene accessing the situation at this time."
Travis Fedschun is a reporter for FoxNews.com. Follow him on Twitter @travfed
Source: Read Full Article