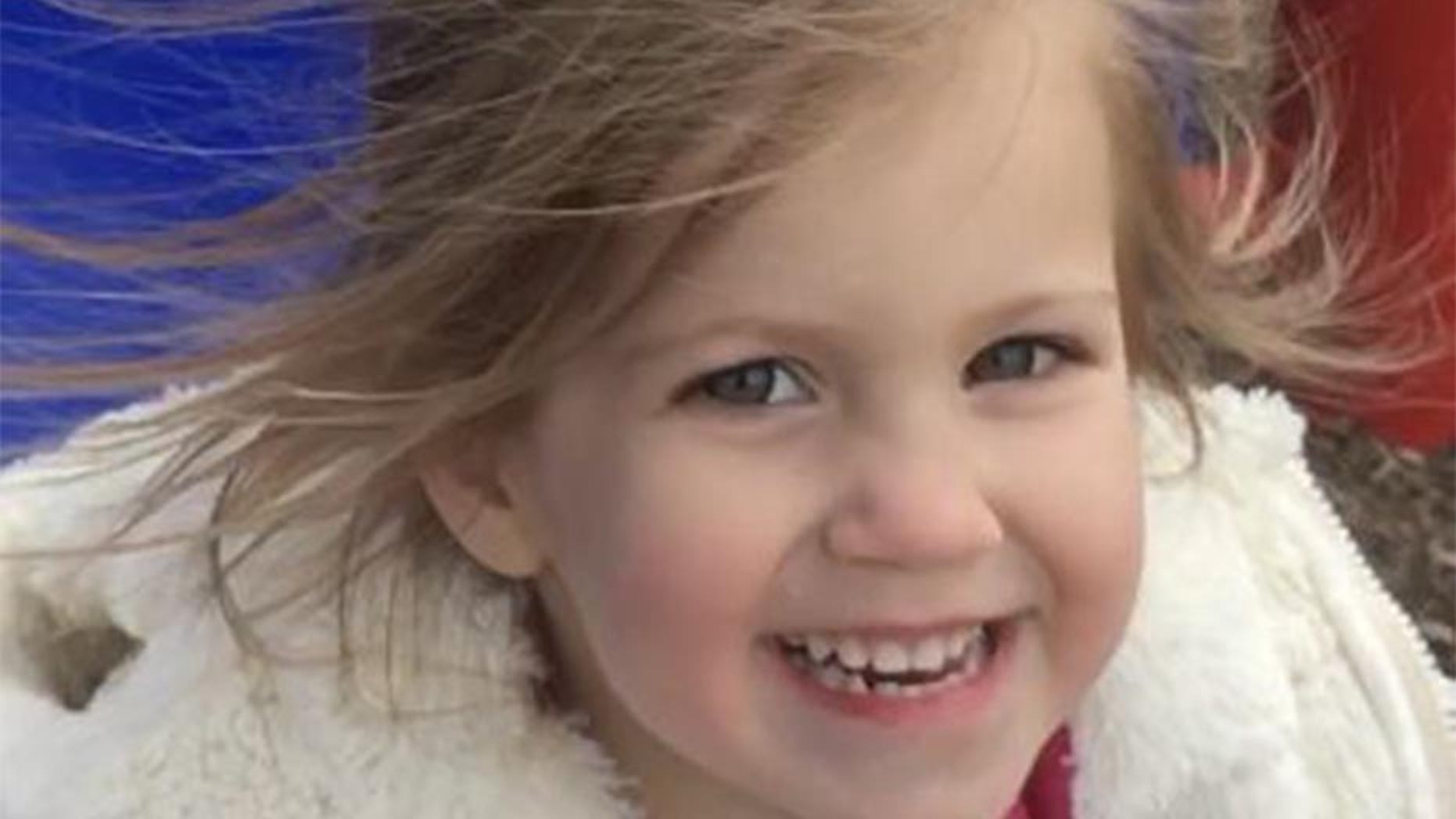 Josephine Mia Bulubenchi was allegedly attacked by her uncle.
A 3-year-old girl died in Kentucky after her uncle slit her throat in an attack her father heard over the baby monitor, authorities said.
Josephine Mia Bulubenchi died Sunday at the University of Kentucky Children's Hospital, where she was taken after being allegedly attacked early Saturday by Emanuel Fluter, her 33-year-old uncle who was living with his sister, Simona Bulubenchi, in Clinton County, the Lexington Herald-Leader reports.
Sheriff Jim Guffey said the killing was the "most horrendous crime" he had seen in more than 15 years on the job.
The girl's father, Benjamin Bulubenchi, heard his daughter screaming on a baby monitor during the attack. He rushed into the girl's room and found her throat slit. Fluter then turned the knife on the father, cutting him as well, Guffey told the newspaper.
Four other children were also in the room during the attack, WKYT reports.
It's unclear what provoked the attack, but Guffey said investigators do not believe Fluter was under the influence of drugs.
Click for more from the New York Post.
Source: Read Full Article