Oscar-winning actor Morgan Freeman has apologised to anyone who may have felt "uncomfortable or disrespected" by his behavior, after CNN reported that multiple women have accused the A-list actor of sexual harassment and inappropriate behaviour on movie sets and in other professional settings.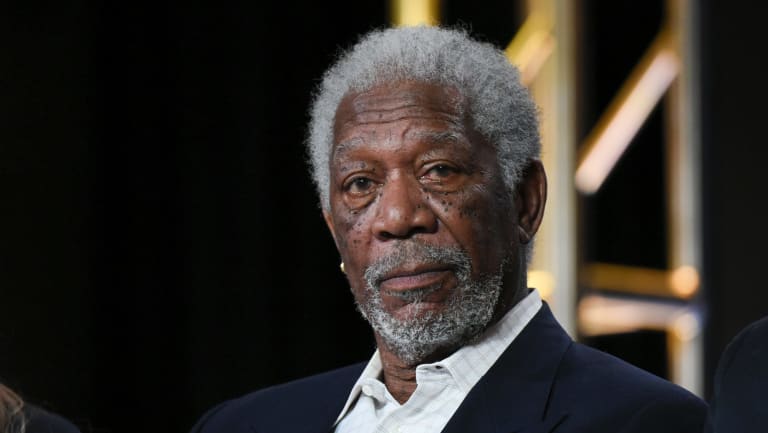 Morgan Freeman has been accused of inappropriate behaviour by eight women.
"Anyone who knows me or has worked with me knows I am not someone who would intentionally offend or knowingly make anyone feel uneasy," the actor, now 80, said in a statement released by his publicist, Stan Rosenfield. "I apologise to anyone who felt uncomfortable or disrespected – that was never my intent."
The CNN report includes the account of a production assistant on the 2017 heist film Going In Style, who detailed an incident in which the actor repeatedly tried to lift up her skirt, and asked if she was wearing underwear. She alleged that Freeman subjected her to unwanted touching and comments on a near-daily basis on the film.
Several women alleged that he made frequent comments about their bodies, or would stare at them in ways that made them feel uncomfortable. CNN spoke to 16 people about Freeman; eight said they had experienced harassment or inappropriate behavior, and eight said they had witnessed such conduct. Seven of them described harassment or inappropriate behavior at Revelations Entertainment, a company he co-founded with Lori McCreary.
The CNN report also cited accounts by three entertainment reporters of inappropriate remarks they allege Freeman made at press junkets, including the report's co-author, Chloe Melas, who describes Freeman shaking her hand, "not letting go while repeatedly looking her up and down and saying more than once a variation of, 'I wish I was there"' – and also "You are ripe".
Freeman won the 2005 Oscar for best supporting actor for Million Dollar Baby. He was nominated four other times, including for Driving Miss Daisy and The Shawshank Redemption, and is renowned for his prolific voiceover work.
AP
Source: Read Full Article