London: Prince Harry and Meghan Markle – now of course the Duke and Duchess of Sussex – have confirmed they are both visiting Australia later this year.
The tour has been an open secret for months, but Kensington Palace made it official in a brief press release on Sunday night, London time.
Prince Harry, and Meghan, the Duke and Duchess of Sussex ride in a carriage during the Trooping the Colours ceremony at Horse Guards Parade as the Queen celebrates her official birthday, in London, on Saturday.
Their visit will include the Invictus Games in Sydney in late October.
They will also go to New Zealand, Fiji and Tonga.
The statement said details of the tour and itinerary "will be advised in due course".
State governments have reportedly been lobbying hard behind the scenes, trying to lure the couple away from Sydney for a few days during their tour.
Bathurst and the Hunter Valley, both in NSW, have been reported to be on the agenda.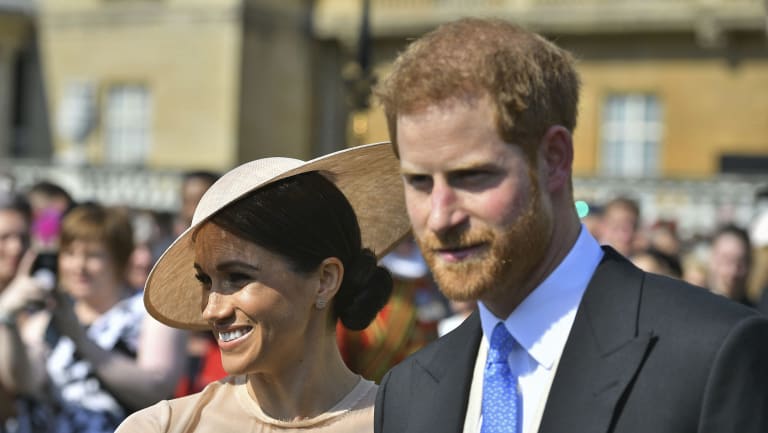 Meghan, the Duchess of Sussex, and her husband, Prince Harry, attend a garden party at Buckingham Palace for Prince Charles 70th birthday last month.
The couple are also rumoured to be attending The Everest, the world's richest turf race, at Royal Randwick on October 13.
And they have been invited to attend a polo tournament in Melbourne.
In April, Prime Minister Malcolm Turnbull promised the couple a "rapturous reception" and invited them to visit Bondi Beach in his electorate.
Source: Read Full Article