Sochi: Russian President Vladimir Putin has handed ministerial jobs to a former bodyguard and the son of an ex-intelligence chief, promoting trusted lieutenants with security ties at the start of what, under the constitution, will be his last term in office.
In a new Cabinet line-up approved by Putin, established big-hitters, such as veteran Foreign Minister Sergei Lavrov, kept their jobs, suggesting there would be little change of tack on policy in the new presidential term.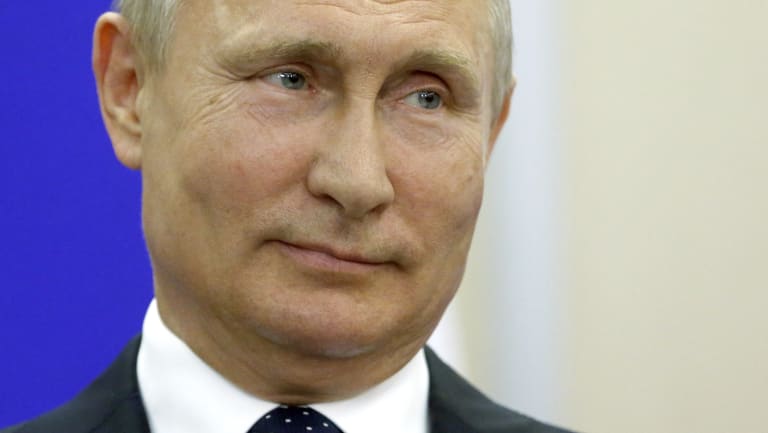 Russian President Vladimir Putin.
One new entrant to the Cabinet was Yevgeny Zinichev, 51, a former deputy director of the Federal Security Service (FSB), who becomes head of the high-profile Emergencies Ministry.
A biography carried by state-run media said he was born in St Petersburg, which is also Putin's home city. Then from 1987 to 2015 he served in the state security services, a similar career path to the one taken by Putin, himself a former KGB spy.
Zinichev's biography did not specify what jobs he held in the security services. However, multiple photographs of Putin at public events dating over several years show Zinichev standing at Putin's shoulder, or walking down the steps of his official plane a few steps after the Russian leader.
The only people allowed in such regular proximity to Putin at public events, apart from senior officials and aides, are his security detail.
Zinichev was briefly appointed acting governor of the Kaliningrad region in 2016, although he only served for a few months before leaving for what the Kremlin called family reasons. Russian media said he had struggled with the publicity demands of the job.
Russian Foreign Minister Sergey Lavrov keeps his job.
Putin also approved Dmitry Patrushev, son of former FSB chief Nikolai Patrushev, for the job of agriculture minister. He had previously been the chairman of the board of directors of Russian Agricultural Bank.
Nikolai Patrushev is also from St Petersburg and was a career intelligence officer before becoming head of the FSB, the main successor agency to the Soviet KGB. He is now Secretary of Putin's Security Council.
The two appointments illustrated how officials with intelligence ties have emerged under Putin at the core of a ruling caste, said Moscow-based political analyst Dmitry Oreshkin.
"They are forming a fairly closed ruling caste with support from the 'siloviks'," said Oreshkin, using a word to describe officials who have served in the security services.
Putin has in the past recruited intelligence officers and state bodyguards for official roles.
In 2016, Putin named Alexei Dyumin, who served in the Federal Guard Service (FSO), responsible for Kremlin security, as the governor overseeing Tula region south of Moscow.
Reuters
Source: Read Full Article