Okay, it's time to admit defeat. It's the eve of Prince Harry and Meghan Markle's royal wedding and still no invitation. But does that mean commoners shouldn't have just as much fun as those privileged enough to attend? We think not!
In honor of the big day and in the spirit of celebration, we've put together a drinking game so you can have a royally good time while watching the festivities from your couch. And, yes, we are aware the nuptials take place ridiculously early, so feel free to DVR and watch/play later, or carry your Friday evening partying on into the wee hours of Saturday morning. We won't judge. Just make sure you follow the rules.
Here's what you'll need: a television or electronic device on which you can stream the ceremony (you can watch it right here on the EW.com homepage!), multiple alcoholic beverages (might we suggest a Pimm's cup, gin and tonic, or go all out with the champers? Also have a few beers and some bourbon on hand), scones, friends, a cup of tea and hot sauce.
1. We're off to a good start if Princess Beatrice arrives wearing an uglier fascinator than she did to Will and Kate's wedding. Celebrate the fascinator fascination by popping the cork and pouring out your first glass of bubbly. Take a small sip, we're just getting started after all.
2. As the guests start arriving at Windsor Castle, keep an eye out for the Beckhams (a.k.a. the other British royal couple) in the crowd. If you spot them, fix yourself a gin and tonic. They're fun ingredients that come together to make something great but not quite as refined as champagne. Sounds about right, no?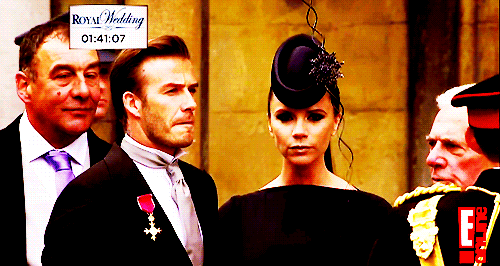 3. But, wait! Who goes there? One Spice Girl, two Spice Girls, three Spice Girls, four! If all five girls show, go on, add a dash of hot sauce to that first glass of champagne to spice things up and finish it off. (Note: We know it's really prosecco but let's pretend we're fancy, okay?)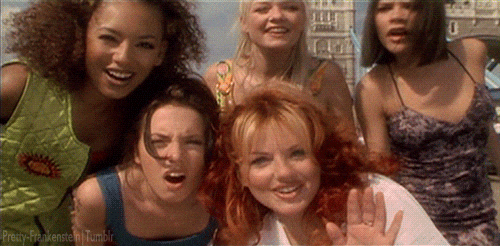 4. Oh, damn. Is that Cressida Bonas? Exes at the wedding call for stiff drinks. Take a good long gulp of your G&T out of respect for Prince Harry's former flame. Take a second sip if Chelsy Davy makes an appearance as well.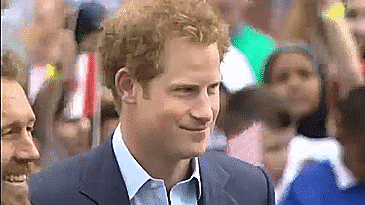 5. Speaking of fine ladies, there's Quantico star Priyanka Chopra. If she's wearing something fierce, fabulous, and maybe just a tad inappropriate, celebrate her courage by putting on this oft-forgotten jam and having a lil' boogie with your friends.

6. Members of the royal family start to arrive. If its newest member, Prince Louis, is present, grab a scone with clotted cream. (We feel bad boozing over something so cute and innocent.)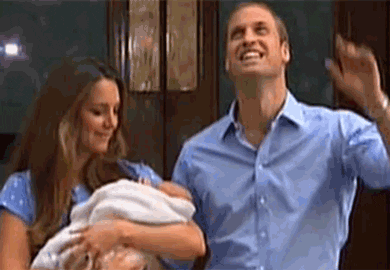 7. But then, toss aside your scone because the real show-stealer is here! Yes, Prince George of Cambridge, future heir to the throne, is in the vicinity. Take a sip of tea then spike it with something stronger if he makes a disgruntled expression, throws any part of his outfit to the ground, or does something else generally considered unprincely.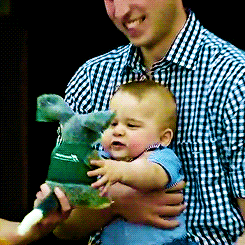 8. Here comes the bride! The moment we've all been waiting for: Markle has arrived looking radiant and…wait…what?! Is that her father with her? After claiming he wouldn't be there (surprise!) he is. Move over, Prince Charles. Drain whichever glass is closest to you, then pour yourself another and polish that one off, too. This. Just. Got. Interesting.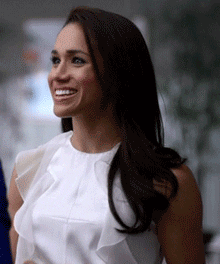 9. If, as Markle makes her way down the aisle, information comes out that her dress was made by an American designer, raise a glass of bourbon to the former British colony, the good old U.S.A.!
10. She's getting close to the altar now! If Harry and best man Prince William share a cute exchange, refill your champagne flute and down it.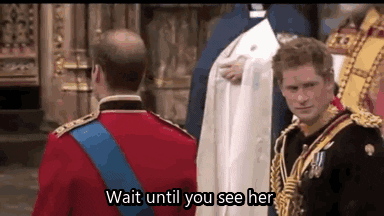 11. While Harry and Meghan exchange their vows, the commentators keep comparing the ceremony to that of Prince William and Kate. There's no other choice than to make this G&T super strong.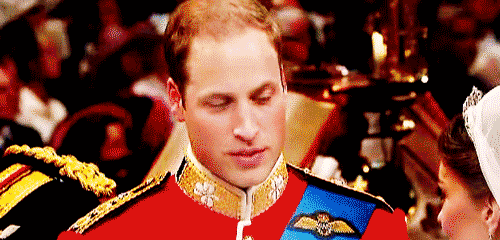 12. Ugh, those commentators. Count how many times Markle is referred to as a commoner. Did they hit 12 yet? Shotgun a beer.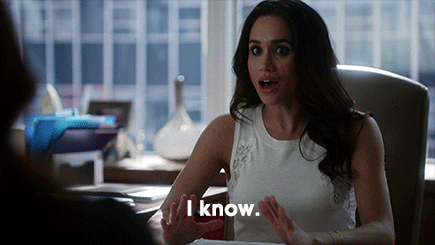 13. Okay, it's all going beautifully. The couple has said "I do" and the camera pans around the congregation. There she is, Her Majesty the Queen and, oh my goodness, she's smiling! Drink straight from the bottle.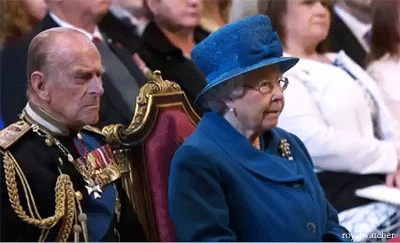 14. As the just-married duo makes its way through the streets of Windsor as part of the procession to the reception, you spot someone in the crowd amid the Union Jacks dressed in full bridal attire; go the bloody hell back to bed!
*Instances where you can disregard the rules and drink everything in sight all at once:
— A member of nobility wears an offensive (read: racist) brooch.
— Markle trips and falls on her way down the aisle.
— Markle does not show up to the church!
— Prince Harry has a change of heart at the altar.
— There's any kind of medical emergency.
Source: Read Full Article