Leaders of the two Koreas met for the third time this year at Sunan International Airport in Pyongyang, North Korea.
Interested in
North Korea?
North Korean leader Kim Jong Un greeted South Korean President Moon Jae-in and his delegation at the red-carpeted airfield as a crowd of North Koreans lined up — some holding national flags, some holding unified peninsula flags, some holding colorful plastic bouquets. They cheered for the two leaders.
North Korea's ceremonial guards honored the South's delegation.
South Korean president Moon Jae-in flew to Pyongyang Tuesday for the third inter-Korean summit with North Korean leader Kim Jong Un.
Moon's delegation of 200, people from all walks of life including businessmen and musicians, landed around 10 a.m. local time.
"It is expected that Chairman Kim will greet President Moon himself, as the official welcome ceremony is scheduled at Pyongyang International airport," Im Jong-seok, the South Korean presidential office's chief of staff, said at a press conference Monday.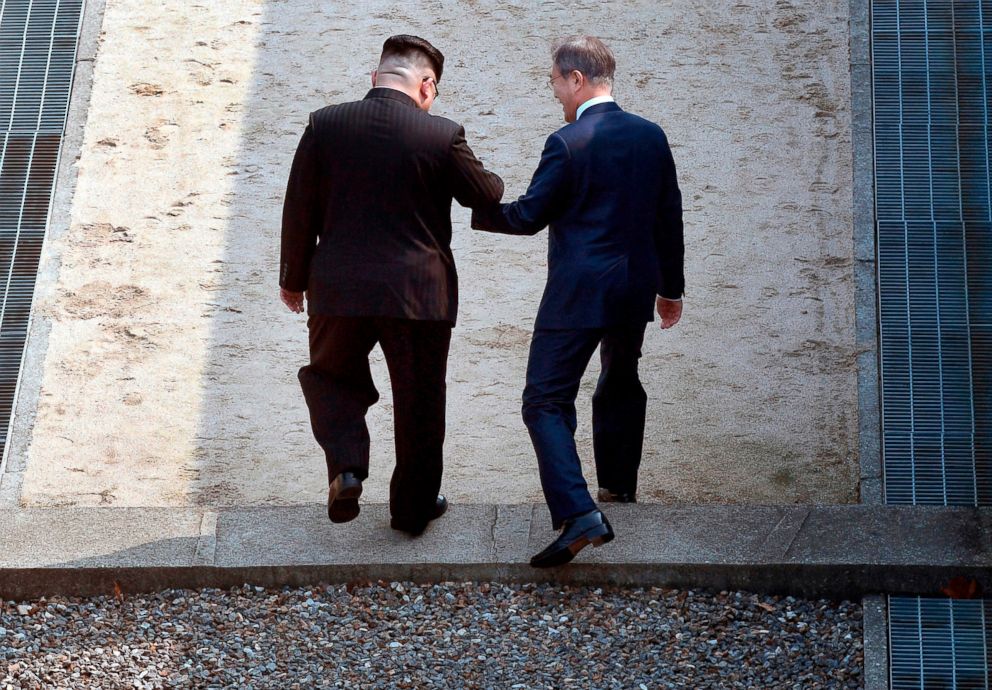 Leaders of the two Koreas will enjoy a luncheon and begin summit talk afterwards.
Im said during the briefing it's "difficult to have an optimistic outlook" on the progress of denuclearization, and that it will depend on the honest conversation between the two leaders to reach an agreement.
It would be a great to make a concrete and practical agreement about easing military tensions in the Korean peninsula, Im added.
Source: Read Full Article