New York: The US National Weather Service confirmed five tornadoes touched down on the American east coast on Wednesday, as ferocious wind, rain and hail storms hit New York and Connecticut states.
The weather service said the tornadoes had estimated peak winds of 157 kilometres per hour and 177 km/h.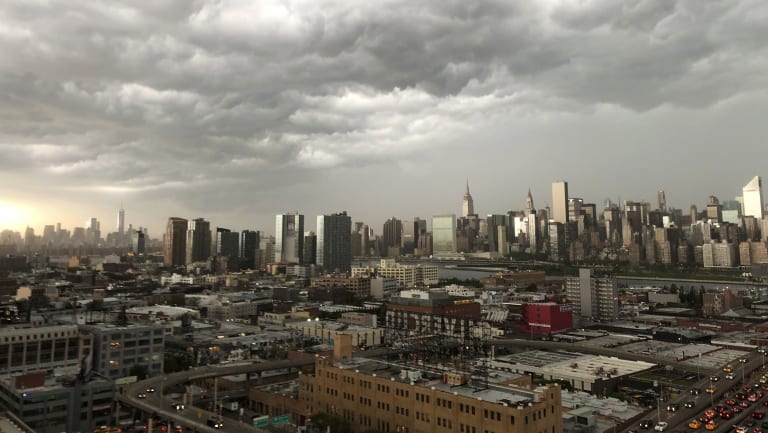 Storm clouds gather over New York City on Tuesday.
The storms downed scores of trees and power lines. More than 120,000 homes and businesses lost electricity in Connecticut and 157,000 in New York.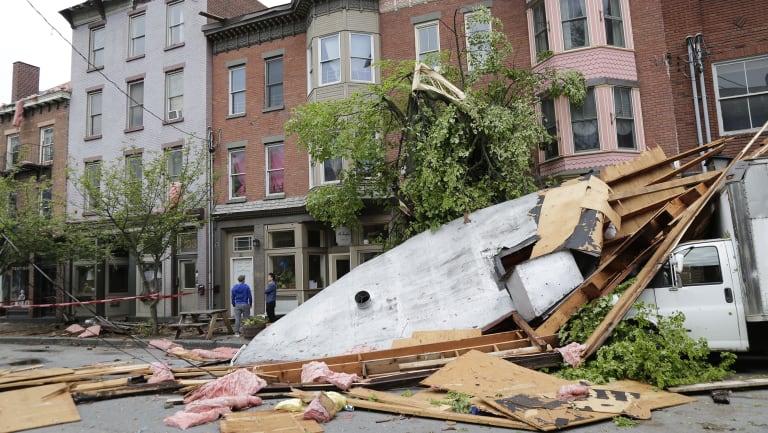 Men stand near buildings damaged by a storm in Newburgh, New York on Wednesday.
The powerful storms swept through New York's lower Hudson Valley on Tuesday spawning three tornadoes, while Connecticut was hit by two.
National Weather Service officials were trying to confirm whether other tornadoes touched down. Four people have been killed by trees struck by the storm.
AP
Source: Read Full Article