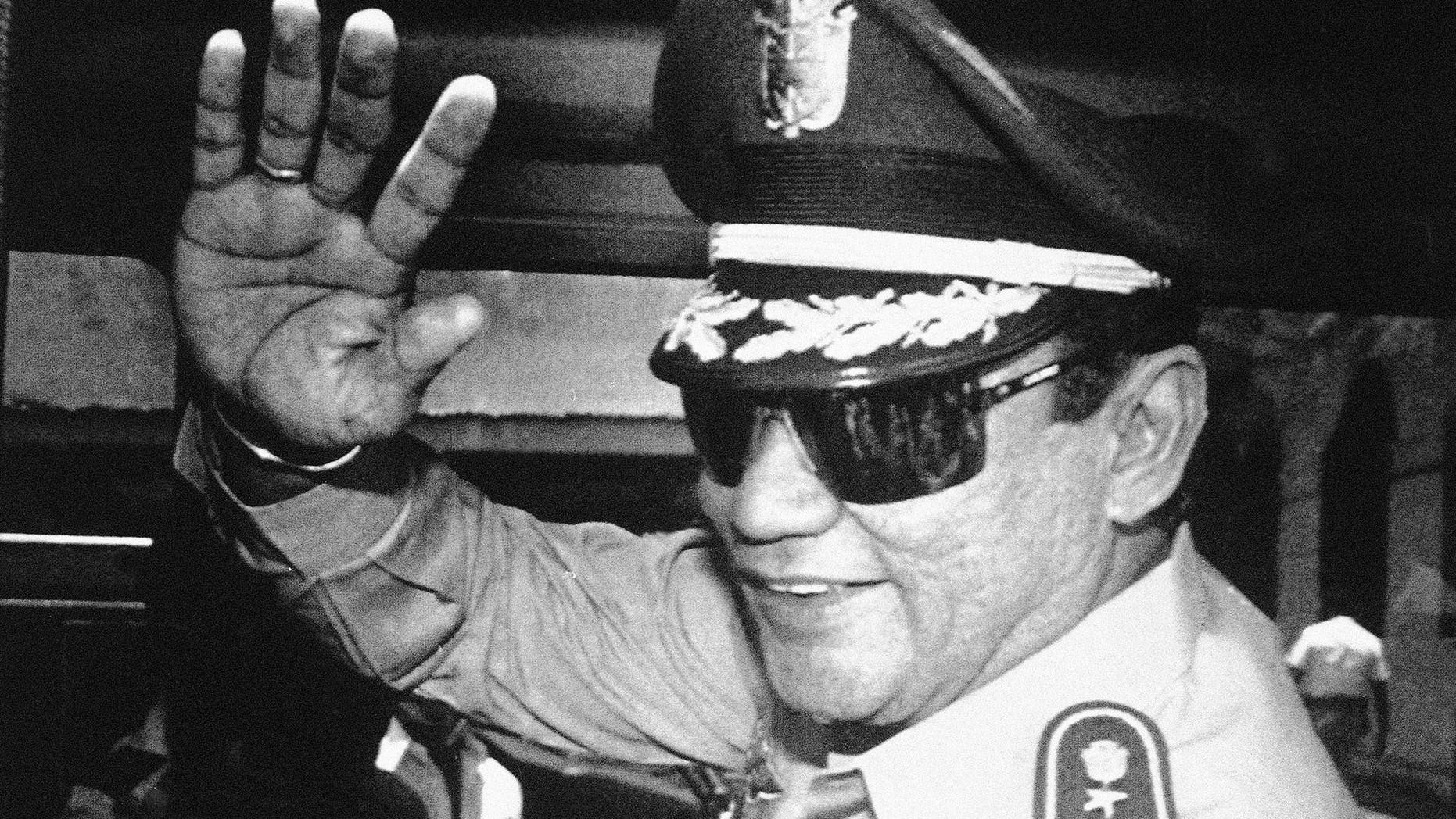 FILE –  Gen. Manuel Antonio Noriega  (AP Photo/Matias Recart, File) (AP1989)
On this day, Dec. 20…
1989: The United States launches Operation Just Cause, sending troops into Panama to topple the government of Gen. Manuel Noriega.
Also on this day:
1803: The Louisiana Purchase is completed as ownership of the territory is formally transferred from France to the United States.
1860: South Carolina becomes the first state to secede from the Union as all 169 delegates to a special convention in Charleston votes in favor of separation.
1924: Adolf Hitler is released from prison after serving nine months for his role in the Beer Hall Putsch.
1963: The Berlin Wall is opened for the first time to West Berliners, who are allowed one-day visits to relatives in the Eastern sector for the holidays.
1968: John Steinbeck dies in New York City at age 66.
1996: Astronomer Carl Sagan dies in Seattle at age 62.
1999: The Vermont Supreme Court rules that homosexual couples are entitled to the same benefits and protections as wedded couples of the opposite sex.
2001: The U.N. Security Council authorizes a multinational force for Afghanistan.
2005: A federal judge rules that "intelligent design" could not be mentioned in biology classes in a Pennsylvania public school district, delivering a stinging attack on the Dover Area School Board.
2013: A federal judge strikes down Utah's ban on same-sex marriage.
2017: The House gives final congressional approval to a $1.5 trillion tax overhaul, the biggest package of tax changes in a generation and the first major legislative achievement of President Trump and House and Senate Republicans; some Republicans warn of a potential backlash against an overhaul that offers corporations and wealthy taxpayers the biggest benefits.  
Source: Read Full Article