In the wake of a powerful tornado that wreaked havoc in the Canadian capital of Ottawa and surrounding areas, an army of Good Samaritans came to the rescue of their neighbors by offering up their homes, their time and their resources — and they're using social media to invite those in need and to connect with each other.
The tornado tore through parts of Ontario and Quebec, ripping apart houses, snapping trees, injuring dozens of people and leaving hundreds of thousands without power. Many were forced to go hungry, as restaurants and stores shut down while others were left in the dark or even without a roof over their heads.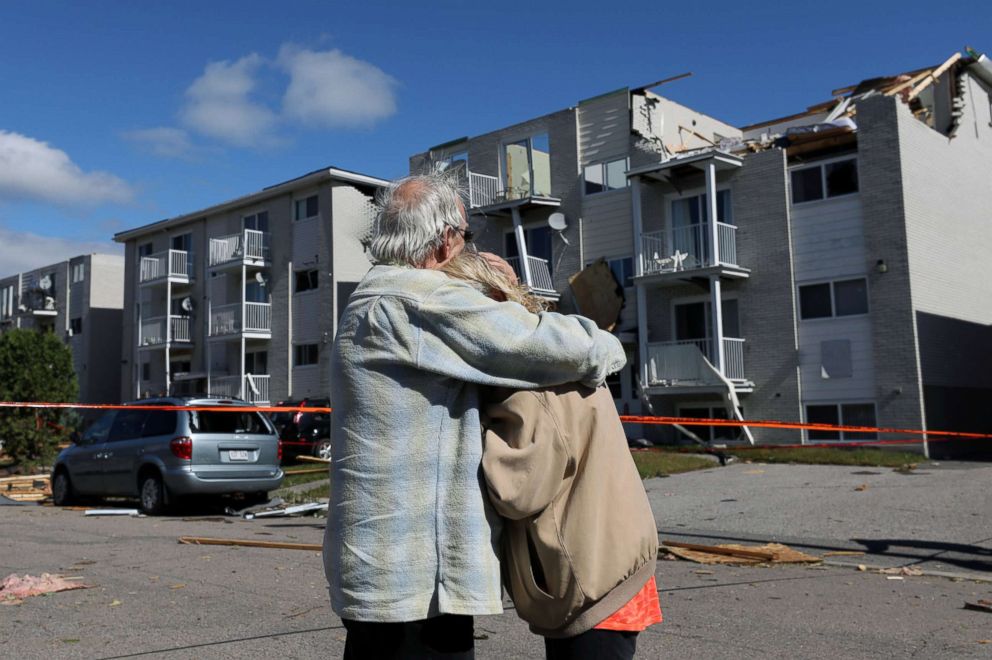 Some Ottawans who were lucky enough not to lose power, like 38-year-old Shawna Tregunna, put their cooking skills and their vast Twitter following to use in helping their neighbors in need.
"I checked out the requests for help and it was mostly for people looking for food, " she told ABC News. "So I started responding, got some addresses, and put in a batch of meatballs and rice."
Tregunna posted her offer for help on Twitter and many, many people responded, she told ABC News. Within a few hours, she had dropped off toilet paper, coffee and dog food to one family, more food to a single mother who couldn't get out, and candles and food to a man downtown, she said. On Saturday, people stopped by to charge devices and get showers.
Tregunna found she didn't have to operate alone. Her offer spread across the Twitterverse and a huge number of volunteers poured in.
Her offer was retweeted by, among others, James Duthie, a popular sports host who has nearly 900,000 followers.
"This is why Ottawa is such a great town," Duthie wrote.
Tregunna said people dropped off food, Tupperware, candles and matches; some volunteered to do deliveries, others wanted to donate money. Together, they sent food for the nurses at a local hospital where the power had gone out and reached out to elderly or sick people out of town who needed help, she said.
"So far today, we've gone through dozens of pancakes, some chicken fingers and fries, vegetarian lasagna, butternut squash soup," she added. "We had two huge pasta bins donated, we're sending out pickles, chocolate bars, apples — really, anything I can figure out how to pack with the containers we have."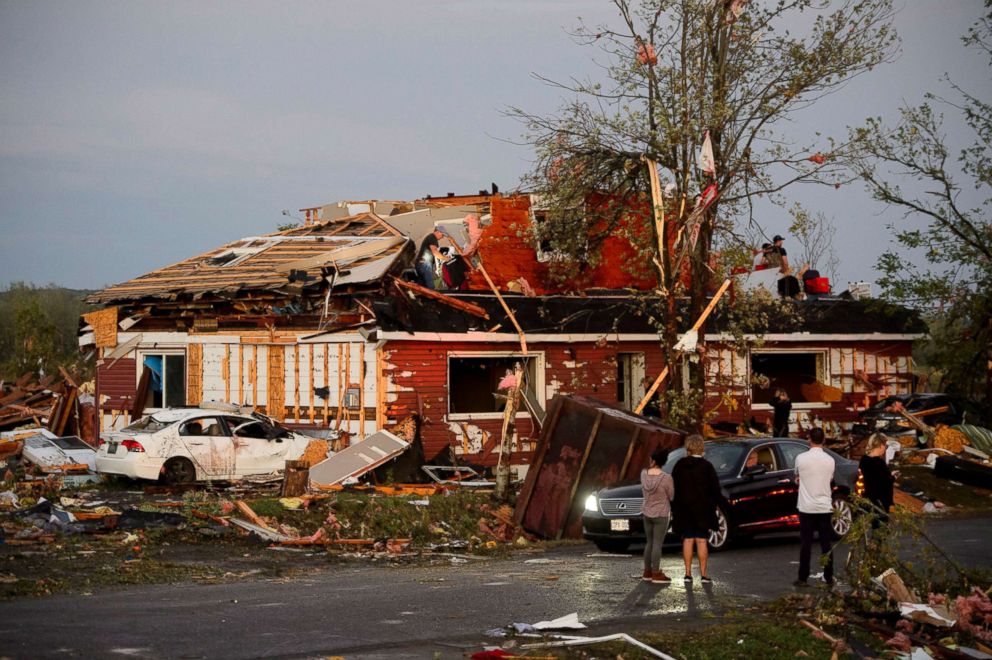 Tregunna's friend Erin Blaskie said she visited her daughter's school shortly after the tornado tore through it and was aghast at the devastation. Many of her daughter's friends and their families were in the zone of damage.
"I just thought to myself, 'How can I help?'" Blaskie said. "I know what it's like to go through struggles — I've had my fair share in my life. But today I'm very fortunate to be able to have the means to give back."
Blaskie tweeted out that her doors were open for anyone who needed help, from people who had to charge their phones to those who needed warmth or groceries, water or containers. On Saturday, she cooked up a batch of chili for those in need of hot food.
One of those she helped reached out to thank her publicly.
Both Tregunna and Blaskie said they've been amazed by the number of people and organizations that have pitched in to help.
"It's incredible to see," Blaskie said. "I feel like we've got a sort of tribe of people trying to do whatever we can. We already knew we lived in a great city. But I think going through something like this and having everyone raise their hand and say 'how can I help?' really proves that."
Source: Read Full Article