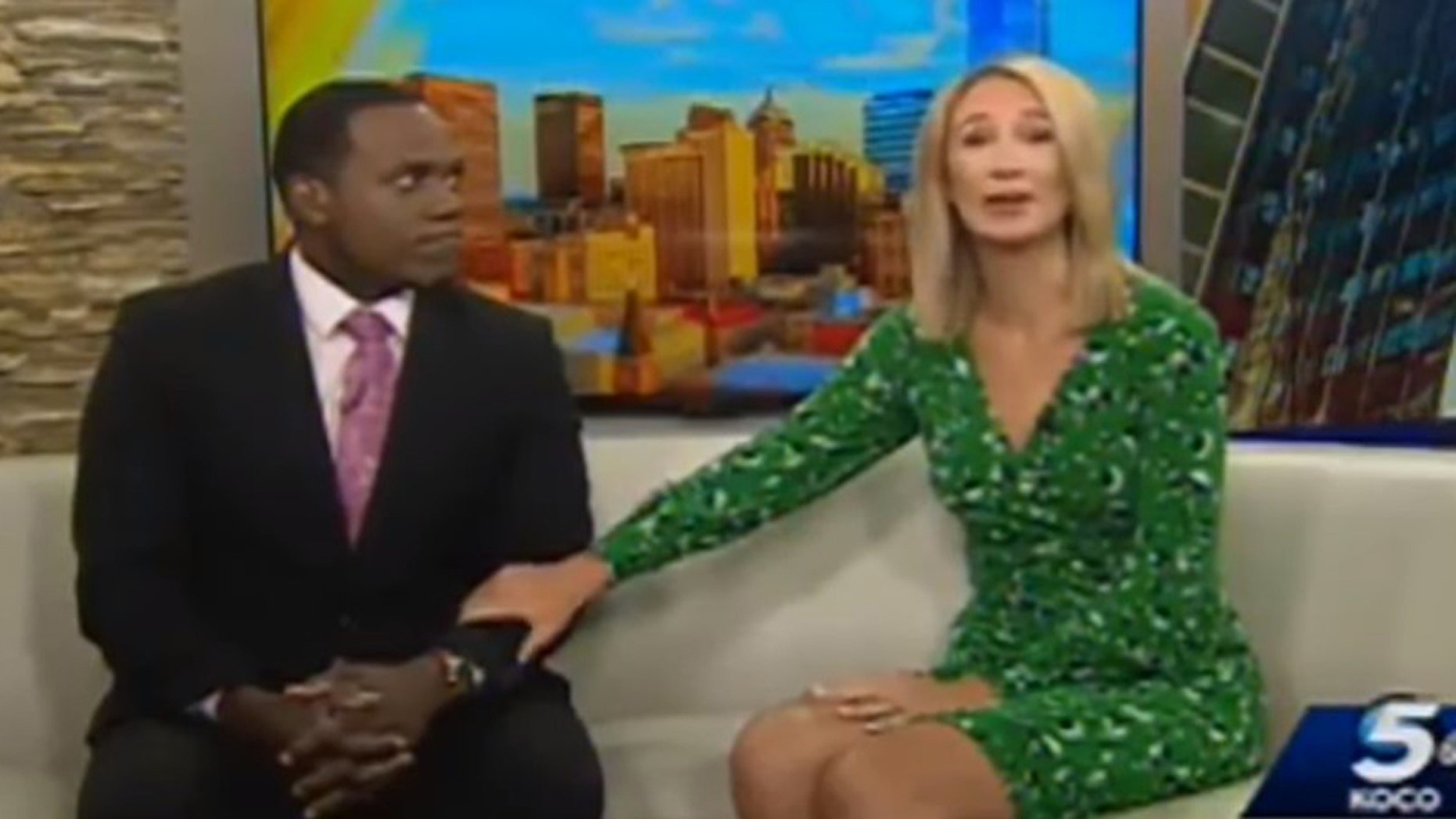 Left to right: Anchors Jason Hackett and Alex Housden. (Photo: KOCO 5 TV)
A white news anchor tearfully apologized on live television Tuesday after causing outrage for saying her black colleague looked like a gorilla.
Alex Housden, who hosts the morning news show at KOCO 5 TV in Oklahoma City, sparked the outrage during a segment about a baby western lowland gorilla named Fin recording selfie videos. The initially lighthearted segment quickly turned viral after Housden said to her co-host, Jason Hackett, who is black, that Fin "kind of looks like you when you take a picture."
Hackett, who briefly pauses, replied "yeah it does, actually, yeah … very close to the camera."
LARA SPENCER 'HORRIFIED' BY HER OWN COMMENTS ABOUT PRINCE GEORGE TAKING BALLET, SAYS DANCER TRAVIS WALL
"We have to understand the stereotypes, we have to understand each other's backgrounds and the words that hurt, the words that cut deep," he added.
"We have to find a way to replace those words with love and words of affirmation."
Source: Read Full Article