Twitter sold data to the Cambridge University academic who harvested millions of Facebook users' information without their knowledge, although Twitter says no private data was accessed.
Aleksandr Kogan, who created tools that allowed a political consultancy to psychologically profile and target voters, bought the data from the microblogging website in 2015, before the recent scandal came to light.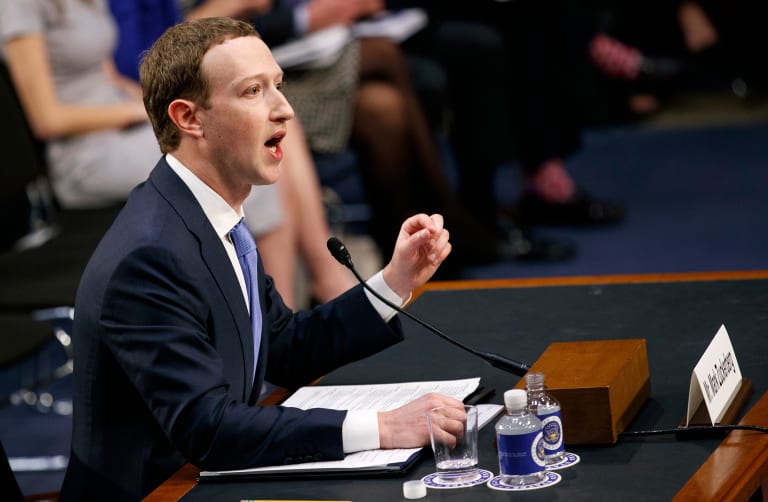 Facebook CEO Mark Zuckerberg testified in Washington after the Cambridge Analytica scandal.
Dr Kogan bought tweets, usernames, photos, profile pictures and location data from Twitter over a five-month period between December 2014 and April 2015 through his company Global Science Research (GSR).
He has been central to the privacy row surrounding Facebook since it emerged that GSR's personality quiz was used to collect private data from 87 million unsuspecting users for SCL, the parent company of Cambridge Analytica, which allegedly used the data in the US presidential election.
Twitter said it had banned GSR and Cambridge Analytica from buying data or running adverts on the website and that no private data had been accessed.
Dr Kogan, meanwhile, insisted the data had only been used to create "brand reports" and "survey extender tools" and that he had not violated Twitter's policies. While most tweets are public, Twitter charges companies and organisations to collect them en masse. Large datasets are particularly useful for gleaning public opinion or receptiveness to certain topics and ideas, although Twitter bans companies from using the data to derive sensitive political information or matching it with personal information obtained elsewhere.
In 2017 data sales made up $333m of Twitter's revenue, some 13 per cent of its total sales.
A Twitter spokesman confirmed the ban and said: "Twitter has also made the policy decision to off-board advertising from all accounts owned and operated by Cambridge Analytica. This decision is based on our determination that Cambridge Analytica operates using a business model that inherently conflicts with acceptable Twitter Ads business practices.
"Cambridge Analytica may remain an organic user on our platform, in accordance with the Twitter Rules."
The company said it does not allow "inferring or deriving sensitive information like race or political affiliation, or attempts to match a user's Twitter information with other personal identifiers" and that it had staff in place to police this "rigorously".
A Cambridge Analytica spokesman said the company used Twitter for political advertising but insisted that it had never "undertaken a project with GSR focusing on Twitter data and Cambridge Analytica has never received Twitter data from GSR.
It added that "Cambridge Analytica is a data-driven marketing agency and does not 'manipulate political views'."
Dr Kogan told the Department for Digital, Culture, Media & Sport last week his company GSR was created in 2014 purely to create datasets for SCL.
Telegraph, London
Source: Read Full Article