Washington: White House lawyer Ty Cobb, who served as the administration's point person in dealing with special counsel Robert Mueller, is stepping down and is expected to be replaced by veteran white-collar defence attorney Emmet Flood, according to senior administration officials.
Flood, currently a partner at Williams & Connolly, was quietly interviewed by President Donald Trump in March. He served as special counsel in President George W. Bush's administration and represented President Bill Clinton during House proceedings to impeach him.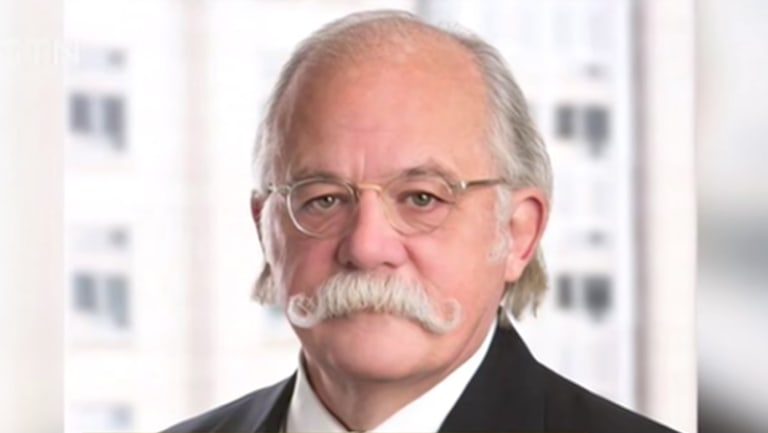 White House lawyer Ty Cobb will retire at the end of the month.
The special counsel is investigating whether Trump obstructed justice and sought to thwart a criminal probe into Russia's interference in the 2016 presidential election.
One person familiar with the legal team said Flood's selection came in part because the investigation has reached a pivot moment. Cobb had led the White House's efforts to produce documents in response to requests from Mueller. Now, the White House is anticipating a possible legal showdown over a Trump interview that could force courtroom action.
The Washington Post reported on Tuesday that Mueller raised the possibility of subpoenaing Trump if he declined to sit down for a voluntary interview.
"You had the discovery phase and now you're entering the litigation phase," said the person, who requested anonymity to discuss private conversations. "Who do you want on your side if Mueller decides to subpoena the President? You want to have your wartime consigliere. Emmet is a quintessential wartime consigliere."
Flood also has strong ties with a number of other lawyers key to the case. He is close to White House Counsel Don McGahn and with McGahn's lawyer, Bill Burck, who also represents other key current and former White House staff. He also has a good relationship with Abbe Lowell, who represents Trump's son-in-law Jared Kushner.
He has been described as a combative lawyer. His appointment comes weeks Rudy Giuliani, the former New York City mayor and longtime friend of Trump, joined the President's legal team in an effort to "quickly" resolve the Russia probe.
Cobb, 68, a seasoned white-collar defence lawyer who joined the White House team last August from his firm at Hogan Lovells, had repeatedly urged Trump to agree to the interview in order to disperse the cloud of questions hanging over his presidency.
In the last month, however, Trump has hardened against the idea after FBI investigators working with federal prosecutors in Manhattan executed a surprise search warrant of his personal attorney Michael Cohen's office and residences. Among the materials they sought were communications between Trump and Cohen in the lead-up to the election.
In early March, Trump met in the Oval Office with Flood to discuss the possibility of joining the President's legal team. At the time the President denied reports he was considering adding a lawyer to his team.
Trump tweeted that this was a "false story," adding, "I am VERY happy with my lawyers, John Dowd, Ty Cobb and Jay Sekulow. They are doing a great job".
Washington Post
Source: Read Full Article