Nairobi: Four workers trapped underground after an earth tremor at a Sibanye Gold mine in South Africa have died, bringing the number of people killed at the company's operations this year to at least 10.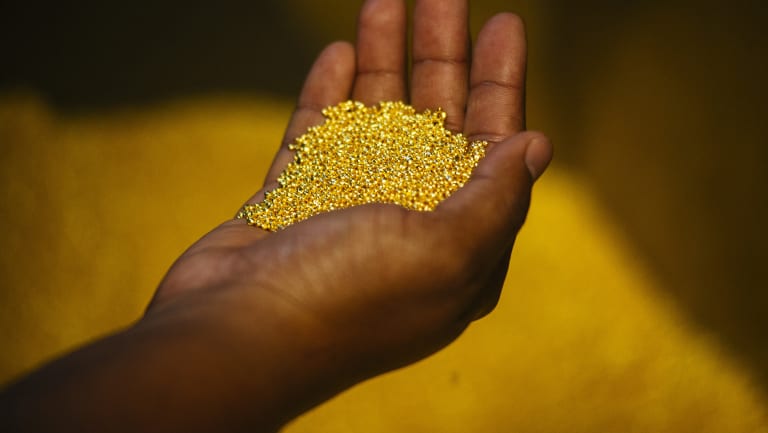 A worker holds a handful of gold bullion granules during manufacture in South Africa.
Another three workers were still trapped underground at the Driefontein mine, after six others were brought to the surface since a cave-in on Thursday afternoon, Sibanye spokesman James Wellsted said earlier on Friday. The trapped workers were not responding to attempts to contact or locate them, he said.
South African gold mines are among the world's deepest and oldest, with workers going further and further underground to access new ore in a country that's been mined commercially for over a century. While safety has improved since the end of whites-only rule in 1994, fatalities in the sector increased last year for the first time in a decade.
Rescue workers prepare to rescue more than 900 miners from the Sibanye-Stillwater's Beatrix mine in South Africa in February.
The South African Department of Mineral Resources and all unions were site to assist with the rescue efforts, Sibanye said in an emailed statement earlier. The six rescued miners have been hospitalised, Wellsted said.
Two miners died in February at Sibanye's Kloof mine and two people were killed at the Driefontein operations in separate incidents. In February, nearly 1000 workers spent more than a day trapped underground at Sibanye's Beatrix mine after a severe storm collapsed power lines supplying the operation.
Bloomberg
Source: Read Full Article